Updated July 28, 2023
Introduction to Ad Blockers
How often have you heard people say there is nothing to read in the newspapers or magazines? They are full of ads, and there are no ad blockers to avoid them. Haven't you seen TV viewers getting upset over too many ads coming in between a popular program? Many people conveniently forget that their favorite newspaper is available for six or ten Indian Rupees only because the advertisers are paying for it, as readers pay only 5% of the production cost. This applies to television as well. Producing a program and airing it is costly, and it can be beamed free of cost only if advertisers are there to pay for showing their ads in between popular programs.
One may also note that creatively produced advertising is not about sales alone but informing and educative.
In the web world, too, until a few years ago, visitors had to see ad images popping up either to cover the whole page or appear on the top, side, or bottom of a page, and they must close it to get a better view of the contents of the page. Such pop-up ads became a trend as normal display ads did not get enough clicks to justify the costs involved.
The advent of ad blockers

Internet users on desktops, laptops, and mobile can block advertisements by installing ad blocker apps. Its popularity can be gauged from the data that 22 million ad blockers are active now, preventing ads from opening up when users surf the web.
The primary aim of the internet is to enable a comfortable browsing experience for users, and therefore Google Chrome, Internet Explorer, and Firefox all provide the facility to block ads. Ad blockers have caused a $22 bn loss for publishers annually, even as marketers try new ways to reach their target audience.
Steps to deal with ad blockers
Here are some steps to deal with ad blockers:
1. Make ads offer-driven or incentive-driven
If you look at print media ads, most of them are information-oriented with the aim of developing a brand. In the digital world, people seek information on a particular topic or issue, and ads are merely distractions that try to promote themselves. On the other hand, if the advertisements provide discounts and offer not listed anywhere, including the company's website, and if it expires in a day or two, readers will be tempted to click on them to avail the benefits.
In other words, marketers need to use the desktop and mobile internet to deliver offers, discounts, or even free coupons to incentivize readers to view ads.
2. Create personalized content
In a newspaper ad, targeted promotion is not possible except perhaps on a geographical basis. However, on the web, it is possible to deliver personalized content based on analysis of consumer behavior, habits, spending, buying, interests, hobbies, and previous history of transactions with the company, and so on.  Big data analysis and tools are now enabling such a possibility. Suppose a customer of a two-wheeler has searched online for the most attractive vehicle loan or personal loan. In that case, he can be targeted with a special offer that has zero processing fees and a 0.25% discount in interest rates. If a consumer is searching for a mobile phone in the price range of  Rs. 20,000 to Rs 32,000, the best offers in that range can be communicated. For this person, there is no point in seeing a pop-up ad for mobiles that cost 6000 to 12,000 rupees.
3. Call-to-Action
The opportunity to convert to sales on web and mobile platforms will be lost without a clear call to action. "Register, Accept, Buy, Book your Seat, Order Now, and 'Enrol"  are all inviting customers directly to act on the ad.
4. Align with Ad blockers to be in the whitelist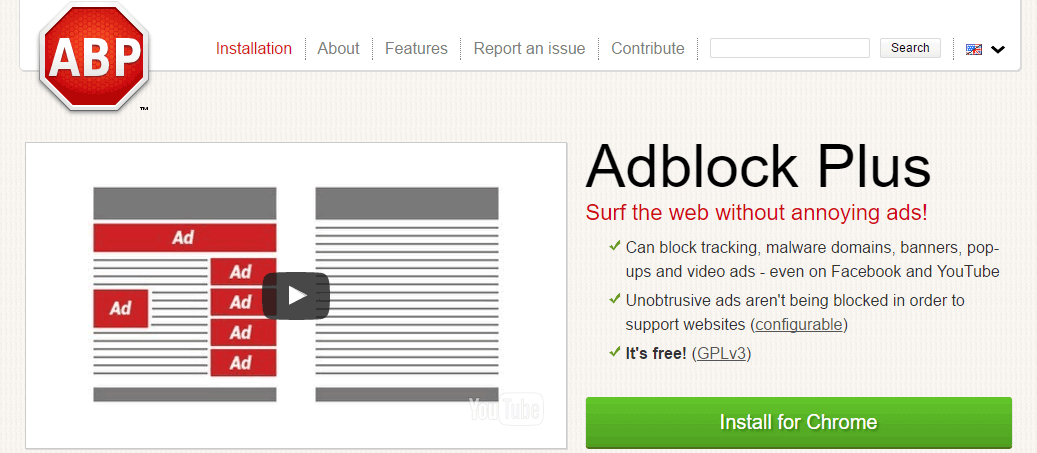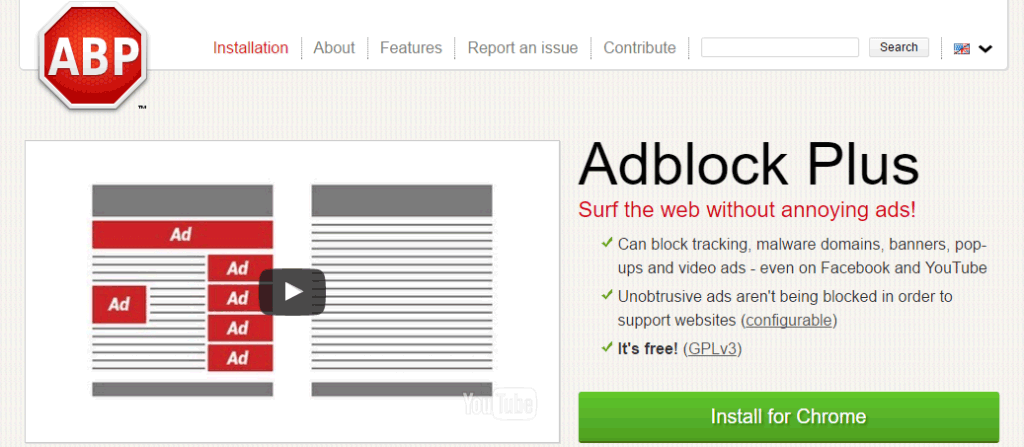 Adblock  Plus has the major share of the ad blockers market, while Adblock is the second most popular one apart from Privacy Badger, Ghostery, and several others. Some work on a no-profit basis, while Adblock Plus earns huge money from publishers and browser companies by levying a charge for whitelisting ads. This perhaps explains why article and native ads continue to appear even in cases where ad blockers are installed on-site. Adblock has announced it will also launch a whitelist of advertisers.
5. Work with publishers who disallow ad blockers
Some sites or publishers, such as Forbes, remind the reader that ad blockers have been installed, and they could lose out on valuable offers from the company if the blockage is not removed. Previously, many sites allowed access to content only if cookies were installed. Now publishers are refusing site access if readers are unwilling to remove ad blockers from their browsers. The Washington Post denied access to content unless their ads were white-listed or readers subscribed to their newsletter. Bild, the German newspaper, refused access to its site unless ad blockers were removed.
6. Publishers  may work out the YouTube model
In YouTube videos, one can only access the content after seeing an ad for a few seconds, allowing the viewer to press the Skip button to begin watching the video he or she wanted to see. Likewise, in articles, publishers could place an ad that is compulsory for the reader to see for a few seconds before it either dissolves or can be skipped.
7. Premium content without ads, free content with ads
The cable television industry came up with a solution to its ads problem by having two sets of subscriptions for users: one is premium HD (High Definition) with higher subscription rates but devoid of ads. In contrast, the normal subscription prices were lower, but viewers got exposure to ads. It is possible, perhaps, to have websites: one subscription driven and the other free. The subscription-driven website will feature no ads; however, there will be an access fee, while the free content will feature ads to sustain the site. This is also called the Freemium model for the web.
Some publishers/marketers have already tried different methods to over the ad blockers issue. The Guardian requests supporters to pay to maintain the site. In contrast, RetailMeNot, the leading coupon and promo code site, hosts its own ads and gains referral income for directing business to online retailers. It works even in browsers installed with ad blockers. Reuters has run ad units on its site as part of a whitelisted program. Wired, the technology magazine, doesn't allow users to read content if an ad blocker is present. If they are unwilling to uninstall it, they should pay a small fee for access to the site.
8. Try social media advertising
Recent data shows about 5.2 bn mobile users worldwide, constituting 73% of the global population. On the other hand, internet users are only 2.8 billion. The number of people accessing social media through mobile is also rising, and they are immune from ad blockers. It is possible to boost certain posts to appear in News Feed or as sidebar advertisements or indirectly promote business through purchasing likes.
9. Expose more to mobile and mobile apps
Before starting to worry about the impact of ad blockers in mobile, it is very important to analyze the existing campaigns and see how much conversion is taking place.  If there is a reasonable return on investment (ROI), then there is no need for immediate panic. As of now, ad blockers have been implemented only in iPhones, iOS 9, and iPads. Google Playstore has removed ad blockers for download, although Google allows the installation of ad blockers in the browser.
Mobile apps could feature an ad that the user has to mandatorily see before downloading it on his mobile.
10. Advertorials, native advertising, and making pages lighter
It is possible to bypass ad blockers with text-oriented advertorials and native advertising that aligns closely with the topic the web visitor is searching or viewing. Many publishers are considering overcoming the ad blockers crisis by being innovative rather than throwing their hands up in despair. Or requesting users to turn off ad blockers, but all publishers haven't been successful in those attempts.
Some publishers are moving away from providers of ad tech platforms for the open web. Since they are more prone to the ill effects of ad blocking. Rather, they are moving to newer platforms like Instant Articles on Facebook and Apple's news platform.
The main reason why users prefer ad blockers is that pages with ads take a long time to load. If a typical ads-driven page has 20 MB to download, without ads, it may drop one-tenth to 2 MB, making browsing and downloads faster on both desktop and mobile.
Publishers are working on new technology platforms that reduce the associated data load and make it lighter and less troublesome to view for readers.
The Way Forward
Dealing with ad blockers is an issue for marketers, publishers, and their business growth, and their future depends on it. Ad blockers emerged because the users felt a genuine need to get rid of unwanted ads appearing or popping up on mobile and web pages. However, one way to counter them is to give value to readers by giving offers and discounts, as mentioned earlier. Ad blockers are indeed a hindrance to freedom of choice on the part of the internet user regarding what they should see as it blocks them from content, even if it is an advertisement.
For publishers, it may not be possible to block content if ad blockers are present, as it could turn away readers to other sites that offer content even with ad blockers. However, it may work for a publisher with a good following and brand reputation. Some analysts suggested a method of gaining sympathy from the readers by appealing to them that the content is free because of the advertisers. It is an implicit agreement, as in newspapers and magazines. Readers consume content, and advertisers pay for it. However, this attempt was unsuccessful.
The growth in ad blockers is due to two major reasons: first, internet users wanted an uninterrupted browsing experience and content most relevant to them. On the other hand, there's a money-making opportunity in adblocking by whitelisting ads and getting payment for it from publishers.
Perhaps, it's time for marketers and publishers to turn innovative not only in content, design, and delivery but also in how ads are positioned on the web and mobile. If readers have so much disdain for conventional types of display ads, pop-ups, and interstitials, have a dialogue with users about what level of advertising is tolerable.
There is a bigger issue in adblocking: freedom of speech. So far, the regulatory bodies or the State haven't interfered. Still, it's high time marketers, advertisers, and publishing industry rally to gain regulatory support for taming the ad blockers' activity. Millions of net users also need to know that information, data, or news doesn't come for free; somebody is paying for it. By blocking the ads, you are virtually preventing access to content and starving companies working hard to deliver it.
On the other hand, the web being a democratic medium, users have an entitlement to better browsing experiences. Bandwidth costs and data access on mobile are also getting costlier daily, and they need to optimize their costs too.
Final Thoughts
Delivering value is most important not only for the brand but for the ads that promote it also. That is emerging as the new paradigm in digital marketing. As soon as marketers and publishers understand its dynamics, the better it will be for them.  In the era of heavy mega-pixel, irrelevant ads may be over in the cyber and mobile world, and they could as well be replaced by more personalized, relevant, and targeted content that reflects the interests, aspirations, and needs of the consumer.
Recommended Articles
Here are some further articles to learn more: