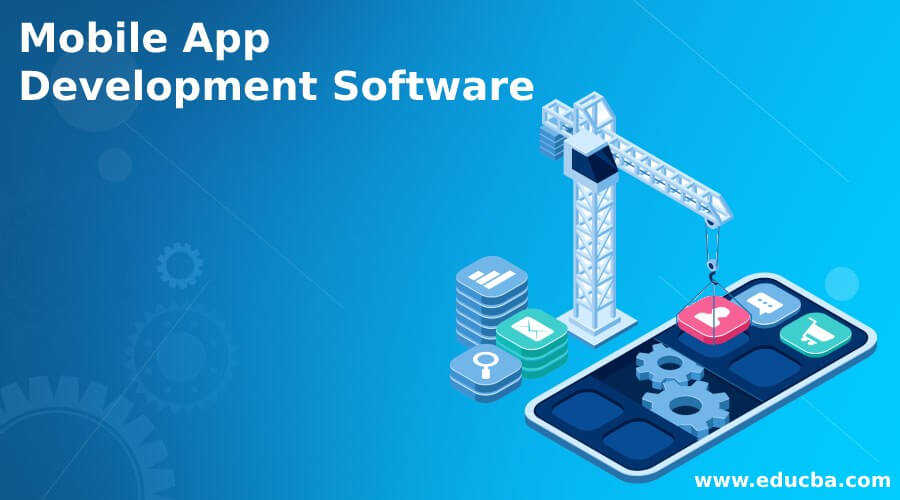 Introduction to Mobile App Development Software
Apps today have become a necessity for any new features for your app's business, traditional and new alike. Mobile App Development software allows you to reach out to consumers in a manner that was previously not possible.
The internet may have allowed tapping business potential globally, but the advent of smartphones and subsequently the mobile app development software has brought about a two-fold increase in the business as well as in the number of consumers globally.
In today's time, you cannot restrict the potential of your business idea by limiting yourself to the traditional world of the web. You have to be ready to implement changes and bring about a whole set of new ideas to keep on expanding your business empire.
Thus, a website is no more enough to market your product. An app is necessary to communicate to the whole new world of consumers who are extremely tech-savvy and quite ahead of their times in terms of their demands and expectations in terms of services.
Keeping yourself abreast of the new technology makes you more innovative and more relatable to the whole new generation of consumers whom you can reach out to increase your sales.
Can't picture this idea? Let's consider this…
Could you please get some Chinese takeaway? I am hungry.
I am too tired. I will call them to deliver. Oops, I cannot reach them through the phone!
Don't worry. I will order online. I have downloaded their app; it's easy and hassle-free, with the food reaching our place in flat 30 minutes.
Demands are being met with a click of the button; the delivery service is faster than the in-house restaurant we go to dine in. All thanks to the mobile app development training, business sensibility of the owner who decided to make an extra effort in reaching out to his consumers via an app.
Are you ready to build an app? If yes, do not worry about the logistics of making the mobile app development software. technology is nothing to be afraid of, and you do not need to fret about hiring the best engineer to create one.
App making is simplified by the numerous mobile app development software available, a simple basic app does not take too much time, and the numerous app makers available allow you to create a professional app without going in-depth about the app programming language.
A simple mobile app development software should, however, have some key features such as social media integration, location-based services, and some that would be essential for your business to prosper.
Just read on about the 10 excellent mobile app development software tools and create one of your own to enjoy a fruitful mobile app development software for business.
Mobile App Development Software tools
Below are the tools:

1. BuildFire
It is one of the simplest app makers available, for you do not need to be a novice in mobile app development training and coding to use this app. This is the first tool for mobile app development software because you can find this app easily.
BuildFire can actually be termed as an app maker for beginners as you do not require any tech skills to create an app for this mobile app development for Android. You need to register yourself by creating an account, and voila, you are ready.
BuildFire is built on the convenience of users and offers a starting plan of 39$, which is the cheapest among all. The app-making process is simplified by classifying it into two main functions: appearance and widgets.
BuildFire allows you to preview your mobile app development software on your device, allowing you to test and evolve your app at each and every step.


2. App Factory
App Factory is the second tool for mobile app development software. Time is perhaps the greatest factor in judging our abilities in an area of work. And so, it is the same for mobile app development training. App Factory saves your time while building an app as it is extremely simple in its process of making an app.
The mobile app development software allows you to create masterpieces without having to write a single line of coding. In terms of content, the app facilitates things by allowing you to feed the URL of your company's website, and it easily takes the content from the web and pastes it into your app.
A few simple tasks of choosing the background color and uploading your logo need to be done, and your app is ready within a matter of few minutes.
3. AppMakr
This is the third tool for mobile app development software as it is very easy to use. It is one platform that needs no introduction. It is a complete do-it-yourself mobile app development learning that is helpful to beginners as well as the novice. AppMakr allows creating of iOS, Android, and HTML5 Web apps without any background in coding.
So, you need not be a techie to join the app game. AppMakr services are available at no cost, and businesses can create as many apps as they want with no hidden cost involved.
The best part that makes AppMakr the first choice of a mobile app development software tool for many start-ups is that it does not demand any credit citation at any point. Thus, you are solely the brand owner of your app.
The features that AppMakr allows you to enjoy are our photo galleries, custom-made design, and live updates, and many more.

4. MobiCart
MobiCart is the fourth tool for mobile app development software as it grabs consumer attention. It's the age of e-commerce, and brands are retailing their items to boost sales. There is an immense opportunity available in this arena for all, and apps are thriving to grab the consumer's attention.
An e-commerce app can be easily created by MobiCart and result in a tremendous jump in sales. MobiCart allows creating a retail shop on mobile by fusing the app with the online store.
A wide range of integration is allowed in terms of third-party payment options so that the customers can enjoy a swift, hassle-free experience of shopping via your app.
One of the best features that MobiCart can boast about is perhaps the ability to import social media feeds.

5. GoodBarber
Young entrepreneurs have taken the market by storm, and therefore they require an app maker that gives them the value of their money invested.
GoodBarber is affordable, and yet it gives you all the essential features that would be required to create a great app for customer satisfaction. It is easy to use and gives easy access to the source code of your app so that you can customize your app according to your business need.
The GoodBarber mobile app development training features are available from 16$ a month to 50$, and it does not charge you for submitting your creation to the app stores.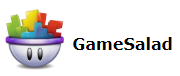 6. GameSalad
Who could have thought that a simple game like Candy Crush would turn into a business of millions? Well, at the end of the day, what matters is that your idea clicked, and you earned the most out of it.
Thus if you are a gaming enthusiast and your heart's desire is to create a game that would turn the gaming fever on everybody, GameSalad is the mobile app development for Android for you to test the grounds.
GameSalad operates on simple terms, and you do not require any understanding of the complicated coding language to build a game. GameSalad makes your game-making task easy and allows you to create a game in a matter of few hours.
The app maker boasts of an App Previewer, which allows users to test their games on mobile and desktop devices to enjoy the feel of the live environment of the game before its final launch.

7. Como
Winner of the Reviews Gold Award, Como is perfectly suited to create an app for any business under the sun. However, the only catch lies in its diktat on building a non-profit or restaurant app.
A great feature that Como gives is; once you have finished building your app, the Como representatives send your app to the App Store and Google Play-a a bonus that everyone would love to reap.
Como's unlimited app downloading system enables you to reach out to your business to a vast range of consumers. Since social media is a great way to expand your business territories, Como helps you to easily integrate the app with popular social networking websites.
Perhaps the only drawback that this mobile app development training suffers from is that it does not support the creation of apps on Windows.
Though one can always argue that Windows smartphone users nearly comprise 3% of the total consumers, it still remains an ouch factor for the mobile app development for Android.

8. AppMachine
AppMachine is the eighth tool that has been used for mobile app development software. Technology is sometimes so stifling for people to use that everyone demands the simplest of steps in terms of creating an outstanding product. AppMachine does that so efficiently that it definitely reserves a favorable place in our hearts.
Simply click and drag the web design, and you have an app ready for your business in a jiffy. The best ability that AppMachine can boast of is its ability to change the design of your app into the smallest pixels so that you can have the best say in the creation of the minutest details of your app.
Feeding your web URL to copy the content, linking your RSS feeds to integrate with the social networking websites, AppMachine allows you to use your brand to the best of its ability.
This mobile app development for Android supports all the smartphone platforms, thus saving your precious time from creating apps for different platforms. The only con that we came across was that its highest plan is the only option that supports the building of an app for tablets.

9. Appy Pie
The ease of usage plays a great factor in deciding the mobile app development for Android, and Appy Pie tops our list in being extremely user-friendly for a beginner.
Its main highlight is the Preview option, where the mobile app development training scores big time over its competitors. It gives a great idea about the app markets and helps to monitor changes in the live environment of phones and tablets.
Appy Pie loses to its counterparts on the premise of unavailability of any first-party e-mail marketing ideas. In terms of submitting the app to the market, Appy Pie does not allow you to submit the app by yourself.
An e-mail is to be sent to an Appy Pie representative who will act as an admin on the account and take the submission forward after that.

10.io
Considering the top ten list, you might disagree with the addition of this app into a list. Nonetheless, I will justify my stance for adding this to the list as this is the last tool for mobile app development software.
While the above-listed mobile app development for Android boasts about the user-friendly methods and proudly claims that no coding is required to create an app, Appery.io, on the other hand, breaks free from the rest on this account.
The mobile app development learning unabashedly proclaims that there is a level of difficulty to be encountered while using this mobile app development software, but the other way, it gives its users a great power to control the complete customization of their app.
You definitely need to brush up your basics on JavaScript and HTML to use the features to suit your own demands. Though the coding bit is not a compulsion to use, it definitely comes in use to create an app.
Appery.io is cloud-based, and your project, therefore, enjoys a private web address, which comes in handy if two or three people sit together for a jamming session while compiling the app on live time.
The mobile app development training is compatible with the entire smartphones platform available, mainly App Store, Google Play, and the Windows Store.
Are you convinced about creating an app for your mobile app development software business? If not, what are you thinking? Get set go…because an opportunity to expand your empire globally and build consumer loyalty for your product does not come at such a cheap rate and convenience.
Mobile App Development Software business idea Importance.
Got the Idea? Plan it!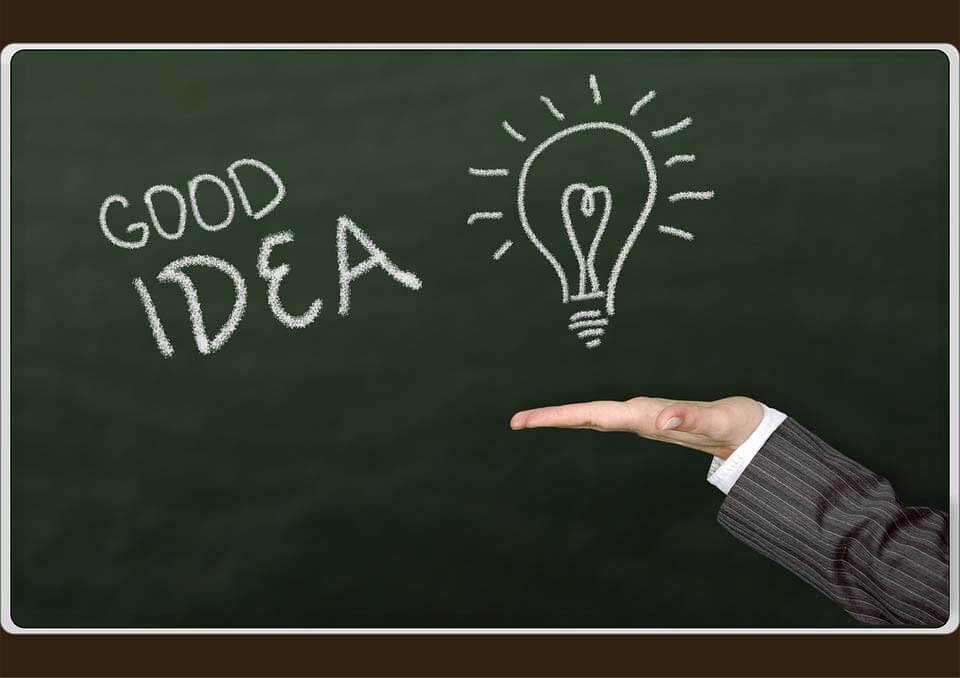 Image source: pixabay.com
Thousands of ideas cross our mind every minute but the potential to turn it into a successful business venture is only in a few. Thus, a careful sorting ensures that the best idea is selected to work upon.
Introspection is necessary to avoid wastage of efforts and the least you can do to ensure it is by detailing out each and every aspect starting with the purpose and core concept of the app.
Planning is extremely important to attain your goal faster with minimum struggles and hiccups along the way. Your clear concept and planning will help your entire team to aid you faster in achieving your goal.
Your plans are just not for you but for the entire team who believes in your app and will put in an effort to get your idea across on the millions of smartphone screens. Thus don't plan it in your head. Plan it on paper. Chalk out each and every minute detail for the clarity of purpose and working.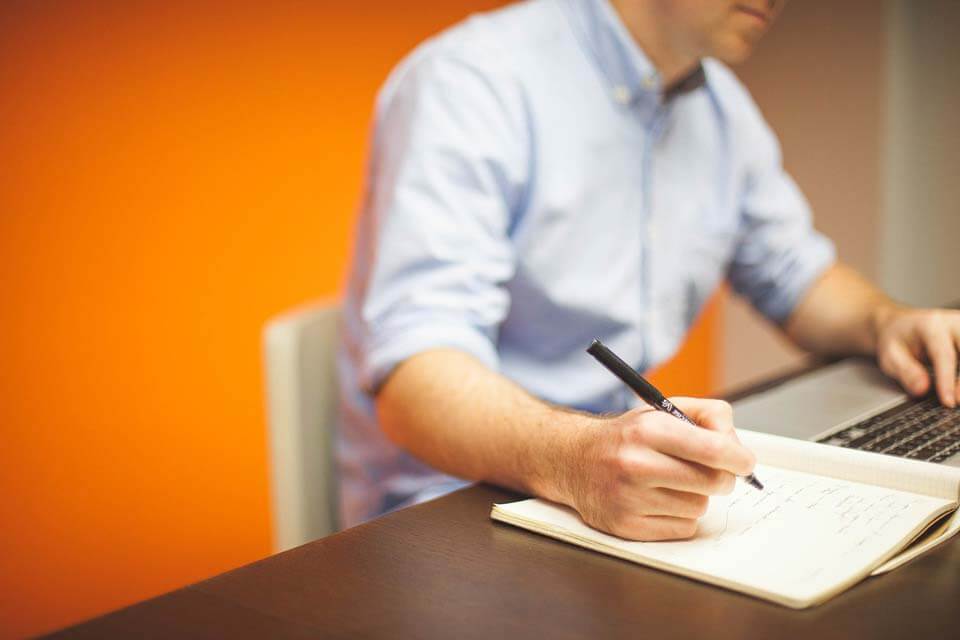 Image source: pixabay.com
Mobile App Development Software Research
No product works without a proper research system. A thorough research into the product being built and the market it is going to be launched into is necessary. The two areas where one needs to concentrate on the research aspect of an app are:
Market Survey: The smartphone users are spoilt for choices when it comes to apps. There are about a million apps available on the IOS and Mobile app for Android platforms to suit the whim and fancy of the consumer. Thus, it is highly important to study the relevance of your app idea vis a vis the market demand. Also, you need to check whether your app does have a novelty factor or not, if not will it survive its competitors. You need to think what uniqueness you will bring to the table to enthrall users. Once you are convinced with the product you are designing and are cent percent sure of its working, I believe the next you need to concentrate on how are you planning to monetize it and earn revenue. No business works without capital and profit, thus before you begin your work on the product, this aspect needs to be completely worked out.
Technical Research: Before you embark on building the app, I believe it is important to take a feedback from the techies already in the game. Utilize your friendship and get opinions of people to understand where your idea stands. Once you receive thumbs up, the next part to concentrate is on the elements of mobile app development software design, user base, and approach in making the app. Finally, put your act straight and work out the legal restrictions that the app might face in terms of copyright and privacy issues.
The Workshop Stage
You are one step toward creating your app, therefore, it is important that you sit down with your entire technical team and have a discussion before everyone begins their work.
A clear picture of what you want and how each of the team members will work will bring about cohesion and also bring each of you closer to the app. Build a mock app and check its functionality and ease of use.
Note down the issues and questions that each one of you has regarding the app to work it out together in a group preview session. Lastly, after agreeing to all the solutions, but the final product on the board for everyone's reference. The sketches that you will put up will provide a clear analysis of the user interface you are trying to create a mobile app development software.
The Back End Business
This is the time to put your entire act together. The servers, databases, storage solutions, APIs all need to be set up for the development of the final app. the developer needs to make sure that the back-end system is concrete so that only minor errors need to be worked on after the final mobile app builder testing.
There should be no room left for a system overhaul at this stage.  The developer accounts need to be signed up now to ensure a smooth sailing of the app in the market. Failure to do so can lead to unnecessary troubles in releasing the app. The approval of the accounts takes a lot of time so it is better to finish off with this process earlier to avoid troubles in the end.
The Family Exam
It is better to be rejected by a few than by the whole world. So, gear up for a family exam. Get your mock app to be ready and tested by the entire team's near and dear ones as well as a group of experts in the mobile app builder business.
This mock preview will allow you to test the idea and feasibility of your app. Your family, friends, and colleagues will give you an honest feedback and bring forth the issues that you as the developer missed out.
The expert opinion will help you concentrate on the flaws and setbacks that can hinder your success. Thus a complete perspective will be lent to your app once the family exam is over.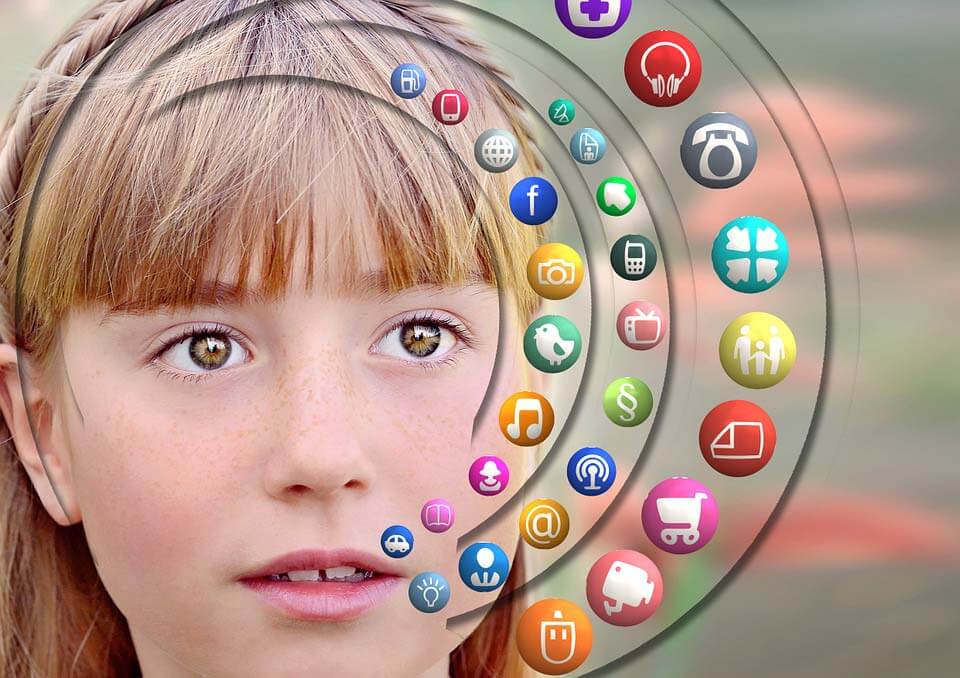 Image source: pixabay.com
Design
The most crucial of all is the designing element. From the visual appeal of the app to the easiness with which the app can be used needs to be worked out effectively. After all, at the end of the day, the entire team is working hard to achieve the perfect user interface.
The designer needs to keep in mind the target audience while coming up with the skins of the app. the higher resolution version of the skins produced needs to perfectly mingle with the concept. The developer at this stage needs to ensure that the app is beautiful without losing its core value.
Testing and Evolving
Testing will be needed to done continuously to make sure that the end product is up to the mark. The product is nearly ready and testing at this stage will include the text, the graphics and the working of the app as it should function.
At this stage, the developer can also work out the ad space and minimize its hindrance to the working of the app. The speed needs to be looked into because users do not appreciate a slow app. Thus testing at this stage involves all the screens on which your app will be available for use to the consumer.
As and when you are bogged down by an issue in the smooth running of the app, the team concerned needs to be involved into finding an apt resolution. A clear discussion will ensure that the app will evolve into a much better product even in the final stages.
New mobile app builder ideas, if any, need to be welcomed because the app is still in a stage of evolution. The designer and developer still enjoy the power to make changes in the app.
Monitor Your App
Since you are just a few steps away from launching your final product, you wouldn't want to go wrong at any step. Therefore all the changes from now onwards you would want to preview on the interface to get a better idea.
It is easy to make your app work on a preview mode by installing the app file on a device and allowing to run the functions smoothly to understand its live mobile app development software on a user interface.
There are platforms available to test the running of your app in a live environment. So from now on all the changes incorporated can be evaluated simultaneously while the app is still in the final process of its completion.
Don't Fret! Go to PreApps
In case you want to preview the market running of your app, you can simply do so by submitting your app to PreApps-a marketplace for apps for people who want to enjoy new inventions on mobile interface every day.
Releasing your app in PreApps would allow you to get a feedback from users who are pro in the app world, thus releasing your nerves before the final launch. And once you are listed, no one can stop you from becoming a great business mobile app icon
Launching Your App!
We clearly know that there are two main mobile app marketing places for our app; Android and iOS. And since we will be launching the app for both these interfaces, it is important to understand their ways of functioning and abiding by their regulations.
Both these mobile app builder platforms work on different policies. While the iOS an entity of Apple previews the app and holds the right of approving it before it goes live, Android by Google instantly adds your app to the play store before a review.
However, a review is definitely held by Google at some point in time. The review by Apple takes time, and though there is no definite time frame for it you can expect the review to be passed within a week.
The above steps though may seem easy but let me assure you that app making is a fun task with its share of frustration, upheavals, and hair scratching days. Those who intend to jump the wagon are free to but success out there is no way quick.
Struggle in making and releasing the app is humungous but once you are determined to cross all the barriers to achieving success, app world is definitely going to embrace you with open arms.
Minting money and revenue will all fall into place once your idea of the app and your hard work fuse into delivering a great masterpiece of an app. After all app making is nothing but a way of showing creativity and as Albert Stein says, " Creativity is intelligence having fun."
Recommended Article
This has been a guide to mobile app development software; here, we have discussed different types of tools like BuildFire, App Factory,  AppMakr, MobiCart, GoodBarber, GameSalad, etc. which are used for making a mobile app development software, so don't hesitate, just do the new and enjoy reaping profits with the help of the advancing technology!