Updated June 15, 2023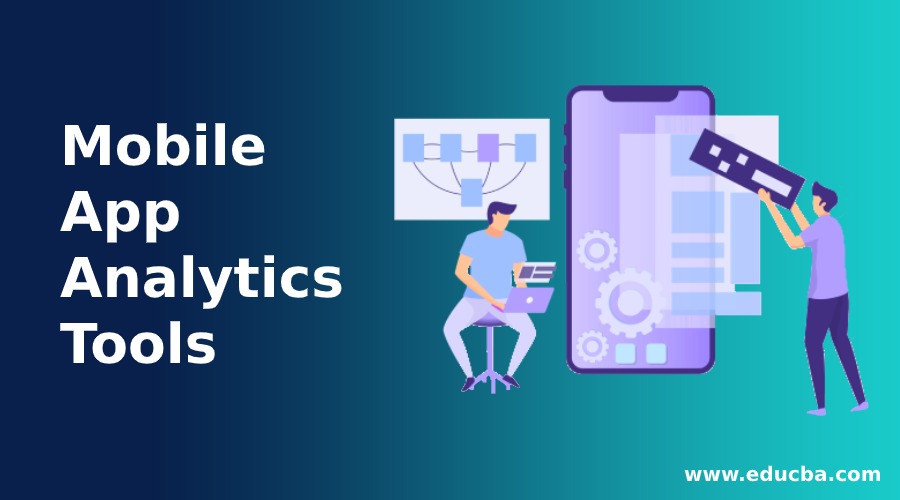 Introduction to Mobile App Analytics Tools
The mobile industry is rising extremely fast with new inventions and innovations around the corner. A new brand of phones is launching every week and major changes in existing mobile communication are taking place each year. Garnering high returns and sizeable profits is the aim here. Entrepreneurs who are investing money in the field can get good returns. Making apps is one of the most important aspects of application development. Some of the most important mobile app analytics tools which can help you make a huge impact in the industry are discussed below.
Industry Mobile App Analytics Tools
Here are some Industry Mobile App Analytics Tools – A Detailed Comparison:
1. AppsGeyser
This is a mobile app analytics tool that is essential for mobile app development in the context of Android applications. This is a tool for building apps and distributing them as well. It works well and synchronizes with Google Play Store. Once the app has been created, it can be marketed and pecuniary benefits from the same can arise. This app development tool is perfect for developing apps as well as document programs.
2. AppGyver
These mobile app analytics tools come equipped with dual features beneficial for app development namely Prototyper and Steroids. While the prototyper helps in the upload of wireframes and defining the action once the click is accomplished( a major plus point for communication-oriented apps), the second feature is for making HTML5 apps. These two features of the app ensure excellent mobile application development.
3. Capriza
This mobile app analytics tools are an add-on from Mozilla Firefox known as Capriza Designer. It is an application associated entirely with the browser and hence involves an add-on. This ensures that the process becomes seamless as ideas and formulas from other websites play a critical role in making the application work. Capriza eliminates stress and ensures effective functionality.
4. Appery.IO
This is a perfect mobile app analytics tool for those who want to come up with complex and intricate applications. This is easy to implement and the entire package can be applied when it comes to software development. This is easy to use as well as learning. This is the perfect job for app making and is well known for quality, performance, and design.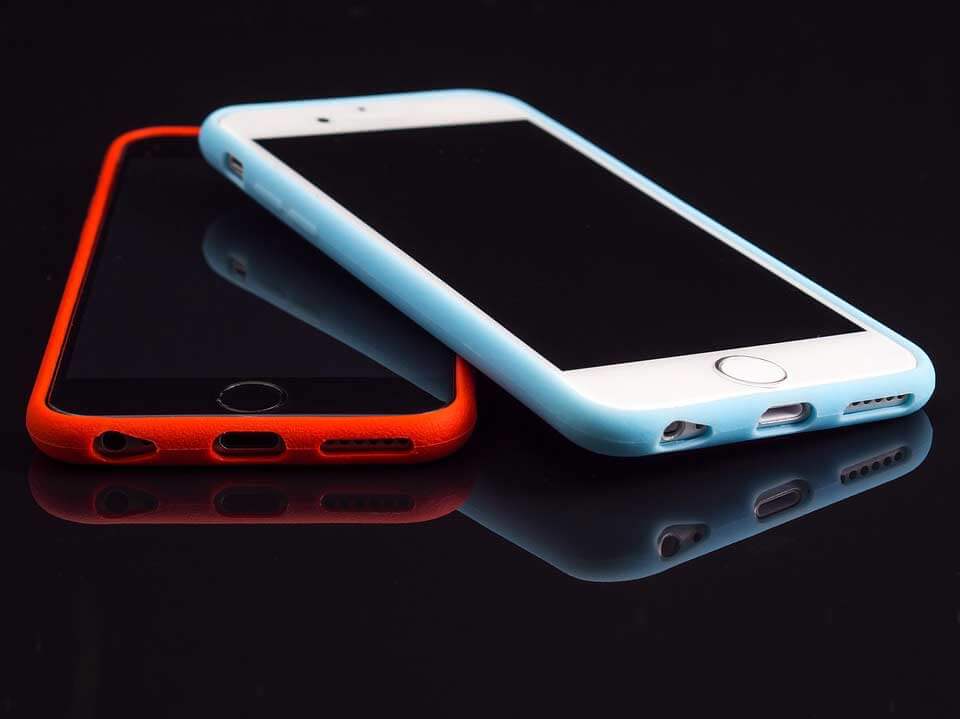 5. Corona Labs
This is a mobile app analytics tool for promoting 2-dimensional technology which makes and fabricates gaming applications. Corona Labs is one of the most reasonably priced mobile app analytics tools on the market.
6. Asana
This is a new project management tool that is coming up and the application enables the team to work sans an email by placing conversations and tasks in conjunction. The progress of each task is assigned to team members through a mobile device and is free.
7. Harvest
This is the best clients can opt for in order to keep track of expenses. Harvest not only facilitates time tracking, but it also helps in keeping track of client expenses. It also provides more scope for understanding the nature of spending on numerous tasks.
8. Sublime Text 3
This is currently in the beta stage and is the most amazing app development tool with a slick interface and awesome features that make editing codes as well as markups easy and quick. What's so amazing about this app tool? It is available for Linux, Windows, and Mac and is also free to download and use.
9. Code Kit
Code Kit is a powerful app development tool and it complies with Stylus, Jade, Haml, JavaScript and Markdown files just to name a few. Code Kit helps in creating stunning websites really fast.
10. Image Optim
Images can be compressed and saved more easily using this app development tool. Image quality remains top-grade and there are improvements in the speed as well as the functioning of the mobile app.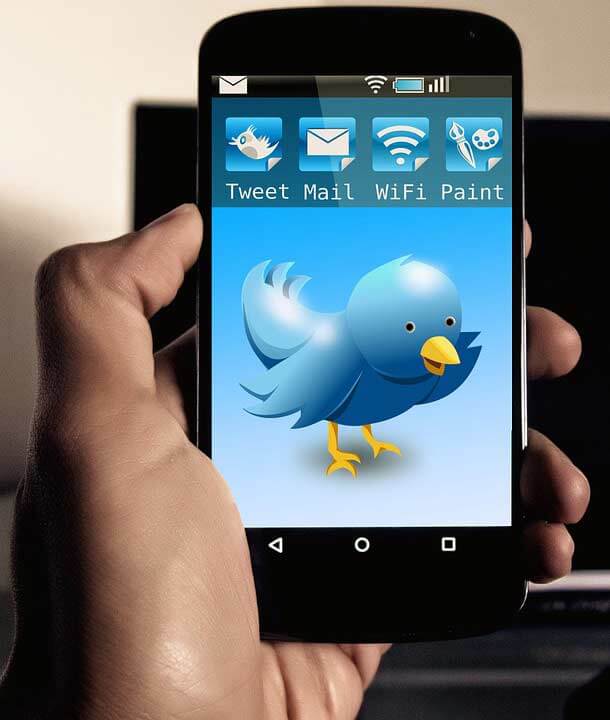 11. UXPin
This is one of the top app design and development tools. It is perfect for creating prototypes of mobile as well as web applications and can be created with Sketch and Photoshop files too. Draw and drop features are there to handle images of any size or resolution. Another advantage of this app development tool is that images can be shared instantaneously and create the perfect package deals for everyone from freelancers to small business owners.
12. Adobe XD
This was once known as Project Comet. It is a tool intended to design and build mobile applications as well as websites. These innovative mobile app design tools are perfect for those who want to switch from design to prototype at the click of a mouse. Team members can also view and provide critical feedback.
13. InVision
This is a design collaboration mobile app tool that can be used for prototyping websites as well as mobile apps. There is a complete commenting system where people can learn the status of the project. Two kinds of users are there- designers and stakeholders or clients. While designers can view and edit, clients can only view it. But this app development and the designing tool has many benefits if the process of app creation is an interactive one.
Those with a link to the prototype can enter and discuss various aspects of design and the best part about this app development tool is that it gives version control to undo changes not needed in the initial phase.
14. Marvel
This is a web development tool that lets users turn paper sketches into interactive prototypes that can be used for demonstrating the applications. Prototypes can also be shared with concerned individuals and Marvel is working well with .pds files as well. Collaboration allows designers to comment on the screen and learn what is occurring in the design context.
15. PopApp
Those with working prototypes would be well advised to opt for PopApp. Designers and those who are app developers can make the most of this app development tool. Prototyping can begin without a professional degree in web designing. This platform is simple yet powerful and serves interesting features such as devices used for linking sketches together. Sketches, as well as group discussions, are easily facilitated through PopApp and each change can be discussed in this context.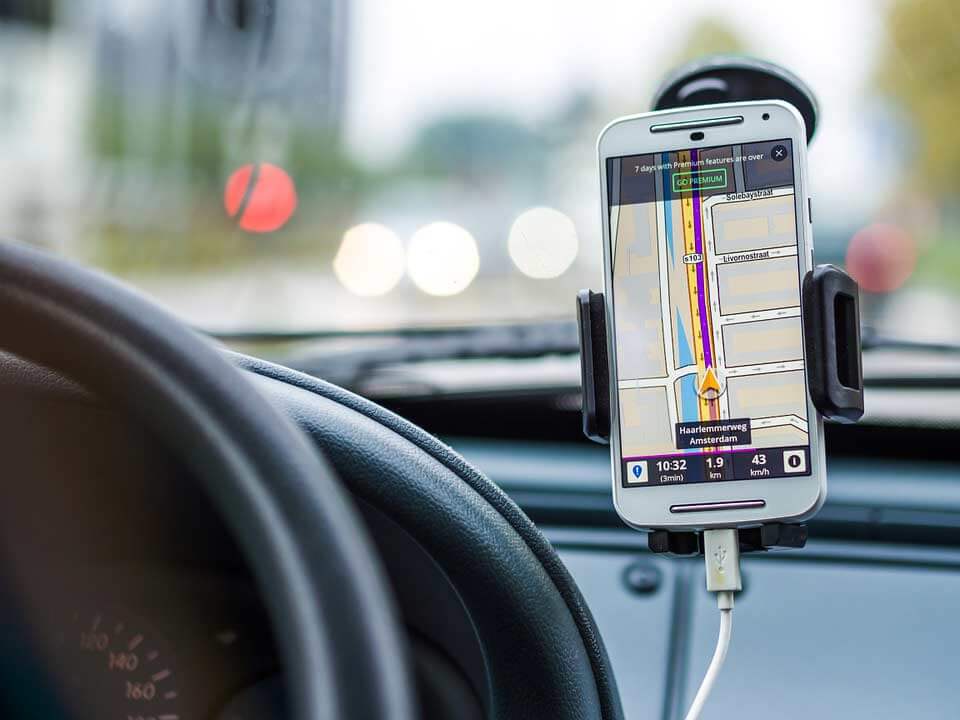 16. Appcelerator
This is a platform for mobile engagement permitting cross-platform native mobile app development. JavaScript is the MBaaS used here along with crash detection and mobile test automation as well as performance handling.
17. PhoneGap
This is a marvelous mobile app analytics tool for wrapping HTML5 applications in native containers making this the preferred choice for course developers and those with web development skills. Current skills can be used alongside to make cross-platform or hybrid apps with HTML, CSS as well as JavaScript. Mobile apps can also be connected to the development machines through the devices to see the changes with applications for other platforms as well such as Sencha. These mobile app analytics tools can be used across Mac, Windows, and Linux platforms.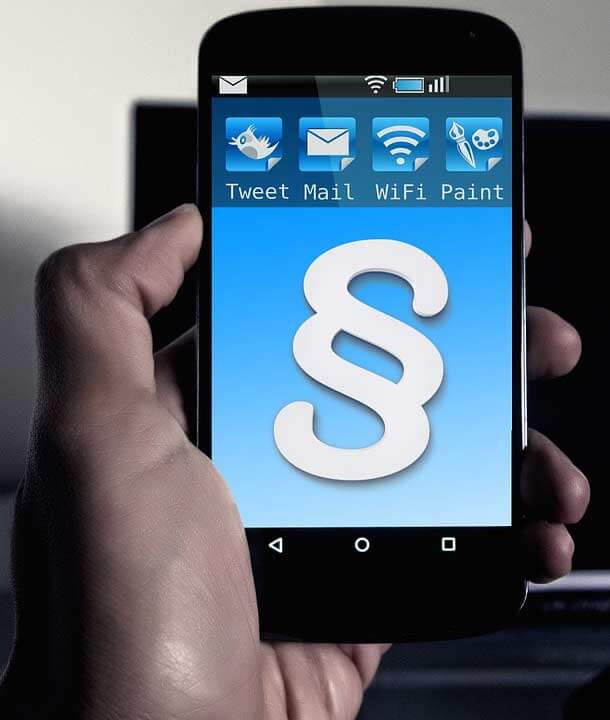 18. Xamarin
This is a native application creator. Android developers can create their best products using Tamarin. Its native user interface, native API access as well as native performance across different platforms and not only Android have been well documented. Native apps can be created using Xamarin which provides an interactive dashboard for users across the platform. This development tool lets app developers test the applications and find bugs as well as get live crash reports and feedback from users when the app is in the application.
19. BuildFire
This is a wonderful app maker tool as it permits app developers to come up with professional applications within minutes. This Do-It-Yourself application development tool does not even require technical skills for app creation. The first step involves selecting the look as well as the feel of the application so users can select from pre-made layouts and background colors as well as images. Everything from branding to colors and font as well as icon styles can be selected. Widgets can also be chosen from the list present on this tool and settings can be modified later on.
20. Mobincube
Mobincube is a reasonably priced app development tool. These plans permit users to go native and upload creation onto the app store. HTML5 modules can also be added to the applications and the mobile app building tools are purchased at a competitive price making it a good deal.
21. Good Barber
App building is simply a cakewalk with these mobile app design tools. It is used for designing the application, adding the content, checking results, and publishing the application. A time-tested platform for creating the best apps for mobiles and tablets, an advantage this tool offers is that native app testing can be done in real-time. Developers can also edit the backend and check out the results fast.
22. AppYourself
This is a very apt name for an app development tool that lets users create a smartphone app and mobile as well as desktop websites. App developers can avail this tool at a very low price. This app developer offers as many as 30 different types of the module for creating applications. There are numerous templates as well…no coding is needed for the app creation procedure. Web and native apps can be combined with ease on this platform.
23. Localytics
This is a mobile app analytics tool that offers real-time engagement and analysis and also offers lifetime tracking. Funnel managing is also permitted through this app creation tool which offers smart targeting, user insight, and market automation.
24. Kochava
This is a leading app acquisition and data tracking tool. Application attributes real-time tracking and reporting is done through this app. It is specially created for game apps and shows up returns on investment for mobile ad networks. This is a simple, flexible a stable tool.
25. Google Analytics
This is the perfect mobile app analytics tool for tracking websites as well as apps. Google Analytics is the most widely used analytics service and collects data across websites offline channels as well as mobile applications. These mobile app analytics tools are free to use and permit cross-platform linkage other than Google products. Customized dashboards can be based on the data that needs to be seen first and the best users can be identified and regions, where people are searching your website from or using your app, can also be detected.
26. Apptimize
Through Apptimize, mobile testing of applications can be done with ease. No coding is needed and applications can be instantly published and rolled out as per specific subsets. This mobile app building tools offer users a chance to get started for free apart from visualizing the process and obtaining revenant feedback.
27. Robotium
This is an open-source framework for grey box testing for Android apps. The main purpose is sorting out detects resulting from ineffective usage or poor structuring of applications.
28. Apptamin
These mobile app-building tools optimize the creation of professional marketing campaigns for pitching apps. There is an infinite library of app videos to make choices from and Apptamin is wonderful for games as well.
29. Appery
This is a cloud-based mobile application builder. It can be used on iOS, Windows, and Android phones and includes Apache Cordoba with access to components that are built-in. Plugins and mobile cloud platforms offer ease of use and convenience.
30. Mobile Roadie
This app creator permits users to manage their iOS or Android App and the platform supports different media types. The automatic import of RSS, Google News, or Twitter keywords and a platform for fans to chat make this the perfect app development tool. It can be used to preview the app with accuracy and obtain guidance along the submission process. API is language agnostic so data in various firms including JSON, HTML, and PHP can be used.
31. App Builder
This app creation mobile app building tool offers a suite of applications to suit employees, clients and you can either use the online toolkit and training provided or App Builder can bring structure to the app automatically and populate it with initial content. Through an App Library, users can learn about multiple apps and customize these as well. You can also publish across different mobile platforms using this app development tool.
32. Appy Pie
This is a cloud-based DIY mobile application creation tool that permits a user to function without programming skills and yet be able to create apps across platforms and publish these on Google Play or iTunes. There is no installation or download required. Revision is in real-time and you can get everything from GPS to live analytics. Social media feeds, blogs, audio, radio, and websites can also be integrated through this.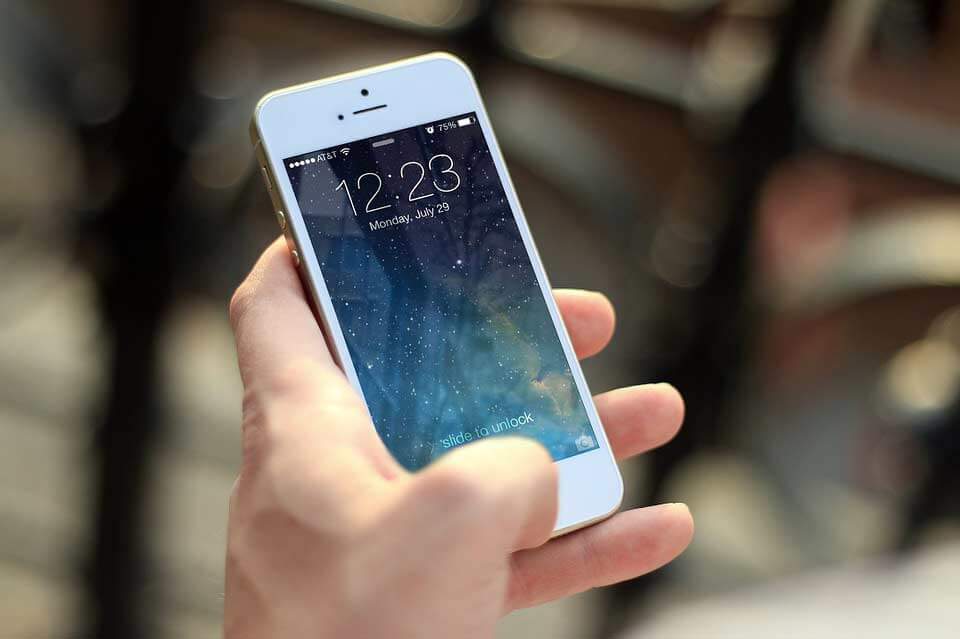 Conclusion
So if you want to be increasing and adding to mobile app development, you can use these design, tracking, and mobile app building tools to come up with your own award-winning creation. Mobile app development is a fairly lengthy process but these amazing mobile app building tools will not only help you to short-circuit the process, but they will also ensure that the apps you create are one in a million when it comes to uniqueness, efficiency, and productivity.
Recommended Articles
This has been a guide through this post, we have discussed some of the most important mobile app analytics tools which can help you make a huge impact in the industry. These are the following external link related to mobile app analytics tools.