Updated June 16, 2023
Best Books to Learn about Life Insurance
Life insurance helps create a financial corpus to protect dependents in the event of death. This list of Life Insurance Books will guide everyone when buying life insurance. They have detailed discussions about life insurance's pros and cons and how to buy it correctly. The books warn you about common mistakes that one should avoid making and loopholes that everyone can avoid.
The list below of the top 10 Life Insurance Books provides readers with all the information about life insurance.
Let us review the Life Insurance Books key points now.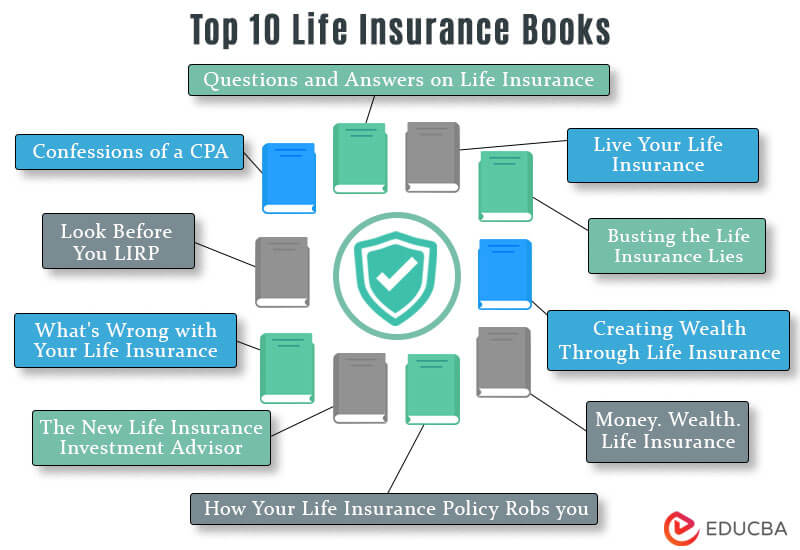 Book #1: Live Your Life Insurance
Author: Kim Butler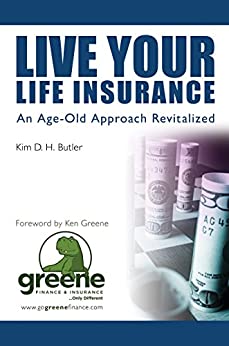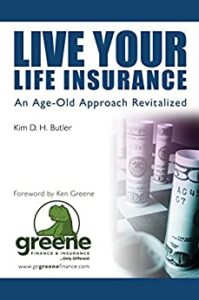 Buy the book here.
Review:
Most people do not view life insurance as an investment opportunity. They consider it as an expense with post-death benefits. The author breaks this myth by explaining how readers can benefit from life insurance while alive.
Key Points:
The author describes the CLUE method in this book.
It stands for control, liquidity, use, and equity. It is a crucial method for investing in a life insurance product.
This book will help readers understand how to access life insurance at different life stages and income levels.
Book #2: Questions and Answers on Life Insurance
Author: Tony Steuer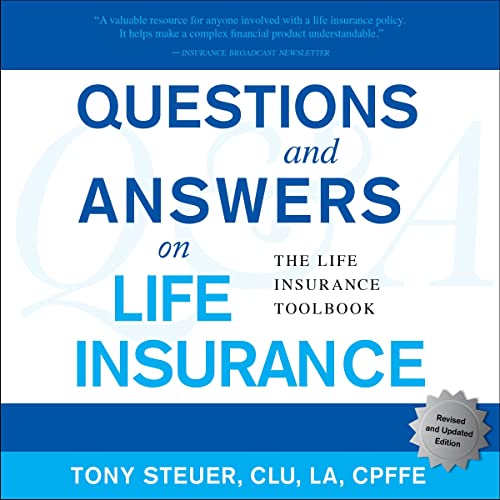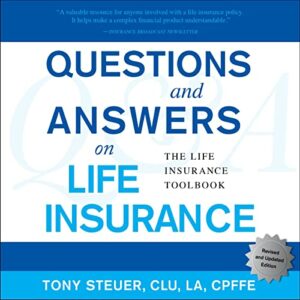 Buy the book here.
Review:
This book adopts a practical approach to explain how to choose and monitor a life insurance policy. It uses a simple question-and-answer format to cover the basics and intricacies of life insurance. This book is an essential reference manual for anyone buying life insurance.
Key Points:
The author provides insights into how to differentiate between different types of policies.
Readers can understand the process of underwriting, monitoring, and evaluating a life insurance policy with the help of this book.
It is an essential training manual for financial advisors looking to recommend life insurance products to their clients.
Book #3: Busting the Life Insurance Lies
Authors: Kim Butler and Jack Burns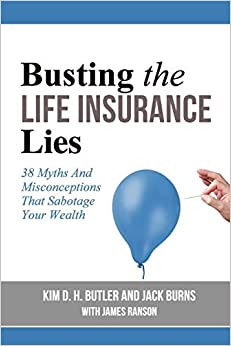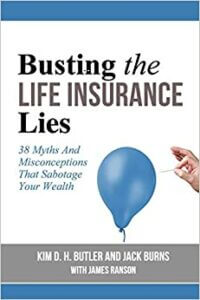 Buy the book here.
Review:
In a world full of self-proclaimed finance influencers, this book is a must-read for busting the myths related to life insurance. In this book, the authors tackle 38 myths and misconceptions about life insurance using their extensive experience in the life insurance industry.
Key Points:
The authors provide a balanced perspective on investing in life or term insurance.
The authors argue that experts, laypersons, and the media give many wrong advice, which adds to the confusion about life insurance products.
This book clarifies the rumors and inaccurate information to help set readers on a path of financial freedom and peace of mind.
Book #4: Creating Wealth Through Life Insurance
Author: Lindsay Smith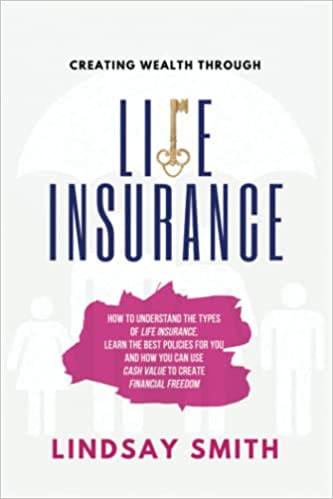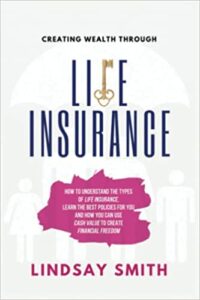 Buy the book here.
Review:
Life insurance is often not understood as an investment tool to build wealth. In this book, the author simplifies information for readers so they can leverage the power of life insurance to build wealth, both during and beyond their lifetime.
Key Points:
The author provides insights on how to find the right insurance policy.
The author also explains how to lower insurance premiums and choose the right insurance agent.
Readers will know about strategies to benefit from life insurance policies as business owners, parents, and salaried employees.
Book #5: Money. Wealth. Life Insurance.
Author: Jake Thompson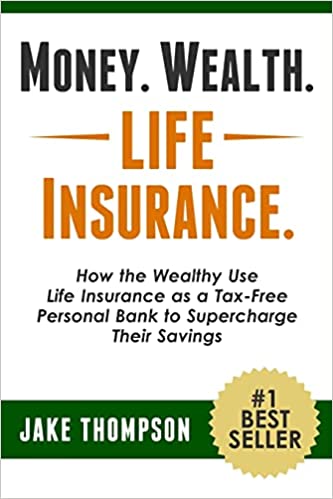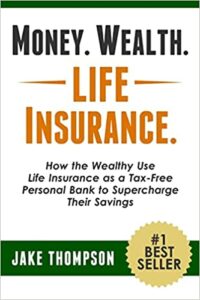 Buy the book here.
Review:
This book is a guide for readers who want to take advantage of life insurance products to generate wealth and a steady stream of passive income. A cash value component is a portion of a life insurance policy that can be withdrawn in case of an emergency and even provide returns to a policyholder in the form of periodic interest.
Key Points:
The case studies used in the book provide invaluable practical information to the readers for creating wealth through life insurance.
The author provides an unambiguous description of how the wealthy use life insurance products to save taxes.
The author also explains the concept of the cash value component of life insurance.
Book #6: Confessions of a CPA: The Truth About Life Insurance
Author: Bryan Bloom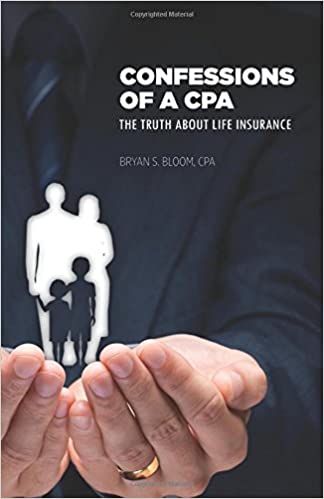 Buy the book here.
Review:
In this book, the author has listed principles that challenge the validity of long-held beliefs about life insurance and provide insights into why common financial planning fails to meet expectations. Readers will unlock the mysteries surrounding life insurance through this book and also understand the "living benefits" of life insurance.
Key Points:
The author highlights how life insurance is integral to every financial plan.
The tax benefits and the adverse tax implications of life insurance are provided clearly in this book.
 It is a good book for building fundamental knowledge about life insurance.
Book #7: What's Wrong with Your Life Insurance
Author: Norman Dacey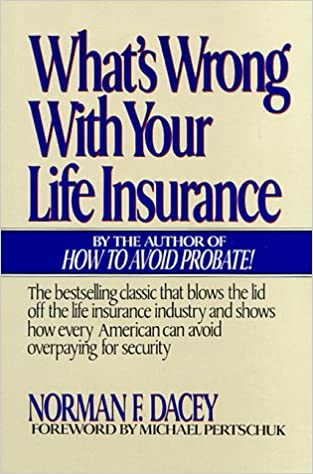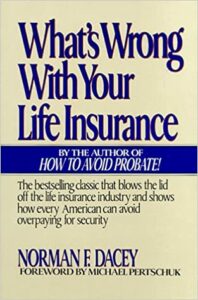 Buy the book here.
Review:
The author sheds light on the misleading and unethical practices the life insurance industry adopted. Even though this book was written in 1989, financial advisors, agents, and other readers still widely use it to understand and avoid the risks associated with life insurance products.
Key Points:
The author provides an engaging insight on how to avoid overpaying for life insurance.
Readers become aware of important information often hidden in life insurance policy documents in illegible font.
This book is a must-read for anyone who wants to understand the perils of life insurance policies.
Book #8: Look Before You LIRP
Author: David McKnight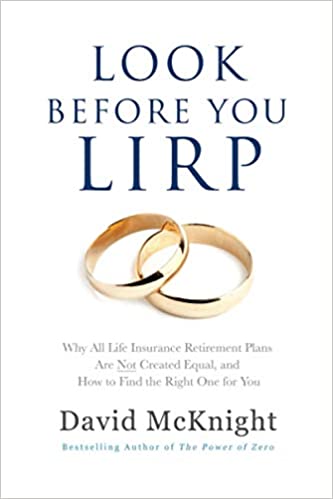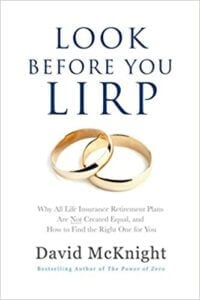 Buy the book here.
Review:
In this book, the author explains how to choose the ideal life insurance retirement plan (LIRP). Readers will also learn how to structure and maximize the efficiency of life insurance as a retirement planning tool. This book busts some of the most common myths about LIRPs.
Key Points:
All LIRPs are unequal, and this book will help readers choose the best LIRP.
The author breaks down how to generate tax-free retirement income using life insurance.
The author has used his signature conversational writing style, making complex concepts easy to understand.
Book #9: The New Life Insurance Investment Advisor
Author: Ben Baldwin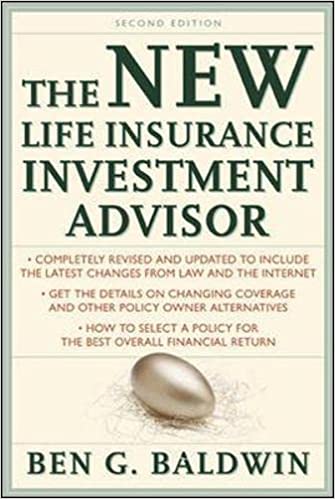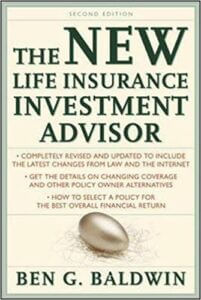 Buy the book here.
Review:
Readers of this book will learn how to select optimal insurance products based on their financial returns and overall investment advantages. Everyone can apply the author's advice across different life stages and situations. This book is essential for differentiating between good and not-so-good insurance products.
Key Points:
The author has used easy-to-understand language in this book.
The book explains strategies for generating a steady income stream through retirement.
It provides detailed information on all aspects of life insurance, including term life, whole life, variable universal life, variable life, and universal life policies.
Book #10: How Your Life Insurance Policy Robs you
Authors: Arthur Milton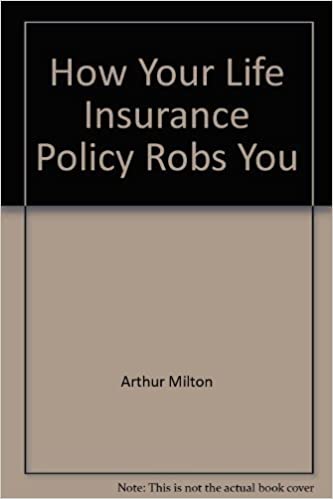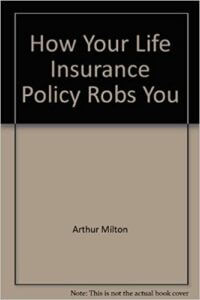 Buy the book here.
Review:
It is a well-researched and scathing critique of the life insurance industry. It is a detailed and insightful look at how life insurance companies take advantage of policyholders. Milton's research is thorough, and his writing is clear, making this an excellent resource for anyone considering life insurance. He convincingly argues that life insurance is not the financial safety net and that policyholders would be better off investing their money elsewhere.
Key Points:
The book explains that many life insurance policies come with front-end loaded fees, which can eat away at your policy's death benefit.
If you decide to cancel your life insurance policy, you may be subject to surrender charges, which can further diminish the value of your policy.
If you allow your life insurance policy to lapse, you will have to pay lapse fees, which can reduce the death benefit your beneficiaries will receive.
If your life insurance policy has a reduction in death benefit rider, your death benefit will reduce if you die while the policy is in force.
Recommended Books
We hope our top 10 life insurance books article has been of help to you. For more such articles, EDUCBA recommends the following,