Best Books to Understand Financial Planning
Learning how to manage one's finances is crucial for people of all ages. Here the advice of industry experts could come in handy. While there are numerous ways to understand what works best, reading financial planning books tops the list. As one can't go through every financial planning book ever written, we have decided to put together a comprehensive list of the best books in the genre just for you.
This list of books helps you learn how to manage your finances effectively. It is a comprehensive list that allows you to plan your finances better. The books give step-by-step guidance to different investment plans.
Here are the top 10 financial planning books to help you invest and save money wisely.
Let us go through the reviews of each book.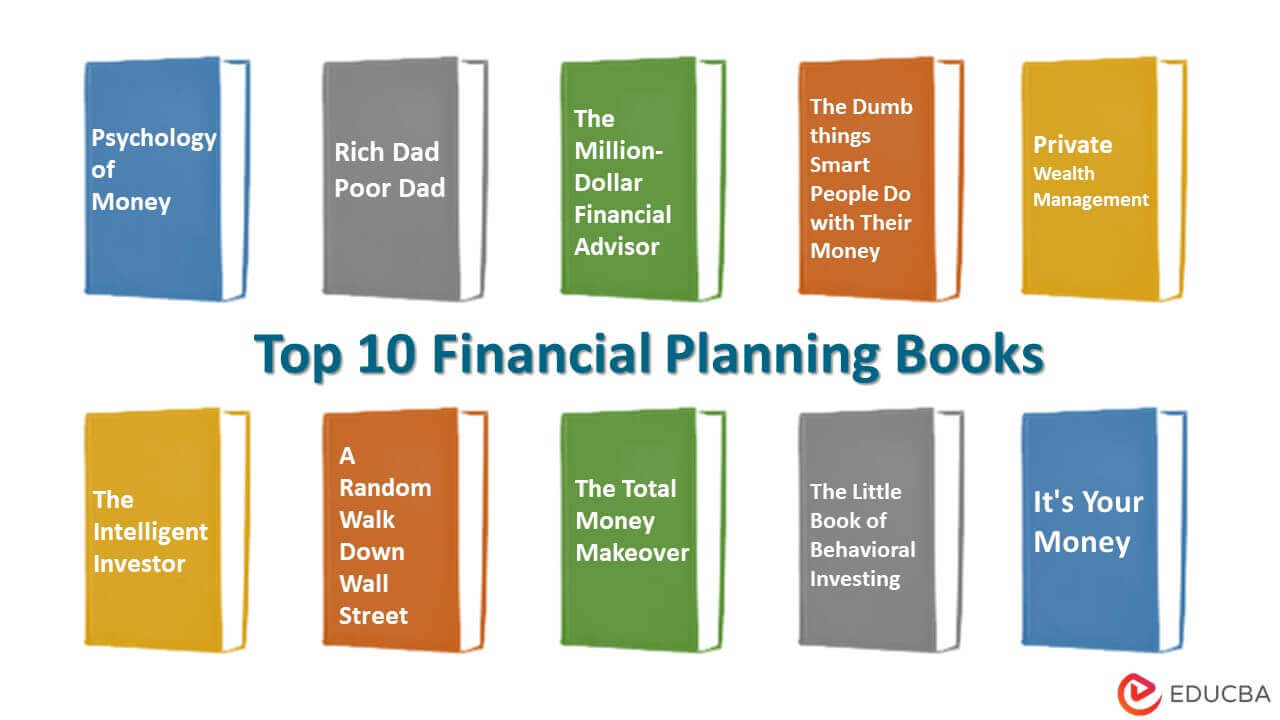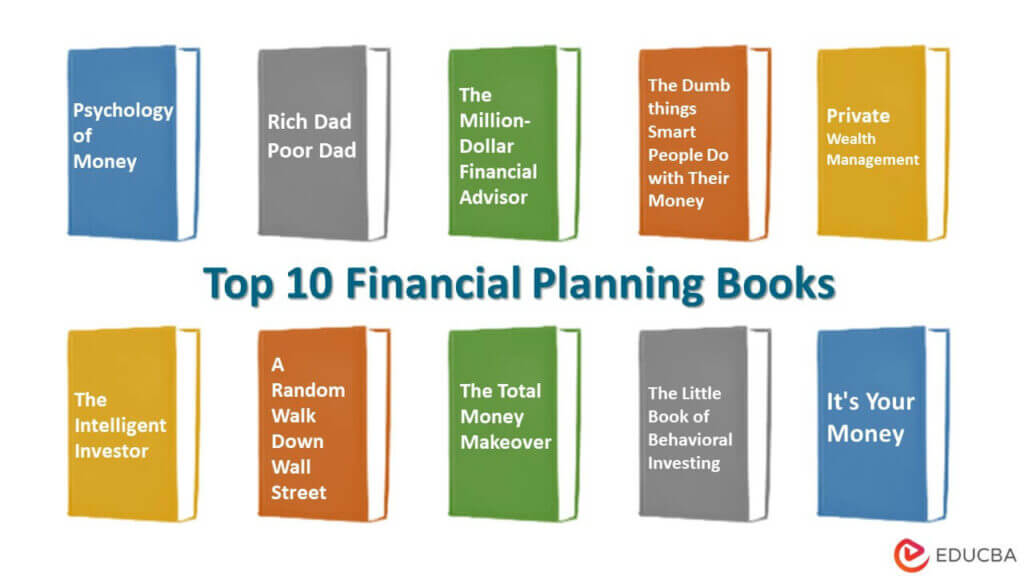 Book #1: The total money makeover
Author: Dave Ramsey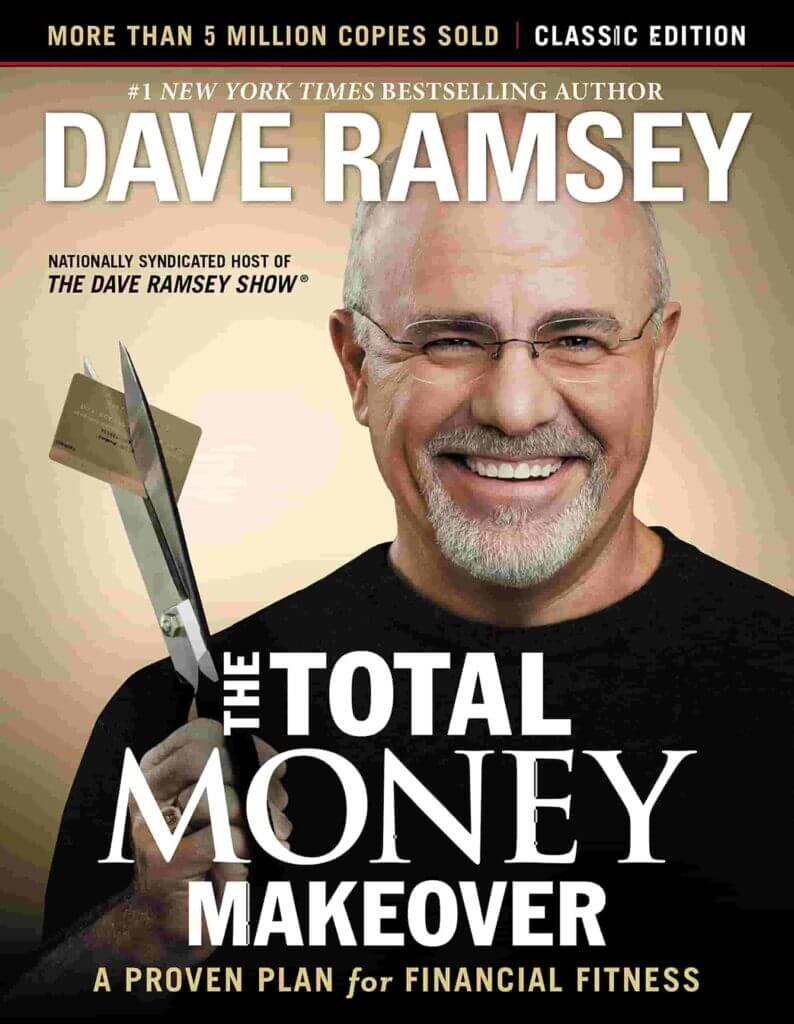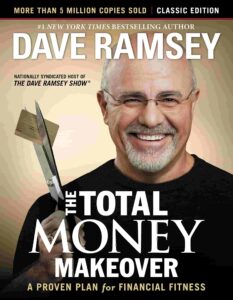 Buy this book here.
Review:
The book's subject concerns the modus operandi of personal finance and how debts can cause severe financial troubles. The book focuses on how managing finance is important and living a debt-free life is worthwhile. The book focuses on changing behaviors rather than increasing financial capacity.
Key Points:
The "Debt Snowball" essentially lists all debts from smallest to largest (excluding mortgage) and dedicates all financial resources to paying off the debt from smallest to largest.
The book recommends investing 15% of your income for retirement. This number is somewhat useless because it ignores age and when you want to retire.
Use mutual funds, specifically growth-stock mutual funds. The book implies that, by following this strategy, you should receive a 12% return on your investment.
Book #2: Psychology  of money
Author: Morgan Housel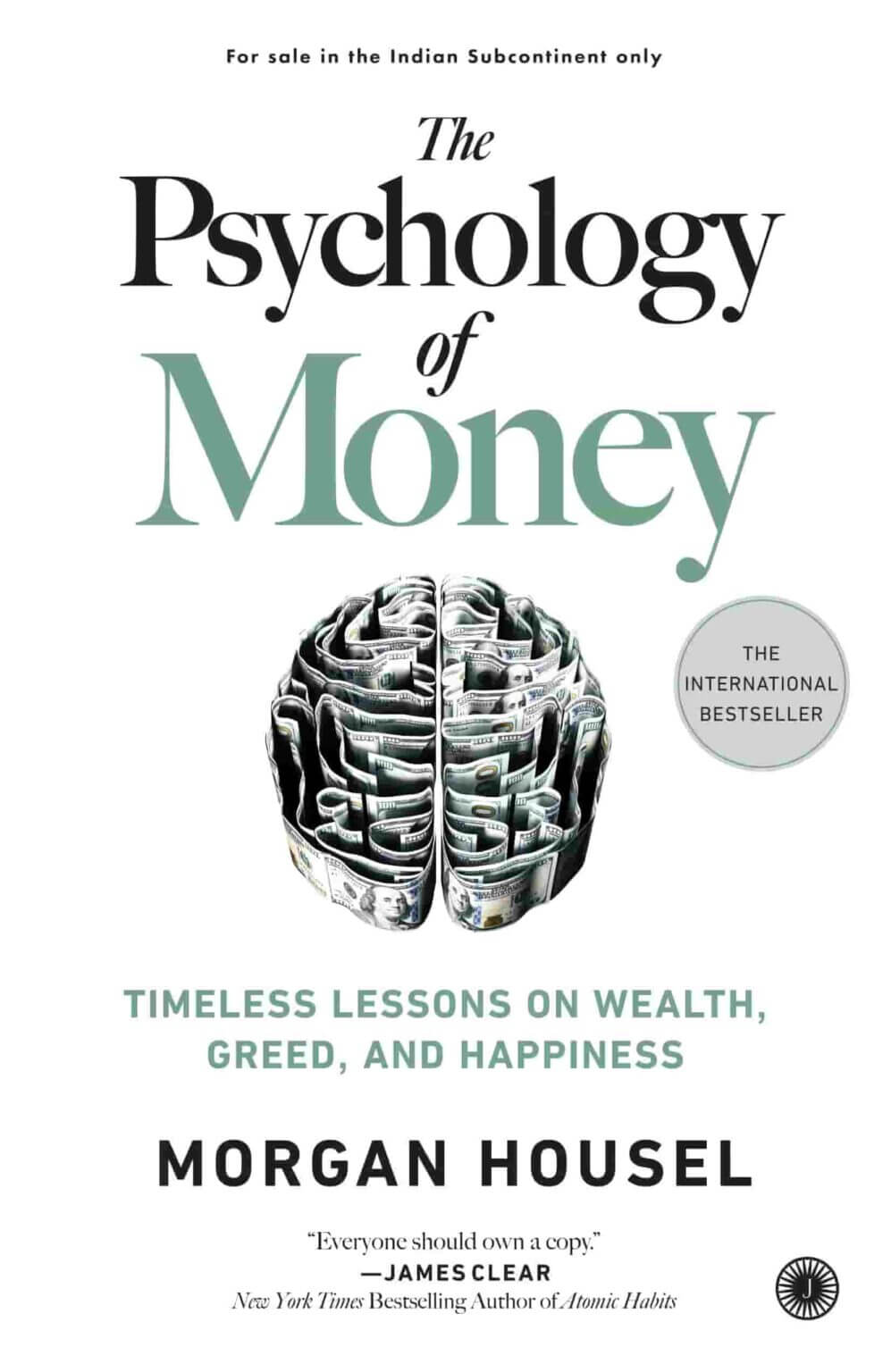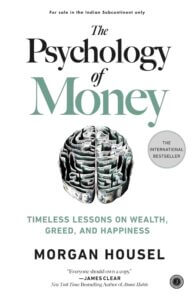 Buy this book here.
Review:
The Psychology of Money gives new insight into why and how consumers interact with cash. Morgan Housel shares many short stories allowing you to consider the world's interactions with cash more closely.
Key Points:
Discover all the different ways that people think about cash.
See why smart people make wrong money decisions.
Learn how to harness your mental approach to money.
Book #3: Rich dad poor dad
Author: Robert T. Kiyosaki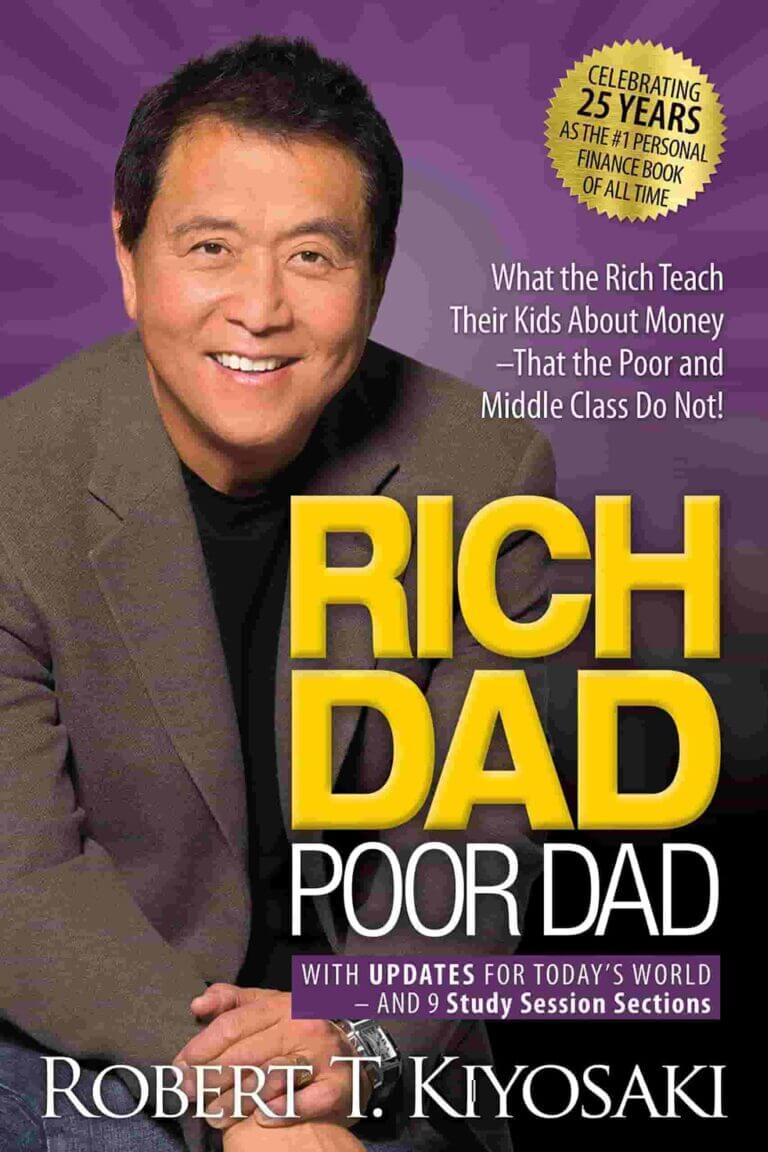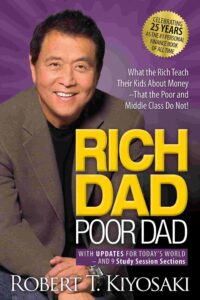 Buy this book here.
Review:
Rich Dad, Poor Dad" is a story of two fathers. One of them has a collection of diplomas and degrees. The other is a high school dropout. When the overqualified father dies, he leaves next to nothing behind, and even some unpaid bills. The school dropout father will become one of Hawaii's wealthiest men and pass on an empire to his son. Throughout his life, the former would say, "I can't afford to treat myself." But the latter would say: "How can I treat myself?"
Key Points:
The main reason that people struggle with financial problems is that they spend many years in school but without learning about money and investments. The result is that people know to work at the service of money but not learn to put money to work for them.
Some people leave their job because they don't get paid enough. Others see it as an opportunity to learn something new.
Its main objective is to teach you how to enter the working world, allowing you to become a very good employee.
Book #4: The Million-Dollar Financial Advisor
Author: David J. Mullen Jr.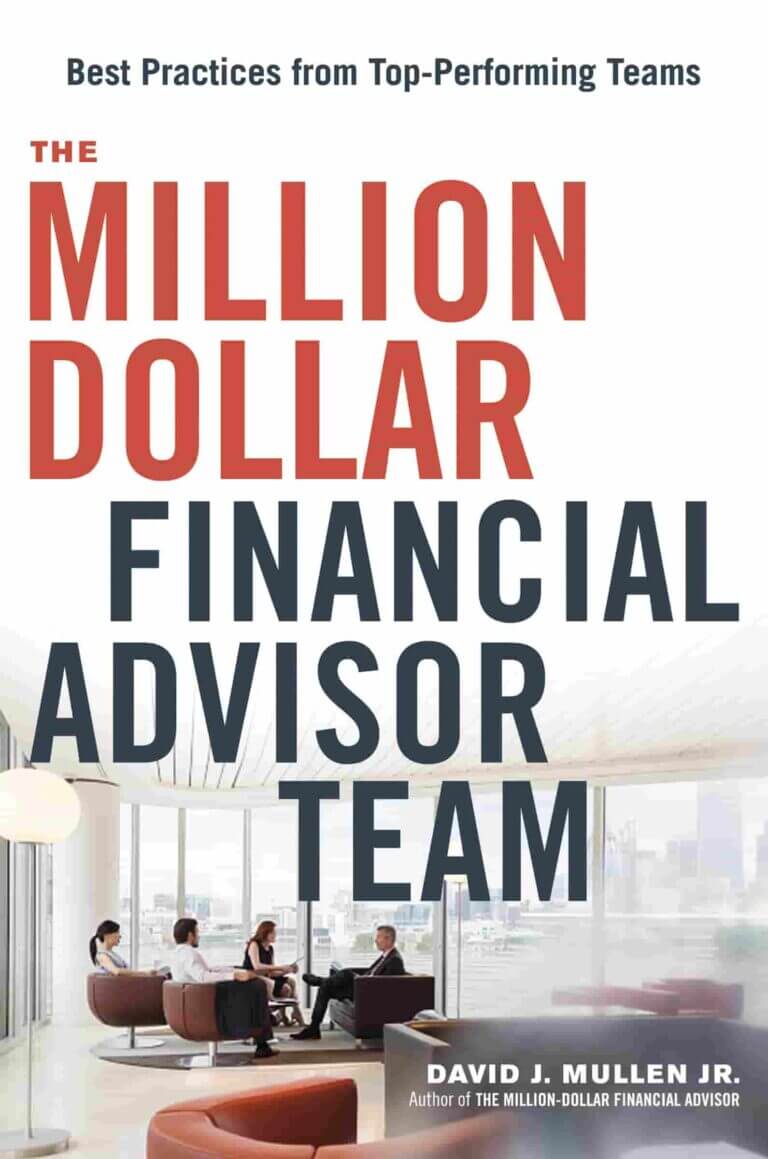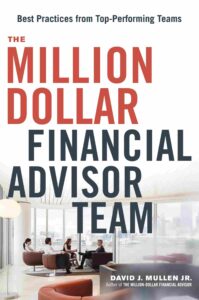 Buy this book here.
Review:
This book features two complete case studies. One features a "best of the best" advisor whose success showcases the power of all the book's principles working together in concert. The other is an account of a remarkable and inspiring career turnaround that demonstrates it's never too late to reinvent yourself. The Million-Dollar Financial Advisor distills these success principles into distinct step-by-step lessons that teach you how to build and focus on client relationships, have a top advisor mindset, and develop a long-term approach.
Key Points:
Save time and effort by crafting efficient processes for every critical task.
Catapult revenue with wealth-management offerings that clients will pay a premium for.
Expand your practice with great marketing.
Book #5: The Dumb Things Smart People Do with Their Money
Author: Jill Schlesinger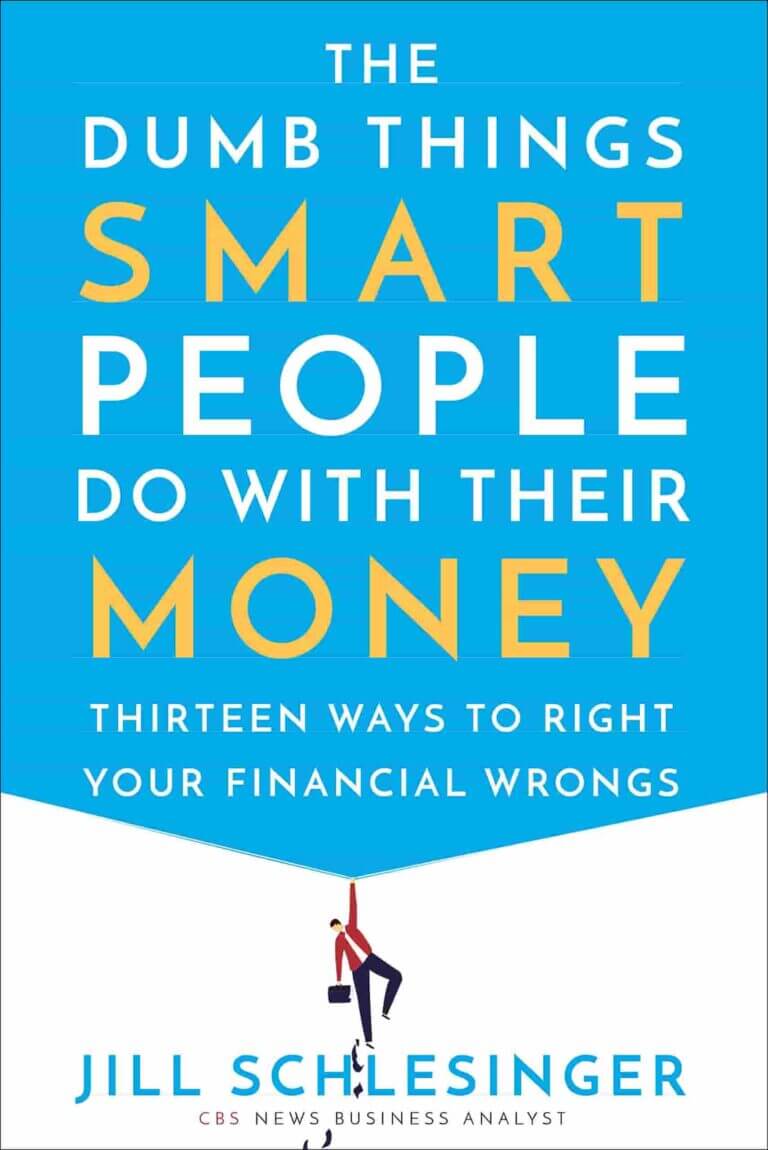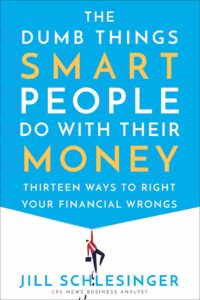 Buy this book here.
Review:
In times of making important financial decisions, it's easy to think from your heart instead of your brain. So if you've made well-intentioned mistakes like saving for your child's college before retirement or taking on extreme risk when investing, you've come to the right place. And if you've avoided uncomfortable moments such as making a will or planning for long-term care for an aging parent, this is the book for you. Jill also points out if you might be saddling your kids with your money issues and shows you how to stop the cycle.
Key Points:
The book tells you how to break wrong habits and follow Jill's practical and accessible rules for financial management.
This way, you can save tens, even hundreds of thousands of dollars and avoid many sleepless nights.
This book tells you what you need to hear about retirement planning, insurance, college financing, how to save money, real estate, and more.
Book #6: Private Wealth Management
Author: G. Victor Hallman and Jerry Rosenbloom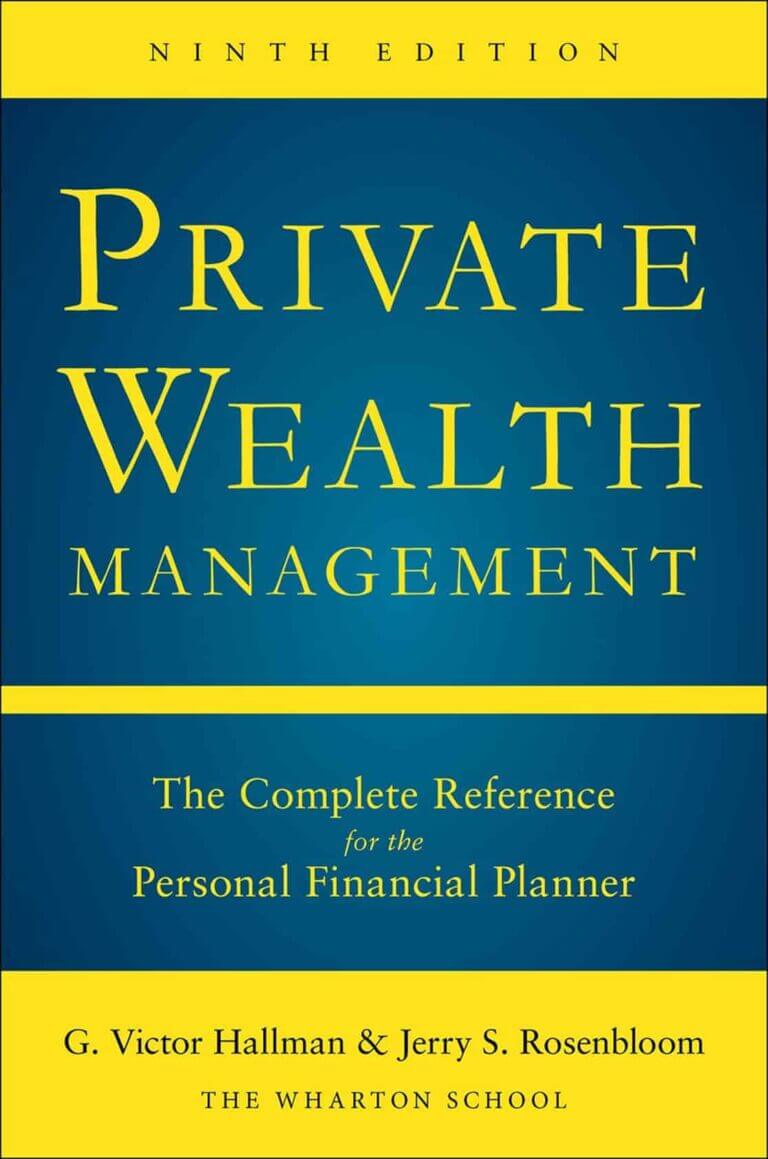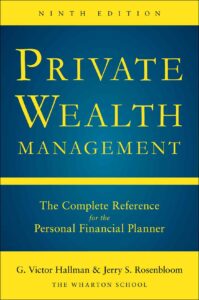 Buy this book here.
Review:
Everyone has witnessed stock market booms and busts, various presidential administrations, economic prosperity and downturns, and technological revolutions in the last 30 years. Through it all, this classic guidebook has retained its status as the most up-to-date and accurate resource to help Americans protect their futures by insuring their families, investing wisely, and planning for their estates and retirements.
Key Points:
This wealth-building tool features proven cutting-edge financial thinking and high-return/ low-risk strategies in virtually every applicable area.
It includes Index funds, Dollar-cost averaging, Value investing, Profit-sharing plans, Fixed-income investing, and Stock bonus plans.
The book offers an effective, coordinated process that shows readers how to plan a prosperous financial future in today's no-guarantee financial environment. It also helps set financial objectives and understand the planning process for investing in equities and fixed-income securities.
Book #7: The Intelligent Investor
Author: Benjamin Graha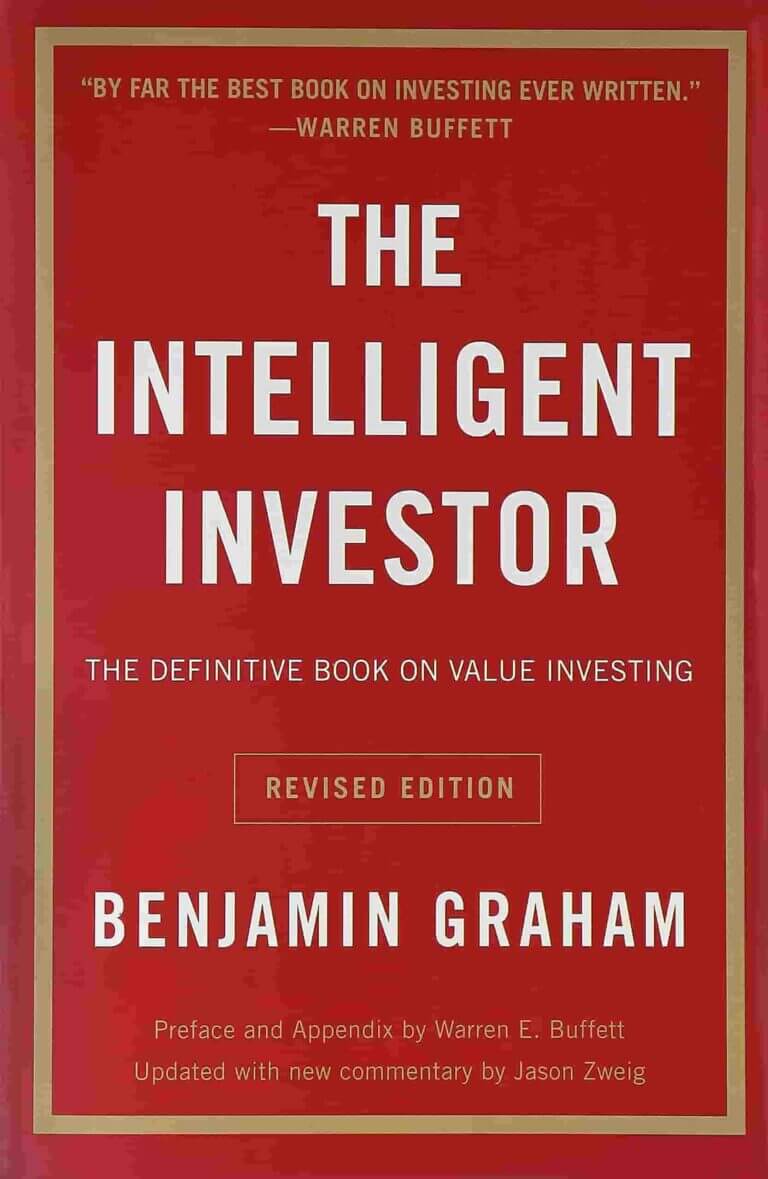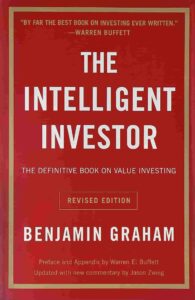 Buy this book here.
Review:
Written in 1949, this book on investment and financial management holds relevance even to this day. It focuses on various strategies one could embrace to invest successfully in the stock market. Benjamin Graham, the author, focuses on how one can determine the value of a stock in terms of numerous parameters like the company's long-term prospects, financial strength, dividend record, and so on. It also helps the reader understand how the stock market operates on the greed factor of the investors, the fears, speculations, and short-term investors. At the end of this book, one would not just learn the nuances of investing in the stock market and the various jargon associated with it but would also be able to have emotional control over their investment decisions.
Key Points:
Make informed investment decisions rather than emotional ones
Understand how to analyze the companies and their stocks before investing
Understand how to steer clear of the herd mentality
Book #8: A Random Walk Down Wall Street
Author: Burton G. Malkiel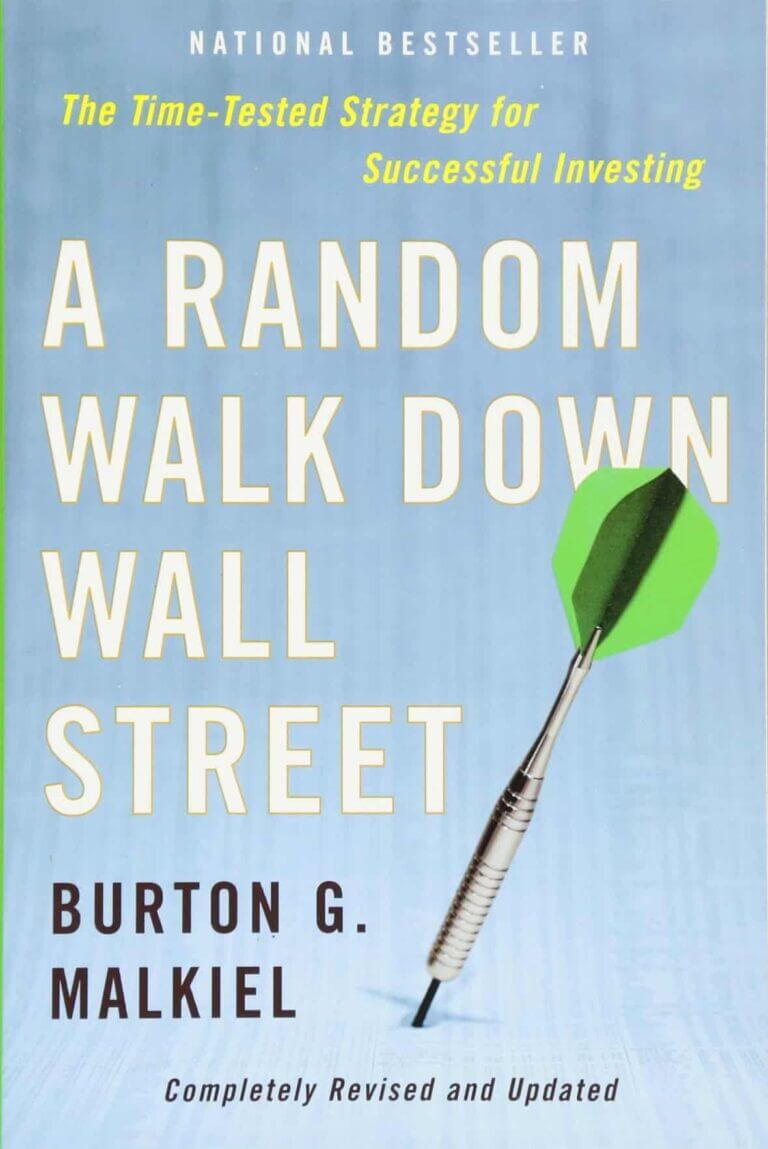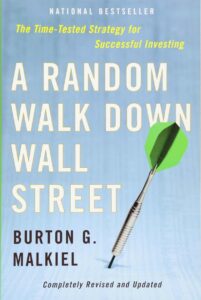 Buy this book here.
Review:
The dot-com revolution made princes and paupers out of investors worldwide. It gave birth to many investors and investment advisors who spoke about making it big overnight with the stock market. However, one book focuses on how not to use the dot-com bubble as an example for building an investment portfolio. Burton G. Malkiel provides relatable examples to investors of all age groups exploring different investment opportunities. Written in a no-fluff manner, this book is ideal for anyone taking their first steps into the stock market and learning the art of investing.
Key Points:
An easy guide to managing one's investment portfolio without a broker.
Talks in detail about different investment types and not just limited to stocks and bonds.
Provides prudent strategies to increase the return on investments in the long run.
Book #9: The Little Book of Behavioral Investing
Author: James Montier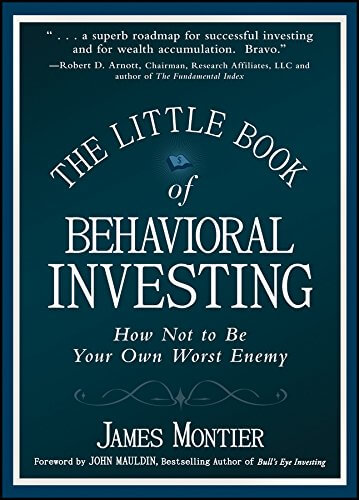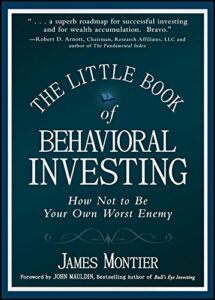 Buy this book here.
Review:
How often do we spend time to understand their investment patterns and see if the decisions we make are emotion-driven or data-driven? Well, here is one book that would change this forever. This book by James Montier focuses on a time-tested narration of behavioral patterns of investors and how certain behaviors might be signing up people for their failure. In other words, the book provides a detailed analysis of all the psychological pitfalls one could fall into while trying to invest.
Key Points:
The book digs deep into the importance of data over emotions in investments.
It helps the reader understand the psychological biases that interfere with investment decisions.
Research-driven insights on common pitfalls of investments and how one could avoid them.
Book #10: It's Your Money: Becoming a Woman of Independent Means
Author: Gail Vaz-Oxlade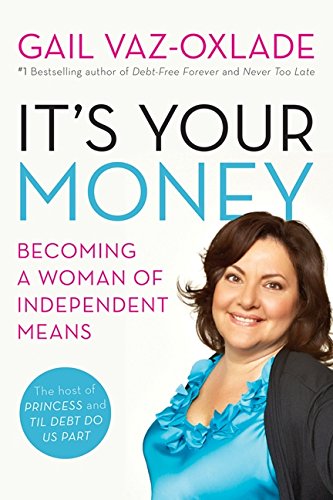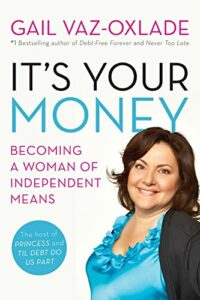 Buy this book here.
Review:
It is common knowledge that most women, even to this day, do not enjoy financial independence. In this book, Gail Vaz-Oxlade focuses on helping women worldwide understand how investments work and how to put their money to good use. This book acts as a guide that helps women understand how they can gain financial freedom, invest right, and take control of their money. In other words, this book acts as a great DIY financial independence book and considers various real-life events and the financial changes that come with them. Hence, it is relatable to everyone, irrespective of their financial background.
Key Points:
It serves as a guide to help people become debt-free.
It puts money and life into perspective and focuses on building financial freedom.
It helps overcome challenges in life without putting a strain on one's finances.
Recommended Books
This article reviews the top 10 financial planning books to guide individuals. To know more, read the following books,