Updated June 16, 2023
Best Books to Learn about Health Insurance
Health insurance is considered a different subject from finance rather than a subset. There is a wealth of information in this field. Your investments and insurance sales perform well once you are on the right track.
Finding good books worthy of being read might be problematic with so many published books on the market. This article is our sole attempt to provide readers with information on this subject.
The top 10 insurance books are listed below.
Let's go through each book on health insurance in depth, together with its main points and reviews.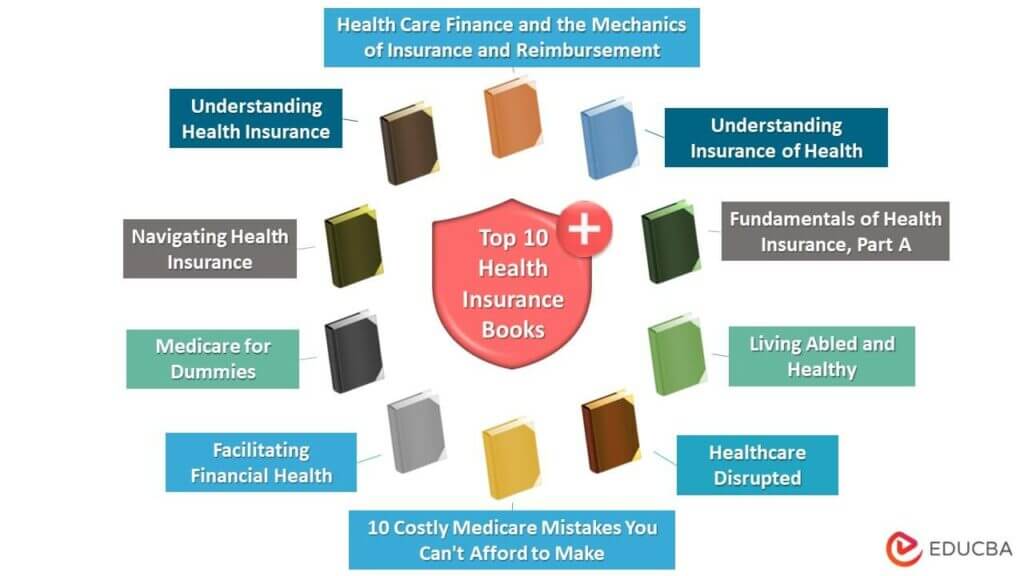 Book #1: Understanding Health Insurance: A Guide to Billing and Reimbursement
Author: Michelle A. Green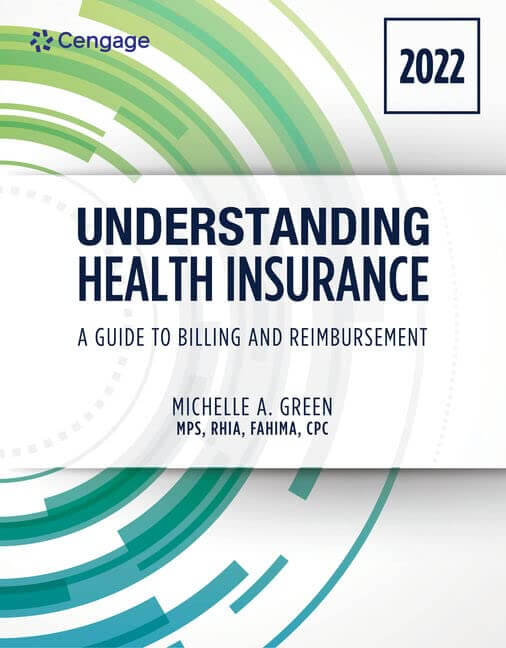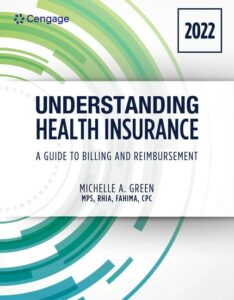 Buy this book here.
Review:
When learning how to assign CPT 2022, ICD-10-CM codes, and HCPCS Level II codes, master revenue management ideas, and process medical claims, you can use this book. It is a reader-friendly, comprehensive reference explaining the most recent advances, medical code sets, and coding guidelines. You put a lot of emphasis on crucial subjects, including the most recent legal and regulatory concerns, managed care, coding systems, reimbursement strategies, clinical documentation improvement, typical health insurance plans, and coding for medical necessity.
Key Points:
It is a helpful book that offers practical exercises and online MindTap resources to give you practice filling out CMS-1500 claims.
This edition can help you hone your abilities and lay a strong foundation in medical insurance processing and revenue management.
Electronic claims, performance evaluation, and processing clinical quality language are all included in the new information.
Book #2: Healthcare Finance and the Mechanics of Insurance and Reimbursement
Author: Michael K Harrington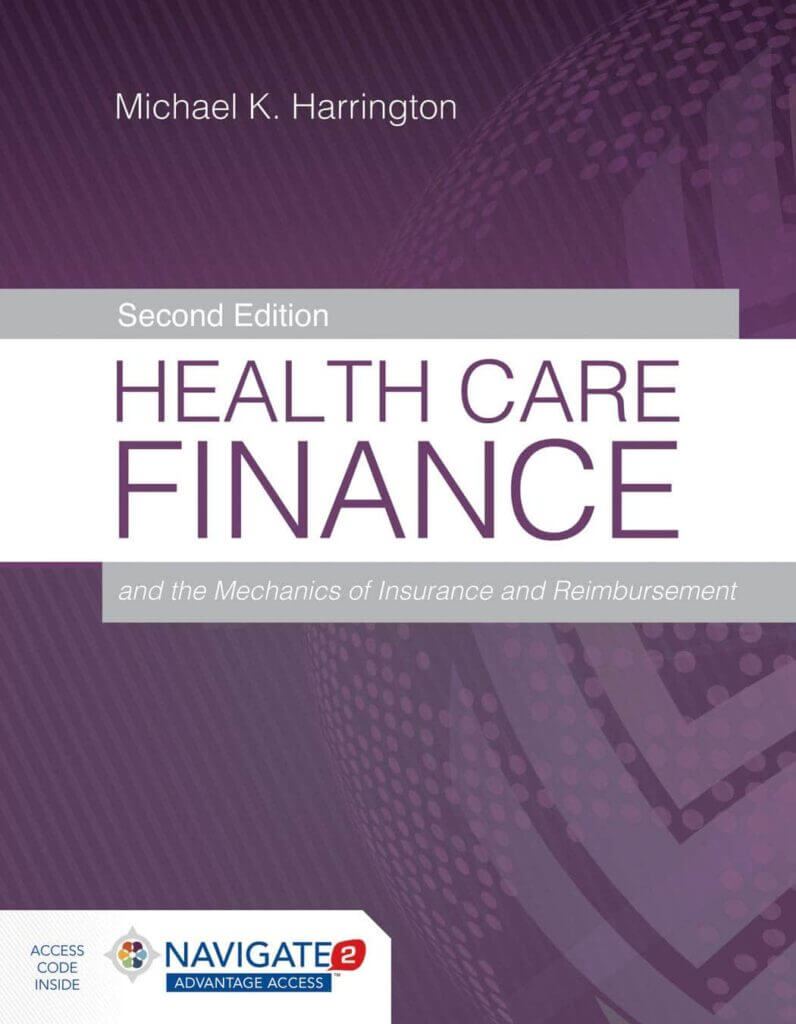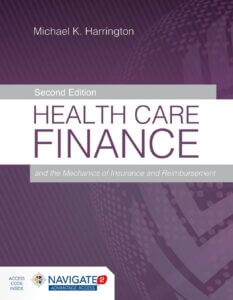 Buy this book here.
Review:
The book covers reimbursement from the initial point of care to claim submission and reconciliation. It provides a detailed explanation of the revenue cycle while tying it to standard management tasks. This text has been completely updated for its second edition to take into account the Affordable Care Act, managed care organizations, new coding initiatives, new revenue cycle components (from reimbursement to compliance), updated laws regarding healthcare fraud and abuse, changes to the Recovery Audit Contractors (RAC) program, and more.
Key Points:
This manual contains many topics to help health administration and health information management students prepare for the effective transfer from the classroom to the healthcare facility.
In contrast to other books on healthcare finance or health insurance, this book mixes financial principles specific to the healthcare environment with the techniques and procedures for reimbursement.
Two additional chapters cover the implementation of HCC coding in a physician's practice and the mechanics of hierarchical condition categories from a CMS perspective.
Book #3: Navigating Health Insurance
Author: Alexis Prozen and James Stimpson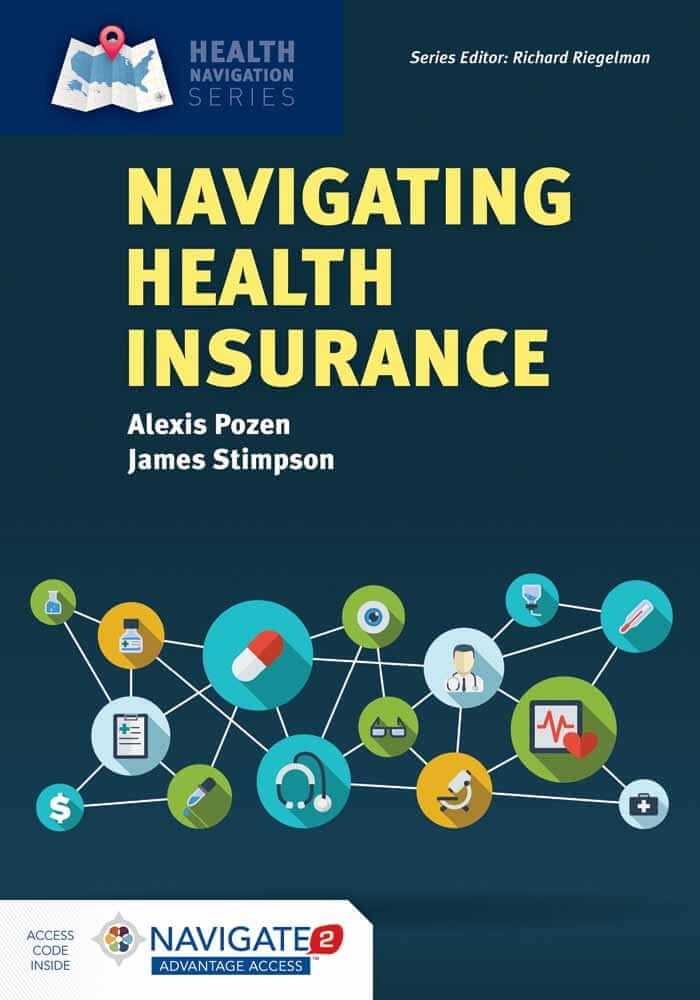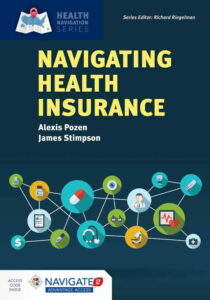 Buy this book here.
Reviews:
Beginning with the basics of health insurance, the writers compare it to other types of insurance and discuss its history. The next portion introduces the reader to the fundamental concepts and vocabulary of health insurance and types of insurance. These types include Medicaid, Medicare, Medigap, Exchanges, and others. It also examines other topics about the Affordable Care Act's effects on health insurance. Readers are encouraged to think about the market and social justice ideologies. It includes how health insurance affects access to medical treatment, how the U.S. system compares internationally, and its benefits and drawbacks.
Key Points:
For professionals in this industry, the book is valuable. Understanding the industry's fundamentals, jargon, payment options, and reimbursement procedures is easier with the help of this guide.
This book is a practical, well-balanced manual for comprehending health insurance from the consumer's point of view.
In addition to essential services and coverage choices, payment methods, claims, reimbursement, worker's compensation, long-term care, etc.
Book #4: Medicare for Dummies
Author: Patricia Barry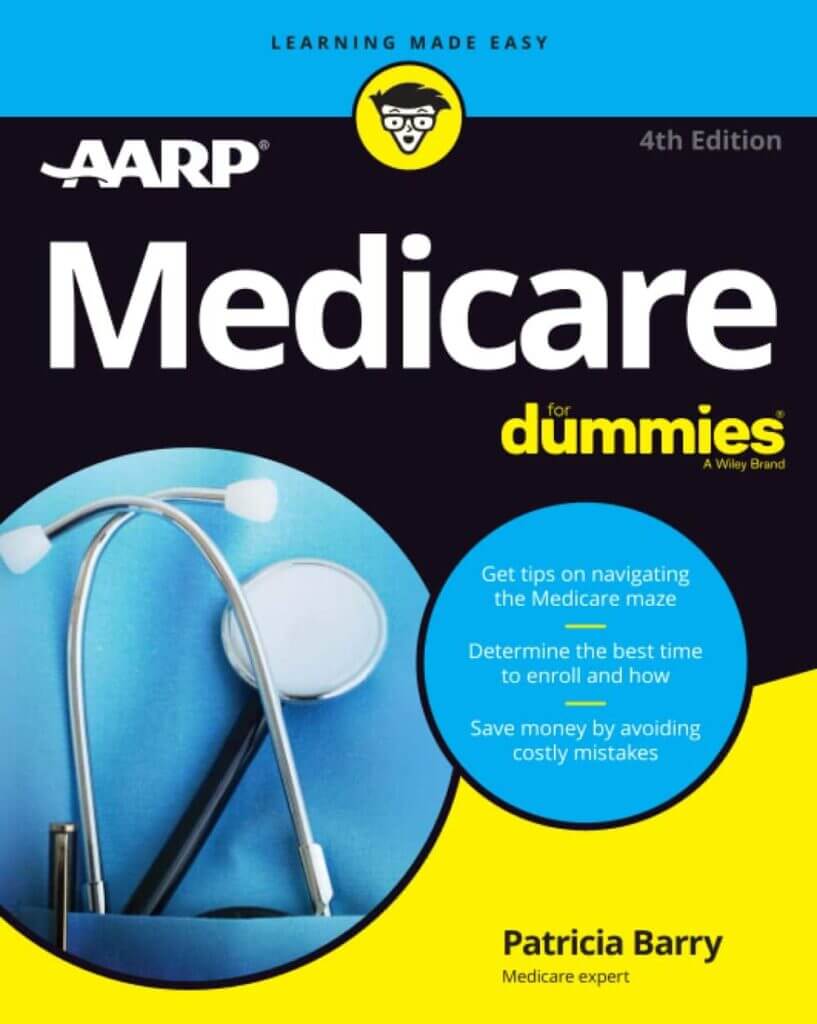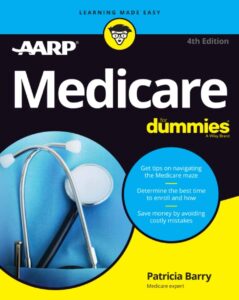 Buy this book here.
Review:
This invaluable tool explains Medicare in clear, approachable terms. As you proceed, you will learn when and how to enroll, prevent costly errors, and choose the plan that will benefit you and your family the most. You may get the answers to all your concerns and instructions on how to proceed with this comforting and thorough guide, and you can then move forward with obtaining the advantages you require.
Key Points:
There will be questions about what Medicare is and how it impacts seniors. Medicare For Dummies clarifies this murky subject and assists those qualified for Medicare benefits navigate the challenging procedure.
Included are updated details on changes to Medicare based on recent changes in healthcare legislation and an overview of Medicare benefits. The book also discusses Medicare coverage alternatives, rights and protections under Medicare, how the economy affects Medicare, and more.
The book explains how this intricate system works and assists you in securely navigating the maze to make the most of your coverage. It helps the millions of people who have Medicare but don't know much about it.
Book #5: Facilitating Financial Health
Author: Brad Klontz, Rick Kahler & Ted Klontz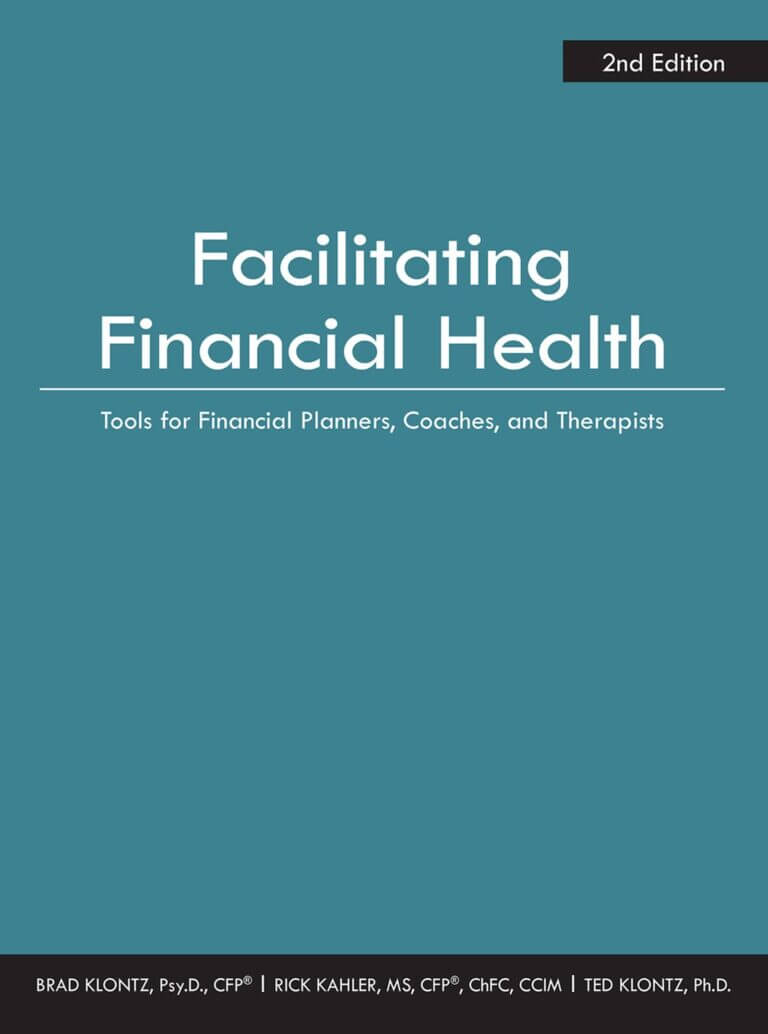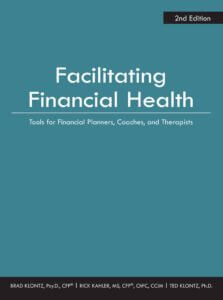 Buy this book here.
Review:
This book on health insurance combines the psychological and emotional facets of finance with outside knowledge to give advisers a wide range of effective tools. It helps assist clients in establishing and maintaining financial health. The book also includes a "Decision Tree" with instructions for choosing the best time for planners to work on internal client concerns. Additionally, it will indicate when it is appropriate to refer patients to therapists or when extra care is necessary. Readers will be better prepared to handle clients' financial, emotional, and psychological concerns.
Key Points:
Financial planners must read this book on health insurance since it combines the disciplines of counseling, psychotherapy, and financial planning.
The book addresses the fundamental problems of conduct and money understandably.
Combining practical and emotional methods with strategies for managing money is attractive. It acts as a catalyst to drive beneficial improvements.
Book #6: Understanding Insurance of Health
Author: P C James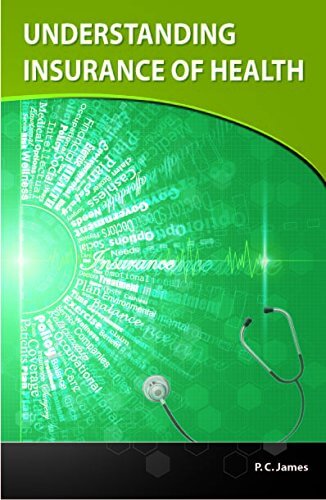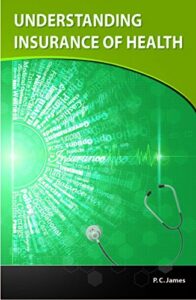 Buy this book here.
Review:
This book shows how health insurance has changed over time and what the newly added services are. As it encourages social progress and economic growth, health insurance is a public good. A disease victim risks losing their physical capacity, wealth, and assets. Individuals, families, and groups highly value health insurance. Numerous different types of policies and programs help to sell health insurance. Today, someone can obtain its advantages through preauthorized cashless services, reimbursement programs, and other means.
Key Points:
This book guides the reader through all the critical concepts needed to understand the problems with health insurance thoroughly.
There are numerous rules and regulations covered in the book. The book also covers the policy's coverage, exclusions, limitations, how to get compensation for subpar services and unpaid claims, and other topics.
It describes who can sell health insurance, how to purchase it properly, and how to submit a claim. For the reader's advantage, the book discusses the services TPA will provide for health insurance.
Book #7: Healthcare Disrupted
Author: Jeff Elton & Anne O'Riordan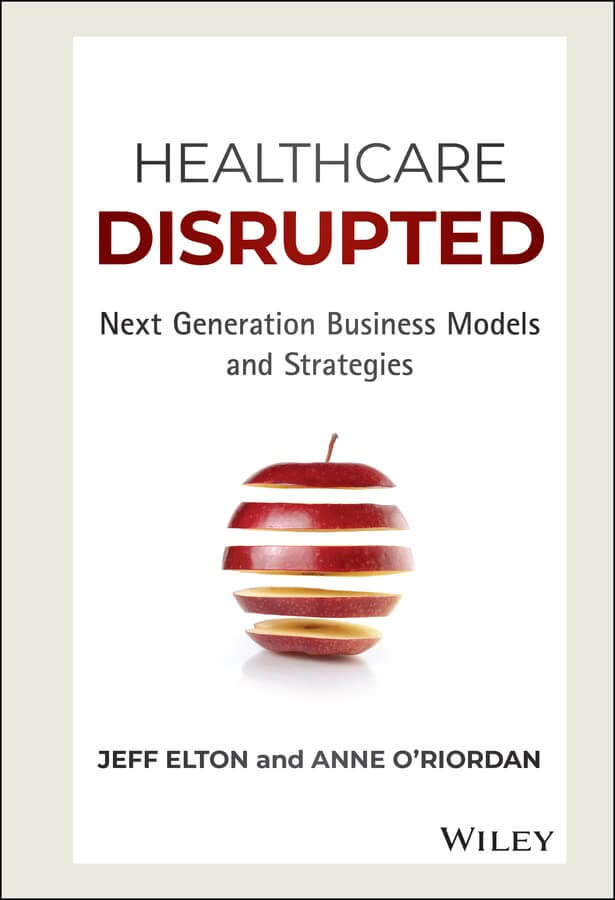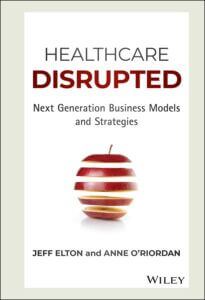 Buy this book here. 
Review:
This book is a detailed look at the forces that bring change in the healthcare industry. It guides new business and operating models in response to such changes. An essential overview is available to explain how healthcare trends worldwide are challenging the business model's strategies. It examines why industry leaders must evolve to align with dynamic standards and new entrants.
Key Points:
It encourages executives from various sectors to take a moment to evaluate their surroundings as circumstances transform. It includes those in the medical device, pharmaceuticals,  diagnostics, health services, and digital technology industries.
Furthermore, it exemplifies how current data from electronic medical records or digital media is integrated with technology and advanced analytics to fundamentally alter how and where healthcare is offered, linking population health and extending the responsibilities for both.
It also aids in understanding how healthcare delivery facilities can considerably raise patient expectations and the value the healthcare system adds to society.
Book #8: 10 Costly Medicare Mistakes You Can't Afford to Make
Author: Danielle Kunkle Roberts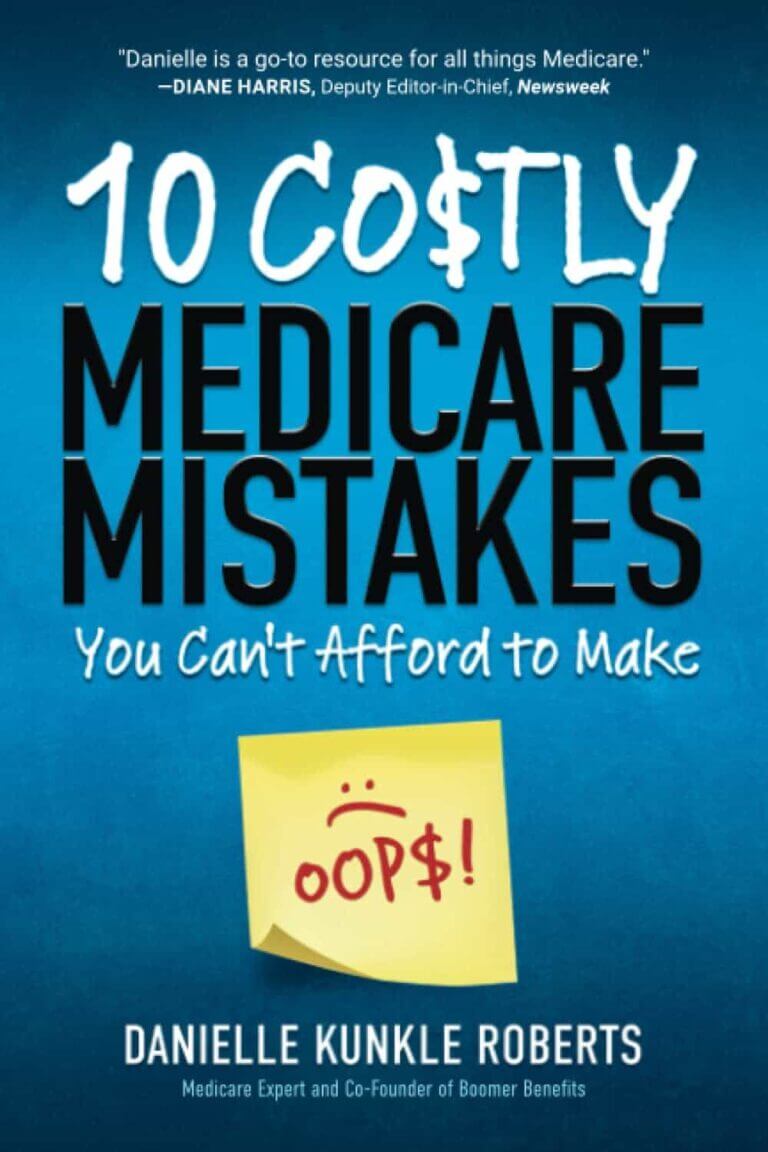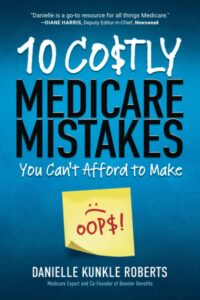 Buy this book here.
Review:
In this book, Medicare expert Danielle K. Roberts reveals the most frequent errors new Medicare enrollees unknowingly commit. She explains how to avoid them skillfully. For the past 15 years, Danielle has assisted hundreds of Medicare beneficiaries in learning how to navigate their enrollment in Medicare as a co-founder and Medicare specialist at Boomer Benefits. Suppose you wish to successfully transfer from group health insurance coverage to Medicare as your primary coverage and are retiring. You can avoid unexpected (and frequently unjustified) late enrollment fines by following the instructions in this book, which will outline what to do.
Key Points:
This book is helpful for individuals approaching the age of 65 and becoming eligible for Medicare. They want to learn the fundamentals and are concerned about making mistakes that could result in penalties or insufficient healthcare coverage.
After reading this book, you will understand Medicare hazards and how to avoid them correctly. You'll be prepared to decide on important Medicare issues. Moreover, you would know the severe consequences and how to avoid them.
This book meticulously outlines what choices you can make regarding adjustments to your plans during the various election times and what those election periods won't deliver you in contrast to what you would anticipate.
Book #9: Fundamentals of Health Insurance, Part A
Author: Health Insurance Assn. Of America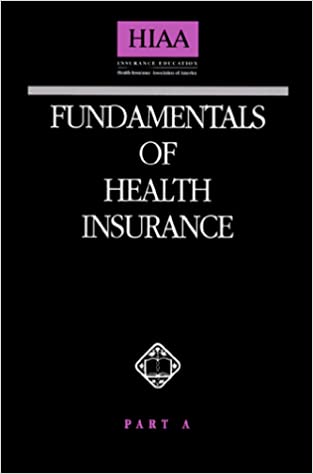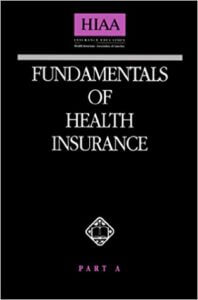 Buy this book here.
Review:
It is an excellent tool for people starting in the health insurance industry and people in related professions (including business, medicine, and healthcare) who need a fundamental understanding of how health insurance functions.
Key Points:
Following Fundamentals of Health Insurance, Part A, there are seven further HIAA books on managed care, long-term care, health insurance fraud, and supplemental health insurance.
Professionals working in the same field will find this an excellent resource.
This book covers the technical and sociological facets of the topic and introduces the reader to the fundamental ideas underpinning group and individual health insurance.
Book #10: Living Abled and Healthy
Author: Christopher R Brigham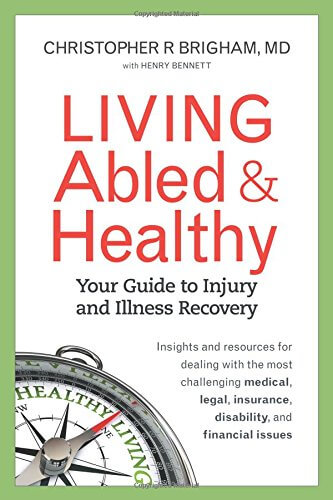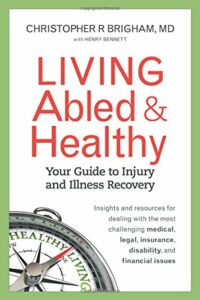 Buy this book here.
Review:
The advice provided in this health insurance book helps readers navigate life's most trying circumstances, such as when a loved one is ill or hurt and trying to recover fully. It gives solutions to complex legal, insurance, disability, and financial problems and insights, information, and resources. Navigating the legal and medical systems might not be simple, and the solutions might not be obvious. However, this book provides the necessary information and resources combined with online tools.
Key Points:
The author has clearly explained the entire concept of healthcare education in layman's terms. The essential portions cover information on insurance and alternative healthcare providers for accidents at work and in automobiles.
It's important to recognize the incentives that are either insufficient or damaged. It is because they can cause disastrous and downward-sloping effects on the workforce.
The book offers information and tools for tackling critical medical, legal, insurance, disability, and financial challenges in an accessible presentation. One must address all the practical issues for someone ill and will return to work after such a trying time.
Recommended Books
We hope this EDUCBA guide on the top 10 health insurance books was useful to you. For further information, EDUCBA recommends these articles,