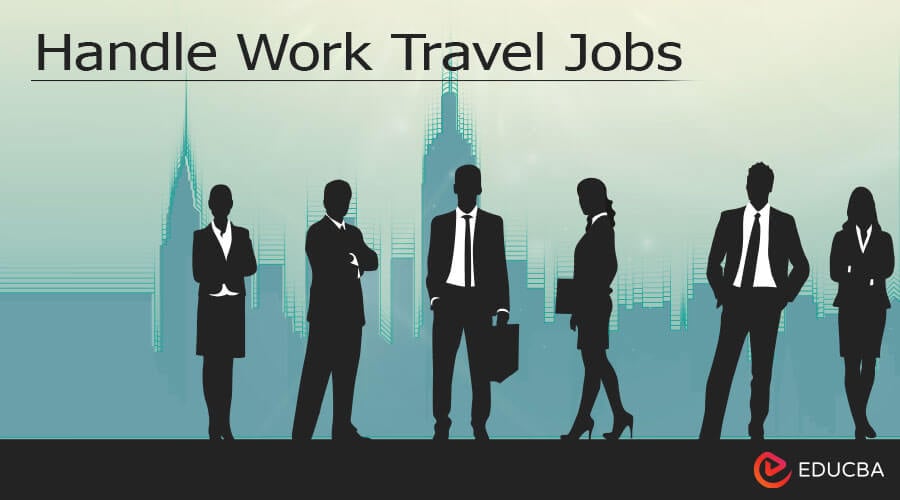 Introduction to Handle Work Travel Jobs
Work travel jobs might sound like an adventurous and fulfilled experience, but those, who have been working on jobs that require constant traveling for business purposes understand the reality of this situation. For a random guy sitting in a cubicle at his office, the idea of traveling to places for work at the expense of the company might be a venture that they look forward to, unaware of the complications that one faces while on these frequent business trips.
It is the personal life that ends up bearing the burns of hectic work travel jobs schedules of a working person. The idea of living like a hippie isn't really that attractive, especially when you have to compromise with the time that you spend with your family and friends. Work travel jobs can also end up draining out all your energy since one needs to attend conferences and meetings soon after a tiring journey.
10 Best Ways to Handle Work Travel Jobs Like a Pro
Here are some tips to help you deal better with your challenging work travel jobs schedule:
1. Concentrate on the pros
If we are to believe psychologists, human beings tend to make a situation worse than it actually is by thinking of it in a negative manner. When you're full of thoughts like it is going to be a boring business tour, the chances are that you miss out on the perks that your trip has to offer. Next time, when you are out on work travel jobs or a business trip, try to make the most out of it by looking forward to exploring the new city. You can always enjoy looking at new places and visiting some famous restaurants in the place. Of course, you will miss out on some amazing family time, but you can make up for that by picking up some presents for your loved ones from this new city you are in. Once your meeting or conference is over, grab some sleep and then tread out to explore the place. It will automatically drive away all your worries for the day. So, instead of concentrating on your weariness and hectic schedule, focus on the pros of getting to see a new place.
2. Make a list of things to do
When you plan your business trip or work travel jobs, make sure you have a well-prepared agenda of things that need to be done and the goals that you need to accomplish on this particular trip. It is always better to have your schedule sorted and prepared for your journey so that you know how your time is going to be spent while you are on this trip. It also prevents you from forgetting an important meeting or get together with your clients since you won't possibly have someone to remind you of these things in a foreign city. You need not have a very tight schedule if you don't have many things to do. You can take short breaks in between meetings, rest for a while and then move on to do another work. Divide your time properly and once you have accomplished the tasks as per the agenda, you will be able to enjoy roaming around the city freely, without the burden of work taking its toll on you.
3. Try to adopt healthy food habits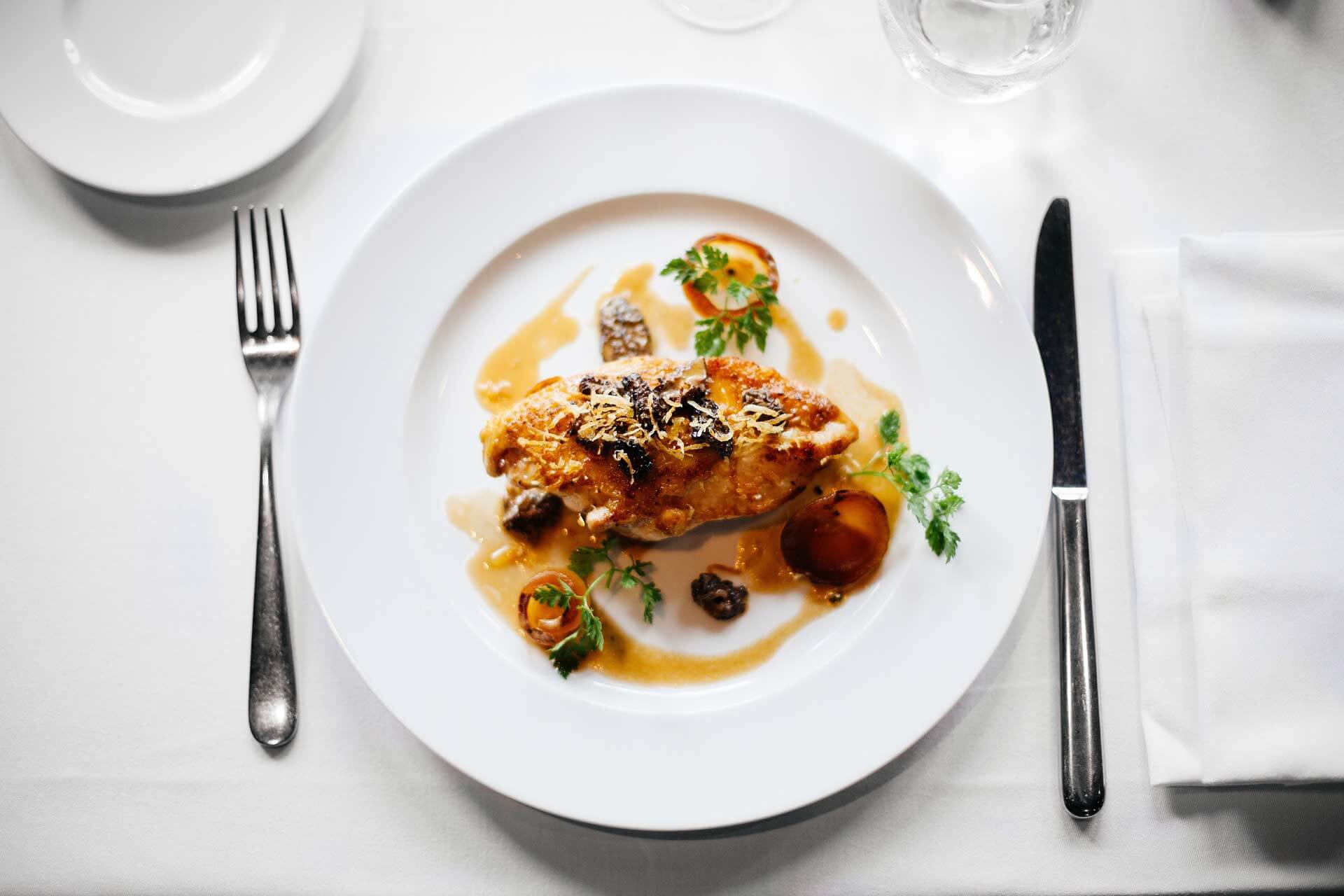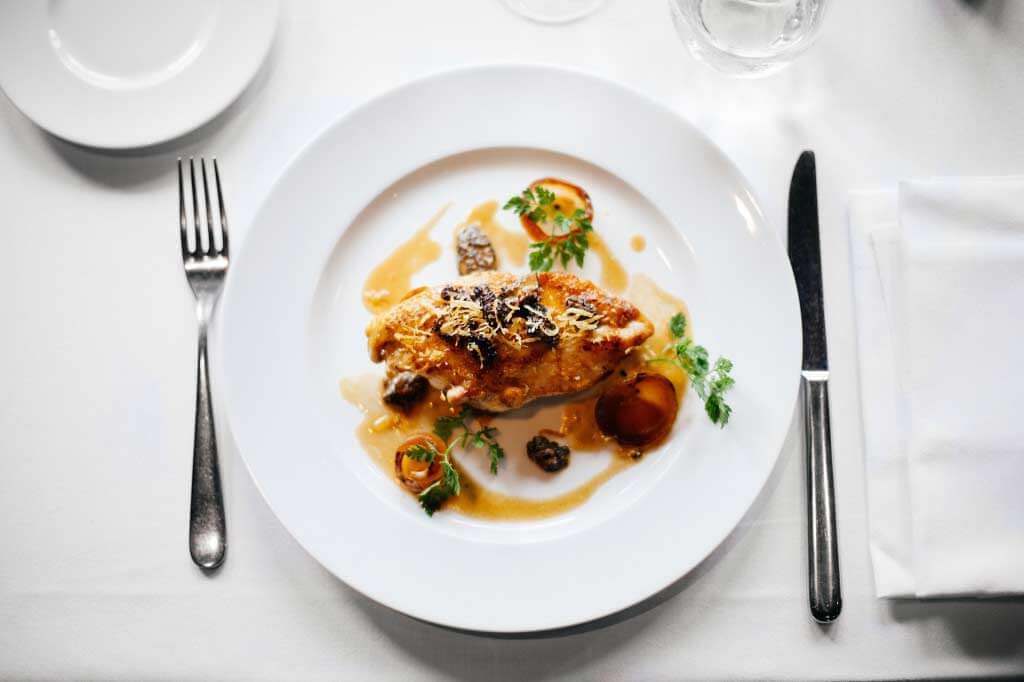 It might seem to have no effect on your work travel jobs schedule but eating right can save you from the trouble of having a bad stomach on a work travel job. When on a tour, people usually tend to opt for fast food; after all, there is no point to spend your money on salad when you are eating in a restaurant or hotel. But this lavish dining can cost you your health at times too. Thus, to keep things on the safer side, it is better not to risk eating snacks for dinner and lunches. Have a filling meal and try to keep yourself hydrated throughout the journey and also during your stay in a foreign city. It will keep you rejuvenated and also drive away from the weariness you feel post a journey. Always carry a bottle of water with you and take a sip from time to time.
4. Make it a point to finish all the pending work
It is very important to work according to prescribed deadlines, but some people end up piling up a good lot of tasks by postponing them until the very last moment. If you are to go on a business trip with the burden of already pending tasks on your head, chances are that you might not be able to work properly when the pressure starts to build up. Thus, it is better to start by finishing the pending tasks one by one before leaving. If you carry your pending work along with you on your business trip too, the chances are that you won't be able to make the most of the trip, and you will end up overworking, which is not a welcoming feeling. What's the point of traveling to a new place and wasting your stay there simply in a hotel room, in front of your laptop? Thus, try to keep the work pressure minimum when traveling to a new city for business purposes.
5. Work systematically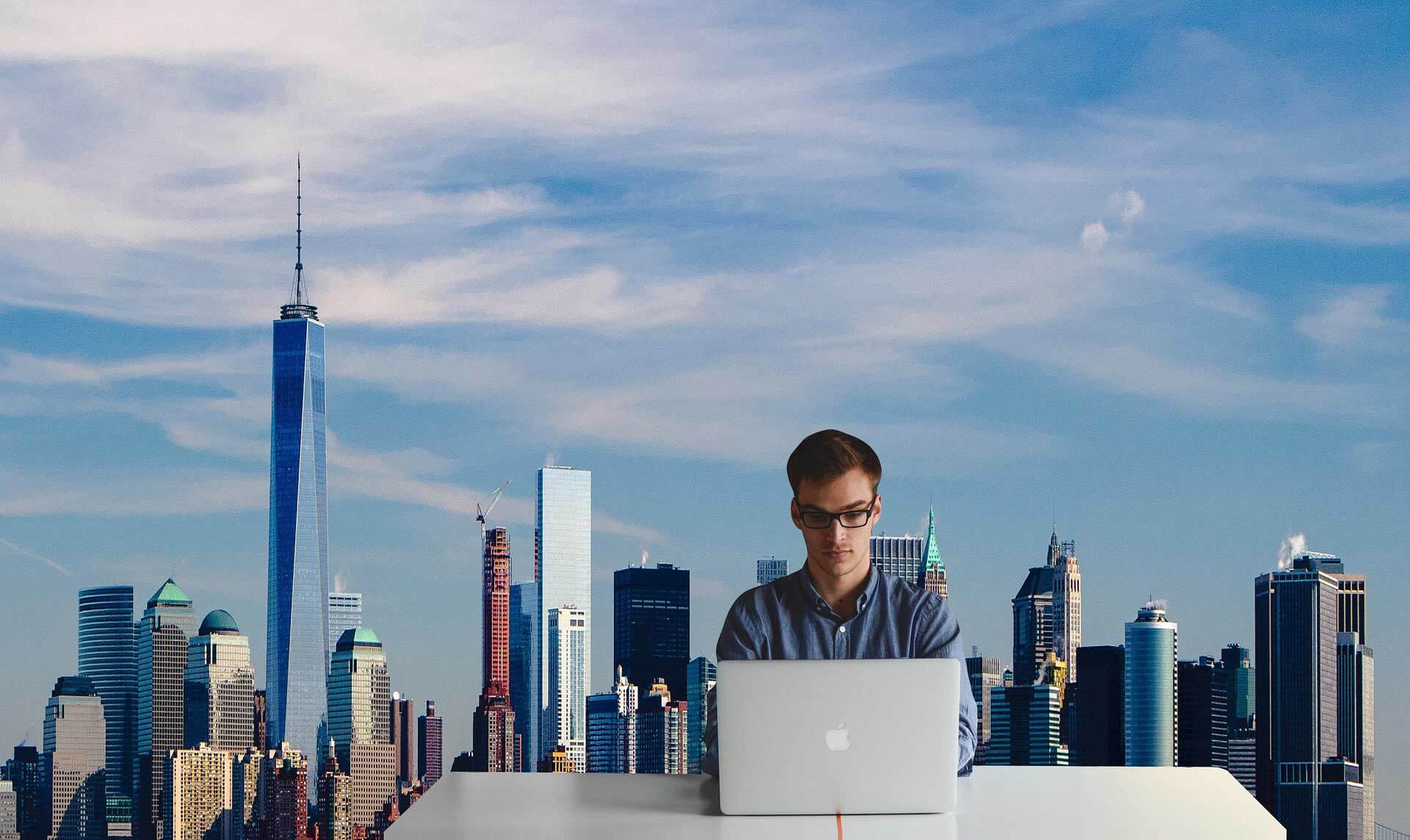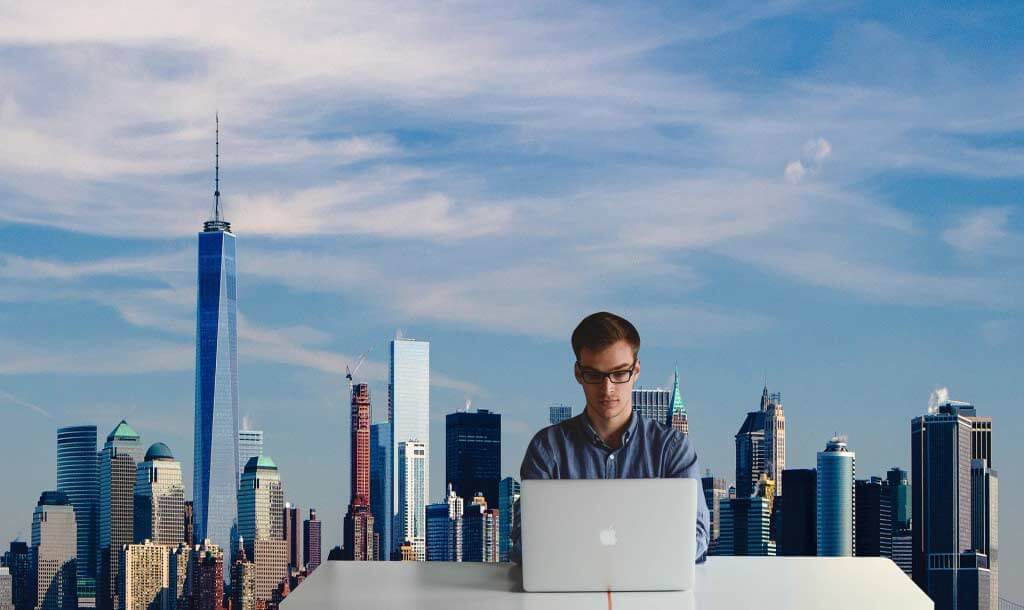 You need to remember that the major goal behind you traveling to a new place is your business. Everything else comes after that. When on a business trip, try to be as disciplined and systematic as you can be. Keep fixed timings for chores like lunch and dinner and don't ever skip them for the sake of meetings or conferences because an empty stomach won't let you concentrate on work anyway. Also, ensure that these chores are timed in such a way that they do not collide with the timings of your meetings. This will prevent you from getting late for important tasks or meetings. Thus, make a rough sketch of how and where your time will be invested when you are on the trip in order to make every moment count. You wouldn't like missing out on important meetings due to your indiscipline schedule so pay heed to this piece of advice.
6. Work comes first
While some people hate the idea of roaming around in the city when on a trip, others end up spending their maximum time on sightseeing and shopping in a new city. Neither of the two is acceptable and the second one is obviously more distressing. A business trip needs to be spent on a professional business trip and not like a holiday. No matter how much in love you are with the idea of shopping, you just need to give more priority to your work and less to sightseeing and shopping. You need not to keep it on your list of priorities because eating right, exercising and taking proper rest are the only things that should matter to you after your work when you are on a business trip. If you still manage to find time after these four major tasks, then you may exercise your freedom to roam around in a foreign city.
7. Do not plan meetings with acquaintances on business trips
Now, it seems like a very lucrative idea to manage some time out on your business trip to meet the long-lost aunt or your childhood best friend because coincidentally they live in the same city that you are working traveling to. This is an example of sheer unprofessional behavior that might be exhibiting to your fellow workers. If you do find some spare time on your business trip, try and invest it in something for your own fun. You need not always be the good boy and meet old acquaintances whom you have not even talked to in years. You can spend that time exploring the city or maybe eating at a popular food joint at this new place instead of spending it with some relative who probably won't be particularly excited about meeting you after ages.
8. Make up for the time you spend away from family
In case you are going to be spending a week away from your family and loved ones, you should plan a way to make up for that one week that you are going to spend away from them. Of course, there will be moments of fun that you might miss out on in a week's time but it would be much better for you to take a day or two off from work before you leave for your business trip and go on an outing with your family or maybe just spend some quality time at home itself. Giving them all your time for a day or two might not make up for an entire week but it will definitely make you feel less guilty. Home is, undoubtedly, the best place to be but work cannot be ignored either. You can only try to cover up the losses that your business trips might cause to your personal life by reducing the time you spend away from your loved ones. If it is not possible for you to take a leave, plan a gala weekend supper with all the family members gathering together. There is always a way out.
9. Everything you pack counts!
One of the common mistakes committed by people (especially women) when going on business trips are loads of baggage that they carry with them. Women have this habit of carrying a number of clothes and as many shoes to go with those outfits when traveling to someplace. Although men don't carry as many clothes, they make up the extra baggage by carrying the pending work from their office on business trips too. To work travel programs on a business trip like a pro, you should shed off all the extra baggage and stick to only the essentials. Try to carry trousers or skirts that can be matched with more than one top. Carry just one pair of formal shoes and just one pair of footwear for casual evenings. You need not carry extra stuff like your entire makeup kit or an entire box of accessories for business trips. Keep it light and simple when traveling for business purposes since all the extra baggage ends up making you take extra time for getting ready. Also, do not carry a lot of precious items with you on such trips for safety purposes. Plastic money is always a better option.
10. Backups are lifesavers
Backup plans for everything in life are very important, especially when it comes to business-related tasks. What happens the next moment is very unpredictable, and you surely do not want to ruin an entire business trip due to a single presentation went missing or an important set of files getting corrupted in your laptop. For all important files and presentations, create a backup – either in a pen drive or on the storage apps like Google Drive or DropBox. It enables you to access your files from anywhere at any time. With a backup prepared, you would not have to ruin an entire business trip even if your laptop crashes. Likewise, it is important to have tech backups as well like an extra charging cord for your laptop or a power bank for your cell phone. They indeed are lifesavers, especially when you are in a foreign place.
Of course, one does miss out on a lot of things due to regular business trips and demanding jobs, but a well-balanced individual knows how to make the most of their life without compromising with their work for it and vice versa. It can seem very challenging and demand in the beginning, but with time, it becomes a regular schedule. You cannot afford to ignore your personal life completely due to these uninvited business trips, and hence, it is better to find a way to maintain a balance between the two. After all, life is all about finding a balance between things that are important to you and the things that demand importance. These work travel programs and tips will prove to be helpful for people, who are still struggling to find a balance between their work and their personal life.
Recommended Articles
This is a guide to Handle Work Travel Jobs. Here we discuss the introduction and 10 best ways to handle work travel jobs like a pro. These are the following external link related to work travel jobs.