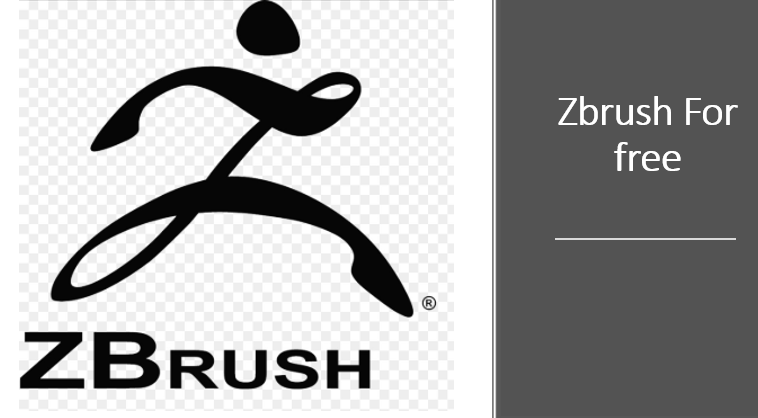 What is Zbrush?
Zbrush is an industry-leading tool for digital artists for sculpting and texture painting. It has an environment resembling a sculpture studio, and the mesh gives you the feel of working with 'digital clay'.
Zbrush has a steep learning curve, which can take years to master, but is the most capable software in the domain of digital sculpting, offering tools for artists to create lifelike characters and environments.
System Requirements
To use Zbrush for free, you need a graphics card that supports OpenGL 3.3 or higher, Intel Core2Duo CPU or AMD equivalent, 4 GB of RAM, 8GB of Hard Disk Space, Mouse/Wacom compatible tablet, and a monitor with the minimum resolution of 1280×1024 with 32-bit color.
Where is Zbrush used?
It has a proven track record in film, and visual effects and AAA video game production pipelines the world over for a bit more than a decade now.  Movies, where Zbrush has been used for visual effects include blockbusters such as The Lord of the Rings series, Marvel's Avengers series, the Incredible Hulk, Ironman, Captain America, Avatar, The Chronicles of Narnia series, Pirates of the Caribbean, and more, for visual effects, and in animated movies like Rango, Wreck-It Ralph, Despicable Me, Tangled and many more.
The support for the high poly count and a large set of tools to enable the creation of detailed characters in a manageable timeframe allowed the vast and diverse worlds of Middle Earth, Pandora, and Narnia to come alive with creatures you would find only in your imagination, in acute detail.
Practically every AAA video game worth mentioning has been created with the help of Zbrush, including but not limited to God of War, Paragon, Ghost Recon Wildlands, Fallout 4, Mass Effect Andromeda, Dragon Age, and many more. Zbrush has enabled these and many more games to achieve a level of photorealism in their visuals comparable to the cinema and enabling more story-based games to be created.
On television, the most famous and illustrious showcase for the use of Zbrush is in Game of Thrones, the HBO show based on A Song of Ice and Fire saga by George R.R. Martin.
Learning Zbrush
Online
There are many resources available online for learning Zbrush, starting with the master classes offered via Zbrush Central or those from online learning websites like the Gnomon Workshop, Pluralsight, Lynda.com, etc., to get you up and running. The Gnomon Workshop is a dedicated website for animation, games, and visual effects tutorials for professionals of all levels in these industries. You can also just search for videos on YouTube if you need help with a particular tool or want to see a demo of what it would do. However, to fully grasp the underlying idea of using Zbrush, it is best to have a foundation in fine arts.
Regular courses
Zbrush is not taught in detail as part of any professional course in India, but if you go for any course for animation, visual effects, or video game development in the United States, Canada, the United Kingdom, Europe, South East Asia, or Australia, you should be able to find great guidance and to mentor to become a professional digital sculptor.
Pricing
If you have any familiarity with this software, you would have seen its price rise over the years as Pixologic added more and more tools. If you are new, the single-user commercial license costs $895, and the volume license is at $895 per seat. You can also get a floating license, for which you need to raise a query on the floating license page on Pixologic's website.
Is Zbrush For Free?
However, if you want to know Is Zbrush for free or either you have a question like "Is Zbrush free for a trial version?" for example, if you have a need for a small project but do not want to commit to buying the software's regular commercial version without knowing if it would be a good fit for you, you can avail a 30-day trial of the software, available on the Zbrush 2018 page of the Pixologic website.
Educational and Academic license
Students and faculty can contact Pixologic's participating retailers for education and academic license, which allows them to use it for strictly non-commercial purposes. But if you have a commercial project, and yet the price is too much for your budget, you can look at some of the alternatives for the same.
Alternatives to Zbrush
Below are the alternatives:
Blender 3d
Blender 3D is free and open-source software developed and maintained by The Blender Foundation, originating in the Netherlands. It has a well-developed sculpting interface, which can be good enough for small to medium level projects, depending on your needs. It was recently used in the making of the movie 'The Amazing Spiderman' at Marvel Studios. If the user interface of the current version of Blender 3d is not quite to your liking, you can go for For artists, an optimized version of Blender 3d, with a cleaner interface and friendlier keyboard bindings.
Sculptris
Sculptris is a voxel-based sculpting software by Pixologic, the maker of Zbrush. It started as a hobby project by one of their developers and impressed everyone with its capabilities, leading to being released and maintained by the company.
SculptGL
A WebGL-based online 3D sculpting tool has all the basic tools you would need to start sculpting and with easy-to-learn, intuitive keyboard bindings, especially if you have been a Maya user. The best part is the support and export facility for the most widespread 3d sculpting file formats like OBJ.
3D Coat
This software began as a toolset for a game development company and offers a voxel-based sculpting workflow and great tools to build topology while costing roughly half of Zbrush. Although not free, it is still a very well-priced offering.
Autodesk Mudbox
Mudbox is a 3d sculpting software offered by Autodesk and is considered the industry rival of Zbrush. It is available as a subscription for $10 per month or for $495 for a perpetual license; it is one of the most value-for-money offerings available for sculpting artists. Intuitive and easy-to-learn controls and the full suite of customization for the tools allow you to achieve an efficient workflow in your sculpting.
Recommended Articles
This has been a guide that to know Zbrush For Free or if you have any questions like Is Zbrush for free for a trial version. So here we have discussed the basic concepts about the Zbrush free version and the Characteristics of the Zbrush.  You may also look at the following articles: