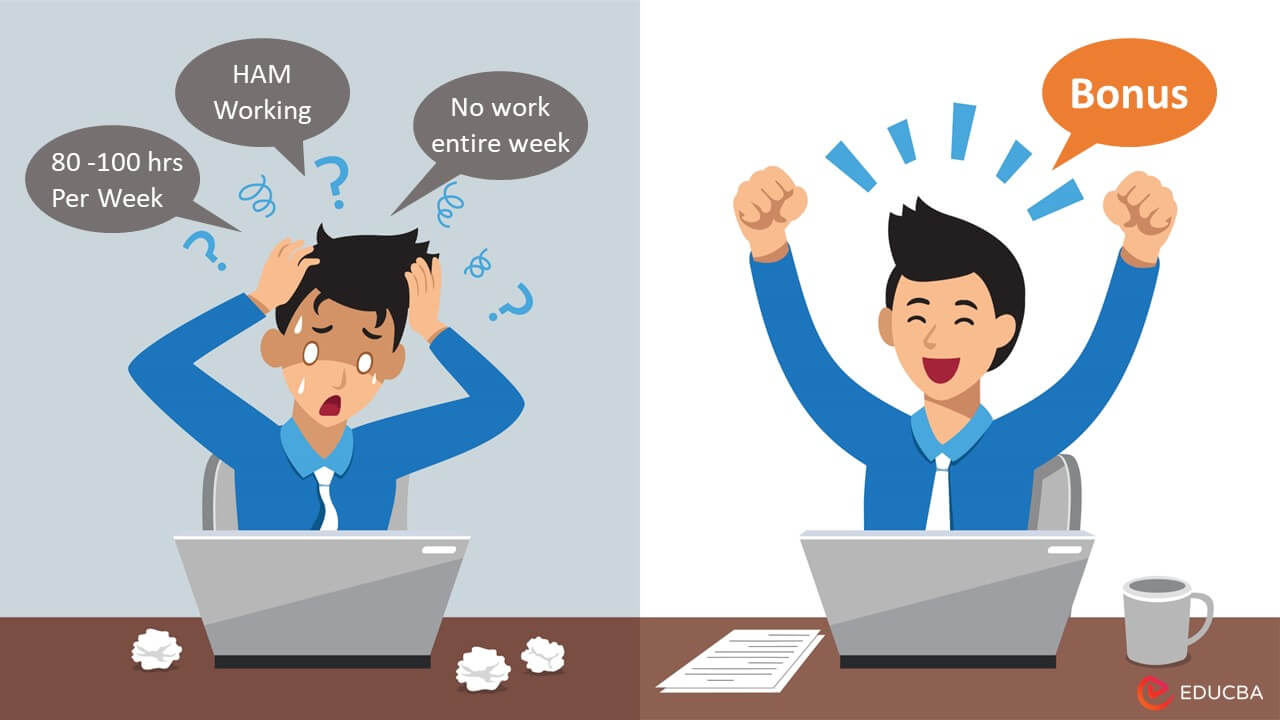 Introduction of Investment Banking Culture
Long working hours, layoffs, and a hostile work atmosphere are part of an investment banking culture. The work is rewarding, but the days are long and demanding. The top investment banks have been under fire for high stress and exhaustion reports. The investment banking industry has been active throughout the pandemic, resulting in fatigue.
Table of Contents
Investment bankers- Activities
Investment Banking Culture- Working Hours
Investment Banking Culture- Tasks of an Analyst 
Investment Banking Culture- Cause of Problems
Conclusion
FAQs
Recommended Articles
    Key Takeaways
An investment banker engages in several activities, such as equity research, sales and trading, mergers and acquisitions, security underwriting, raising capital, and front-office vs. back-office operations.
An investment banker typically puts in 80 to 100 hours per week due to unpredictable workflow and non-divisible tasks.
The causes for cultural problems in the industry include internal factors like board oversight and external factors like structure, growing size, and scope.
Investment banking must minimize cultural problems and cultivate the right culture, including hiring the right people, establishing appropriate remuneration structures, and guaranteeing staff retention.
Investment bankers- Activities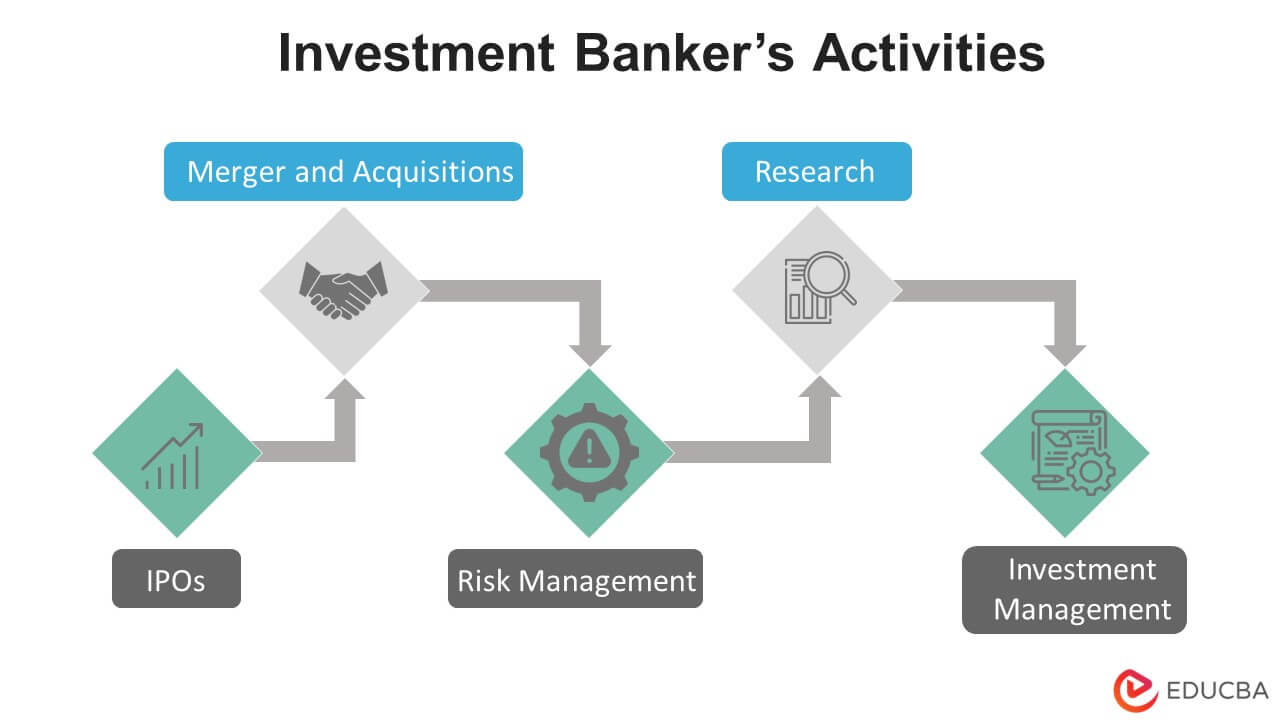 Investment bankers are involved in different activities like:-
1. Raising Capital & Security Underwriting
Investment banks are intermediaries between companies that want to issue new securities and the buying public.
Investment bankers mark the price at which they sell the shares to make profits. The underwriting spread is the distinction between the purchase and markup prices.
The investment banker may occasionally act like a facilitator, marketing the offer without taking on any underwriting risk. The investment bankers in this situation might sell a portion of the securities and then be compensated on a commission basis for the quantity they sell.
2. Mergers & Acquisitions
Investment banks can help buyers and sellers by providing critical advice. From business valuation, negotiation, and transaction structuring to procedure and implementation.
Investment bankers frequently serve as advisors during the M&A process, especially when determining a fair sale price.
Long-lasting negotiations can be part of mergers and acquisitions, with investment bankers weighing multiple bids and counteroffers on both sides of the table. Therefore, one needs to possess excellent social skills to succeed in the field.
3. Sales & Trading and Equity Research
Investment banks facilitate securities trading by matching up compatible buyers and sellers. Sometimes they even trade in securities from their own accounts.
Based on a company's rating, research reports indicate whether to buy, sell, or hold a stock. Research is conducted by analyzing and contrasting multiple company and performance reports. Investment banks provide clients access to these reports, enabling investors to make money through trading and sales.
Furthermore, some businesses choose not to go public. Clients that choose to raise cash through private placements over the stock or bond markets can also get assistance from investment bankers.
4. Front office v/s back office
Functions like M&A Advisory are "front office" work. The "back office" work would include risk management, risk control, corporate treasury, compliance, corporate strategy, operations, and technology.
Investment bankers also assist businesses and other organizations in raising capital for development and advancement. They play a crucial part in the initial public offerings (IPO) of emerging businesses ready to go public.
Investment bankers help their clients raise money and offer financial advice to businesses and occasionally to governments.
Learn more about the roles of Investment Bankers here
Investment Banking Culture- Working Hours
Working hours of analyst per week
An Investment banker usually works for 80 – 100 hours per week. It is not uncommon that analysts work till 4 am at peak times. So you may come across an analyst bragging about going home only to change clothes.
Working hours per day by an investment banker usually does not have any ground rule. At times their entire day is spent in a coffee shop or browsing the internet. They sometimes have no time even to eat lunch.
Team meetings and replying to emails from clients, senior bankers, or coworkers typically fill the mornings. The morning hours are generally uneventful and unhurried from when an investment banker arrives at the office at around 9 am until they take their lunch break.
 The afternoon is the busiest time of day for investment bankers. During their 30- to 1-hour lunch break, investment bankers typically chat with peers from the same department. Investment bankers are entrusted with analyzing paperwork after lunch and revising financial statements to produce reports that senior bankers will give to customers. These tasks are time-consuming and frequently cause the bankers working on the deal a lot of stress.
To avoid errors in the reports, investment bankers must typically double- and triple-check their work. Errors are expensive and time-consuming to fix, and they risk having a client back out of the agreement, so businesses cannot afford to make them.
After concluding their revisions around 7–9 pm, investment bankers are frequently observed eating dinner in the office. They collaborate closely with colleagues from different departments after dinner to create presentations utilizing IT tools to prepare for meetings the next day.
First-year investment bankers frequently leave the office between 11 pm and 1 am and prepare to resume work later that morning.
Work can come at unexpected times – it can take Friday, Saturday, and Sunday nights.
Therefore, weekend work is a common occurrence for investment bankers. It could be catch-up work that only takes a few hours to complete, or it could take up the entire weekend.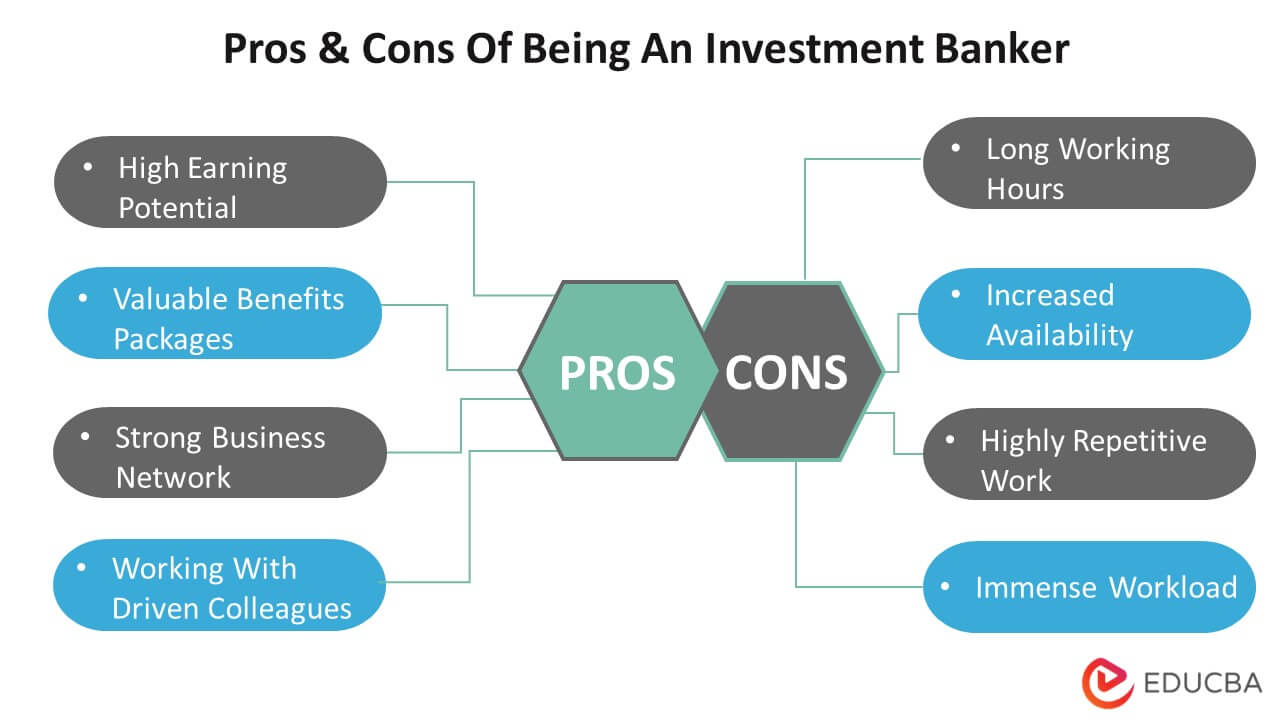 Do an analyst's working hours improve with time and experience in the same field? If not, why can't the analyst hire new employees?
The answer to this question is NO 🙁
Investment Banking Culture – Tasks of an Analyst
Within Investment Banking, an analyst is primarily involved in two types of work.
Non-divisible work – Non-divisible work means even if you add more employees to complete the task, the work will not get over fast as the work cannot be divided. Let's understand this using an example. An analyst will be required to prepare the financial model in excel. This financial model cannot be broken down into pieces that can be allocated to the different employees. The entire model has to be prepared by a single individual. Once the financial model is ready, the review of this model can be done by a different person.
Unpredictable workflow – Clients' demands are unpredictable at times, and the workflow comes at extreme peaks. You may receive a call for advice on a large M&A transaction at any point or time of the day. These transactions must conclude as fast as possible. There is always a possibility that the information might get leaked to the press, or the parties may lose time advantage.
Investment bankers come with a high cost to the company. Stretching their resources is less expensive than recruiting more people who would spend most of their time idle.
Investment banking Culture – Cause of Problems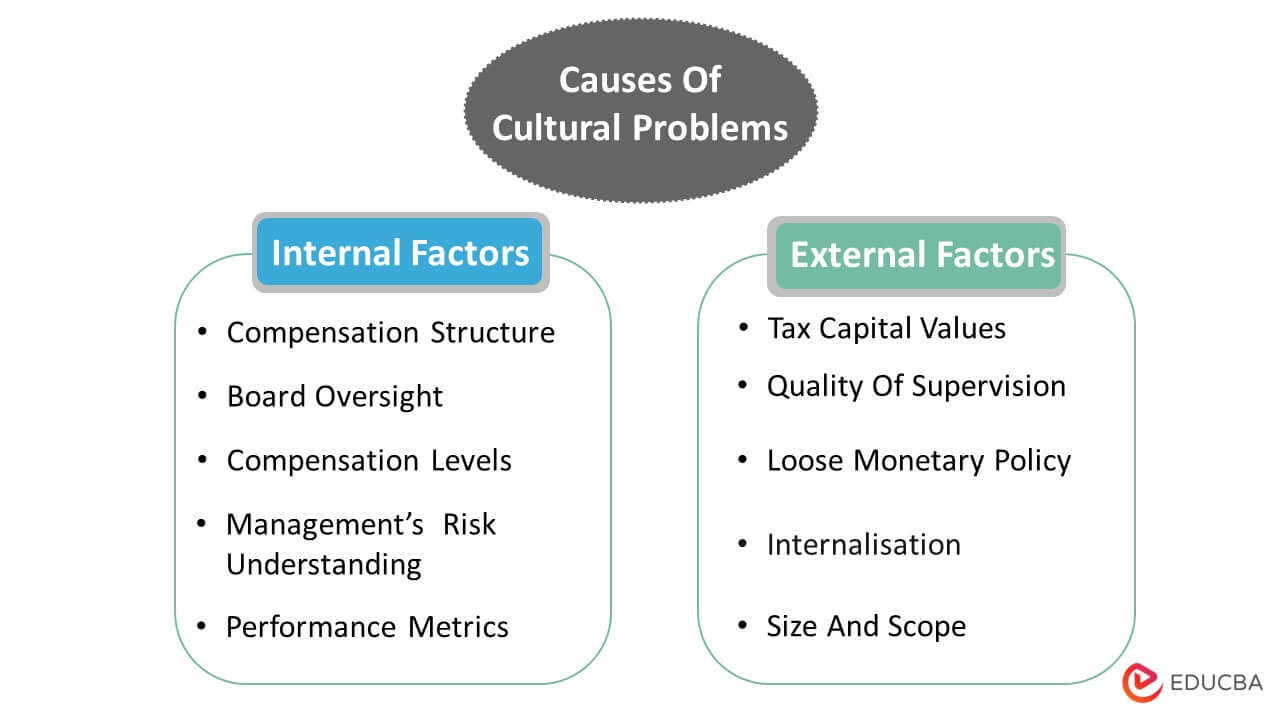 Investment Banking's corporate culture is often accused of being toxic. Many people have brought up the industry-wide cultural issues in investment banking since the financial crisis. These causes include internal factors like board oversight, awareness of their balance sheets, staff incentives, and external factors like structure, growing size and scope of banks, regulation, and supervisory.
Furthermore, 62% of senior investment bankers think poor or ineffective upward communication of issues to management is a profound cultural issue. Senior bankers stated that despite providing decent policies and procedures for staff to voice issues, their juniors are usually hesitant to speak out.
However, fostering the 'right' culture has the potential to do more than simply solve the problem. Organizations with the right culture might have a competitive edge challenging for competitors to imitate.
The Investment Banks must provide the following.
Hire the right people
Hiring the right people is a crucial factor when it comes to improving the investment banking culture.
Motivation is one of the most important factors required in a person to succeed. Investment banks hire people who are motivated to become wealthy.
Investment banking provides an opportunity for people to grow and maximize their potential, be it earning or career progression, which is reasonable; investment banks require people with that mentality. The problem comes during the assessment where only one side of the coin is assessed, i.e., how well an employee is performing, and fails to look at the second side of the coin, i.e., whether the employee is staying in line with where you want in terms of risk. This creates the framework of a toxic culture.
Some people are solely focused on risk management, while some are not. You need to find a balance between the two. Only judging the employee's performance is not the right way to judge a person.
One must select the correct type of person to create the right culture. A crucial instrument for starting the process of cultural change is leadership training for senior personnel. Before assuming a leadership position, one needs to be taught the appropriate leadership behaviors and skills. According to a Deloitte analysis, there may be a 35.5% or more difference in value between companies with strong leadership and those with weaker leadership. The premium for effective leadership is significantly higher for financial services organizations, which may increase the overall disparity to more than 37%.
Unsurprisingly, in an industry where salary is a primary motivator, senior bankers in a survey identified employee assessment metrics as the top lever for cultural change. Senior bankers believed that two aspects were crucial for enhancing culture. Performance measurements should, first and foremost, balance risk and reward. Second, in addition to performance, assessing an employee's behavior is crucial.
Banks are increasingly evaluating staff based not only on their work but also on how they approach it.
Toxic culture is created by solely having bad hiring policies and filling the company with risk-hungry, short-term thinkers.
Right Compensation arrangements
Compensation arrangements are one of the important causes of the toxic culture in investment banking. One of the most challenging issues is maintaining motivation when compensation stagnates or declines.
Incentives and bonuses are structured so that maximizing your ascendancy can be a highly lucrative business.
Investment banking does not look at people with a 40-year career and aspiration to get to the top but at people who want to make a significant impact and move that impact up.
Ensuring Employee retention
Nowadays, people don't stay in one organization. They work hard in one organization for two to three years, enjoy a high bonus, and then move to the next organization.
To counteract this, investment banks must look at personnel policies at every level – recruitment, promotion, and compensation.
Conclusion
Investment bankers have reservations about the industry's capacity to manage key facets of culture successfully. Furthermore, culture is nebulous, making it challenging to predict precisely what levers will alter it. The investment banking sector is being pushed to change deeply ingrained organizational processes and attitudes in a substantial cultural way. There are unprecedented expectations about the scope and speed of cultural transformation in the sector. However, with the right people and policies in place, cultural change might be feasible in the future.
FAQs
1. How Do You Get Into Investment Banking?
Answer: Prerequisites include financial modeling, corporate valuation, Accounting, and Excel skills. As educational backgrounds, a business degree and an MBA can be beneficial. Additionally, there are many other abilities that aren't always related to a degree. Persuasive and persistent are two qualities that investment bankers possess. They have the interpersonal abilities to create a network and the bargaining ability to close transactions.
2. How Much Money Do Investment Bankers Make?
Answer: The base salary for an analyst can range from $85k – $100k, and the total remuneration is $125k – $200k. Accomplished investment bankers in their mid-career can earn anywhere from $300k – $1M.
3. What are the necessary skills that an investment bank looks for in a candidate?
Answer: One's work in the investment banking sector will involve assisting clients in resolving some of their most pressing strategic and financial problems. Businesses seek candidates who will succeed in a fast-paced setting where the ability to multitask and manage time is crucial.
Most importantly, one should be able to think analytically and feel at ease working with numbers; hence excel, and accounting are important skills. One must also possess strong interpersonal and communication skills to collaborate effectively with clients and team members.
Recommended Articles
Here are some articles that will help you get more details about the Investment Banking Culture, so just go through the link.