Updated October 18, 2023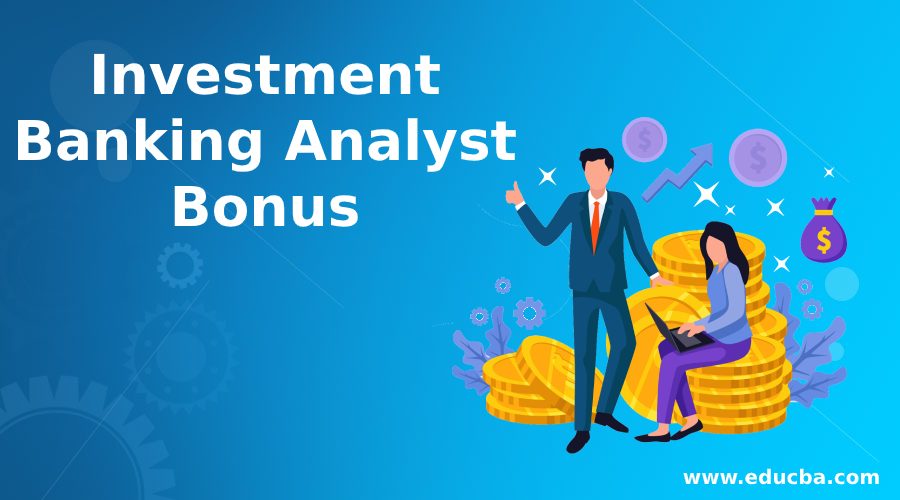 Investment Banking Analyst Bonus
Do you know which is the most talked-about aspect of an Investment Banking Analyst's Job?…yes, an Analyst's big fat salary with lucrative Bonus amounts. But do you know very few jobs offer such salaries? The below article discusses the investment banking salary and Investment Banking Analyst Bonus, factors that influence pay, and the figures.
How is an Investment Banking Analyst Bonus Calculated?
An analyst's compensation is structured as a salary plus a year-end bonus. Also, for new employees, it includes a signing bonus. The prize bonus is decided based on one's performance and the entire team's performance. That is, if everybody puts in their whole effort but is unsuccessful in closing the deals, it will affect the revenue. In such cases, employee bonuses will suffer.
The Basis or the Procedure Through which an Investment Banking Analyst Bonus is Calculated
1. Group heads are responsible for dividing their juniors into tiers. You will be filtered based on the reviews and feedback from those who have worked with you.
2. The higher management then decides the bonus amount to be allocated.
3. Also, for those who are in senior positions, the amounts differ based on the deals that became successful. Whoever you are, your contribution and performance at work are counted.
4. As per this, the MDs discuss the ranking of each Analyst internally.
Recommended Courses
There are a Few Drivers Who Can Be the Deciding Factors in the Process of a Bonus.
1. Turnover
This is a significant factor as without achieving higher turnover, the investment bank will not pay you a bonus. Though Finance is all about profit, it revolves around market conditions.
2. Performance
Analysts are awarded a bonus based on their 12 months' performance. So they are expected to be good at work throughout the year.
How Should One Be Prepared to Get an Appropriate Bonus?
1. The start and the end are the indicators
Your work for the entire year is important, but the performance at the beginning and the end of the month plays a vital role. So, as an analyst, you should be very careful regarding your performance.
2. Do your work smartly
It's okay if you make a mistake, but learn from it and never repeat it.
3. Attend all the meetings and do your work effectively
You should not be concerned with the bonus figure but focus on the work quality.
Why Low or no Bonus?
1. Banks may be changing their compensation as a percentage of Net Revenue Targets
Banks are providing compensation as a % of net revenue targets. In past years, banks had awarded 50% or more of net revenue to the employees, but now, to boost Return On Equity, banks have reduced these percentages to 40%.
2. Uncertainty over Government policies
Banks must be prepared accordingly with uncertainty regarding market movements and deal activities.
3. Adverse Economic health

An uncertain or weak economy and a market slowdown can be why banks may show the slightest interest in increasing employees' bonuses.
General Bonus figures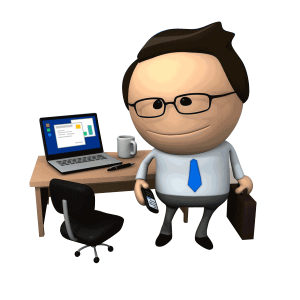 Investment Banking analysts in the first year generally receive $ 10k as a signing bonus with a base salary of $60K-$70K. The first-year Investment Banking Associate from an MBA program will receive a $30k signing bonus and $95-105k salary, depending on the bank. Along with the Bonus, you also get other perks for your dinner and other facilities for cases when you have to work at night.
Here you can have a look over the compensation figures:
Base Salary
BONUS
Total Compensation
Below Average
Average
Above Average
1st Year Analyst
$70 k
$30k-$40k
$45k-$60k
$50k-$80k
$100k-$150k
2ndt Year Analyst
$80K
$30k-$50k
$55k-$75k
$65k-$85k
$110k-$165k
3rd Year Analyst
$90k
$35k-$60k
$65k-$80k
$90k-$120k
$125k-$210k
Associate Pay
The figure below aggregates approximate Associate compensation figures for bulge bracket investment banks. The numbers shown represent averages over the past several years and bonuses across tiers.
| | Base Salary | Bonus Range | Total Compensation |
| --- | --- | --- | --- |
| 1st Year Associate | $110K-$125K | $60K-$135K | $170K-$260K |
| 2nd Year Associate | $120K-$135K | $80K-$160K | $200K-$295K |
| 3rd Year Associate | $130K-$160K | $90K-190K | $220K-$350K |
As a generalization, there has been a trend over the past several years whereby Associate bonuses have been shrinking while base salary has increased.
Senior bankers interact with clients daily and are related to sourcing and closing deals; hence, they control the money banks make. Thus, in the top-to-bottom hierarchical approach, Bonuses form a significant part of the compensation as it is directly related to the performance of the deal closing. These bankers work on the sell side of the deal; hence, the commission and colossal experience are the keys to big salaries.
Vice President (or Director) Pay

The basic salary range for a Vice President is somewhere around $170K-$200K. As per a VP's position holding and experience, it goes up. If we see the accurate salary with the bonus amount, it ranges from $240K-$750K.
Senior Vice President (or Executive Director) Pay
The senior Vice President's salary ranges from around $290K to $1.30 million.
Managing Director Pay
The public figure for the Managing Director's pay, including Bonus, ranges from $700K to $3 million. However, the managing directors who close the highly profitable transactions can make even more than this.
The figures shown are generalized figures. However Real figures may vary as per the geography, experience and organizational level.
Investment Banking Analyst Bonus, Infographic
Learn the juice of this article in just a single minute: Infographic of Investment Banking Analyst Bonus.
Recommended Articles
This has guided the Improved Ways To Estimate Investment Banking Analyst Bonus. These are the following external links related to investment banking, so go through the link.