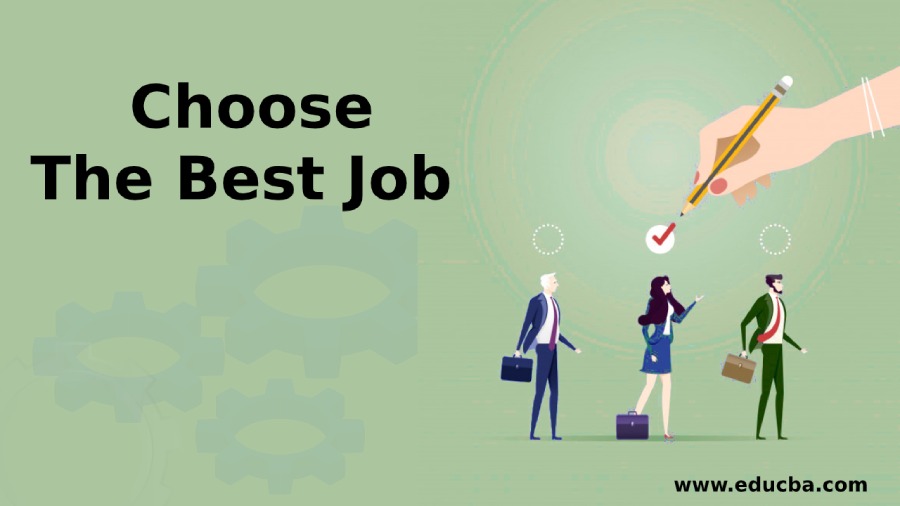 Introduction to Best Job References
Don't be like other job seekers, who simply neglect or do not put much thought into whom they should choose as a reference when their potential employees ask for the references. Most of the time, you must be busy in polishing your resume, making the best cover letters or doing research about the potential employer or getting prepared for the interview. In this whole process of looking for a perfect job, you neglect the most vital part of the process of job searching, and that is – asking people to be your references.
It has been found that the hiring managers of most the companies simply sift through the candidate's resume and often seek reviews from the list of good job references provided by you in your resume. References thus act as an imperative tool during the process of hiring. It has been found that the hiring managers often get in touch with the references in order to find out what all you as an employee can accomplish and your style of working is. This makes it all the more crucial for you to choose the right list of references to be put on your resume while seeking a job is; the job references.
References play a central role in the hiring process and cast good/ bad impression on your career path. In a survey conducted by CareerBuilder, approximately 70 percent of the recruiters changed their decision of hiring a candidate just because of his/ her reference or feedback from the references. Out of the employers surveyed 47 percent mentioned that they held a bit disapproving opinion about the candidate, and almost one-third acknowledged that after getting in touch with the reference mentioned, their views about the candidate improved.
While choosing your references, you must pay attention and pick up the best ones. There are several factors that need to be considered when you choose the best references. Here are few tips that have been collated for you to find out the best references while seeking a job.
Tips for Choosing the Good Job References
Given below are the tips for choosing the good job references:
1. Consider Various Categories of Good Job References
Ideally, you should have about three to five references – who can speak highly of your achievements, skill set, education, ethics, performance, etc. Experienced applicants have previous supervisors and co-workers as references, as they worked closely with them in the past, though they might enlist a mentor or a personal reference too. The ones who graduated recently have more flexibility but ideally should have references from internships or volunteer work plus teachers and personal references. Avoid listing your family members or relatives as personal references. Coaches, colleagues, vendors, customers, bosses, and business acquaintances are the best job references example.
2. Need Not Bother about "Letters of Recommendations."
Employers don't want the letters written "to whom it may concern" anymore. Instead, they want to be able to contact and talk with a group of people who can speak about your strengths and weakness and know if you are fit for this job. Also, these letters don't have much credibility because anyone who would write a letter for you would likely say only good things about you.
3. Think and Ponder before Choosing a Reference
The good job references are those who've had a chance to explore your personality and witness your accomplishments first-hand. You want someone who can speak highly of you as a professional, therefore, it's very important to make sure that you choose the best reference for the position you apply for. Remember, people you've interacted with closely through professional relationships are more likely to give you an accurate reference. People who know your strengths and abilities — and will say positive things about you.
4. Take Permission from References
You must get permission from each person. Never use a reference without asking for his or her permission is the one from the job references example. The last thing you want is for a prospective employer to call someone and find them unaware and unprepared to talk about you or maybe unwilling to serve as a reference. If your references reflect inexpertly on you, you will lose this job offer. Most of your colleagues will be flattered to serve as references or some may even decline; thus, it's always important to ask for their permission first.
Taking permission makes you look professional and courteous. Be sure and ask whether the person would be comfortable serving as a reference for you, before enlisting them as one.
5. Know what your References will say about you and Coach them
When selecting a reference, make sure they say positive things about you. If you have a doubt of what your reference might say, it is better not to enlist them as a reference. If you have limited options and you're bound, you can always find out what they will say about you. It's difficult to recall someone's personal history on the spot, so they will likely appreciate having it on hand. Make sure your references have a copy of your current resume, and they know your skills, important projects you've worked on, and your best accomplishments. This will help your references give you the best and most relevant suggestions to employers.
6. Don't Mention List of References on Your Resume
Good Job References should be presented on a separate sheet of paper that is in accordance with your resume, simply entitled as "References" or "List of References". Remember, you should never give a good job references sheet to the employers until it has been asked for, but make sure you keep a list of references with you when interviewing so that you can be prepared to present them when the employer asks.
7. Refresh your References and Respect their Time
A job search can last for many months, sometimes. Therefore, depending on the same people each time would be asking too much, regardless of the relationship. Being a reference involves not only time and energy but accessibility on short notice. It might be possible that your references may be acting as references for other people too. Thus, rotating good job references is suggested. Remember, you aren't constrained to the last bosses only; peers you worked closely with, clients you've served, a supervisor from your internship, and teachers– if you've graduated recently – are all possibilities who can be listed as references post their permission.
8. Collect all the Details for Every Reference
It's crucial to have a list of possible references prepared beforehand. Once you've finalized your references, prepare a list of references for your employer, which includes the following information for each reference you have:
Person's name
Designation or job position
Relationship to you (if he's your mentor, peer, or client)
Company's name
Complete address
Contact information (such as phone number and email)
Check back with your references on a timely basis to make sure that contact information has not changed. Even the best reference is of no use if he can't be contacted. Always let your references know when they might be needed.
9. Internal References have a Great Impact on the Selection
Being socially active might prove really helpful here and it is the best job references example. If you have any sources inside the company you're applying to, who you think would speak to your capabilities, then you should definitely ask if they'll be one of your references. Even if you've not had too much of work history with them, you always have an option to supply a couple of other references and ask your internal contacts to intervene on your behalf if they find you to be a good fit for that job.
10. Always Thank the References
It's important to be polite and considerate. You must thank your good job references each time they are called upon because this is one of the job references examples; these people were ready to help you, and thanking them is just a common courtesy gesture. Send an appreciating note letting them know you value their time and effort and update them on the outcome, regardless of whether they were utilized or not, or if you got the job.
Final Note
References play a crucial role in a job search. After your interview, if an employer seriously considers hiring you, the names and contact information of people willing to speak on your behalf will be asked for.
It is because as amazing as you may appear during an interview, an employer needs input from people who have worked with you in some capacity: in an academic, professional, or volunteer setting. Your references will be asked good job references questions about your performance, skills set, ability to work with others, efficiency and productivity under pressure, punctuality, integrity, reliability, commitment towards work, and general attitude. By maintaining a positive relationship with your references, they'll be able to give you more glowing recommendations in the future.
People Who Can be Used as References
Maintaining good references is evidence of good communication skills and says that you're a well respected and likable candidate. This is quite challenging to decide whom you should refer to as a professional reference. Even a boss can use a good recommendation from an employee. Your colleagues, clients, and co-workers will also appreciate the offer.
Here is the list of few people whom you can ask or choose as good and healthy references for your career.
1. Supervisors
It is important to make a friendly exit from every professional situation because, in every prospective employment scenario, your last supervisor is the first person to contact. They know your capabilities and your way of managing the roles and responsibilities. He has a heavy influence on your professional trials. This reference is necessary and can be used in your favor.
2. Co-worker
The peer references must speak about you as a team player, a motivator, and as someone that they enjoy working with on a regular basis. He or she can speak of your leadership ability, how you manage when under stress, how you promote work culture, and how you engage with others professionally. A co-worker should be able to vouch for your interpersonal skills.
3. Personal References
The person who knows your story, how hard and smart you work, and how far you've come. This reference is someone who can share stories of trial and tribulation transformed into achievement and success. They can attest to my continual progression. They might also give insight into who I am outside of work in a positive, favorable way, of course.
4. Mentor
A mentor reference should be very familiar with your personal vision and career goals and should be willing to provide you with a letter of recommendation upon request. Mentors guide and counsel you, and understand how you respond to coaching. The mentor's references help validate your preparedness to take effective action in the roles that you compete for. They publicly emphasize your strengths, but privately coach you on your weaknesses.
5. Clients
Clients are probably the most reputable voice for feedback. The client is primarily concerned with the scope, quality, and timeliness of whatever it is that you do as a professional. I really lean on my clients for references because they are the best proof that I can produce satisfactory results on a consistent basis.
Few Questions That Your Potential Employer Might Ask:
How do you know this job candidate?
How long have you known this job candidate?
What's this candidate's attitude toward work like?
How would you rate this candidate's communications abilities?
How well does the candidate work under pressure and take constructive criticism?
Is this candidate a team player?
Can you describe the candidate's leadership or management skills?
What do you feel are this candidate's key strengths and weaknesses?
Rate this candidate in terms of honesty and integrity.
How open is he or she to new ideas and procedures?
Would you re-hire this candidate?
Any additional information or comments that might help us make a better decision?
The answers to these questions will further help the employer to select you and know the kind of employee they are hiring.
Recommended Articles
This has been a guide to few tips that have been collated for you to find out the good job references not only while finalizing them but also using them effectively. These are the following external link related to good job references –