Updated April 20, 2023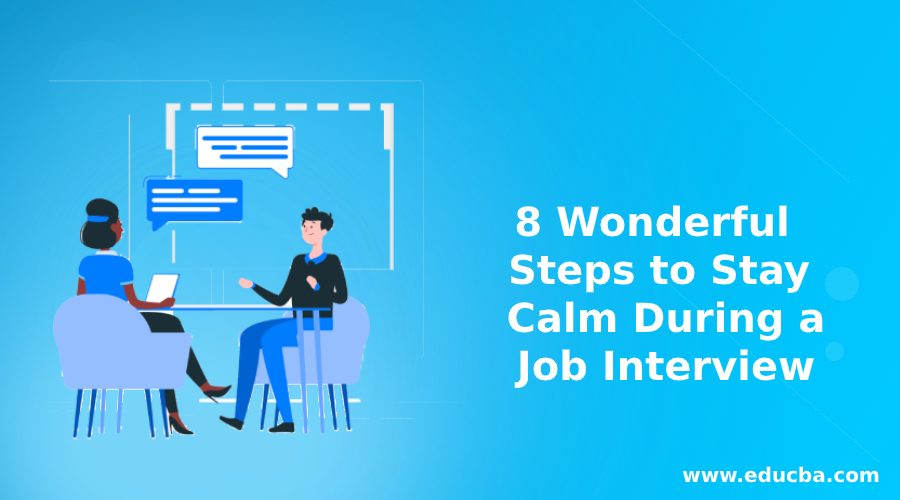 How to Stay Calm During a Job Interview
So you have received that much-awaited, long-cherished dream job interview offer?
Congratulations! You must be over the moon, right?
Wrong!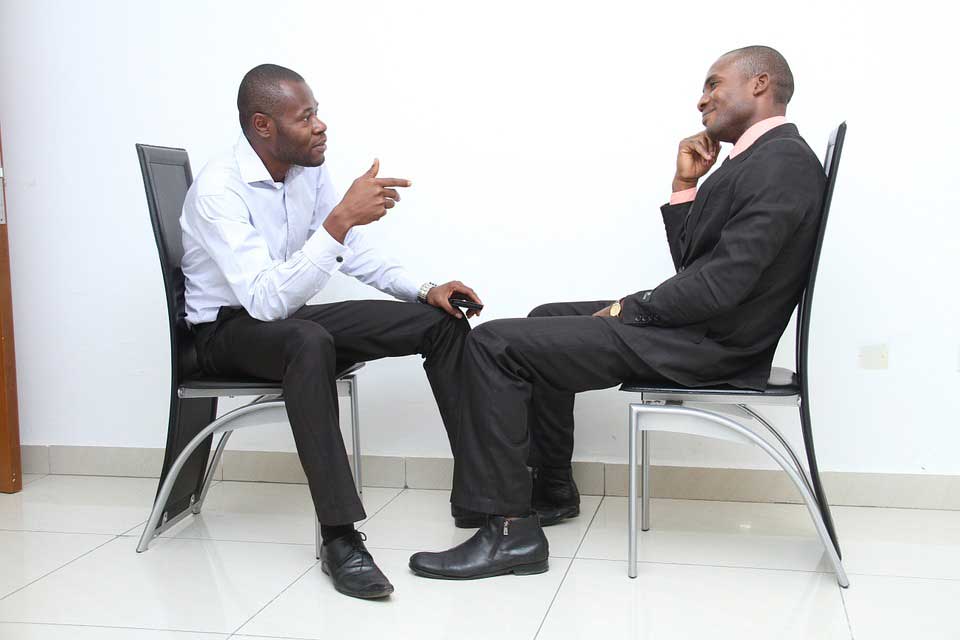 Image source: pixabay.com
What you feel right now is a sense of dread and numbness when you even think about the coming job interview. You are excited, but rather than feeling positive about it, you are suddenly full of apprehension and fear. Come what may, you cannot shake off the overpowering sense of uneasiness. You wonder what has come over you. After all, this job interview was what you had been waiting for, praying for, during all those days of preparation.
Relax. You are not alone. Most of us, almost 99%, face such jitters when we embark on a new chapter in our lives. It is quite natural, and the sooner you accept this feeling as normal, the better you can tackle it.
Steps by Steps a Job Interview
Let me suggest some easy steps for overcoming nervousness and cold feet:
1. Do your groundwork for an Interview:
An interview question and answers session are basically to ascertain how well you fit into the advertised position and the company culture. Remember that the interviewer also has a task ahead of him/her- to find the right person for the right job. You have to position yourself in the vacant slot of the most suitable candidate. Your Resume has become the shortlisted category. Now you have to accomplish the remaining half. For this, you have to do some spadework.
First, find out all you can about the position, the work environment, the company culture, the business portfolio, the area of operations, etc. You may search the company website and read available literature from market reports, newspaper coverage, etc. If you know people in similar positions, like your college alumni or acquaintances, find out all you can from them.
Then, brush up on your academic knowledge, emphasizing applying theories and concepts you have learned. Read up on cases related to the areas you specialize in.
Current events, particularly economical and strategic developments, will likely affect business and trade. Pre-warned is pre-armed, so to say! Remember, the more prepared you are, the less likely you are to falter over the best job interview questions directed at you.
2. Groom yourself:
Pay attention to personal grooming and appearance. Make dressing smartly and appropriately a habit, not just on the interview day. Once you look smart, you feel smart. Well-ironed clothes, neatly brushed hair, trimmed nails, and polished shoes contribute more to your self-confidence than you realize. This does not mean that you devote all your waking hours to the pursuit of preening and making efforts to look like a model. It only means that you consciously care for yourself, eat right, exercise, sleep well, and generally feel good about yourself.
3. Work towards developing a Positive Self-Image:
"I can't do even simple things right", "Nothing good happens to me", "I am not as smart as Sheena/as brainy as Rohit/as funny as Ali". Sounds familiar? These voices keep speaking to us in our heads, telling us negative things about ourselves. You cannot totally shut up these voices but can drown them in more cheerful ones listing your own good qualities. List what is good about you, your strengths, and your positive traits. Ask your friends and family to pitch in. Put as many points as possible, write them down, and read them to yourself every morning and evening. The trick is to make you believe in yourself. Slowly you will find that thinking positively about yourself is not so difficult. You internalize your strengths, and thinking or speaking about these becomes a habit.
You learn to psyche your mind to build up your positive image. And to love yourself.
4. Practice deep breathing:
When you feel nervous, try deep breathing and "pranayama". The latter is a yoga technique requiring training, but anybody can do simple deep breathing. Inhale, concentrating on your breath, hold your breath for a second, and then exhale. Feel the tension leave your body with your breath. Deep breathing can soothe the worst cases of nerves and calm you remarkably.
Once these steps are taken, and you feel more confident, you might approach the good job interview questions with a better attitude. Attacks of nervousness overcoming you become less.
Now let us see how the interview can be approached so that it becomes a pleasant learning experience for you.
On the day of the interview, wake up early, do some exercise, and have breakfast well. Scan through the news dailies and brush up on current topics.
Dress appropriately; nothing is more embarrassing than finding yourself over-dressed or shabbily attired.
Girls can dress in Western formals like skirts-blouses, trouser-suits or in Indian attire like churidar-kameez or sari, emphasizing sober colors and muted prints. Wearing full-sleeved, light-colored, formal shirts, dark-colored trousers, and polished black shoes is appropriate for men. And no high heels, dangling earrings, tinkling bangles, chains, or anklets, please! You don't want to trip on the carpet or look or sound like a trinket junkie!
Remember, you aim to blend in a formal corporate environment, not stick out like a sore thumb.
Start for the venue well in time. Don't take chances. It's better to be early than late. Give yourself an edge of at least thirty minutes before the appointed time.
Let me tell you the case of Tania, who took it easy because her home was nearby the venue of the interview. She started about ten minutes in advance, but as luck would have it, there was a religious procession beginning at the corner of the street at that time, and before she could realize it, the road was crowded with throngs of devotees singing and chanting.
Worse, police had blocked off the other ends of the street for traffic, and she had no other option but to keep standing on the street, waiting for the procession to pass by. That took a good fifteen minutes, and by the time she reached the venue, she was already ten minutes late. Her call came almost immediately, and she went inside the job interview room feeling awkward and unusually disoriented. She was flustered and sweating from the anxiety and tension, and it took her more than a couple of minutes to compose herself.
Now you don't want that to happen to you.
So start early.
When you reach early, you have plenty of leisure to take in the surroundings and soak in the ambiance. You can read the company literature or scan through business newspapers and magazines in the reception area. You can start a conversation with the other interviewees and find out where you stand. Observing, you can learn a lot about the company and its activities.
And most importantly, you can calm yourself down, clear your mind, and think positively. While sitting, also go through your Resume, and familiarize yourself thoroughly with the areas that can be possible points of discussion in the interview.
So now you are prepared and all set to tackle the interview beast!
And then your name is called. And pop goes your confidence! You feel your legs turn to jelly, butterflies and moths start dancing in your stomach, and your mouth is impossibly dry.
Take a deep breath. Relax. Ask for a glass of water, or take a sip if you are carrying water along. Count backward from ten to one, take another deep breath, and knock on the door.
On receiving the cue, open the door, seek permission to enter, and walk in carefully, closing the door behind you.
Greet all the interview panel members a good morning or afternoon, and look each member in the eye, if there is more than one interviewer. Remember to smile. A smile creates an instant connection, boosts self-confidence, and makes you feel good about yourself.
Edge towards the seats, and sit down when you are told to.
Now begins the actual episode. Again, breathe deeply. Think about pleasant things, about your achievements. Treat the job interview as an experience, as a chapter in your learning curve. This is not the last job opportunity you will be receiving, so why the tension?
The first demand your interviewer is likely to make is to ask you to say something about yourself. So it goes without saying that you must prepare a summary of your accomplishments and qualifications beforehand. It is better to write down the things before, as it helps you to compose your thoughts and focus on the right things.
You do not want to be in Daniel's position, who, when asked to speak about himself, rattled off the number of Facebook friends he had and the number of times his tweets had been re-tweeted! Or like Varun, who simply couldn't think of anything to say beyond the name of his college and degree.
No, you want to project yourself as a can-do go-getter, so focus on your achievements and qualities that you have already thought about and written beforehand.
Memorize these, but speak impromptu, not in a rehearsed manner.
Answer the questions sincerely and to the best of your ability. Look at your interviewer, as eye contact creates immediate rapport and shows confidence. However, remember not to stare, or keep looking at only one person, if others are in the panel.
If you don't know the answers to the interview questions, say so instead of hemming and hawing, which will make you more nervous. Say that you do not know the particular interview answers, and you will look them up. You can also request for an alternative question.
No one will think you are foolish or unsuitable because you cannot answer a question. Rather you will come across as a sorted-out person, well aware of their knowledge and shortcomings.
Throughout the interview, you will have anxiety and panic and may feel at sea. Take a deep breath, and try to sound and look confident. You will be surprised that you become more confident by willing yourself.
Do not fidget or show nervousness in your gestures or posture. Your hands may feel sweaty or cold; just keep them on your lap, and do not fidget with key chains/ pens/mobile phones. Do not, at any moment, fidget with papers on the desk in front of you.
Do remember that our body language reveals more about us than our words. Your posture, gesture, and tone of voice are dead giveaways of your state of mind.
Keep your back straight, do not slouch. This does not mean that you sit rigidly and stiffly. Certainly not. Just sit confidently and comfortably.
Remember to use your hands to emphasize your words, but not too much. Too much flailing of hands is distracting. At all times, remember to keep your voice steady and keep smiling from time to time. In short, enjoy the process. It is not an examination or a drill. It is just a one-to-one chat for your would-be employers to familiarize them with you.
When the interview ends, thank the interview panel members, wish them a good day/evening and leave the room. Do not ask questions about salary or posting if you have not been invited to ask questions.
Points to remember and keep reminding yourself:
You are a worthy candidate for the post
You are as good as or better than other candidates
Success in the interview depends on factors like organizational fit, the performance of other candidates, and the urgency of filling the position. If things don't work out, it may not be because you did not perform well. Don't take an entire load of making things work out on yourself.
You have the necessary skills and qualities
There will be other opportunities if this goes wrong. This is only one in the long series of interviews you will give in your life.
I wish you all luck and happy job hunting!