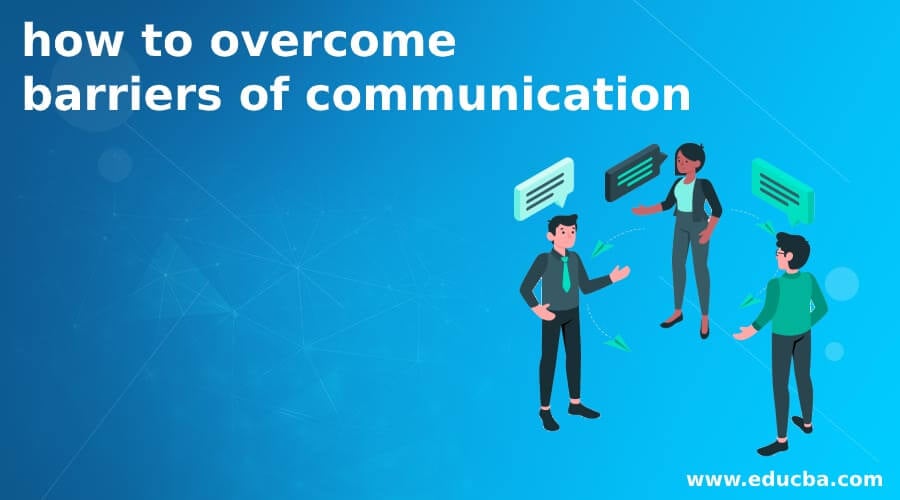 Introduction to Barriers of Communication
Is it not strange that though we all have been communicating since our infancy still it is a communication problem that we face in our lives. We often find ourselves stumbled and mislead during the reception or delivery of the information.
This happens in our daily social overtures and even in organizations where barriers of communication become a root cause of many problems and can hamper the progress and ongoing projects.
Almost 75 percent of the people involving in interpersonal communications stumble and make mistakes as either they were not able to understand the facts or information is not properly conveyed to them.
Misinterpretation of facts, misapprehensions, cultural misunderstanding and closed-door echo with incensed noise are the common barriers of communication in realizing the targeted level of communication.
The effective communication becomes an impossibility due to these broadly defined barriers which are Semantic, Psychological, Personal barriers, Cross-cultural barriers, and physical barriers, etc.
10 major hurdle that creates 10 barriers of communication
Below are the 10 major hurdle that creates 10 barriers of communication:
1. Instructional barriers of communication
The wrong presentation of the symbols without knowing the purpose and nature of the audience can hurt their feeling. Misleading symbols can distort the whole impact of the presentation.
The issue erupts when our listeners' cultural background, religion and even issues they strongly advocate are not taken into consideration and we tend to thrust our thoughts on them. This can hurt the ego and self-esteem of the listeners which can create barriers of communication.
2. Lack of Communication skills
A receiver is least likely to get the meaning of the message if the sender is not able to select the right words. Usage of the wrong and difficult words might send the wrong impression in the eyes of the customers.
For instance, if a salesman starts talking about the technicalities of his product which a customer cannot understand they would just whisk away.
If a communicator cannot speak well, stammer while speaking or cannot convey the barriers of communication meaning of what he intends to say properly and authentically, all efforts gets wasted.
3. Lack of the sufficient knowledge
if we start communicating about something without knowledge of the subject the barriers of communication are bound to occur. In fact, there are many salespeople who cannot explain many completed words or ideas in a simple way or don't have knowledge about it.
Here any misinformation means losing potential clients. In the organization lack of knowledge will bound to become a biggest stumbling block in your career growth.
4. Overloaded knowledge
Conveying too much information is a great setback to communication why as firstly people might not be ready to grasp too much information. Secondly, the information might be coming too fast that interpreting it becomes difficult.
Suppose you are talking about the product having many features, if you start talking about everything the conversation can become quite boring. Best is to deliver a few important and most useful features which would entail effectiveness and value proposition.
5. Emotional turbulence
Your emotional aggression in any form be it anger, hostility, fear, resentment etc can be misconstrued and misinterpreted You will not be able to convey your thoughts well as you feel severely engrossed in emotional turmoil.
6. Noisy distractions/sloppy style
If you are communicating something in a noisy environment, it can distraught your communicative thoughts. Trouble in your mobile lines or noise in surroundings like in restaurants can create barriers of communication.
While writing too if your email message or letter does not contain the proper words and are not properly formatted, the receiver won't be able to get the message clearly. All efforts of barriers of communication process get dashed.
7. Inappropriate mode of communication
The Inappropriate way of communication simply means your message is not being delivered how much you try. For instance, if the detailed instruction is given on the telephone it would be a sheer wastage for both the deliverer and a receiver.
Sending a message in a wrong way creates trouble for the listener as it would be frustrating as well as time-consuming.
8. If your communication chain is long
Longer the communication chain means more chances in barriers of communication. If a message is sent through many receivers, it could get distorted, distilled and altered. A final receiver might not be able to get the complete message.
9. No Feedback
In fact, even a lack of feedback can deter effective communication. In your organization your supervisor is delivering instructions in long and complex sentences without giving you a chance to speak, you might pretend to listen, but the same won't give you result as you are not able to understand instructions.
10. Impolite language
Usage of rude or slang language can impede all the efforts of communication whether in written or verbal. No one can bear the rude or abusive language.
Communication means conveying your message to the people concerned. In whatever way it is delivered either through spoken, written, or electronic communication distorted is not communication at all. This entails theoretical assumptions and knowledge to ensure an effective communication process is followed.
It is often seen that the communicator places blame on his listener or an audience for not listening or accepting the message, but often it is a sender of a message who needs to be blamed.
He is either not choosing the communication system properly or not behaving as per the standard norms of communication. As said by Wilbur Schramm, "Communication is something people do.
There is no meaning in a message except what people put into it. To understand the human communication process, one must understand how people relate to each other".
To overcome the barriers in the effective communicative process he suggests that message be designed and delivered in a way that it gets the audience attention, there is a common connection between the receiver and a listener or between a source and its destination.
Thirdly he suggested a way for meeting the personality needs of a person and whereby both the receiver and a sender are at the same place and that particular time- the first one to convey and the second to respond.
There are generally seven C's of communication given by Cutlip in 1952 in his "Effective Public Relations", much-quoted words in an explanation on the communication process.
Clarity
Credibility
Content
Context
Continuity
Capability
Channels
The application of these seven C's can ensure communication is going on the right track and will give valuable results. However, we would broadly decipher some methods which if applied can help you achieve what you want and make you the best communicator.
Methods to Remove Barriers
Below are the different methods to remove barriers of communication:
Have Clarity In Your Thoughts: You should be very clear about your objective and what you want to convey. Arrange your thoughts in proper order and then communicate accordingly. Systematic communication and clarity in thought get adequately received and appreciated. Aimless talks can be misleading so you should always try to show that there is an aim or motive behind your talk.
Understand the needs of your audience: You should be emotional and sensitive towards the needs of your receiver. Understand his behavior, nature, culture, and religion, however, it does not mean you cannot express your feelings or thought, but it simply means that you are showing respect to his religious beliefs or thoughts and then stating your point of view. Most importantly the message should also be structured as per his level or ability. If you are conveying the message to a layman then avoid using technical words and if you are addressing corporate elite, the language should have professional sophistication and maturity.
Seek the advice of others before Communicating: If you are going for a high prolific meeting, seek the advice from your seniors and colleagues on the level and kind of talk that should be given. The main advantage of this practice is simple, you can get many ideas which can build your motivation and knowledge and you can then use the same to meet your purpose.
Take adequate care of your Tone, Language, and way you are speaking: Messages should be framed in a simple and polite tone that attracts the listeners. Care should be taken to keep the sentences short and simple. Technical words should be used only where they are required the most. The most important of all the interest of the receiver should be kept in mind and the things that conveyed should attract the users else you might find your audience or listening yawning while you are speaking.
Have a Feedback from the receiver: Avoid asking listener, "Have you understood," ask them instead their views about what you have said and the aspects they had grasped from your message. This is a most polite and best way to have your listener involve in a conversation. This would help you to have a better understanding of their aptitude and the interest he or she is showing towards the subject.
Retain Consistency about the Message: The message conveyed should conjure with the organizational goals and policies. Whenever you are replacing any old message instead of the new one, you should clearly mention about it and clear all the doubts.
Keep a Routine check on the communication system: You should analyze the weaknesses in the communication system. All the efforts should be made to know whether you should focus on the formal or informal way to communicate. The situation needs to be analyzed to decide on the appropriate way of communication and whether the audience loves to talk informally or in a formal way.
Make use of the body language: During the process of communication make sure you make the most appropriate use of your body language, Avoid showing too much of emotions as the receiver might misapprehend the message. Try to always keep a smiling face while talking and make eye to eye contact with the listener but make sure not to keep your eyes gazed at the person for more than five seconds and avoid too much of fluttering of eyes which indicate you are not confident. Sit in an upright position and feel relaxed.
Avoid overloading too much of information: People would get bored if they are bombarded with unnecessary and too much of information. So try to deliver the parts which are useful and informative and of value to the listener in a most simple and straight forward way. There should not be any confusion left in the mind of the listener.
Reduce the level of noise as far as possible: Always make sure to speak and interact with someone where there is no noise and least disturbance. Find the source of noise, remove it and then start conversing.
Communication chain should be short: You should avoid using the mediocre or send the message through the third person unless it is very urgent. Try to directly communicate with the person concerned. The risk of distortion of the facts gets more if message is passed through the third party and just imagine if there are more people in between the sender and receiver the chances of filtering of the messages is doubled.
Keep your Anger in Control: Do not be aggressive or show your anger if you do not agree with any point of view or anything that is going against your ideology. State your thoughts politely with facts if you have and reflect positivity in your talk and nature.
Simply a communication is a social endeavor to give and receive what people wants us to do and what we expect from the others. We can communicate with our friends and colleagues in many ways, but its effectiveness can only be ensured if a message is conveyed appropriately and a person is able to understand and comprehend the same.
Above are though just few ways to remove the communicative hurdles but the basic crux of the same is a modification of your personality and adoption of a certain way that meets the demand of our people.