---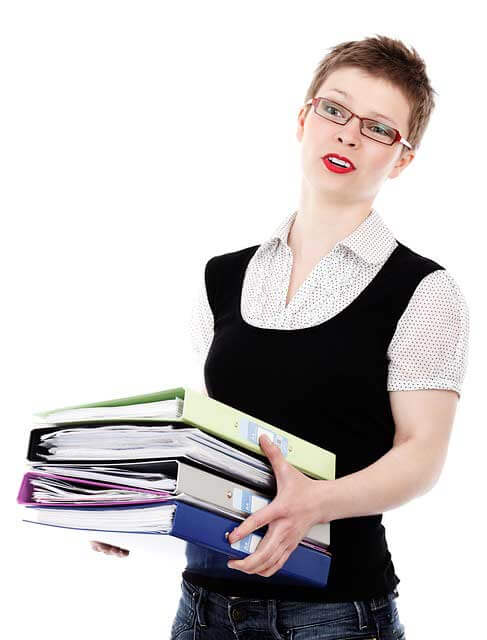 "Nobody's irreplaceable, including me." This statement comes from William Clay Ford, Jr., the great grandson of the visionary Henry Ford, and an executive chairman at Ford Motor Company (himself). In making this simple statement, Mr. Ford uncovers an obvious truth that many professionals have yet to realize: Irreplaceability at work is a myth!
While each of us is indeed unique and we do our job like nobody else can, others can still deliver what we were essentially hired to do. As the old adage goes, life will go on, with or without you.
And yet, we seek to become irreplaceable, especially at the start of our career. "Let me become indispensable to the boss," we think. This sentiment has its advantages, as it helps us quickly develop the skills, knowledge and expertise to do our job exceedingly well, and gain the respect and admiration of our seniors and peers. So far, so good. The problem arises when we drag out this sentiment long after we've settled into our career, creating a false-illusion about ourselves and our work.
In fact, our need to become irreplaceable damages our career in the long run!
Don't believe it? You will, after reading this post!
Here, we demystify the facts about being irreplaceable at work, and show you the stark reality of how it affects your career. Read on to wake up to the truth!
Being irreplaceable gives you a false sense of security
If you think that you're outrageously irreplaceable and nobody else can do your job, you also think that you cannot be fired. Sounds natural, right? And yet, this is a dangerous thought trend to rest in.
Believe it or not, we all do just a little bit better when we think we have to work at keeping our job intact. We're not saying that you should bask in a pool of job insecurity. But we are saying that if you have no external reason driving you to constantly keep getting better, you're more likely to slack off.
And factually, there's no such thing as "cannot-be-fired". What if,
Your company closes down? OR…
The niche product you're working on no longer has a sustainable market, so the company decides to cut jobs? Specifically, your job! OR…
Your company decides to outsource to a low-cost vendor, and they take the responsibility to learn your job from scratch without your help?
Suddenly, you're thrown under the bus with no time to prepare for an alternative. Your so called irreplaceable-job-security goes for a flying toss!
Working to be irreplaceable alienates you from others
Think about it. In your endeavor to become "the irreplaceable one", you can't help but replace others that could be fit for your job. In course of time, you are left becoming the only one who has the knowledge, expertise and experience to do your job right.
While this might sound like a boost to your ego, it can also be a lonely place to rest.
Need advice on a tricky problem? There's no one else around, coz you're the only one.
Looking for a sounding board to share your ideas? Tough, coz you're the only Lord and Master of your irreplaceable universe!
In course of time, you're sure to have alienated every potential candidate who could have been a good-backup for your job. You could even develop the dubious reputation of being arrogant and complacent at work, making you even more unpopular with your peers. We reckon that the tiny ego boost is not worth enduring this!
Being irreplaceable backfires on your company
Being irreplaceable makes you hoarder. In this e-age where knowledge is powerful, you possibly cling to your niche knowledge in the mistaken assumption that your exclusivity benefits you and your company. But nothing can be further from the truth!
There's a reason your company hired you, coz the knowledge, skills and expertise you carry are valuable. This means that the more there is to share of it, the more your company benefits. Conversely, the more you hoard it, the more your company hurts.
Let's indulge in a bit of a role-play to understand this. Consider yourself the CEO of your own Car Company. In your quest to hire the best, you find a fantastic Engineer with niche Design skills that are perfect for the exclusive car you want to create. So you hire him thinking it's a good place to start. But, it's not the end.
As his boss, you're well within your right to expect that your prized Engineer is not just fantastic at his job, but also fantastic at understanding other's needs and sharing his knowledge to raise the team. This is what will help your creative division grow. This is what will make your company whole. But what happens when you discover that your favourite Engineer turned out to be a lone ranger, stubbornly refusing to share his expertise as he hoards his precious knowledge all to himself. We reckon he's unlikely to stay your favourite any longer. After all, how many cars one supremely talented Engineer design or build? Not enough to run the rest of your company. Correct?
Now let's switch back to your real role. YOU are that stubborn Engineer, possessive of your knowledge and expertise. And you now know what your company truly thinks of you!
The more you share, the more you benefit. The more you hoard (and stay in your irreplaceable world), the more your Company and you lose!
Striving to be irreplaceable stunts your growth
This is the deal breaker and a shocker!
You see, in your quest to become irreplaceable, we're sure that you work mighty hard and give it your all to ensure you are "The Go-to Person" for all matters concerning your work. Then how the heck can your hard work stunt your growth? It's bound to pay off, right?
Wrong!
It's this irreplaceable tag that gives you a sense of job security, albeit a false one. It's also this tag that makes your boss think you are super-critical in your current role. So you simply cannot be moved, up, down, left, right or center. This also means that you cannot be promoted! Due to your irreplaceable job, your boss cannot afford to let you go to an alternate position, even at the cost of your growth!
We must share here the example of Jack (name changed on request) who put in 20 years working in the same company as a Cobol programmer. That's a pretty old technology, and we asked Jack what made him stick with it for so long, especially when newer programming languages were in demand and paid more. Jack's answer was typical.
He said that during the early years of his career, he worked hard to become irreplaceable at his job. In time, he did succeed, especially when other team members moved on to easier languages and alternate careers, and his skills were marked "niche".
In the course of his career, Jack worked with seven different supervisors from diverse backgrounds. But they all had two things in common.
They were unequivocally convinced that Jack was the best man for the job. Great!
They had a panic attack any time Jack expressed an interest in moving on from his current position. Err, not-so-great!!
Each time Jack developed the guts to consider a change of job, they invariably enticed him to stay, with pay-hikes, window-cubicles, paid vacations, etc. And it just got easier for Jack to play along, even as his career lay stagnant while he did the same job with the same old skill for years. And one day, he no longer knew better.
We won't be surprised if this example shakes you. Most professionals mistakenly believe that promotions happen when a candidate is ready. Yes, but that's only half the truth. Internal promotions happen when a candidate is ready, and a position to suit the candidate is also available and ready within the company. But thanks to your irreplaceable position in your current role, this nullifies itself as you are already in a position that best suits you. So professional advancement is either delayed, or becomes a non-option within your present company.
This is where it takes enormous self-drive to break the mold you've cast on yourself. We say, don't even get on the irreplaceable-trip to begin with!
If not irreplaceable… then what?
Okay then, we've spent the larger part of this post convincing you on the sheer futility (and foolishness) of being irreplaceable at work. But what is the fulfilling alternative? The last thing you want is for your boss to suddenly realize that you're easily replaceable, and hence easily fire-able! So, what next?
The rest of this post explores this…
Let go of being irreplaceable; focus on being capable
Unless you're self-employed (and hence your own boss), a part of your work includes winning the trust and admiration of your superiors. You want to be seen as undeniably "promotable," so you can get ahead in your career. In fact, this is perhaps the premise from which you first chased the irreplaceable tag: You want to impress the boss. Let's accept this truth.
But as you've hopefully come to realize, being tagged "irreplaceable" is not the answer. Instead, the right thing to do is to continue staying able, even as you strive to showcase yourself as thoroughly capable for the next higher role!
When you focus on being irreplaceable,
You strive to be the best at your current
You work from a place of insecurity, as your primary goal is to beat others at your job.
Even if you succeed with the above, you create a vicious cycle that ensures you remain alone and stuck in your current job.
When you focus on being capable (for the next higher role),
You strive to be better than your current job. This in turn pushes you beyond your current expertise and helps you grow.
You no longer work against others. Instead, you focus on sharing and learning from others, as you work to develop new skills and responsibilities.
This in turn creates a virtuous cycle that moves you away from the lone ranger you used to be, to a well-liked, expansive professional.
We hope you note the not-so-subtle difference.
Discard your irreplaceable tag by replacing yourself
As we lead towards the end of this post, we strongly urge you to willingly train your backup. It's a sure-fire way to discard the ugly "irreplaceable" tag. And we can give you a thousand good reasons why every professional requires a backup:
To brainstorm with, as two heads are almost always better than one.
To cover for you when you're held by an unexpected emergency.
To give you the space to explore higher possibilities.
To empower you to take time off from your current role, to train for those higher responsibilities.
So on and so forth…
Yet, "backup" can be a scary word. Here's where you address your biggest fear at work, of becoming replaceable. But what if you replaced yourself?
Let us explain this with an example.
Consider a lone carpenter at work. With his knowledge, skills and time, he creates a few pieces of furniture. But what if:
He trained a few newbies with his special skills? Now, he produces even more furniture, and graduates to supervise their work.
He works with yet another bunch of trainee-carpenters, and then identifies seniors to train them? He graduates to a manager.
In course of time, he works to build a huge team with specialized carpentry skills, a team of trainees, senior carpenters, supervisors, and managers. Now, he becomes a super boss!
We know, there's nothing special about this example; it's simple economics at work. But at each point, the first carpenter heightened his value by replicating his skills and expertise in others. And that is the best way to replace yourself!
Don't become fire-able when you replace yourself, become powerfully re-hirable. This can happen when you continue to grow your exclusivity in others.
We leave you with a profound quote from an unknown author, "Power is gained by sharing knowledge, not hoarding it".
Right about sums it up!