Best Books to learn about Startups
Every mature company has humble beginnings as a startup. Young company owners put in long hours to establish themselves in the economic and commercial spheres. They face difficulties daily, and it seems like there's always another one just around the corner. Countless historical figures have paved the path for the next generation.
Reading this list of some of the top 10 books about startups is the most effective technique for getting knowledge in this area. Individuals can use this knowledge as a starting point to create a successful business.
Here are the top 10 startup books to understand the basic knowledge and essential tips for building a startup.
Let us review each book in detail and also present their key points.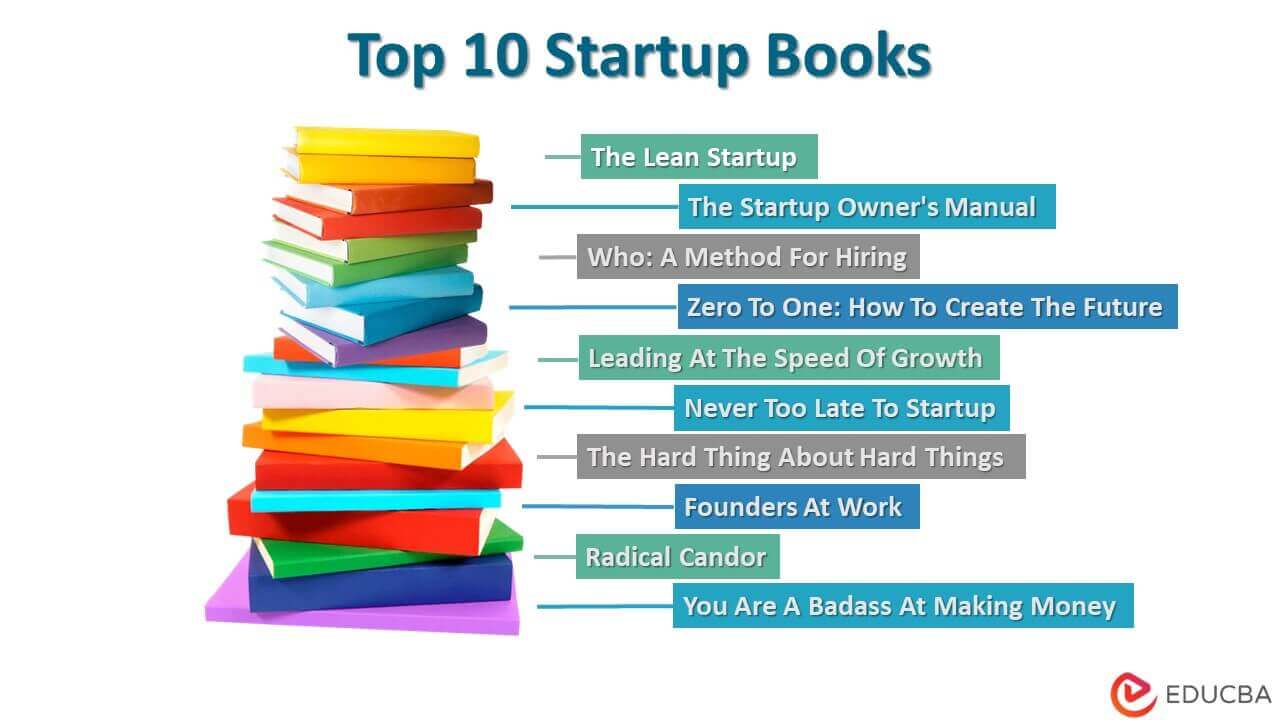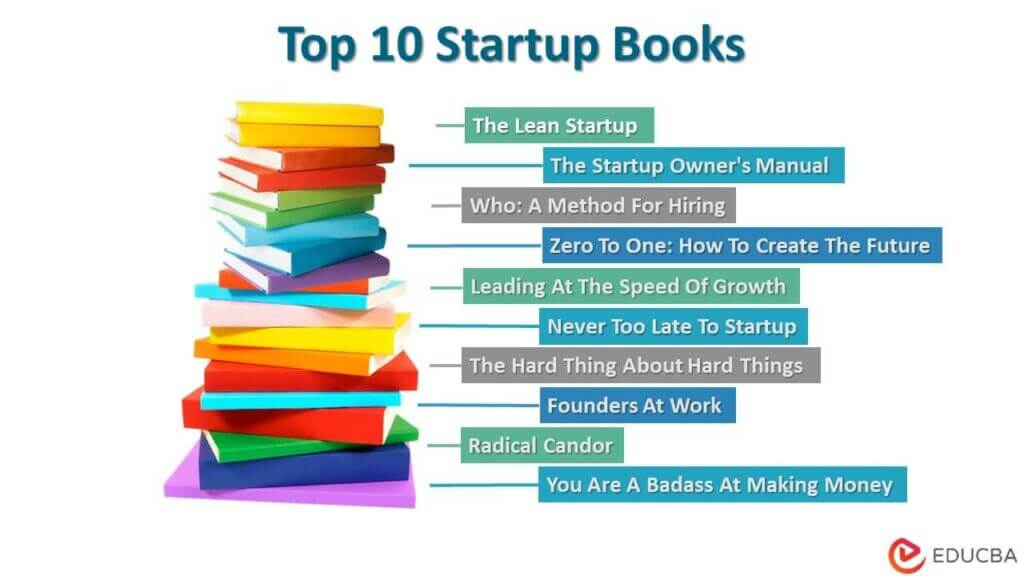 Book #1: The Lean Startup
Author: Eric Ries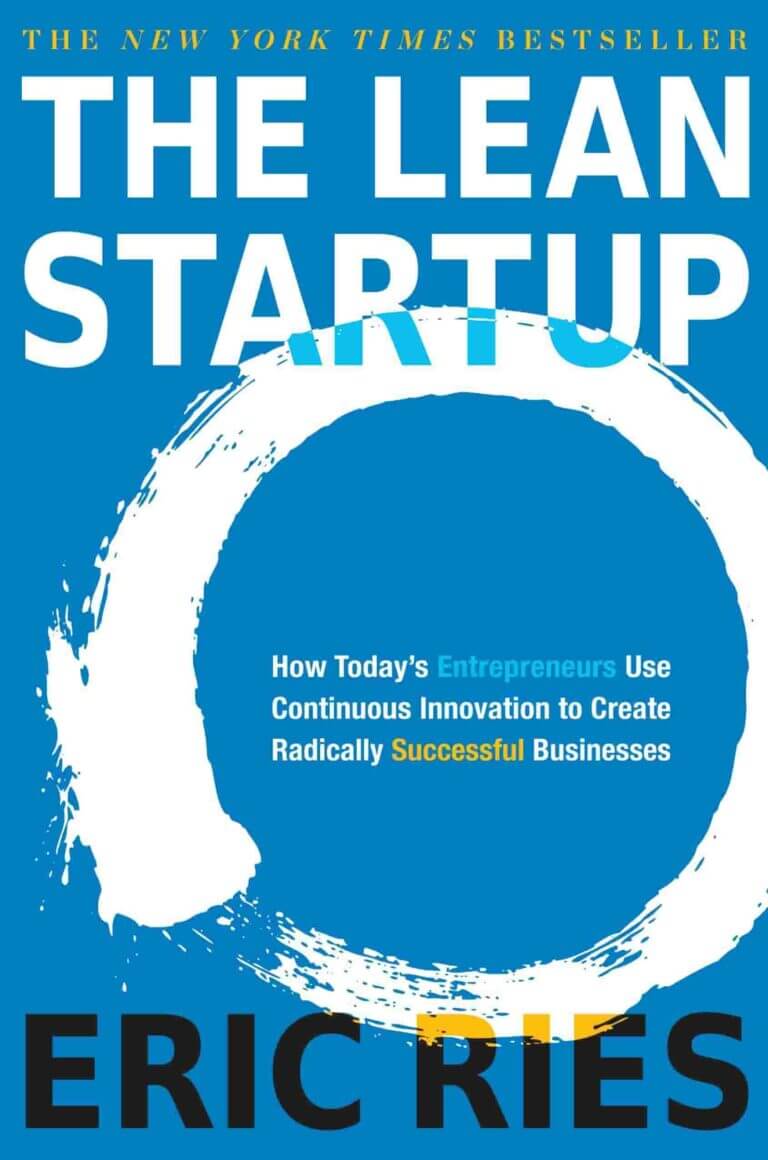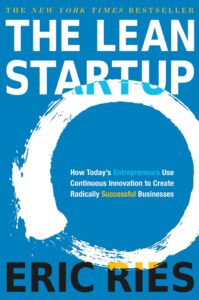 Buy this book here
Book Review:
According to Eric Ries, the goal of each business should be to develop an original idea while having almost little control over the outcome. He discusses a systematic strategy for running a firm and developing new ideas simultaneously. These publications cover the strategies and methods that may help a firm survive and thrive after a traumatic event.
Key Points:
This book by Eric Ries looks at how modern business owners use innovation to build radically successful companies. It provides insight into empirical knowledge regarding enterprise management.
It gives recommendations for maintaining a young company's momentum.
Time and adaptability are topics the author explores.
The book can reveal the deepest secrets in a startup's open and honest environment.
Book #2: The Startup Owner's Manual
Authors: Steve Bank and Bob Dorf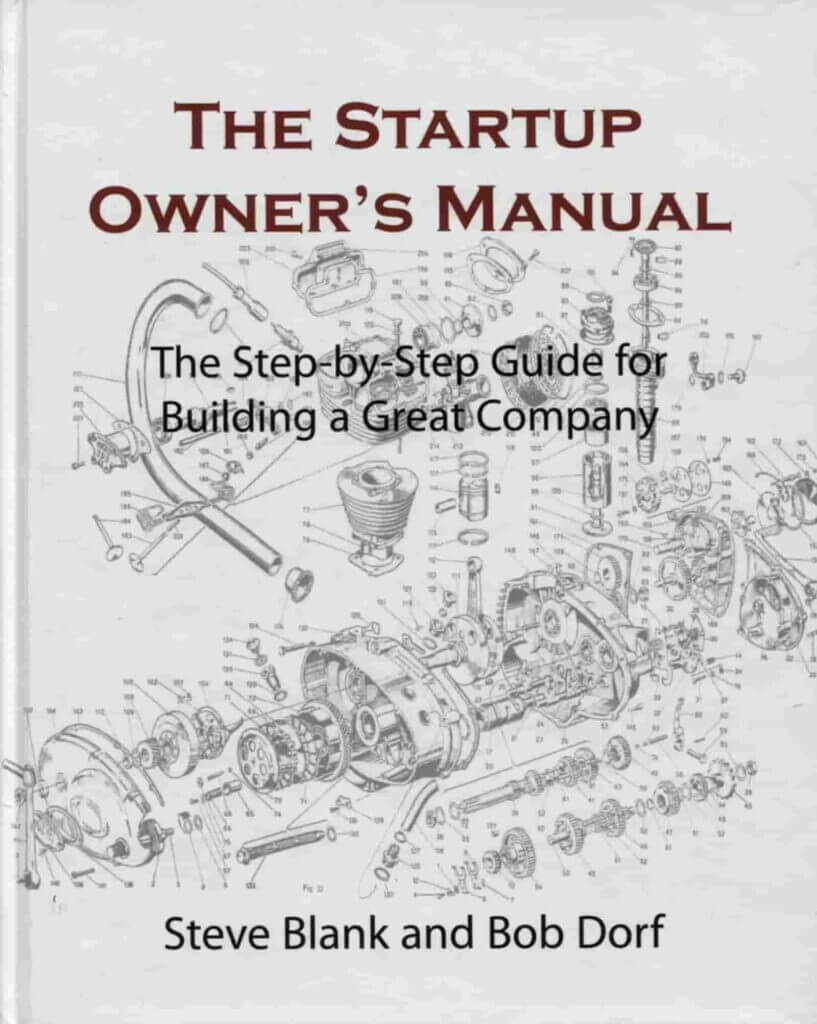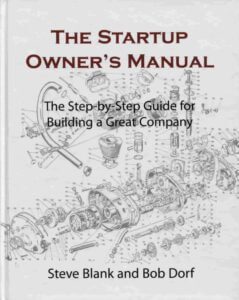 Buy this book here
Book Review:
The book discusses how a business may find its ideal clientele and expand its consumer base. The writers have prepared this book to impart their wisdom to aspiring young business owners, drawing on their personal experiences. This book is a 608-page road map and guides for anybody with an idea who wants to start a company.
Key Points:
This book by Steve Bank and Bob Dorf outlines the simple steps to starting a profitable business.
The authors list the "nine deadly sins" that might be fatal for a new business.
To succeed, a new company must adopt the "get, maintain, and expand" mentality, as outlined in the book.
People sometimes need to perform the math to keep track of costs and revenue.
Book #3: Who: A Method for Hiring
Authors: Geoff Smart and Randy Street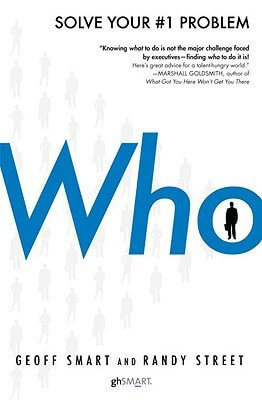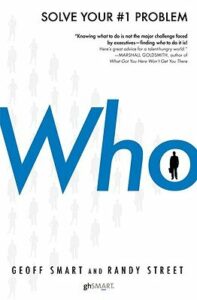 Buy this book here
Book Review:
In this book, the writers outline the best practices for recruiting and how to avoid common pitfalls. They feel that early firms place a lot of emphasis on everything else, but more is necessary on recruiting the proper people. Geoff Smart and Randy Street's book lays out the core methods for hiring, writing job descriptions, and training. The strategy, planning, and execution will fall into place if you follow the advice in this book and choose the finest and most qualified person for the position. Those who read it will have a better grasp of the best approach to staffing.
Key Points:
The flaws of the employment process are the focus of this book.
The scoring, sourcing, selling, and choosing stages of the employment process are all included.
These writers highlighted four common blunders that businesses make while recruiting new employees.
One extremely crucial choice you make throughout the recruiting process is not "what" but "who."
Book #4: Zero To One: Startup Lessons: How to Create the Future
Author: Peter Thiel and Blake Masters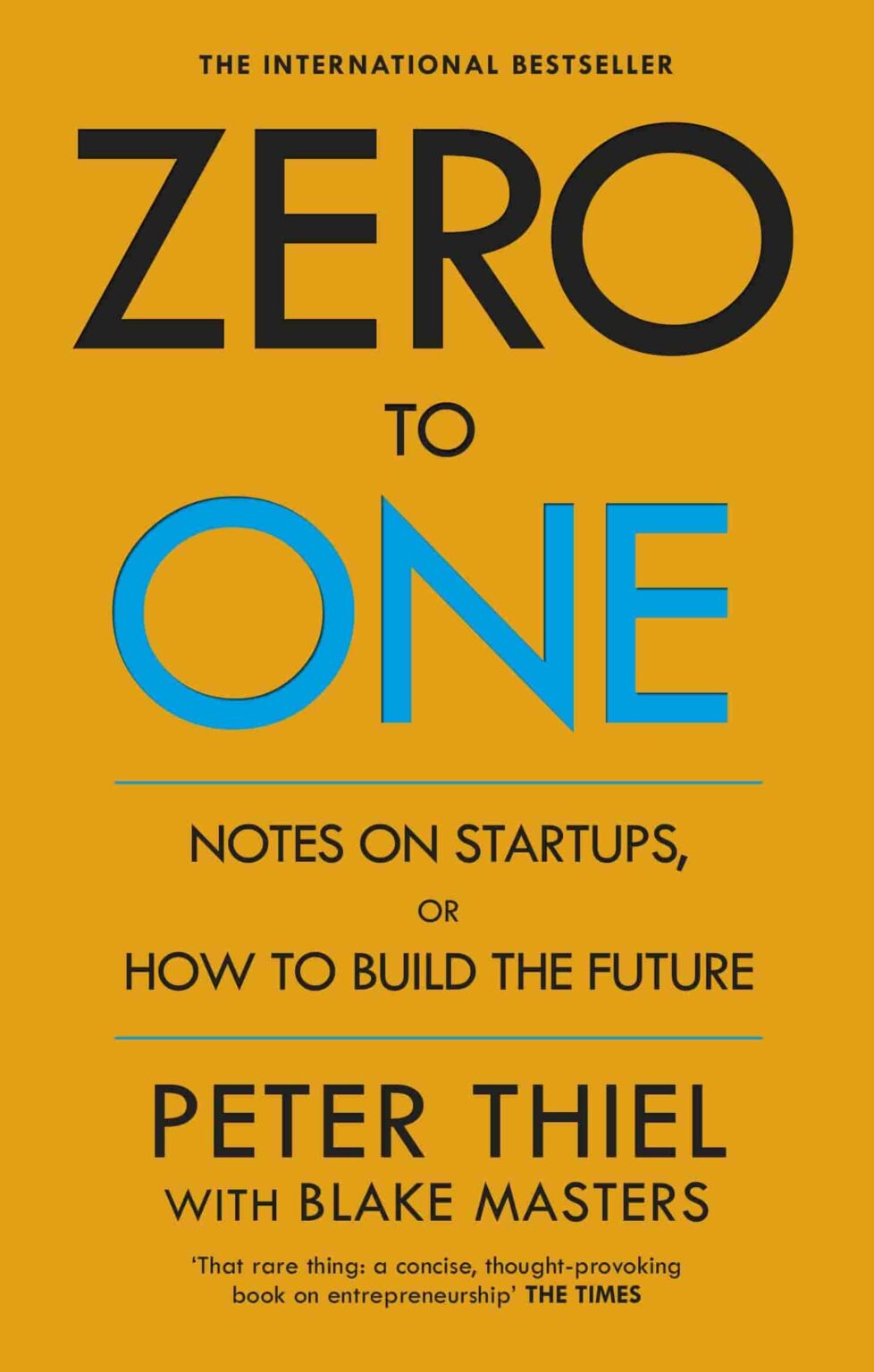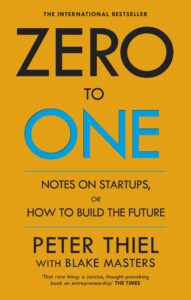 Buy this book here
Book Review:
The book suggests that a business's success ties in with the founder's "weirdness" and "passion." Most startups fail because their creators need more consensus on critical issues and make careless beginning decisions. This book is an excellent resource for young people looking for guidance as they launch their ventures.
Key Points:
The authors of this book, Peter Thiel and Blake Masters, suggest how readers might increase their chances of achieving economic success.
The authors recommend having the intestinal fortitude to take the risks of launching a new business.
The first need for every successful startup is for its founders to have a clear idea of where they want to take the firm.
No mistake about it; this book is one of the most motivational reads on starting a business.
Book #5: Leading At The Speed Of Growth
Authors: Katherine Catlin and Jana B. Matthews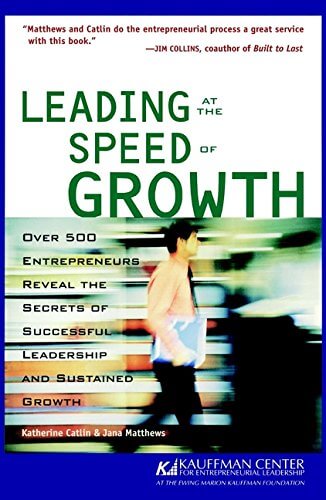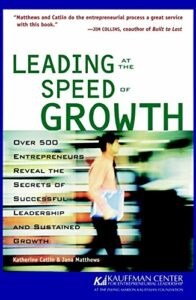 Buy this book here
Book Review:
It is an outstanding book about starting a business and should be required reading for all aspiring entrepreneurs. The writers challenge conventional wisdom. They present several examples and tried and proper techniques to support their views to deliver a slight advantage in today's startup culture. They give a growth diagram to illustrate the distinct phases of development and how these shifts in emphasis are necessary for the company's continued success. The book also includes a collection of interviews with prominent business people discussing their own experiences. There are 164 pages in this book that will help you start a profitable company.
Key Points:
The book describes a company's beginning, quick, and continual expansion.
It sheds light on warning indications and discusses other vital indicators.
The writers provide an intellectual framework for how and why a corporate leader should develop through time.
The authors of this book want every reader to grow into an influential leader as a result of reading it.
Book #6: Never Too Late to Startup
Author: Rob Kornblum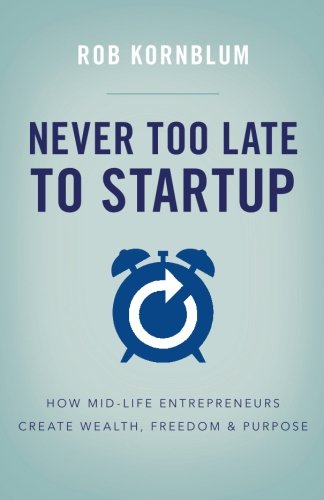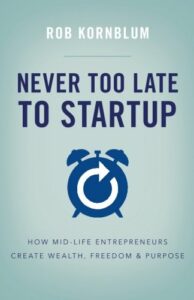 Buy this book here
Book Review:
The book addresses some of the most critical topics about starting a company. According to the author, those with more life experience may utilize that knowledge to their advantage, and they disagree that you have to be a certain age to be independent. Instead, he urges individuals to exercise their agency and take charge of their own lives.
Key Points:
The book says age needs consideration while urging readers to pursue entrepreneurship.
Because it is from their point of view, Rob Kornblum's book has a significant impact on midlife company entrepreneurs.
The author encourages readers to maintain a business despite difficulties.
It is one of the better options if you're looking for a good book about starting a business.
Book #7: The Hard Thing About Hard Things
Author: Ben Horowitz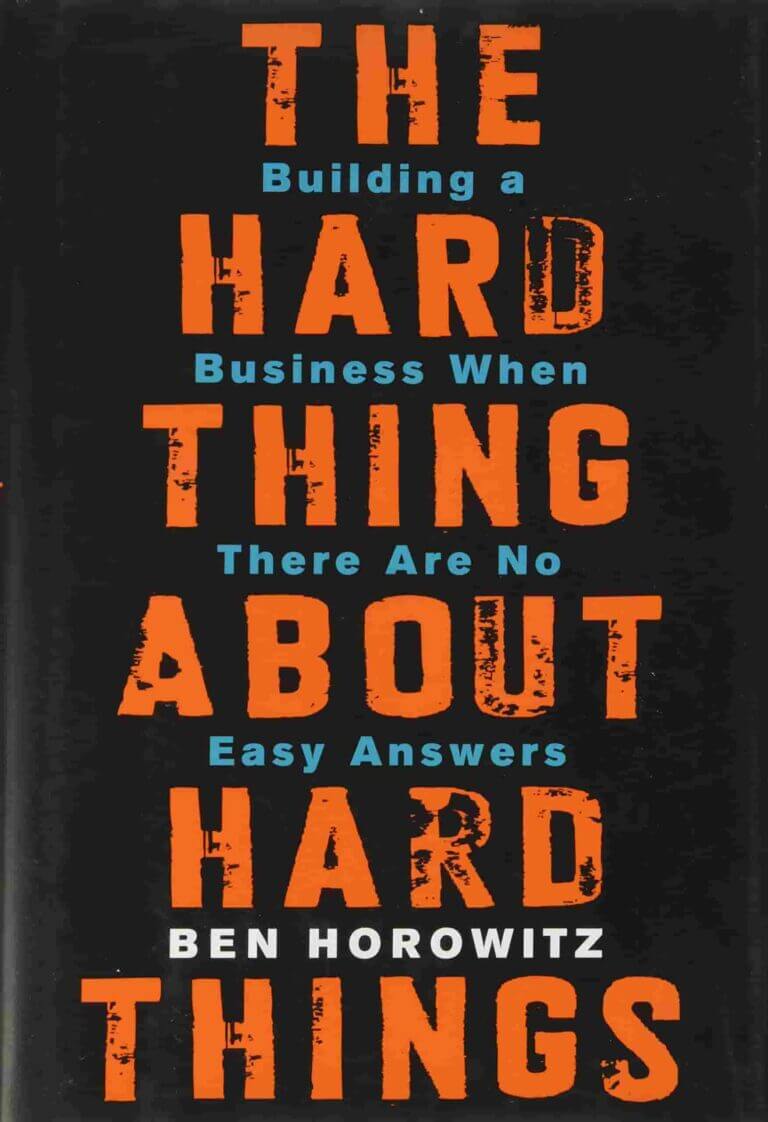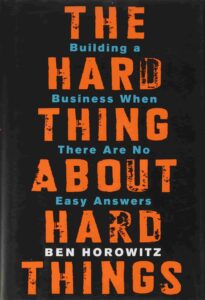 Buy this book here
Book Review:
Ben Horowitz is one of Silicon Valley's most successful business owners. He uses his experience starting and operating a successful technology company to provide invaluable guidance and real-world insight that one cannot learn in a classroom or even an advanced degree program. The author's forthright demeanor and responses are the finest aspects.
Key Points:
This book by Ben Horowitz contains some of the best business tips.
The book addresses issues, including employee promotions and terminations.
The book is based on the author's real-life experiences as a company owner.
Among the topics, he addresses are dealing with intelligent but unreliable workers and selling a business.
Book #8: Founders At Work
Author: Jessica Livingston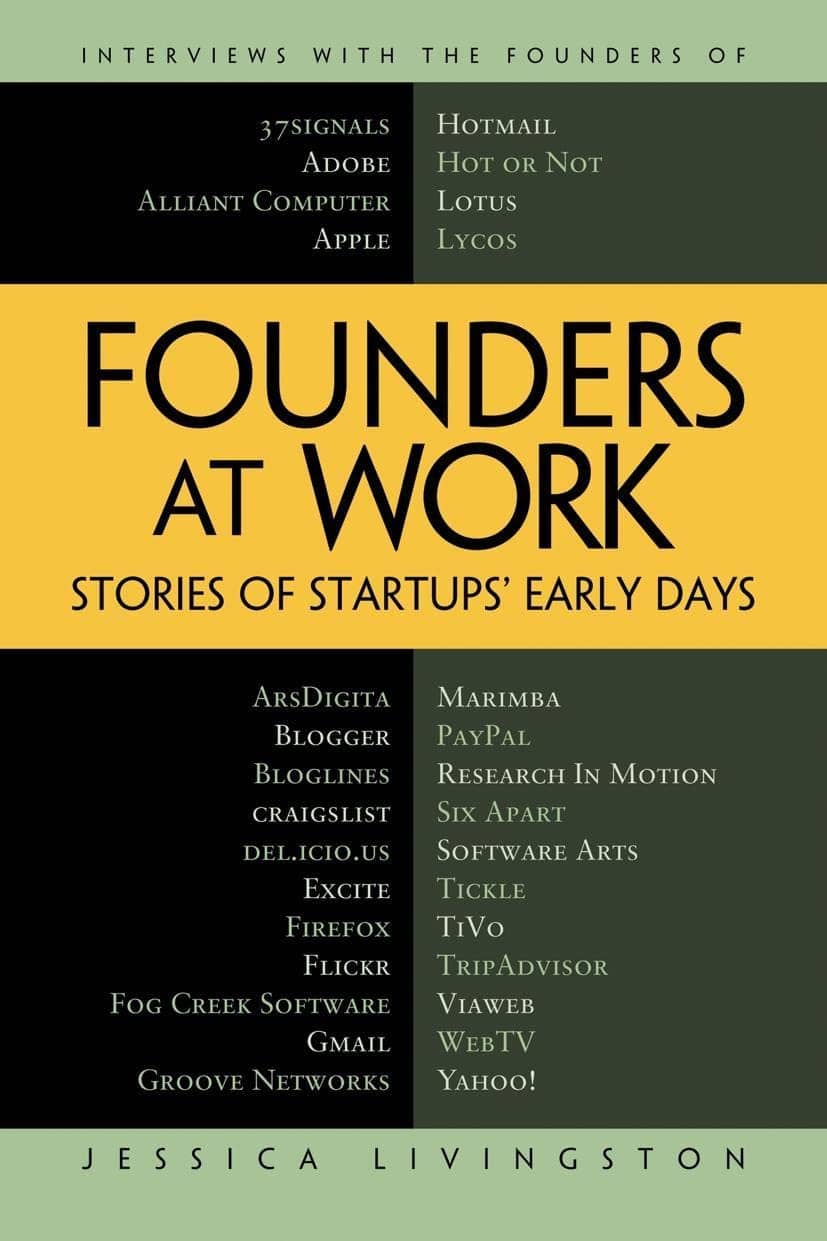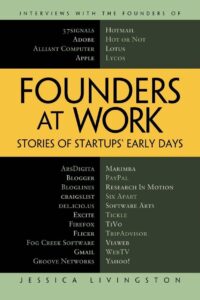 Buy this book here
Book Review:
The foundation for all enterprises is covered in this book by Jessica Livingston. It also provides recommendations and techniques one may apply in every business circumstance. This book is a must-read for every aspiring entrepreneur. Many successful businesses, including Max Levchin of PayPal, Steve Wozniak of Apple, Mitch Kapor of Lotus, Caterina Fake of Flickr, and Sabeer Bhatia of Hotmail, share their experiences and recommendations in this book. In it, they detail the inspiration for their enterprises and the steps they took to make them a success.
Key Points:
The author interviewed various business owners for this book.
The book offers advice on how to launch a profitable business from scratch.
This book gives readers a glimpse inside the heads of the industry's top thinkers.
It's up there with the essential books on starting a company.
Book #9: Radical Candor: Be A Kick-Ass Boss Without Losing Your Humanity
Author: Kim Scott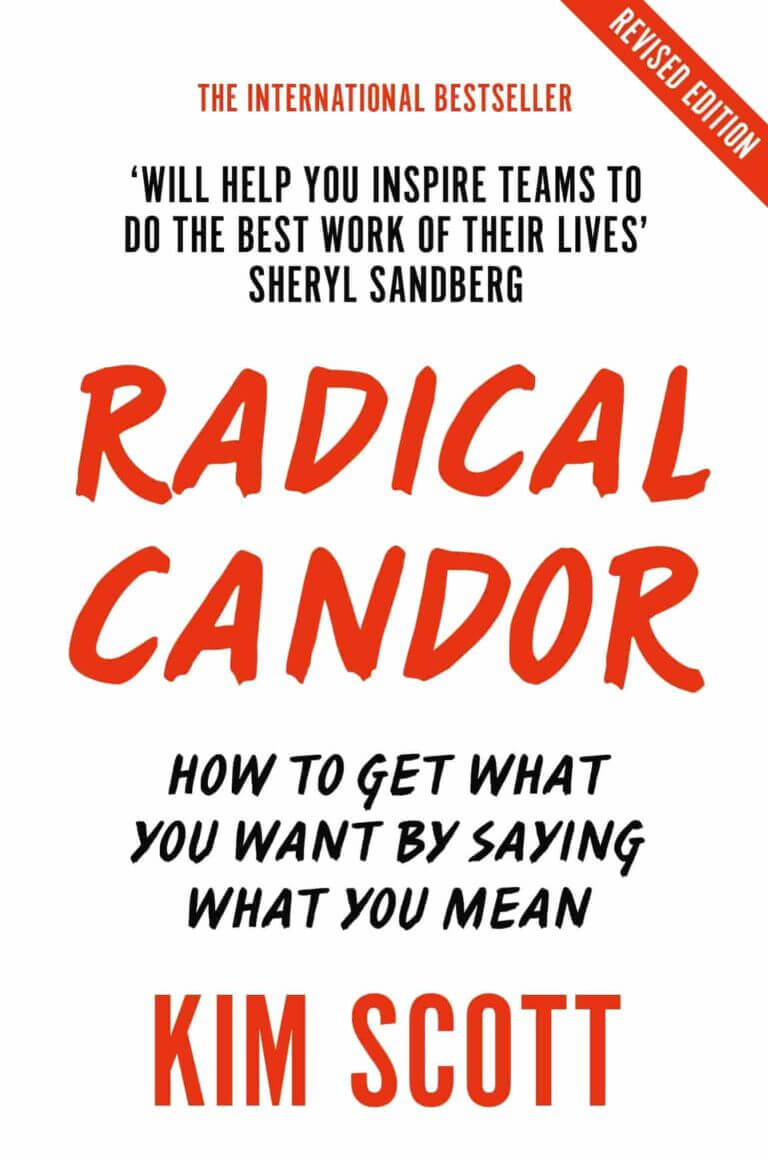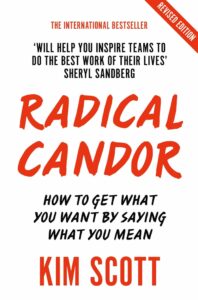 Buy this book here
Book Review:
The author of this book uses a quadrant structure to describe many facets of running a company and the obstacles one may face. You may learn to be an effective leader with the help of the unconventional resources provided by the Radical Candor ideology. Following the advice in this book may improve your performance and bring your dreams within reach.
Key Points:
The book by Kim Scott, initially published in 2017, summarizes the contemporary business world and how a startup might succeed. The book covers every prominent business figure on the globe.
It shows how a manager does a task and includes commentary on management style, group dynamics, and final results.
The author elaborates on a critical idea in growth management and suggests practical applications.
He also presents a novel approach to management.
Book #10: You Are A Badass At Making Money
Author: Jen Sincero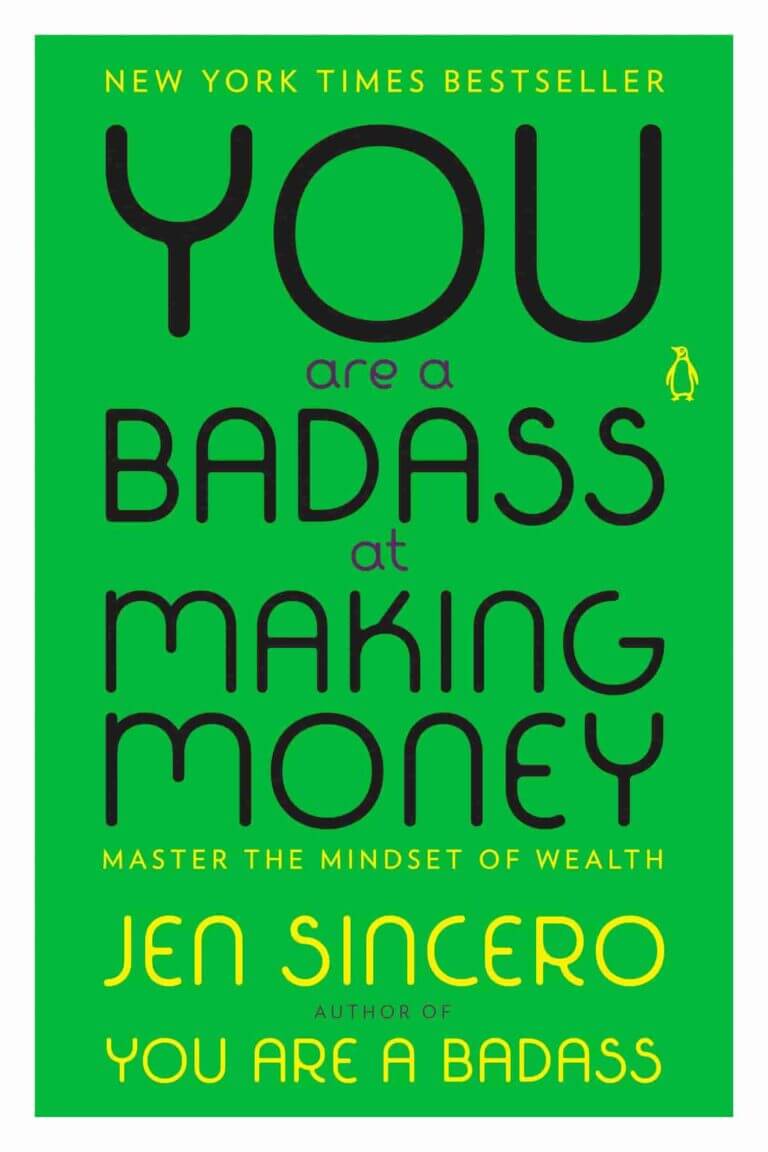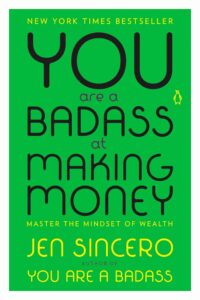 Buy this book here
Book Review:
Jen Sincero encourages individuals to reflect on the impact of their thoughts and actions in all facets of their lives. She claims that the poor want money but fail to strive for it. The book offers numerous practical suggestions for improving one's financial situation and setting tangible standards for future achievement.
Key Points:
According to the author, one must choose between making excuses and achieving accomplishment.
This book by Jen Sincero excuses other people's bad behavior by emphasizing that they paid for it with their own money.
Many people see money negatively, but this book shows this is false.
It lays the groundwork for individuals to have definite desires and plans for their financial resources.
Recommended Books
This article reviews the top 10 startup books for kickstarting your business. To know more, read the following books,