Updated June 16, 2023
Best Books to Know about Warren Buffet
Warren Buffett is an immensely successful investor and the CEO and chairman of Berkshire Hathaway. With a net worth of over $100 billion, he is one of the richest people in the world. An icon amongst entrepreneurs and investors, he is affectionately known as the "Oracle of Omaha." This list of books will help you get a peek into the life, work, and philosophy of Warren Buffett. It will guide you to making better decisions as an investor. These insights can get you a lot of success in your career.
Here are the top 10 Warren Buffett books you can read to learn new skills and be a better investor.
Now, let us go through the reviews of Warren Buffet's every book in detail.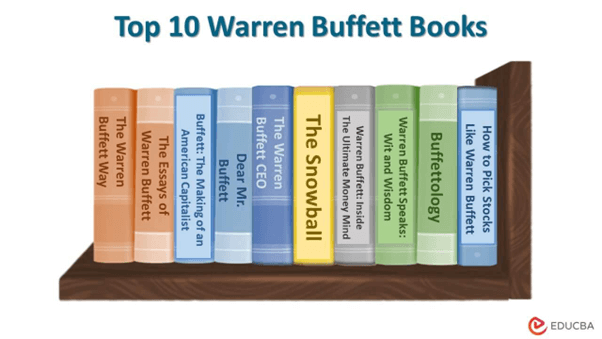 Book #1: The Warren Buffett Way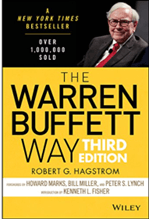 Author: Robert G. Hagstrom
Buy this book here.
Review:
This New York Times bestseller provides an insightful look into the mind of Warren Buffett. It analyses the strategies and thoughts behind the investment decisions that made him a business leader.
Key Points:
The book teaches readers to think like long-term investors.
The book contains diverse case studies from his portfolio.
It is considered incredibly helpful for amateur and experienced investors alike.
Book #2: The Essays of Warren Buffett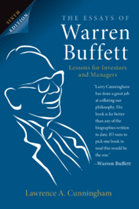 Author: Lawrence A. Cunningham
Buy this book here.
Review:
Professor Cunningham expertly curates this collection of Buffett's shareholder letters that show his wisdom. The letters explain his tactics in an educative manner. If you are an investor or a business executive, this book is essential to your bookshelf.
Key Points:
At the heart of this informative journey is the philosophy of Warren Buffett.
It collates his opinions on stocks, dividend payouts, investments, acquisitions, and zero-coupon bonds.
Buffett himself hailed this work as the most faithful depiction of his philosophy.
Book #3: Buffett: The Making of an American Capitalist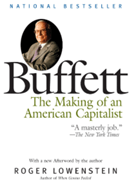 Author: Roger Lowenstein
Buy this book here.
Review:
It is a riveting read that highlights Warren Buffett's journey toward building one of the largest business empires the world has seen. The book gives readers a peek into his childhood, college years, and initial investments. It depicts his journey from being an amateur investor to a cult figure in the business world.
Key Points:
The book honestly depicts the modest, homely, and down-to-earth man behind a hyper-successful conglomerate.
Roger Lowenstein's work is considered by many as the definitive biography of the man himself.
The author spent years speaking to his friends and family to get an authentic picture.
Book #4: Dear Mr. Buffett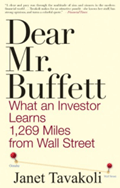 Author: Janet Tavakoli
Buy this book here.
Review:
The unique aspect of this book is that it uses Warren Buffett as one of its characters and weaves a story around him. The backdrop of the book is the 2008 housing market crash. It explains what led to it and the pyramid schemes that followed it.
Key Points:
Dear Mr. Buffett describes how the business magnate's strategies led him to predict the crash and save his investments.
It contains fun little anecdotes and deeply layered characters, making it a delightful read.
It systematically explains the activities that triggered the crash.
Book #5: The Warren Buffett CEO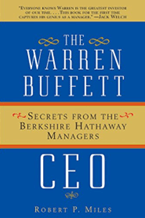 Author: Robert P. Miles
Buy this book here.
Review:
Unlike most of the Warren Buffet Books, this one cleverly sets aside his investments and portrays him as a manager. It showcases Buffett's hiring practices for his numerous subsidiaries and how he manages his different companies. It is a perfect handbook for management professionals to build a successful conglomerate.
Key Points:
Robert P. Miles highlights Buffett's incredible management skills that his investments often overshadow.
It depicts his version of leadership, team management, and strategizing.
It also shines a light on Berkshire Hathaway's culture and principles.
Book #6: The Snowball: Warren Buffett and the Business of Life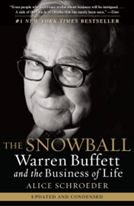 Author: Alice Schroeder
Buy this book here.
Review:
It is yet another New York Times Bestseller. The book had Buffett's cooperation while writing and provides a close and personal look into his life. Much like "The Making of an American Capitalist," it showcases his life and achievements in-depth.
Key Points:
The author adds a delightful dash of humor by describing anecdotes from his life.
This book is less about his investments and more about his familial and business relationships.
The book is a poignant take on Buffett's strengths, flaws, complexities, and legacy.
Book #7: Warren Buffett: Inside The Ultimate Money Mind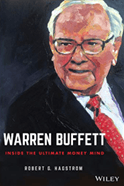 Author: Robert G. Hagstrom
Buy this book here.
Review:
The 2nd work on this list by Robert Hagstrom gives a ground-breaking look into the wisdom and thoughts that make Buffett a "Money Mind." Buffett himself calls this "a book for thinkers." It imbibes readers with the knowledge of how to become a money mind.
Key Points:
This revolutionary work shows the ingredients that go into making a money mind, a manager, and most importantly, a leader.
It also highlights the surprising aspects of a successful leader – an artist and a teacher, among others.
The book also talks about different philosophies that contribute to intelligent investment decisions.
Book #8: Warren Buffett Speaks: Wit and Wisdom from the World's Greatest Investor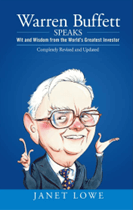 Author: Janet Lowe
Buy this book here.
Review:
This short work is a collection of Warren Buffett's sayings and writings that showcase his wisdom and common sense. It shows that at the core of his billions is just the application of pure logic. This compilation is of his interviews, speeches, and letters.
Key Points:
Read about Buffett's success formula from his mouth.
This book is an easy but enjoyable read for people looking to succeed, regardless of their field.
It depicts his views on life, his relationships, and his well-known sense of humor.
Book #9: Buffettology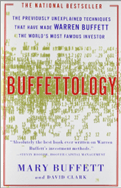 Author: Mary Buffett
Buy this book here.
Review:
Written by Buffett's daughter-in-law, this book delves into the mindset and persona of the world's most successful investor. It shows how he built one of the world's biggest business conglomerates from the ground up. His approach, strategies, processes, and skills are all described thoroughly.
Key Points:
Experience the genius of Buffett's method straight from a family member.
Mary Buffett explains how he recognizes and invests in a business's potential.
Buffettology teaches the reader how to create a successful investment portfolio.
Book #10: How to Pick Stocks Like Warren Buffett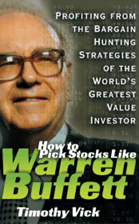 Author: Timothy Vick
Buy this book here.
Review:
This work is a relatively short and breezy read compared to many others on this list. It is perfect for youngsters taking their first steps into investing. It introduces the reader to practical ways of implementing the strategies that made Buffett successful.
Key Points:
The book contains information about various financial tools and Buffett's stock portfolio.
It shows how investors can profit from following Buffett's path in the stock market.
The author himself is a financial analyst who uses Buffett's methods.
Recommended Books
This article reviews the top 10 Warren Buffett Books for your understanding. To know more, read the following books,