Are you not able to focus your mind or on things? Does your mind hover around things? Is your manager speaking out important discussions in meetings and your mind is hovering around somewhere else. Don't worry. Around a sample of 2000 were taken and studied by Matthew Killingsworth and Daniel Gilbert sampled over a period of time, for their work behaviour. Around 47 per cent folk had shown this behaviour of non-focusing on the task assigned. Here are ways which can help you concentrate better at work.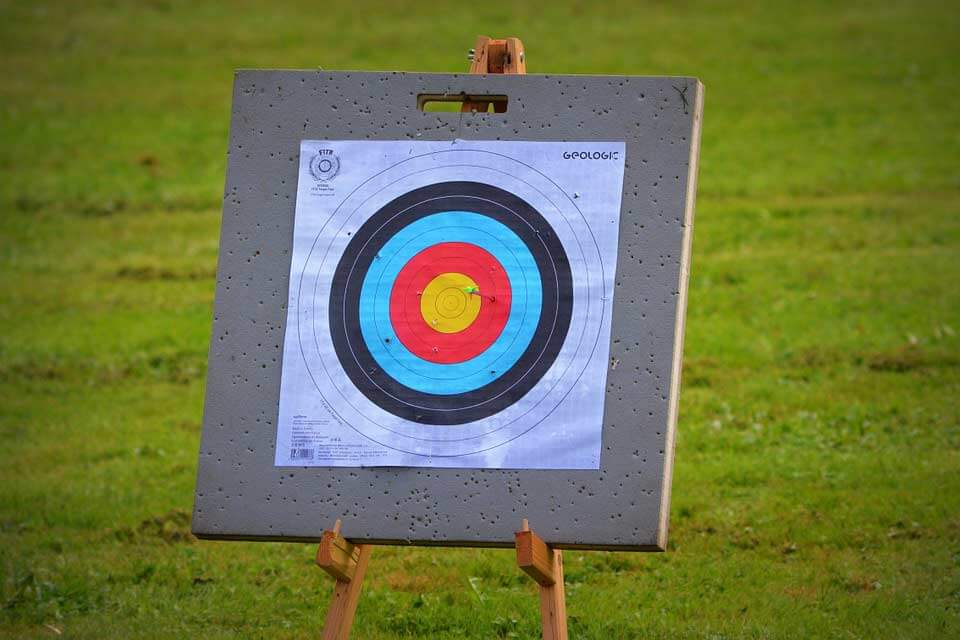 So what happens in an unstable and a wandering mind?
Did you know that an empty mind is a devil's place? Researchers have studied various modes of our brain and have come to the point as to how meditation can help one to stick to one thought and prevent hovering minds and thoughts. Meditation has provided a good means to overcome mind wandering. People practice focussed attention meditation to overcome this issue as and how it is becoming a serious issue for employees at work.
At, first your mind might get derailed at regular instances just like Alice in Wonderland but slowly you will focus your mind on each and every breath of yours by sticking to your breath each day. Slowly, you will start to steer your attention back to last where you left. Some other researchers say that on regular practice you do not hover around thoughts –thoughts get less sticky now slowly and slowly. There are Cognitive shifts in our brain during meditation. There is a default mode of brain which distracts our minds when we are not doing anything and starts hovering with all varieties of thoughts engaging in activities in which we are not engaging at all .It keeps bargaining during our meditation and concentrating minds.
Here are 8 steps to cope up with such a hovering mind:
Practice Yoga, gymnastics or something you love doing.
Keep track of what you are doing, bring your mind back to the task where you left.
Do one task at a time.
Read books for hours to set your mind at one place for hours.
Align your thoughts with the task you have undertaken to be done.
Concentrate on your breath. Breathe in and out regularly.
Try to stick to one thought .if your mind hovers, try to build control over it, bring it back each time.
Write one document at a time.
Defects of A Hovering Mind
Lack of concentration: A hovering mind leads to lack of concentration. You cannot stick to one thought. Your mind wavers. Research by gilbert has shown that this is due to activities in the primordial part of the brain .So continued yoga and meditation can result in reduced activities in this zone of the brain.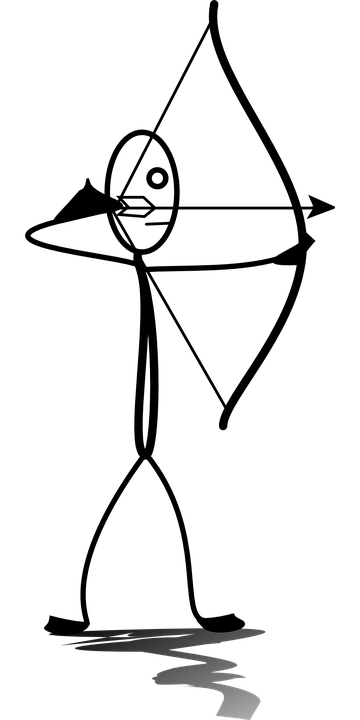 More errors at work: There are more errors at work as the brain finds it difficult to one task and many times takes up to multitasking at work and is resulting in errors and poor quality of work resulting in rework and cost to the company.
Delay in task undertaken: Lot of time will be wasted in doing one task and tasks undertaken will be delayed.
Lack of thoughtfulness: As you cannot concentrate you will not be able to stick to your thoughts and you will keep hovering about here and there.
Lack of sleep: Sleeplessness again is a result of lack of concentration and lack of sleep results in dark circles, weight put up, laziness and many other more side defects. So concentrate on your thoughts and avoid this sleeplessness.
Wastage of time and energy: Lot of time is wasted in getting back to where you stopped. Your brain keeps hovering and you forget where you were all the more. This wastes time and energy of the worker employee and the company as a whole.
More of rework and cost added to company: Cost to company and rework gets added up and in a way leads to more number of errors and cost to the company with lot of time taken to do the single task which could have been finished off earlier .
Benefits of Building Focus your mind:
Getting into the practical implications of practicing yoga or meditation and concentration on your breath, breathe in and breathe out exercises to focus your mind and this also trains various aspects of our attention .It has shown remarkable improvement in students' test scores and employees' work related performances.
While in a gym you build your muscles, in yoga you build upon your thoughts and concentration power .In a research it has been proved that meditation has a different level of brain activity. Neuroplasticity is a science of change in brain activity due to continued meditation practice and a different brain activity has been observed in such humans.
There is a complete deactivation of the wandering mind i.e. the medial prefrontal cortex of the mind by meditation and this allows them to concentrate better and longer hours at the work they undertake.
They develop better capacity to disengage .Greater connect between distraction zone and attention concentrating brain zones according to research and so they connect to the work they undertake without distractions.
Tips To Focus your mind More and Work More
Write down tasks and make to do list to keep you updated of all the tasks which you need to complete on time. Write down all tasks and make sure you constantly develop this habit. This will help you to keep track of work completed and work yet left to be done. Make a list this will help you to keep your thoughts and brain aligned together at one place.
Put up all pictures which will motivate you and your team to track down all the yet to do list of work aligned for work. This will help you focus if you can concentrate all your zeal and enthusiasm into one array of thought process.
All the distractions like facebook and social media accounts waste a lot of our time. Do not logon to social media while at work listen to music, it helps to concentrate better. This can be a good way to remove distractions out there.
Drinking lots of water helps to concentrate. Many a times walking helps to concentrate. It has been found that eating a healthy breakfast also helps to concentrate better at work .A hungry stomach will never help you to concentrate at work. So it's important to keep up a heavy breakfast taken start for any work so that you can concentrate without distractions at work.
Many a times we skip breakfast and meals, a hungry stomach and mind can never concentrate at work. So it is very important you eat well and stick to a daily healthy routine to work out if possible as it will help you keep fit and healthy and concentrate well at work .Drink also lots of water. Walk regularly to concentrate at work.
Put up a do not disturb board to help you and your office colleagues know that you are at the middle of some work and would hate to be disturbed and meeting and conferences can wait till you finish up the task that you have undertaken.
Deal with All Emails At One Go
It will be very disturbing to handle emails pinging each second and disturbing you. All you need is to set a timer to download every 1 hour interval so that you do not have to stop at the middle of something and get distracted each time.
Do Not Take Up Phone Calls
Try to keep all calls aside .Tell your colleagues that you are at office and need to concentrate in the task you take up .This will help you from getting distracted at the middle of something and starting it again altogether again.
Identify the Negative Thoughts
You might not even realize what your thoughts are. Beware of negative thoughts. Even if you can't change negative thoughts at least you can be aware of these emotions and think whether you are justified .There are positive thinking courses that can help you to learn more positive techniques to focus your mind and use in everyday situations.
Work on Your Stress Level
Work on your stress level by practicing out YOGA activities, Aerobics and other related stress relieving activities to help you feel refreshed and motivated to work another Monday with a fresh mind. You might not even realize that you are thinking negatively. Start to be aware, by your actions, deeds and words. Think about what would happen if you would think in a more positive way. Even if you can't change every single negative emotion, you can try to remove every aspect of it from your job life. Remember that negative work can do ample harm to work and working environment, thus it's very important to be positive in work.
When people's minds are hovering around, they are less happy according to the research scientist gilbert. This is due to inclination to negative thoughts and over stress .Mindful meditation is a treatment to depression, sexual dysfunction etc. A hovering mind and a wandering mind is not a bad or a curse. It's great that you are so creative, you can think out of the blue, you are imaginative and creative. This thought process has created so many writers, poets who can imagine things out of the blue .So keep meditating and learning more about your brain activities and focus your mind much better on one thought and one work at a time.
Take Regular 5-10 Minutes Work
Sometimes work becomes monotonous and our mind hovers around here and there. Concentrate on one task and take regular breaks of 5 to ten minutes to relax your brain and mind and feel healthy, revived and motivated without a sad and distracted mind.
Stay fit, hit a gym, get the vision to live a life and you will feel filled with the unbelievable zeal and enthusiasm to work harder each day and concentrate on all important tasks set up in the lot.
Do the important tasks then the less important ones –like this keep repeating and this will never let you get distracted or unmotivated and feel you engaged as a happy employee.
If you set the target that you want to be the next best employee of the month then you will have a clear defined mission and vision and you will never get distracted and you can concentrate better and target on your pre-set goals and missions
Remember your goals, targets and remember that if you get distracted this way you will not be able to go a long way –you might not even reach half way around. Thus keep focus your mind and desires and see how you will be targeted at work and you will never get distracted at work. Practice being patient .It's being patient which counts .Believe in yourself and time. You can do it .You have your goals to achieve in lined –then why to get distracted –you'll get delayed at work-there might be errors and spell mistakes –it will only lead to rework and time wastage and you cannot afford to do this if you want a promotion next month or if you want to be successful in your career .Follow this positive thought process and see that you will never get distracted .You will have control in your mind and thoughts and be positive. Wake up early morning, take a walk and enjoy life. A happy person is not a distracted person.
So keep focus your mind, practice yoga, meditate on your thoughts remember everything is in your control and you are the one who can make a change in your thoughts and activities.