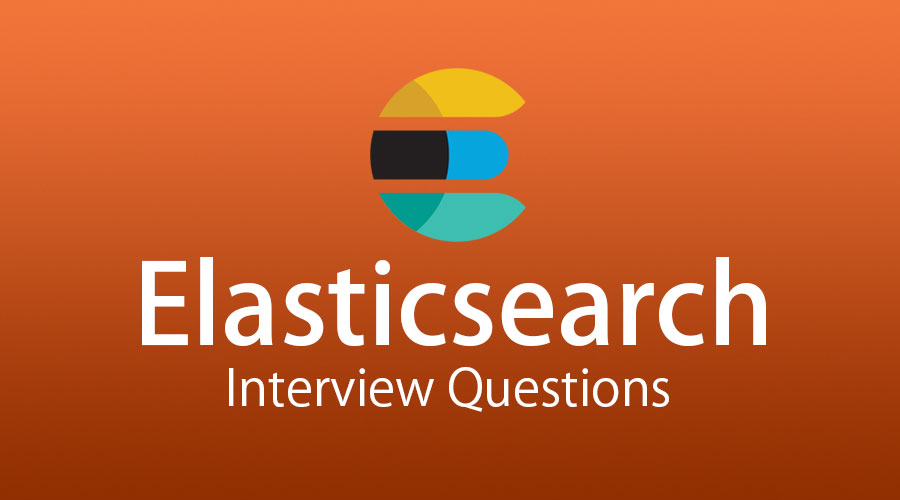 Introduction to Elasticsearch interview questions and answers
Elasticsearch is a search engine developed by Shay Banon in 2010 based on the Apache Lucene project and is cross-platform and was written in Java Programming Language having Apache License 2.0. This search engine is popular and similar to that of Apache Solr, which is also a search engine based on Lucene.
Preparing for a job interview in Elasticsearch. We are sure you want to know the most common 2023 Elasticsearch interview questions and answers that will help you crack the interview with ease. Below is the list of the top 5 Elasticsearch interview questions and answers at your rescue.
Most Asked Elasticsearch Interview Questions and Answers
Below is the list of 2022 Elasticsearch Interview Questions that are mostly asked:
1. What is Elasticsearch?
Answers:
Elasticsearch is a search engine based on Apache Lucene that supports a full-text search engine with scheme-free JSON objects and an HTTP web interface. This is s free and open source project developed in Java and licensed under Apache License terms. The key components of Elasticsearch are Node, Cluster, Index, Type, Document, Shard and Replicas. Elastic search has the capacity to perform a fast incisive search over large chunks of data.
Elasticsearch can be used to search different kinds of documents that provide scalable search, multi-tenancy, and real-time search. Elasticsearch is also available in Amazon Cloud as Amazon Web Services Elasticsearch Cloud. Elasticsearch is a distributed, RESTful search analytics engine capable of solving numerous use cases for business requirements in big data or data science environments.
2. What is an index and inverted index in Elasticsearch?
Answer:
Elasticsearch has a concept called index, which is similar to that of a table in a relational database structure. An index has mappings that define multiple types. An index maps one or more multiple shards and can have zero or many replica shards. Here Shard is an index that is split into multiple elements. Elasticsearch will have one replica for each index. The main reason for fast searching in elastic search is that index will be searched instead of content, making it so faster.
The inverted index is an index that is used to make very fast full-text searches which is a key component. This is used to search and make a list of all unique words searched in all documents. To create the inverted index, first, each document's field should be split into separate elements. In an inverted index, to store a mapping from content, words or numbers can be used in a database to its file location. The inverted index is a key component and structure of the elastic search to provide very fast full-text searches.
3. What is a document in Elasticsearch?
Answer:
A document in elastic search is a top-level or a root component object that is serialized into a JSON object and will be stored in Elastic search under a unique id. The entities or objects in most of the applications can be serialized to JSON with keys and values where the key is the property or name of the field and value is the data present for that key such as String or Number or Boolean etc.,
Documents in elastic search are indexed and stored and will be available to search using the index. In the key-value pairs, the indexes can be generated using auto-generated id values. Inelastic search, document, and object are often interchangeable words. Mapping is the process to define a document and the fields it contains, which are stored and indexed. Each index will have one mapping type in a document that defines how mapping can be done, and a document will be indexed. Each mapping type will have meta fields and fields, where meta fields can be used to customize the document's metadata. Each field will have data types like boolean, double, long, date or text, etc.
4. What is a Node in Elasticsearch?
Answer:
A node is an important component in an Elasticsearch, which is needed before starting an instance of Elasticsearch. A group of nodes is called a cluster. If a single node of Elasticsearch is running, then it is called a cluster of one node. In networking, the transport layer is used to establish communication between nodes of a cluster. Each node existing in a cluster can send client requests to each other and establish communication with each other.
There are several types of nodes such as master node, data node, ingest node, and tribe node. A Master node is a node that controls the entire cluster. A data node is a node that holds data in it and performs logical operations on the data. An ingest node is a node that can be used to ingest the pipeline, which means a series of processors to a document to perform some transformations before indexing the document. A tribe node is a node that performs some coordination to connect to multiple clusters across all the connected clusters and perform some logical operations or searches. By default, a node will always be a master node and a data node, but node configurations should be carried out depending on the large requirements.
5. What is Schema in Elasticsearch?
Answer:
A schema is a structure that describes multiple fields that provides a detailed overview of the document and its type, and the way of handling the fields inside the document. The schema is used for mapping in Elasticsearch, which describes JSON documents' fields with its data types. This process is called schema mapping in Elasticsearch. An Elasticsearch server usually contains zero or more indexes. An index contains multiple types which will have multiple documents in them. The other feature of elastic search is that it can also be schema-less by making the documents to be indexed without providing schema clearly.
If a mapping is not explicitly provided in elastic search, then a default mapping will be generated automatically while detecting fields during the process of indexing. This is the process of dynamic mapping generation. The mapping will be done in the form of JSON in elastic search, and this will be the hierarchically structured format. Each level in the hierarchy will have a properties configuration to make it work flexibly as per requirement. This means each and every level and its child levels will be having each property set to the last level.
Recommended Articles
This has been a guide to the List Of Elasticsearch interview questions and answers so that the candidate can crackdown on these Elasticsearch interview questions easily. You may also look at the following articles to learn more –