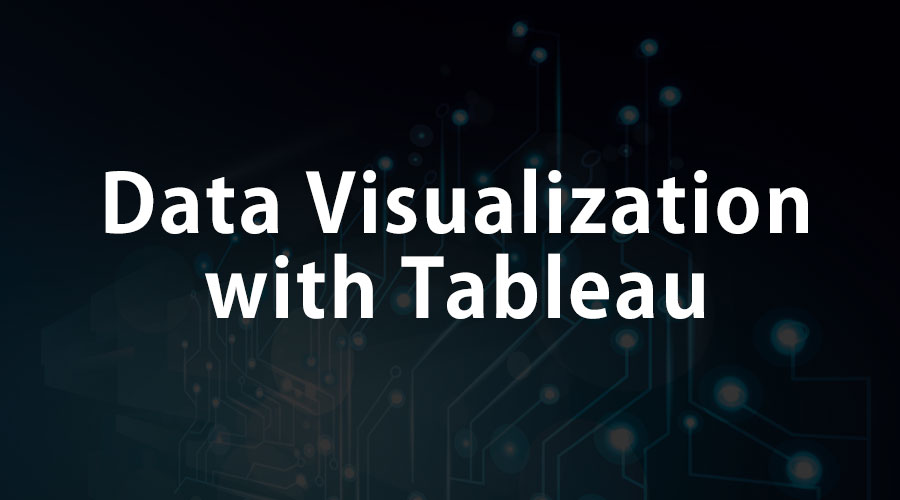 What is Data Visualization With Tableau?
Data Visualization with tableau is nothing but the process of presenting information through visual rendering. From centuries back, people have used to visualizations such as charts and maps to understand information more quickly and easily. As far as the human brain is concerned, it recognizes visual data more quickly than text data.
As more data is collected and analyzed, this data visualization with a tableau system is welcomed by most decision-makers. It helps decision-makers find out the relevance among the millions of variables and communicate concepts and hypotheses. This also lets them decide about the future.
There is also one more type of data visualization, which is called Interactive Visualization. This method goes one step ahead of the normal data visualization with tableau. It moves beyond the display of just static data representation. Instead, it interacts with the users, changing the data immediately and letting them know how it is processed.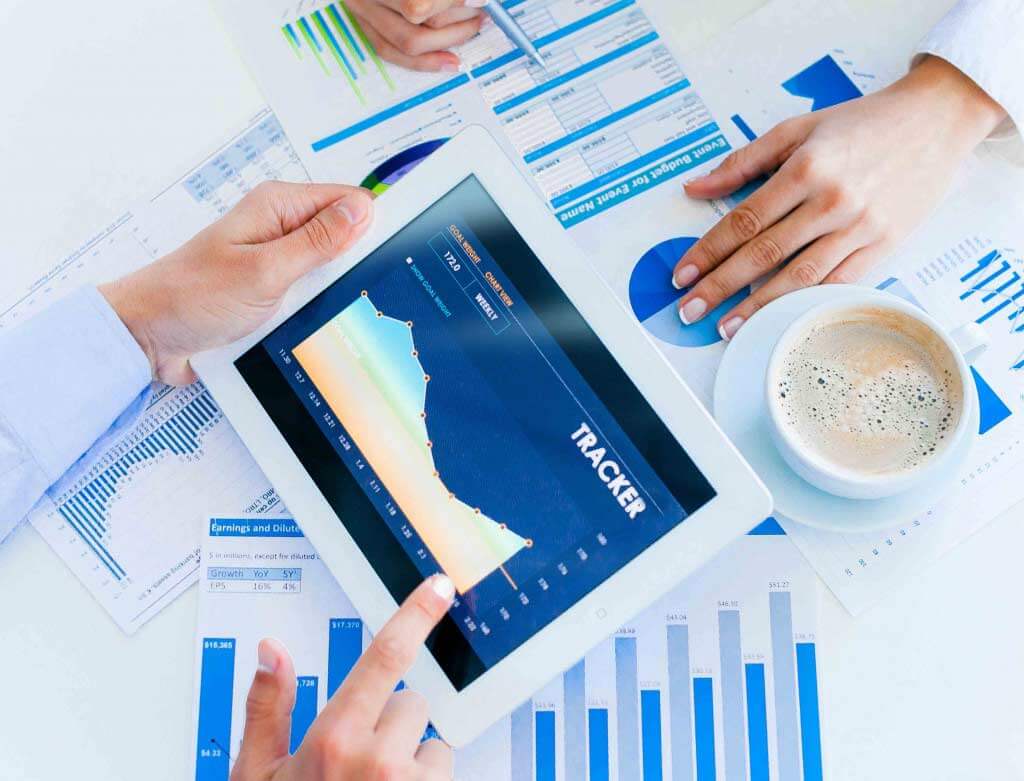 Importance of Data Visualization With Tableau
Technological developments in the current scenario have made data visualization more powerful; thus, it improves business intelligence. There are a lot of reasons why businesses use Data visualization definition. A few are listed down for you.
Visualization helps people to understand things clearly and have a better insight into the topic.
Visualization helps to predict the future easily and take better decisions
Data of large volumes can also be spotted easily and quickly
Data visualization conveys the information in a universal manner
It makes it simple to share ideas with others
Data visualization lets people know where they need to do an adjustment in their business to get a better result.
It provides scalability
It makes interpretation easy
Data Visualization Free Tools
Why do you want to invest in data visualization-free tools? Can't you use the traditional excel method to protect your data?
Today's data visualization-free tools are far ahead of traditional standard graphs and charts. Now a day's data are displayed in more sophisticated ways like data visualization infographics, sparklines, heat maps, detailed bars and others. There are also interactive data visualization free tools that enable the users to get engaged with the data for the purpose of querying and analysis. Data visualization free tools help to bring together your data from different channels and provides endless and quick flexibility.
Software vendors who provide business intelligence software also include data visualization as a part of their product. They either develop their own visualization technology, or they outsource it from companies that specialize in data visualization types.
There is a lot of data visualization free tools available in the market. We have listed a few top data visualization free tools.
MicroStrategy Analytics Desktop
Domo
Tableau
Qlik View
In this article, we are going to learn about one of the best data visualization tools – Tableau.
What is Tableau?
If you are planning to start creating your own interactive data visualizations, then Tableau is a great place to start with. It is one of the most popular and powerful tools which was created by Tableau software. It offers a set of tools that includes a net connection, desktop, and server version. It connects easily to any data source like Microsoft excel, corporate data warehouse or any web-based data.
Tableau provides an easy drag and drop interface that will quickly convert your data into business insights. It delivers the visualized data in a more appealing format called data visualization dashboards.
Tableau can connect to local or remote data which is different formats. Tableau can also convert live data into up-to-date visualizations.
Data Visualization Types Benefits and Features of Tableau
Tableau is an industry leader in the field of business intelligence. It is becoming the standard for data visualization. Now let's see the important features of Tableau that are intuitive and powerful.
1. The visual analysis in a click: Tableau analyzes data in a logical and easy manner. The data is converted into visualizations in less development time. Making quick visualizations is a great advantage of Tableau.
2. Interactive dashboard: Tableau has a beautiful and interactive dashboard that gives results very quickly. The dashboard will also show you rich visualizations. The data visualization dashboard will give you an in-depth knowledge of the data.
3. Easy use: Some data visualization tools make data analytics hard, but Tableau makes it easier. It reduces unnecessary complications. Tableau uses a drag and drop interface, which offers a user-friendly environment. One can use Tableau if he knows the basics of MS Excel.
4. Direct connection: Tableau connects the users directly to databases, data warehouses and other sources of data. It does not require any complicated setup.
5. Deals with big data: Tableau can analyze enormous data effortlessly and visualize it better than any other DVT.
6. Publishing and sharing: The dashboard can be published live on the platform from which the user is accessing it. The results can also be shared live.
7. Deals with all types of Data: The interface of data visualizations Tableau has a fast data engine that extracts data from various sources with unequal instincts. All the data is created equal in Tableau.
8. Trending in the market: Tableau is growing rapidly in the business analytics market. It is being used in all industries now. Many top-rated companies like Microsoft, Nokia, and Deloitte use Tableau to meet their business intelligence requirements.
9. Interactive visualizations: One of the most important features of Tableau is its ability to create more beautiful data visualizations types. It produces attractive and functional visualizations that will help the user in making decisions.
10. Smart Maps: Tableau also lets you search in the map or lasso data points. It will help to get an answer to the geographical question "Where ?"
11. Works across multiple platforms: Tableau can be accessed by the users through desktop, browser, iPad, or mobile phone. By this feature, it has created a revolution in the data analytics industry.
12. Copying between dashboards: Tableau lets you copy the worksheets or any dashboard elements between different workbooks. Because of this feature, you need not start everything from scratch if you have different business analysts using the data visualization types software. You can also have seamless interactions between the dashboards.
13. 64-bit version: Tableau gives you an option to choose between 32 bit or 64-bit versions. The version downloaded depends on the OS. In a 32 bit OS, you can install only the 32-bit version of Tableau. The 64-bit version has a lot of memory space and improves the speed.
14. SAML Authentication: SAML authentication lets a user create a single sign-on in a mixed infrastructure environment. This will let the Tableau server mix into your core business areas and internal applications.
15. Metadata Management: Tableau lets you rename the fields and modify the formats quickly and easily. You can also create subsets of data by selecting groups of points.
Creating a Dashboard in Tableau
Follow these steps to create a dashboard in Tableau
Get started
Download Tableau or use a free trial version of the tool. Tableau is available for a Windows version, and the other users have to depend on a virtual machine.
Connect to your data
Once you start with Tableau, you have the option to choose from a variety of data sources to connect. The best thing is to start with Google Analytics Data.
Tableau uses the OAuth method to connect with Google Analytics. Login using your Google account info.
Extract the data
The next step is to choose the dimensions and measures of the data you want to analyze.
Dimensions include landing pages, source, medium, City, country/region, date.
Measures include visits, bounces, exits, page load sample, load time, page views, time on page, unique page visits.
The data set will depend on the dimensions added.
Workspace
Get to know about the workspace of the tool.
The workspace is divided into three major sections – data, settings, and visualizations.
You can view two sets of data on the left side of the screen, dimensions on the top and measures on the bottom of the screen. The columns and rows are located near the top of the screen.
Data visualization with Tableau
You can visually see what the traffic by medium looks like.
To do this, drag and drop the data visualization types icons to the columns and rows sections at the top of the screen.
Drag the medium icons into the columns section and visit icons to the rows section.
This will let you know the data in a visual form. You can also more interesting data representations.
You can also color the medium by dragging the medium from the columns area to the color area. This will let you compare the data easily.
Enhancing your data
The raw data includes just the numbers, and there is a lot to do with the raw data, like aggregation. For example, the raw data will provide the number of bounces but does not provide a bounce rate. But Tableau gives you an answer to this problem. It has a calculated field where a variety of calculations can be done.
You can do behavioural segmentation that will give a new dimension to your data visualization definition with tableau.
Segmentation of Data
Tableau is very effective in data segmentation. There are a lot of ways to segment your data. For example, landing pages, blog behaviour, bounce rate are few ways to segment data.
The calculated field option is a very attractive feature of Tableau, which lets the users dynamically segment your data. You can do a lot of calculations, and a variety of powerful functions are available. Another interesting feature of this option is once you edit or refresh your data, all these fields will be recalculated.
Filtering options
One of the great features of Tableau is the Filter option. It lets you filter data in real-time.
There are two data visualization definition methods of filtering your data in Tableau.
In the first method, simply drag and drop the element you want to filter in the filter region and then select your option.
In the second method, there is a quick filter option. To do this, right-click on any element you want to filter and select the option Add to quick filter. The tool will automatically add the element to the filters in the right-hand column.
This function will help you mainly in data visualization with tableau presentations to answer questions.
Quick Visual options
Tableau tool has an option called "Show Me" to get started with your visualizations quickly. This option is located in the top right side corner of the screen. It contains different types of visuals that the tool offers. When you move the cursor over the visuals, you will get to know what data is required to use that particular type of visual.
There are a few data visualization definitions for making your visual data look the best and give you the best result.
Include the data size and cardinality
Find out what you want to visualize and what type of information you want to convey
Know about your audience
Convey the information in a simple format that will let your audience understand it easily
The visual representation will help you get answers to your business questions like Where do I need to concentrate? What is the volume of sales?
This will also let one get a deeper insight into the data and make better decisions in business.
Conclusion
The bottom line of this article is Data Visualization with tableau is an art and science by itself. The information will the article will help you to get started with the Tableau tool.
What are you waiting for? Take a dataset and reproduce your reports. You will be impressed by this tool. Before going for data, find out your target and questions to be answered. This tool will help you to uncover some interesting findings. You will understand the power of data visualization with tableau.
Get started with Tableau now.
Recommended Articles
This has been a guide to Data Visualization With Tableau. Here we have discussed the basic concept, Importance, Free tools, along with Creating a Dashboard in Tableau. You may look at the following articles to learn more –