All About The Crowdsourcing Marketing
Crowdsourcing marketing- The process of gaining work or funding from a crowd of people, usually through online sources, is called crowdsourcing Marketing. Created by combining the two words, namely crowd and outsourcing, the main idea behind this technique is based on the plan to take work and then outsource it to a group of people, usually on the internet. A prime example of crowdsourcing Marketing was done by Wikipedia who, instead of creating their own encyclopedia, invested in writers and editors who then created the information on their own. This resulted in the creation of a global comprehensive encyclopedia that is today popular with all users of the internet. The main principle behind outsourcing is based on the fact that the quality produced by multiple people is more than the quality produced by an individual. By bringing together a large crowd of people, crowdsourcing Marketing believes that the skills, idea generation participation, and quality of content are extremely good and superior at all possible levels.
Crowdsourcing Marketing can be of many types
They include the following:
1. Crowdsource your design/logo
If you are looking to create a new logo for your brand, you can easily outsource the same to a group of designers. You can establish your demands, requirements, pay scale, and deadline. All the designers who are keen on doing the job will send you a finished design before your deadline. This way, you will receive many options for your brand logo, and you can choose the one that is closest to the one you visualized. Crowdsourcing Marketing your design needs in this manner; brands and small companies can easily reduce their costs while having an array of options as well. This technique can also be used to help brands get designs for fashion, video and product design, furniture, advertising, among other things. In short, almost all forms of designs and logos can be outsourced to designers on the internet.
2. Crowdfunding
This technique involves asking a group of people to contribute money towards a particular project. For instance, if an artist wants to record a new CD, then crowdfunding can help them achieve that goal. The artist can take help from a crowdfunding platform where they can set a goal amount, deadline and also offer rewards for the donors as well. The artist must raise the entire amount with the help of his/her donors within a stipulated time, which is generally less than 60 days. This technique of sourcing donations from multiple groups of people is generally used by charities, artists, and start-ups who then use the generated money for producing documentaries, manufacturing innovative products, or for research on a particular topic or issue.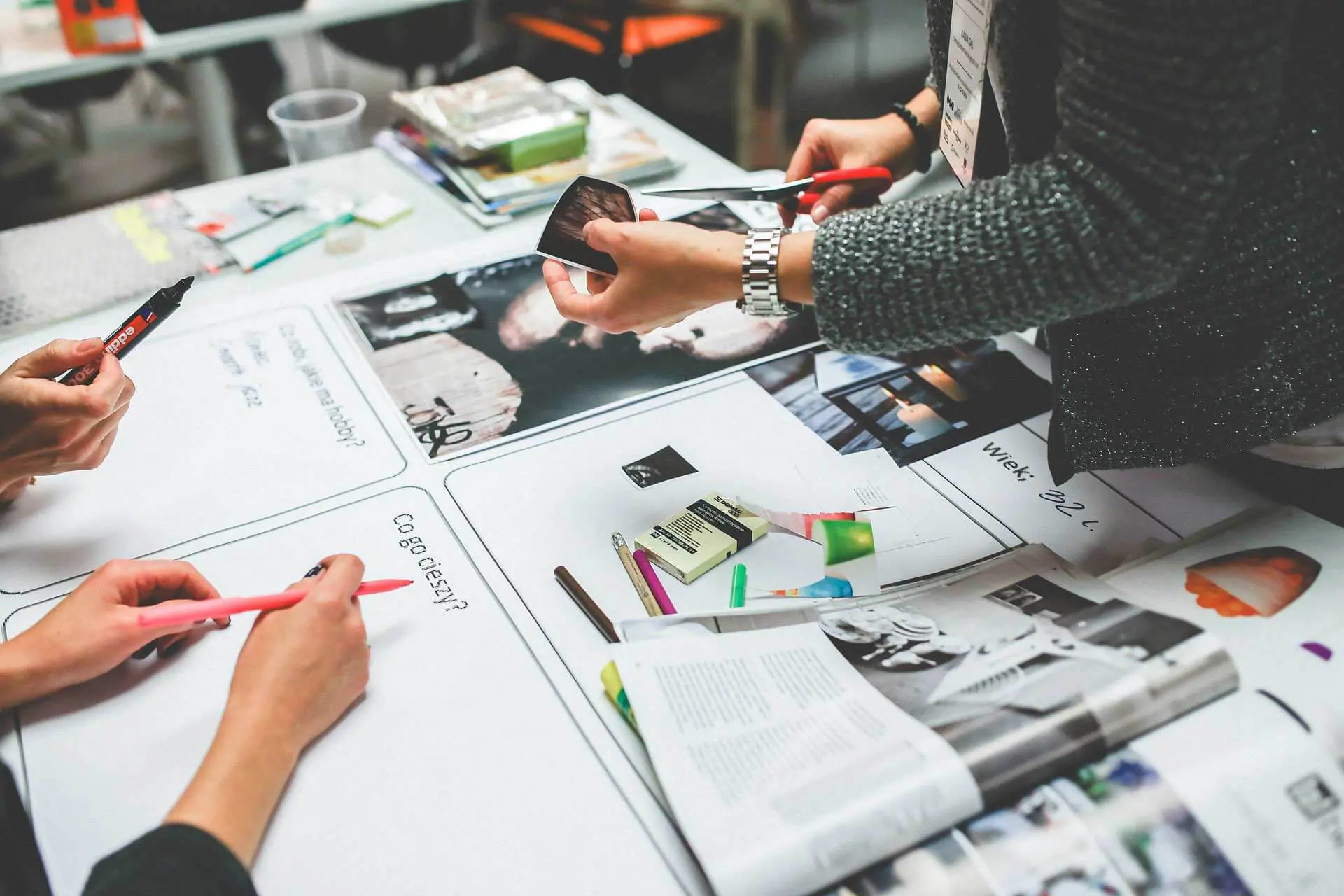 3. Microtasks
This technique involves breaking up an entire project into multiple parts and giving them to a group of people. Suppose you have 1000 photos and you need a caption for each of them, then you can distribute the 1000 photos to 1000 people who then will have to come up with one caption for the one photo that has been assigned to them. By breaking up the task, companies can not only ensure better management of resources but can divide the payment for each task as well. Micro-tasking can ensure that the tasks are completed within a short duration of time. If one person has to give captions for all the 1000 photos, it will take him a long time, whereas thinking of just one caption will not take much time. Some other tasks that can be conducted through micro-tasking are scanning images, database correction, proofreading as well as transcribing audio and video files. Work done through microtasks is faster, cheaper, and generally has a high quality attached to it as well. By employing people in other countries, it is able to generate employment in those regions as well.
4. Open Innovation
Crowdsourcing Marketing can help brands and companies with innovation. So whether it is a business idea, a project begins, or perhaps a marketing campaign, open innovation can help all aspects of the business from designers, investors, marketers, and brand managers to collaborate on a single idea. This technique can be implemented either through a dedicated web platform that can be used by people outside/inside the company. Through open innovation, brand managers can bring together people from different parts of the globe as well as professionals with different sets of expertise to work on a single project. This is, therefore, a collection of people and expertise that would not be available to an entrepreneur had he not had access to online media. By bringing together people across the globe to work on a single project, no distance is too much for a person who banks on open innovation.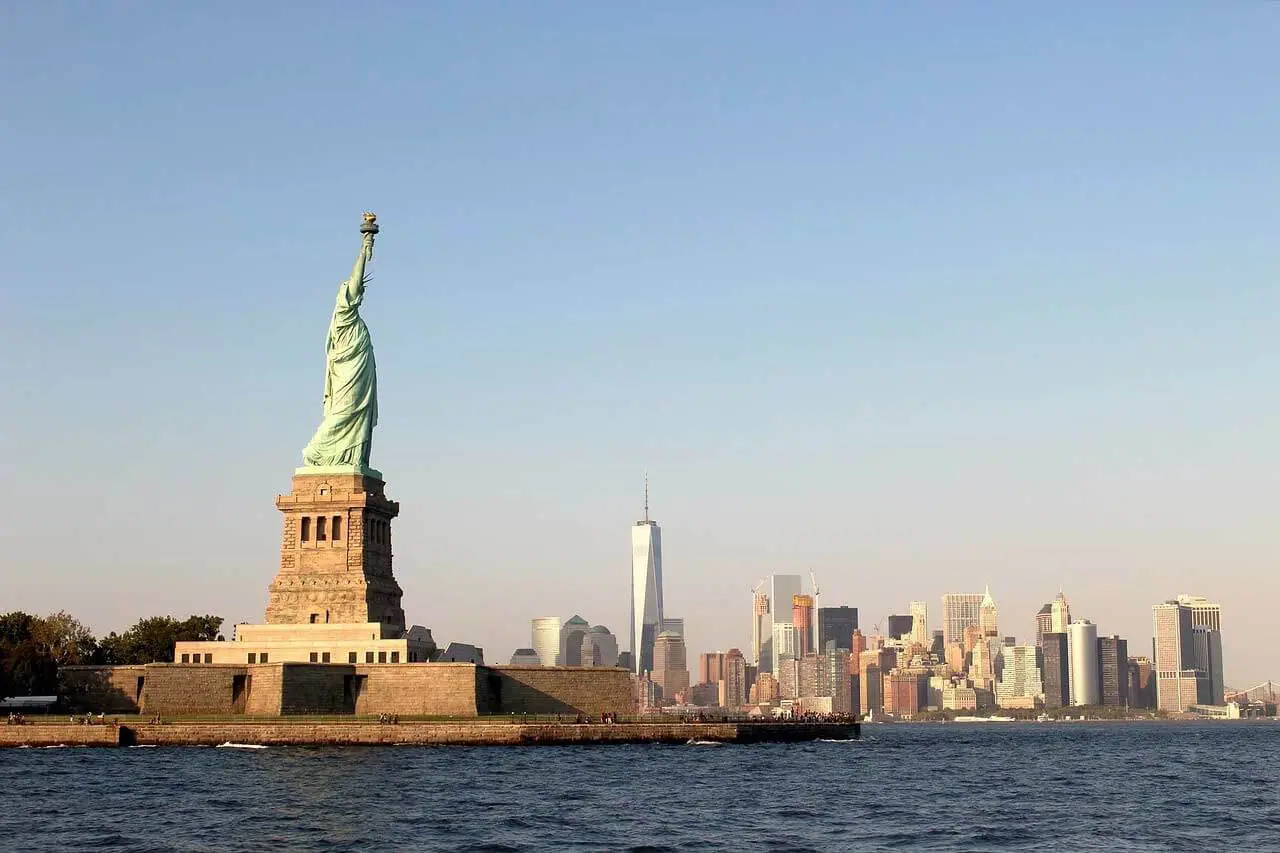 History of Crowdsourcing Marketing
One of the earliest recorded instances of crowdfunding is visible in one of the most famous landmarks of the world, namely the Statue of Liberty. This monument was partially funded by the American Committee of the Statue of Liberty, which had the task of raising money for the monument. However, the group fell short of almost one-third of the money required for construction, and the Governor rejected to pay for it with the use of city funds. The ensuring problem was resolved by the famous publisher called Joseph Pulitzer, who launched a fundraiser campaign in his papers. Within five months, the New York World raised close to one lakh dollars from multiple donors, which included children, street cleaners, politicians, and business people. Though most of the donations were all less than a dollar, they were enough to complete the construction of the statue.
Since then, crowdfunding has changed very little but has definitely come a long way. Here is a short synopsis:
1997- Modern day crowdfunding takes roots in society:
One of the first recorded instances of successful crowdfunding took place in 1997 when a British rock band funded their reunion tour through online donations that were donated by their fans. Inspired by this technique, ArtistShare was established as the first dedicated crowdfunding in the year 2000. After this, many crowdfunding platforms began to establish themselves, and very soon, this industry becomes a major establishment as well.
2009- Crowdfunding becomes a major funding source in the world:
A popular option for entrepreneurs to give wings to their dreams, gain exposure and funding, crowdfunding quickly gained a lot of traction. From 530 million dollars, the crowdfunding industry grew to close to one billion dollars in the year 2011. In the coming years, this industry is expected to grow into an even larger enterprise. With 74 percent of compounded annual growth rate, crowdfunding has gained a lot of traction, especially because loans and funds of banks have reduced significantly.
In the year, 2012, Obama signed the Jumpstart Our Business Startups Act which further allowed investors to fund the dreams and ambitions of other small entrepreneurs and activists. While it has taken crowdfunding a long time to reach here., the future is invariably bright for this industry. The increasing popularity of crowdfunding has, in turn, led to the establishment of some amazing campaigns, and many people are now open to the option of donating to innovative marketing campaigns and ideas.
Importance of Crowdsourcing Marketing
The internet is today a melting pot for various entrepreneurs and innovators. From blog writing on Wikipedia to YouTube videos, innovation and creativity are always going to help take your brand ahead in the true sense and help you reach out to the audience in an effective manner as well. Right now, the distinction between producer and consumer is no longer valid as almost all the people on the net have the tools to create and consume products/services. As a crowdsourcing business strategy, it is important to understand that a large group of individuals can generate a higher level of productivity than a single individual or professional.
With an explosion in productivity and innovation, today's crowdsourcing Marketing can help innovators and businessmen to achieve their goals in a faster and simpler manner than ever before.
While the idea of soliciting customers is not a new concept, an open-source software movement has even made it is possible for brands to function with a large number of people as well. The major difference is that while in the yesteryear, crowdsourcing technology was restricted to just big brands, now, with the use of the internet, everyone can perform complex and creative tasks at reduced costs.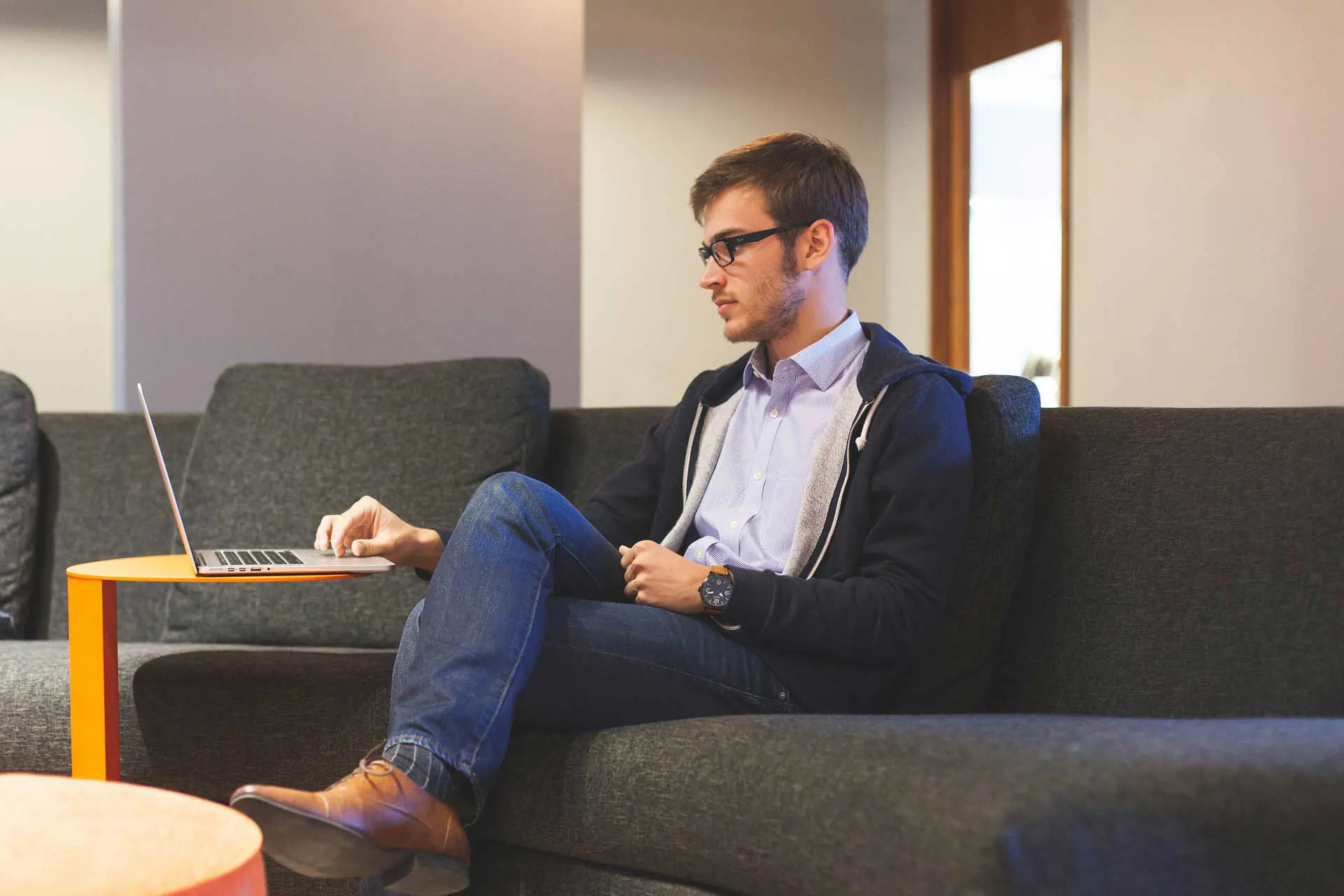 Pros and Cons of Crowdsourcing Marketing
A powerful crowdsourcing business marketing, crowdsourcing Marketing helps brands to leverage creativity and audience in a powerful manner. In this way, brands can ensure that they can promote and grow their network in an effective fashion. From designing marketing campaigns to researching new products to solving the company's hurdles, crowdsourcing Marketing can help brands to find answers to all their queries in a cost-effective manner. And the best part is that consumers always like to gain some recognition and would love to have a share in helping a brand achieve its goal and objectives.
Consumers want to be involved in the functioning of the companies, and that is why crowdsourcing Marketing helps brands to reach the next stage of development in a manner that is beneficial not just for brands but for the consumers as well.
Crowdsourcing Marketing has some drawbacks as well. While consumers are not exactly employees of a brand, their resources cannot be leveraged at any time. It is definitely important that brands leverage their interactions with these consumers in a proper manner so that even if things go bad, they can be resolved in a proper fashion.
Crowdsourcing and crowdfunding are two things that are within the grasp of brands all over the world. Some of the things that brands should keep in mind while outsourcing includes the following:
While crowdsourcing Marketing, always plans ahead: The first step in any crowdsourcing Marketing plan is to choose the right model. This model must be able to help you reach your goals in a comprehensive manner. It is important that brands are clear of their objectives and understand in which manner that they can achieve them. Always choose the right crowd because while choosing the right campaign might be easy, the process of communicating with the right audience might be difficult. Create a good and structured plan by using the power of social media to effectively reach your audience. This audience will further help you reach out to a wider audience, thereby helping to create creating good and meaningful campaigns.
Always keep your crowdsourcing business plans simple and easy: It is important that brands make it very clear to the people involved in the project about your goals and objectives. Break down your strategic goals in such a manner that they can be converted to smaller tasks, and that will help the people to work together to achieve the big goals. Create good channels of communication so that expectations can be met at all stages. As crowdfunding is based on donations, it is not easy to get people to part with them, and many successful donations are based on donations from friends and family rather than strangers. In order to create a strong network, it is important that brands have a track record for of success on the one hand and also ensure a transparent nature in which the money can be spent.
A good crowdsourcing business platform will be able to engage people and reward participation: Crowdsourcing is a great opportunity to help brands and companies, especially new ones, to engage and empower their supporters in an easy and simple manner. That is why creativity and innovation are extremely important because only innovative projects can help you reach the concerned people in a powerful manner. Engage your current supporters so that they can effectively grow and empower your brand.
Positive contribution on the brand part will help you make your crowdsourcing successful: Throughout your crowdsourcing Marketing campaign, it is important that brands must remain positive and encourage at all times. A little interaction on the brand's part might go a long way in helping them to secure all of the above. Have faith in the entire process and stay focused on your mission, as that will help you achieve your goals and objectives.
In conclusion, crowdsourcing is a really good and effective way in which companies can reach their goals in a cost-effective manner while engaging with a lot of people as well. It is not just a proven model and is a cost-effective solution for a lot of issues faced by brands and companies. Crowdsourcing business is an effective tool for helping a brand achieve its goals by integrating the power of the internet with the resources of the company.
Recommended
So here are some courses that will help you to get more detail about crowdsourcing marketing, crowdsourcing business, and also about crowdsourcing technology, so just go through the link which is given below.