Updated June 15, 2023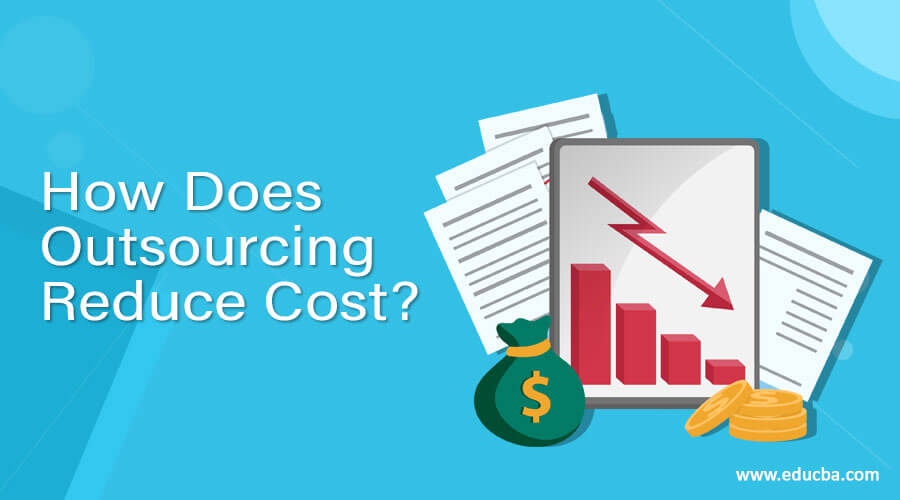 How Does Outsourcing Reduce Cost?
Outsourcing has become an easy and cost effective technique used widely in today's digitization world. Developed countries prefer outsourcing their business processes to developing countries like India. Before going any further, we need to know what outsourcing means. Outsourcing is when companies and organizations hand over work to an outside vendor. Outsourcing can involve any work process that can be handled from the organization's external location. Offshore outsourcing is another term for this process. Offshore outsourcing allows the organization to obtain high-quality services at a low operational cost.
There are three broad categories of offshore outsourcing:
Business Process Outsourcing BPO deals in back office and front office outsourcing.
Infrastructure and Technology Outsourcing: it deals with networking and technology services.
Software Outsourcing: it deals with the development of software services.
Outsourcing of work is also done for content writing, data entry, editing services, typing work, image manipulation services, transcription, and data conversion services. Customer care support, inventory management, payroll, and other tasks can be outsourced. A lot of call centers also outsource their work.
India is the number one country providing efficient offshore outsourcing services to their clients; it provides outsourcing services in almost all areas. Apart from India, other countries efficiently working in offshore outsourcing services are China, Russia, Egypt, etc.
Why and When Do we Need Outsourcing?
Outsourcing one's business functions and activities helps one to concentrate well on one's core functions and helps control costs. While working, if the following questions come to your mind, then you should outsource your work:
Are we working at the best possible favorable cost?
Are the available resources utilized to the fullest efficiency?
Can the currently available resources support new technology and fight market competition?
Is there any other efficient way to handle these processes more professionally and quickly?
Is the corporate team have the professional expertise to deliver efficient work?
How can we cut down the recruitment and training costs?
Benefits of Outsourcing
Why has it become such a popular tool for diverse businesses worldwide? It is so because it has several benefits attached to it. These benefits are enlisted below:
Cost Effective –The most significant advantage is that it enables one to accomplish tasks much more efficiently at a much lower cost. You can receive this service in the West for a very expensive cost, much cheaper in developing countries like India, and the difference varies up to 60%. There exists a significant difference in the wage patterns between developed Western countries and developing companies.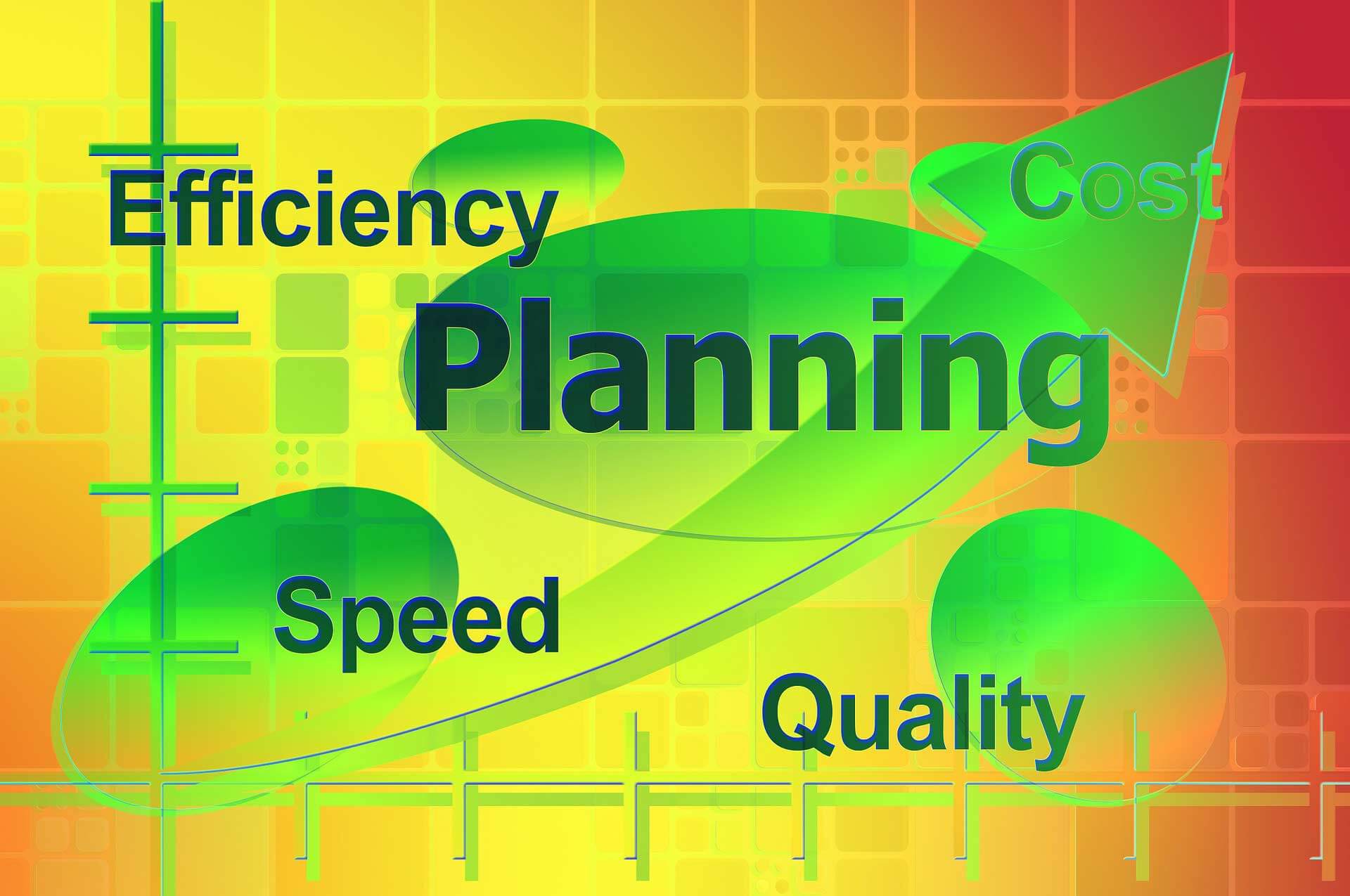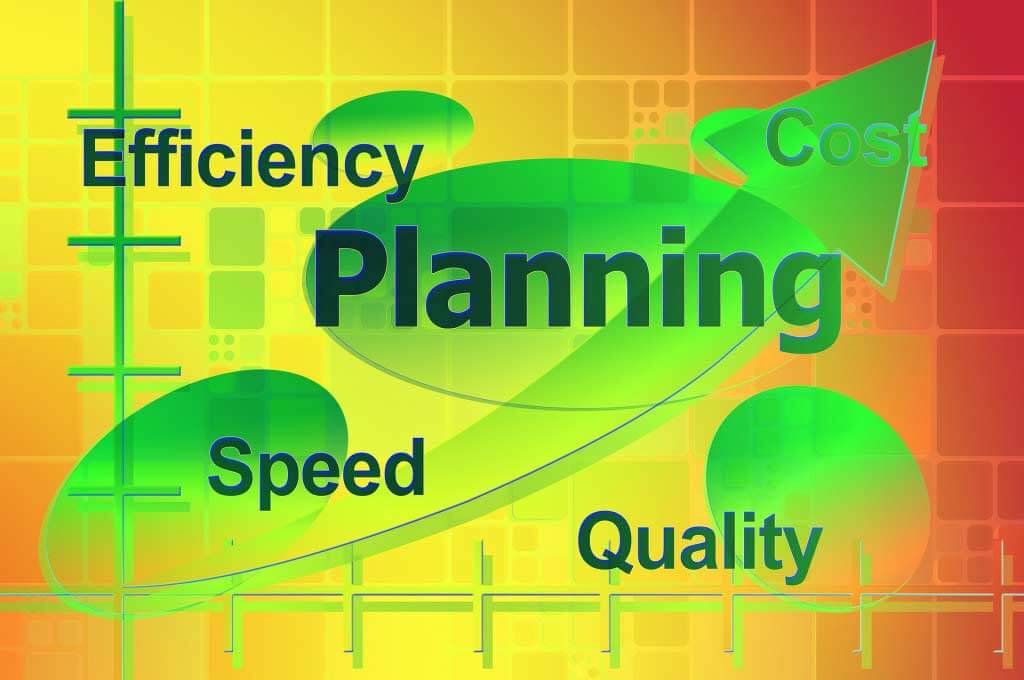 Higher level effectiveness: Outsourcing work not only reduces the efficiency and quality of the work. It is done to people or organizations with greater knowledge of the work and vast experience in that field. This factor automatically raises the standard of the work, and it can do quickly and efficiently.
Saves on investment: One does not need to spend extra on developing infrastructure. In outsourcing the work, the partner who takes over the outsourced work makes necessary infrastructural changes per the work requirement.
Cost cutting on training and recruitment: When a particular type of work is outsourced, the company or organization does not require hiring skilled people. The result will hand over to people who are already experts in that trade. It will also bring efficiency and quality to work. There will also be no need to arrange for training programs for the same.
Round the clock work: It has a great time zone benefit. There will be a difference in the time of one's country and the country where the work is outsourced. For example, if an American country assigns work to an Indian country, the time gap is twelve hours. One can relax after giving the work as it will be completed by the time they wake up the next morning.
Therefore work will be going on round the clock; this system is also beneficial for the week of days.
Faster results: As doing everything by oneself, reduces the efficiency of the organization, as a lot of things require attention. But outsourcing its functions or work becomes easy, as part of the burden is shared by the outsourcing partner. It enables quick and fast development of ideas into concepts and helps deliver products, pictures, and images more rapidly into the competitive market.
Overcomes fluctuations in the workforce: Many times, there are fluctuations in the force when workers are less available to work on an assignment; this happens especially during the holiday and festive seasons. Outsourcing the work enables control of this problem, as the workforce will be available round the clock to work on the assignments.
Tap Talent: In developed countries, there is a shortage of specifically skilled workers; either there is a shortage, or they are available at a very high cost. Therefore outsourcing work in developing countries enables access to many professional people who are efficient and proficient in English; they are known for working at a very low labor cost.
Risk Management: A hidden benefit of outsourcing is that if a company by any chance faces problems due to natural calamities, technical crises, or market fluctuations. It is especially beneficial in bringing the company back on track. Then the offshore outsourcing partners can still keep working on their assignments.
Although outsourcing work has become one of the leading mantras for business people worldwide and is well appreciated for its numerous benefits, one must be careful in outsourcing one's work. While outsourcing any work, it is crucial to keep the following things in mind:
Security policy: if one desires to outsource one's work and functions to other partners. Then one should have a strong and rational security policy for backup. The authorities and managers of the organization should develop clear policies to set up guidelines and standards for the work process and data security. Security policies should treat data classification, which can differentiate between sensitive and common data.
Selection of outsourcing partner: The right outsourcing partner or vendor is very important. The partner you want to outsource your data should be loyal to you. It should abide strictly by all security policies and guidelines of the organization. He should ensure that there will be no data leaks and copies from their side.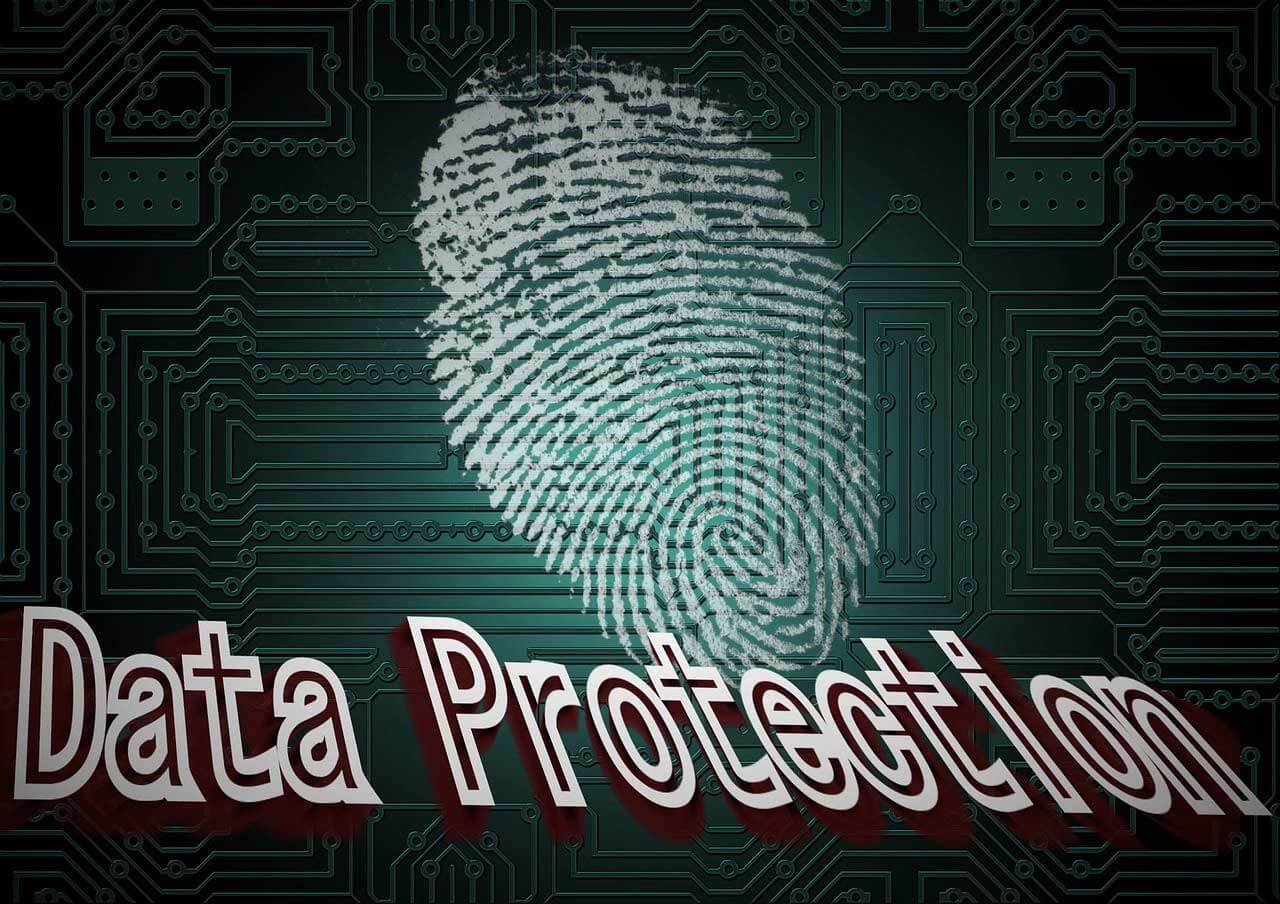 Protection of data: Before outsourcing the work to any vendor, one should develop ways and techniques to monitor the database. Stop exploiting and implementing tools like firewalls and abusing sensitive, vulnerable data. Using applications that protect data from tampering is also important. Also, ensure the vendor you outsource the work to possesses such security software and applications to prevent database misuse.
Training: Before outsourcing the work, ensure that the people who will work for you from the vendor's side are knowledgeable and familiar with techniques and applications regarding protecting and handling sensitive data. To secure an organization's data, it is crucial that the vendor team who will be working for them is updated with the latest security and privacy tools. Regularly conducting training and skill-upgradation programs for these employees is also essential.
Monitoring: Before outsourcing any data to your outsourcing partner, develop strategies and methods of regular monitoring for the partner organization and its employees. Also, remember that never provide them access to all the data simultaneously; it should be a step by step process and monitored very carefully for any leaks, tampering, and efficiency and quality of the data.
Security audits: It is essential to conduct regular data security audits. The audits will bring to light the loopholes and issues related to data security. It will also identify vulnerable databases and applications that may hamper the organization. It will also help in the identification of the devices which are a threat to the security of the database. Regular security audits will assist in the development of more efficient security measures and guidelines.
Prevention Technology: Before outsourcing any work to the partners, find out what type of prevention technology they use to control the data flow, what strategies are employed to prevent leakage and tampering of data, and so on. Also, ensure the employees abide by all the guidelines and policies laid down by your partner organization. Find out what technologies they use to prevent sensitive data from getting emailed or copied through devices like power banks, pen drives, etc.
The following strategies will ensure the development of a long lasting relationship with the outsourcing partners:
The assumption of strategic duties is necessary. The organization should discuss operational issues with their vendor to ensure easy and smooth functioning of the work. To ensure the smooth implementation of offshore outsourcing, it is essential to designate a specific person to take care of this aspect.
It's important to schedule regular meetings. Between the two parties to eliminate loopholes and problems that hamper the work's efficiency.
One should use modern technology such as email, the internet, and so on for communication and management.
It should ensure that each and every employee of the organization and the partner organization knows and understands his role and responsibility very well. They should also be aware of how their performance will affect the organization's overall success.
The organization outsourcing the work should develop strategies and ways to motivate the employees of the partner organization and should also reward them for their outstanding performance and support.
Both the outsourcing agency and its partners should have a clear view of how they will handle change. How and what will they do to adapt to the change, and who will play what role in this process.
The most important thing is that the organization should carefully manage and nurture a cordial and long-lasting relationship with their partners/vendors, which can make it possible by appreciating and respecting the contributions made by the partners in the overall development of the organization.
Outsourcing from abroad is another name for it. It is a process in which a company hands over some part of its work or functions to a separate organization or partner. It is highly appreciated because it reduces the burden of the outsourcing company to some extent, and they can concentrate and focus on their core functions. Additionally, it makes it easier for the business to get affordable, effective services. It also reduces the cost of recruitment, training, and infrastructural development. It enables the company to take benefit of highly experienced and trained experts to execute their work more efficiently and quickly.
Although outsourcing work has numerous benefits, one needs to be careful while outsourcing their work. Measures should be taken to select the right vendor, and strategies are necessary to develop to secure the organization's database and check for any data tampering or leakage. Procedures are likewise essential for monitoring the data flow process and the employees of the vendors. Maintaining a good, long-lasting relationship with the partners is also important.
Many people believe that offshore outsourcing is a crucial factor that determines the success of any business in the global market. The company should develop ways to motivate and reward the vendors and their employees for their positive performance and support. It should focus on maintaining a stable relationship with its clients. Regular organization meetings can do this; for discussing operational problems and developing management strategies.
Recommended Articles
This has been a guide to How Does Outsourcing Reduce Cost? Here we discuss Why and when do we need Outsourcing along with benefits. You may also look at the following articles to learn more –