Updated May 3, 2023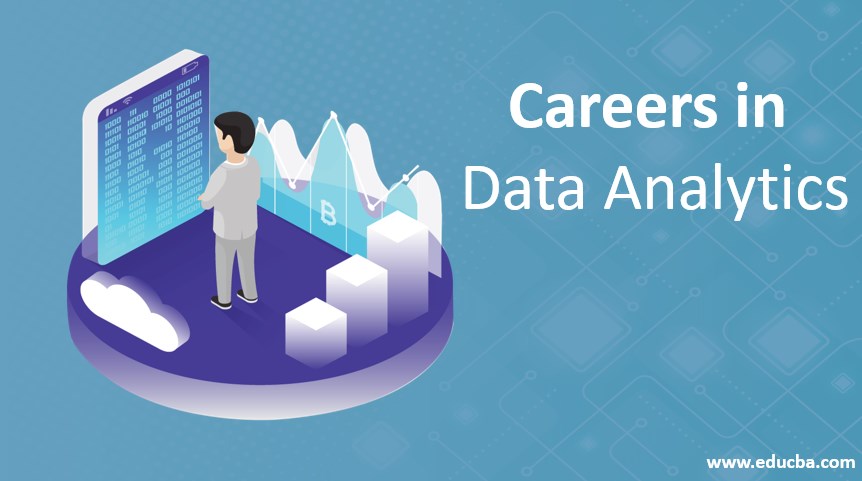 Introduction to Careers in Data Analytics
In this topic of introduction to careers in Data Analytics, we will study that Data analytics is the technology to collect and analyze data and convert it into useful information. Analyzing the data would help us to predict the future for the betterment and enable us to take decisions. Storing, processing, and analyzing the data would allow us to design a stronger foundation based on the previous data record for future work. Using data analytics, traffic police can create the road size expansion requirement by collecting and analyzing traffic data.
Education Required to Build Careers
Now we are going to discuss the education required to build careers in data analytics, so before becoming a Data Analyst, the following skills should be mastered by the candidate to succeed in the field of Careers in Data Analytics.
1. Excel

This is an essential tool for data analysis. It makes it easy to explore, clean & analyze the data using built-in pivot tables. Excel is the most used tool. All prefer Excel because of its calculations and its number of formulas.
2. Tableau

Tableau provides you with choices to choose the correct chart for correct data re-presentation cause it's not possible to read all the data with Pie charts or Bar charts. Being a data analyst, one should properly understand how to represent the data, which is why knowledge of Tableau will help you stand firmly in Data Analytics work.
3. SQL Knowledge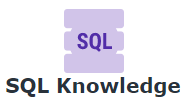 Being a master in Excel only won't help you a lot to build a successful career in Data Analytics. Still, knowledge of SQL will be an add-on in your data analytics carrier. SQL doesn't have any limitations, but Excel has many limitations. Since today's data is present in data warehouses, DBs & Big Data, we should know any query language to access and sort out this messy data. SQL is best of all for the data analytics kind of job. SQL is to get into Data Analytics.
4. Certifications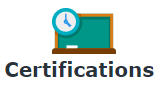 The following are the certifications that will help you to acquire data analytics knowledge:
Certificate in Engineering Excellence Big Data Analytics and Optimization (CPEE).
Cloudera Certified Associate (CCA) Data Analyst.
Certification of Professional Achievement in Data Sciences.
Career Path
For the people who want to build careers in data analytics, the future is bright for them and playing an essential role in everyday life & businesses and constantly evolving. Careers in Data Analytics are changing the professional world.
Following are the two major career paths for Data Analytics:
1. Internet of Things (IoT)
IOT interconnects all the devices using the network connection and makes them communicate, or data transfer within the devices such as computing devices, mechanical machines digital machines can communicate with each other using IoT, and this communication is an analysis by Data Analytics. All the home devices can interconnect with each other to work in sequence to get the work done. Data Analytics collects the data and puts it together to analyze it. Using data analytics will help to improve the functioning of the devices.
2. Artificial Intelligence (AI)
The main use of AI is to create machines that can respond to themselves. Data analytics plays an important role here. Based on the data analyzed by data analytics, AI machines are designed. Apple's Siri is the best example of AI. Siri worked on the input data and responded to questions or requests. Siri analyzes the data and decides what to respond to and when.
Job Position of Data Analyst
A career in data analytics provides the highest level of jobs, As the position of Data Analyst starts from Data Analyst and can reach the Top management as VP of Analytics.
Following are the standard designations and roles of a Data Analyst in organizations:
1. Data Analyst
This is the starting position in the organization; Data Analyst can be designated as a Business Analyst. They are more concerned with the business model on which project the company Should invest more in projects A or B?
2. Sr. Data Analyst
Sr. Data Analyst filters out the data provided by the data analyst and sends the reports to the Head of Data Analyst. The Sr. Data Analyst creates solutions for business through the constant change in the intelligence modal of the existing business. The Sr. Data Analyst codes, designs, debugs, and documents and provides support on server-based applications with business requirements.
3. Head of Data Analyst
The Head of Data Analyst manages a team of data analysts that use statistical methods to provide suggested areas and ways of improving business performance. The Head of Data Analyst applies analytical approaches to assist in business growth results & also includes market data for business comparison purposes. Create reports & presentations to the management for use in strategic planning & decision-making. Becoming Head of Analytics requires 7 years of experience in the same field and a bachelor's degree since the Head will report to the unit/department head. Hence, it requires a lot of creativity and presentation skills.
4. VP of Data Analytics
VP works for an organization in the area of analyzing the market segments which are related to their organization. They provide an opportunity for strategic planning & alliances. Their main work is to develop a new area for their field. Their strategic planning and analytical approach always focus on achieving their organizational goals.
Salary and Career Outlook in Data Analyst
Let us see some of the career outlooks and salaries:
1. Salary (Data & Figures)
The average salary is $65,470 for a Data Analyst in the United States. As per details submitted on Glassdoor, A data analyst can have a $46 K Minimum salary while the average salary in the United States for a Data Analyst is $65 K. So there's a benefit of salary increment to the people who want to build their career in Data Analytics. Many organizations are spending a significant amount on Data Analyst employees ranging between $80 K to $95 K. Above salary estimation is based on 13,063 salaries submitted to Glassdoor by Data Analysts of various organizations.
2. Career Outlook
Deloitte's Analytic Trends 2016 report stated a rising number of analytic universities and data science programs (around 100 just in the US.); still, they can't crank out sufficiently trained people to meet the demand. As per Europe Software, The Western Europe BDA Software market reached $12.2 billion in 2016 and is expected to grow with a 5 years CAGR 0f 7.9%. Revenue trend from data analytics worldwide from 2015 to 2020 (in billion U.S. dollars) Philip Carnelley, a research director at Enterprise Software, IDC Europe, said that the Western European business analytics software market grew 9.7% in 2015 and reached $11.3 billion. It's expected to grow at a CAGR of 5.8% by the end of 2020.
Recommended Articles
This has been a guide to Careers in Data Analytics. Here we have discussed the education skills required, job position, salary, and career path in analytics. You may also look at the following articles to learn more –