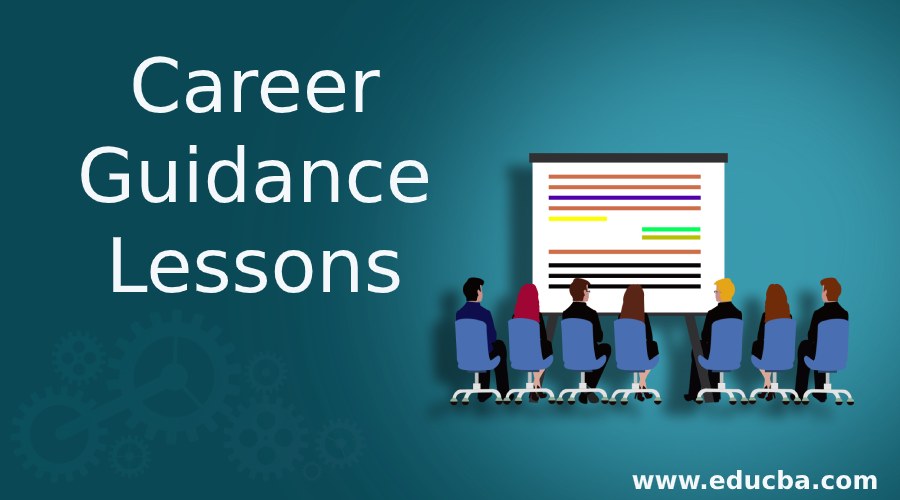 Introduction to Career Guidance Lessons
When we are studying we had dreams of landing a good job, a hefty salary in our bank account, having the dream house and car. However, eyes are opened and dreams lay bare when we find ourselves landed in a practical world. I am not saying with each of us this happens, there are many out there who have seen their dreams come true. They have adorned their life with pleasures but there are many whose simple audacity in their career would show them many hard facts of life, learn many tough career guidance lessons as they move up their career ladder.
Following are the five of those strands of your life that you would have to endure as soon as you take on your career path.
Career Guidance Lessons #1 – You need to be your own brand
It is a common assumption among employees that the company would notice your talent and accolade you with promotions, assignments, and raises. It is a hard fact to understand that many managers and company bosses in this corporate world do not show empathy towards their employees and give them credit unless they do not stand up for themselves. Experts suggest it is you who have to generate your own brand and advocate for yourself. Career lessons teach, that you to have to speak up for yourself by displaying your worth and capabilities for your share of raise, promotion, rewards, or accomplishments. You need to be your own brand.
People form an opinion of you within 30 seconds before even uttering a single word, whether at a personal level or professional. Those who have achieved success in their career lessons know how to retain the image and personality that they carry. As a new employee, unless you create your own brand, it is not easy to make yourself known and take a stand. You have to develop your own style, display a certain essence of sexiness that would make you stand apart, and all these abilities you will earn through career lessons.
Career development lessons train you to 'Be Who You Are" but with the traits that attract, that does not mean you have to be in the best attire, but with a smart physique and pleasing personality you can become enticing and attractive. It is about your attitude, the way you speak, how you interact with other people, nature, habits, or if there is anything unusual about you?
It means you have a certain personality which has been liked and appreciated by your employers and that's why you have been appointed. It could have been your polite nature, career development lessons teach you the way you walk or dress. Create your personality, stick to the same and that's your brand.
You must have been passionate about something or you might have a history that makes you different than others. Think about what you have achieved in the past and the passion you have and prepare a list of the same and of the things that you love the most. Prioritize the list making sure that you want to show or prove yourself different than other colleagues. Career lessons is a way to find out what is so unique about you and act and show yourself accordingly.
Work on your unique traits that conjure your futuristic goals and your vision for the future and stick to the same.
Your branding and the way to deal with your colleagues is even harder than your work profile but these career guidance lessons are very important lessons that you will learn in your career.
Career Guidance Lessons #2 -Your reputation is your biggest Thing
It is often heard from employees why to put so much effort and exert our mind when the employer does not give us credit nor shows any concern for us. This naturally comes to mind, after all, employees are working for the company and for their boss, and the profit is going into the employer's pocket. But this is a hardcore lesson that is learned by the employee especially newcomers. The career development lessons is a bit tough to eschew but each employee should understand that it is their efforts that make the company grow, and if the company grows, it is their growth too.
If they give the best performance, they will get appreciation, reward, and growth. They would get recognized for their work and sooner or later there would be other companies and people in the industry who would be glad and more excited to hire you. Your managers would always be ready to give good recommendations and connect you with the other job openings. If you train through career development lessons your reputation will increase and that would be the biggest reward you would ever achieve.
In case you feel there is favoritism going on or you are not getting what you deserve, then also you continue to work hard till you do not get the job in a better place or a company. If your work is not being appreciated here, at least, some other company will appreciate you and your work.
Career development lessons teach you that if anytime you feel like you are taken lightly, say to yourself "Just do it"! And start doing it sooner or later your boss or manager will also start recognizing your work and you will sure be garlanded.
Career Guidance Lessons #3 -You have to be Practical in your career
You have got a job and what you have been dreaming all through is fulfilled, and obviously, it is a very exciting thing. But as much you think you love a particular job you would never know what it would be like till you have joined it. Many employees even of high caliber have too found their expectations shattered when they join a company because they did not go through the career lessons that's why they are either being made to work at a low profile as expected, not getting along with the boss, getting worse nightmare with the manager or face awful coworkers and worst still they are placed to work in odd jobs and also at the odd hours. The feeling that the job you have been offered goes contrary to what actually you have been offered, which could double the hardships that's why career development lessons are necessary for every employee to learn.
Career guidance lessons are the hardest lesson you will learn whenever you take a step towards your career. Before jumping into a job making a careful assessment of the company and the manager under whom you would be working. Carefully check and think twice whether this is a company where your mind says yes, and you can spend your hours. Be practical rather than emotional while making a decision about your career. Think and act else it might be too late.
While you are on the job too, a tough boss can be your tough teacher who can force you to perform, and that's where you would get personal and professional growth. Many employees will hate a tough or difficult boss and they might not feel comfortable working with him. Expert's advice does not be disappointed and never show an emotional side or aggressiveness as it would go against you. Be optimistic, Career guidance lessons train you to be practical and avail of the opportunity that is offered to you.
Some of the aspects of life that you could learn from the boss are;
Do not worry about the negative reaction of your boss
Keep on doing your duty, do not worry how rudely your boss behaves. As long as you are giving the work, there is nothing to worry about anything. And always remember more your boss keeps the tough hand on you more you get enthusiastic to work hard. Competition demands you give high performance and soon you will see you are exceeding your bosses' expectations.
Be a Part of the company's mission
How much rude your boss is, you should never deviate yourself from duty. Keep on doing your work and believe that you are helping the company to make a difference in your life and for the growth of the company where many other people are also working. Any employer expects that his employee shares his vision and if you are not able to do so it is better to quit.
Adopt criticism positively
Listen to the criticism very carefully, find out where you are lacking and how could you make improvements and work on your weaknesses. Never be disappointed even though you get harsh criticism is the quality of career development lessons. Show maturity in your behavior and work towards positivity.
Do not blame others if things go bad
It is a nature among human beings to blame others if things go bad but instead of blaming check where the things have gone wrong, and do the corrections. Be very careful about not making the same mistake again. You can impress a tough boss by being honest with yourself and your work.
Be confident and respect others
Learning to career lessons in a most demanding environment will increase your confidence, which will further help you take on challenges with a positive attitude. Tough bosses are actually are smarter as expected and they have gained commendable positions and respect in the industry. Career development lessons trains you to project yourself as a person who is able to work with the boss of this status and caliber will sure get you the respect and prestige you deserve.
Career Guidance Lessons #4 – A college degree does not fetch a job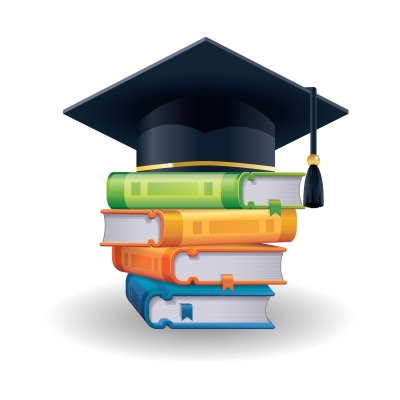 Your college degree is the last thing that would help you in getting your desired job. Once a student enters a professional world with a college/university degree in his hand, his ambitions and dreams are at a higher scale but when he is exposed to the practical world, all the dreams are shattered. The realization of the years of student life has been for nothing but wastage. Every year many graduates are frustrated and surprised that even a good grade is not getting them the job or if they are getting it's at a meager pay scale. Merely degree in hand cannot get him anywhere, he has to be smart and attire the professional cloak. Work experience is equally important. These are the bitterest career guidance lessons that they learn once they enter the profession.
It is always best to start planning the day you have joined the college. While you are studying, take up a part-time job that might not be related to your profession but still would give you exposure and work experience. You would know the ins and outs of the company, different ways to deal with the people, manage the finances, and how the way to face problems or obstacles. All these are very helpful in whatever career you choose. But the best is to join a professional training institute where you will acquire skills that pertain to your job and the work in which you are best.
Career Guidance Lessons #5 – You Might Be Replaced
After occupying a good position in a company you might forget that you can also be anytime substituted. These career development lessons are the hardest lessons that the employees learn in their careers. In fact, any skill learned should be irreplaceable. But it is very difficult, as somewhere down the line there might be someone who will turn up better even though how good you are in your work. To be on the safer side continue to put your efforts to make yourself a valuable asset to the company. Do whatever it requires for your company, even it means doing odd jobs.
Career development lessons educate that hard work is all that pays for the job, but along with it, you need to do clever work too. If a particular task can be accomplished in the shortest possible time by going out of way adopt it. Career lessons also train you to move ahead in a career, form new connections, learn new skills and try to be more resourceful and practical.
You need to always remember the company has not hired you for entertainment or just to linger along with you. It needs people who can contribute towards the growth and adds to the profit so you have to be always on your toes.
These five career lessons facts are the hardest that each employee learns while moving on the career path. The best employee is the only one who adopts every career lesson positively and focuses on the company's vision n to exceed the career ladder.
Recommended Articles
This has been a guide to learn the career guidance lessons of your life that you would have to endure as soon as you take on your career path. These are the following external link related to career lessons.