Updated September 14, 2023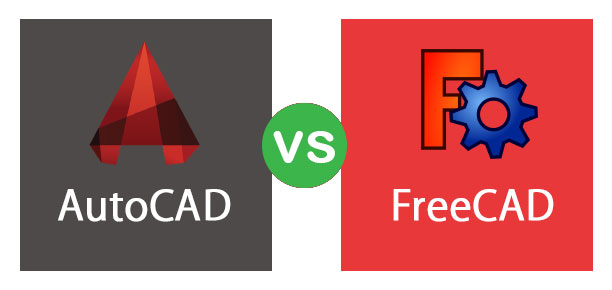 Difference Between AutoCAD and FreeCAD
The design world is fascinating for its stylish, innovative, creative design products. Every single day different technologies are introduced in the market. We need some specially crafted software for constructing any small piece of design where Autocad and Freecad come into play. This article provides a detailed comparison of AutoCAD vs FreeCAD.
AutoCAD is a commercial computer-aided design (CAD) and drafting (Technical drawing) software application. In technical drawings, we must consider many aspects before creating any drawing, like the visual representation and measurements of how something will function.
Autocad was introduced in December 1982 as a desktop application on the microcomputer. A microcomputer is a small computer that is not expensive, with a microprocessor as its central processing unit (CPU).
FreeCAD name itself explains free and open-sourcing software. It means anyone can freely use, study, or change software according to their requirements, so they can be openly shared with people who are emboldened freely / purposefully.
Freecad is a parametric 3D CAD Modeler. A parametric modeler uses certain guidelines (Like Dimension, measurement, and features). This particular specification will decide to design of model features, material density, and any specific formulas imported data. The parameters can be adjusted later in the phase if needed. These changes will reflect the modification.
Generally, a link is established between the parts, assemblies, and drawings. A part consists of various features, and assembly consists of multiple parts. Drawing can be designed from either parts or assemblies.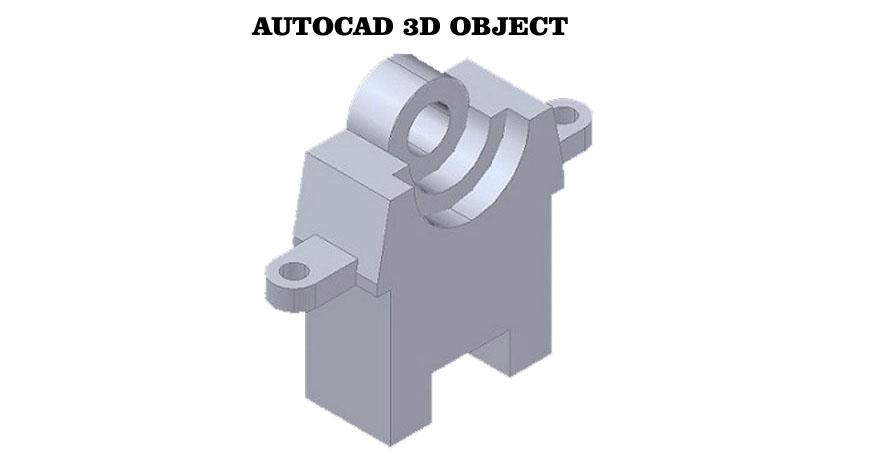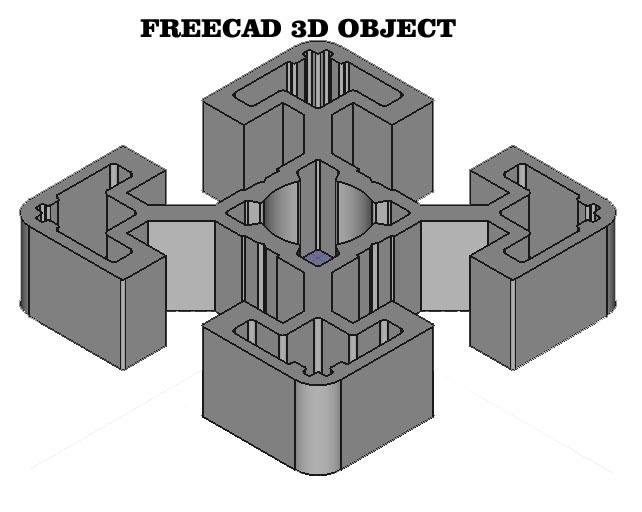 Head To Head Comparison Between AutoCAD and FreeCAD (Infographics)
Below is the top 6 difference between AutoCAD vs FreeCAD

Key differences between AutoCAD and FreeCAD
Both are popular choices in the market; let us discuss some of the major differences:
Autocad has an inbuilt feature of 2D drawing, encompassing text's appearance and dimension styles. It also links and updates Microsoft Excel spreadsheets and tables. Freecad allows adding an extra plugin to speed up the workflow. Freecad enables users to run large-scale Python or even the tangled C++ script structure.
For creating 3D objects, AutoCAD offers users to add lighting or shadows to the materials to get perfect rendering effects for their drawings. Freecad offers a complete user interface (UI) based on the framework. It has an open based 3D viewer, which allows the representation of graphs and fast-rendering effects for the final drawings.
Autocad establishes PDF import with SHF Text format. These texts are created in Autocad and introduced in the program as geometries. Freecad is the combination of all resourceful libraries like open-cascade, which manages for construction of geometry, Coin3D for displaying geometry, and Qt, which will put all these together with Graphical Users Interface.
AutoCAD helps users prevent product failures and warranty issues. As Freecad is an open-source parametric modeler, there is always a chance of the bug, but you can still report FreeCad Tracker.
AutoCAD is Available on Windows, Android, iPhone/iPad, and Mac Web-based. FreeCAD is available on Windows, Linux Mac.
AutoCAD vs FreeCAD Comparison Table
Below is the topmost comparison between:
Basis of Comparison 

AUTOCAD

FREECAD

Price
Quote based
$185
General Information

AUTOCAD is a 3D computer-aided design software from Autodesk. It was mainly built and developed for product design and manufacturing.

Autocad is mainly used to design 2D, and 3D drawings, drafts, and concepts.

FREECAD is a general-purpose 3D parametric modeler that ratifies a modular software architecture. This Framework allows you to enhance the functionality by adding plugins.
Program

Accessibilities

Autocad 2D drawing, concepts, and annotation features incorporate facilities to control its display of text materials and dimension styles. It will automatically link and update via Microsoft programs like Excel.
Freecad allows you to expand very straightforwardly, like Python scripts or difficulties level for a program with C++ programmed application.
Users Application
Autocad allows users to explicate the initial details of the 3D design. Autocad facilitates the users to import data from PDF files, so they can easily exchange it with their mates so they review it for a better understanding of the drawings.
The software runs totally on a parametric model. It makes it a lot easier for workflow speed; the great thing is that it allows you to reform changes in design by referring to your design history before adjusting any specific parameters.

Users can fully program it in Python.

Industry Users Sector
Civil engineers, architecture, the manufacturing sector,

Entrepreneurs, medical professionals

Programmer, Architecture,

Educator, engineers, real-time object small workshop

External Resources
Autocad enables users to fetch data from non-Autodesk

3D models, geographical layouts, online maps and link drawings, and images with their current layout design.

Freecad can import or export data files for 3D drawings/designs from various formats.

Due to its flexible composition, it's very easy to add on basic functions with extra plugins
Conclusion
Suppose you would like to purchase AUTODESK AUTOCAD, but before doing that. In that case, it is always a good idea to understand and self-analyze the various option available in the market for CAD software. As there is a bunch of excellent software available in the market, first find out your business needs, budget, and skill levels, which play an important role in buying Software. Review some real-time user experiences that are also quite helpful in coming to any decision.
Recommended Articles
This has been a guide to the top difference between AutoCAD vs FreeCAD. Here we also discuss the AutoCAD vs FreeCAD key differences with infographics and a comparison table. You may also have a look at the following articles to learn more: