Updated June 13, 2023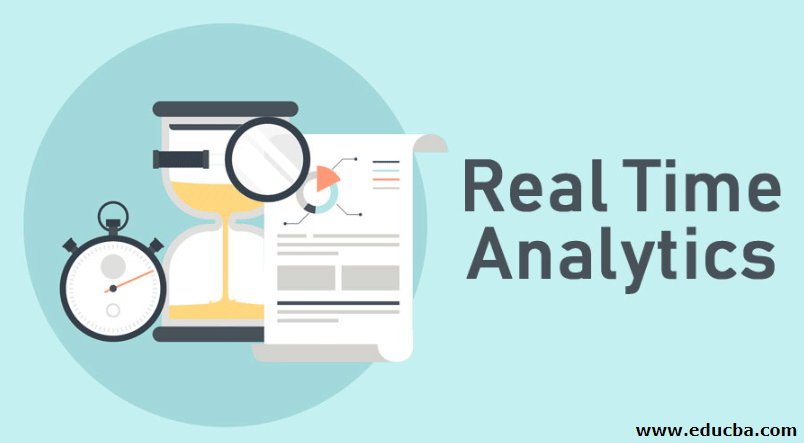 Introduction to Real-Time Analytics
As technology keeps growing and becomes more sophisticated than before, companies have started to harness the power of big data and real-time analytics to improve their business operations. A lot of data keeps coming into the organization every day. Managing and analyzing such a huge volume of real-time analytics big data has become a challenging task for companies. Storing such data and analyzing it in real-time is an entirely different game. Many companies now prefer to use real-time analytics big data as they wanted to know what is happening inside their organization.
Advantages of Real-Time data analytics
The following are the advantages which are as follows.
Errors can be known instantly – Real-time data analytics knowledge about errors helps organizations to respond to such errors more quickly and increase the operational efficiency of your company. This early identification of errors can help to save the operation from falling totally, and the customers need not stop using their products.
New strategies of competitors can be found out easily – If you use this, you can always stay ahead of the competition. You can also get an alert whenever your competitor is changing the strategy.
Increases the conversion rate and profits – If a company is able to monitor the moves of their products, then they can easily diagnose their upcoming failures. Through this way, it can improve their service and, in return, increase the conversion rate.
Frauds can be detected at an early stage, and preventive measures can be taken – Using this security system, you can detect the frauds or an attempt to hack at an early stage. Once it is found out, then the organization can take effective measures to prevent it.
Cost savings – Implementing this in an organization will cost you some amount. But it will actually reduce the pressure on the company's IT department. Due to this, the IT department can concentrate on fulfilling the goals of the organization.
Better sales knowledge – It will help you to gain an in-depth knowledge of your sales. This will, in turn, let you know which product is doing well in the market and which product isn't doing well. Further actions can be taken to increase sales.
Progress with customer trends – Real-time data analytics will let you know the competitors' strategy, promotions, customer preferences and gives you information about the recent trends in the market. This information will help you to make changes to the product as per the needs of the customers, and you can also make smart decisions.
Challenges of using Real-Time data analytics
Not only it has advantages, but it also has some disadvantages, which are mentioned below.
Needs special computer power – New tools are required for real-time data analytics. The standard version of Hadoop is not suitable for using real-time analytics now, but it is expected to be modified in the near future to do real-time data analytics.
It requires a different way of working – Many organizations usually get their insights once in a week, but it gives you insights every second. This change requires a completely different approach and working method. And the new approach will have an effect on the work culture.
4 Ways to harness the power of Real-Time Analytics
Actionable metrics will always help us to make better and smarter decisions. Real-time analytics big data is one such metric where action can be taken on data immediately, and more than that, data can be accessed within a few minutes after an event has happened. Here in this article, we are going to look at a few ways to make real-time analytics big data work to its fullest.
1. Debugging
If you make the decisions based on incorrect data, then the decisions will go wrong, and it will have a great impact on your organization. It will be a waste of time and money if you rely on incorrect data. For example, you have a presentation tomorrow, and if you come to know today that the data is incorrect, you will be stressed. So first, set things right.
Find out whether the data which you are tracking is correct.
So how do you do that?
Real-time analytics big data will help you.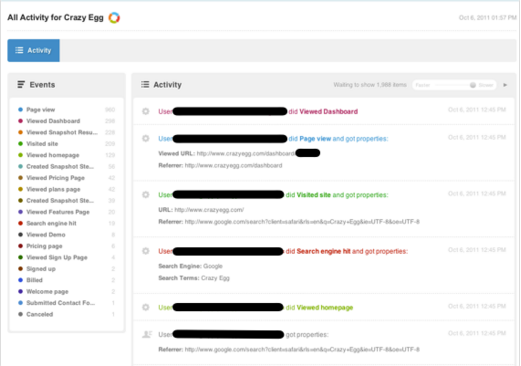 Find out if your events and properties are set up correctly and see whether it works correctly in all sections of the site.
Real-time analytics big data can help to set up and implement your analytics at an early stage with ease. Real-time analytics big data will help you to do a check on your site or program whether everything is running in the way it should do. Because of this check, only the right information is processed. This is called the debugging of analytics.
2. Monitoring metrics or campaigns or behaviors
After completing your debugging process successfully, you can start to monitor its usage, metrics, and others. By monitoring the metrics or campaigns, you can know how effective was the launch and what was its effect.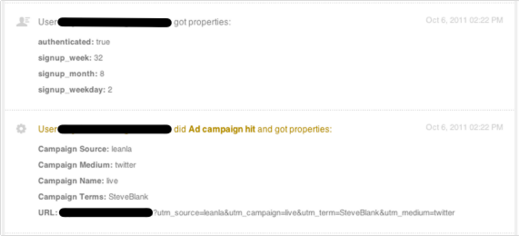 Real-time analytics big data will help to measure not only what happens within your site but it also measures what policy your competitors are using to drive traffic to their site. You can also see how social media sites like Facebook, Twitter, and others are used by your affiliates or competitor's in their campaign or promotion program.
If you have launched a mobile app, real-time analytics big data will help you to learn the user behavior towards your app. It will also help you to know if the users are adopting it. It will also further tell you whether this adoption resulted in any worthy result like an increase in the retention rate.
3. A/B testing
High-quality and high-volume applications like social site games or mobile apps can optimize their products in few minutes using real data.
Are you wondering which page of your site is driving more conversions? Need to compare the statistics of different subjects? It will help you to run split tests to find out which is more profitable and can help you make decisions.
For example, to find out how the new feature works in different versions, the developer can set up a split test. They can allow the test to run for a few minutes and then stop it. This will give you the data you want to make a decision. The tests can also be repeated in a frequent interval of time to find out the patterns of the data flow.
It will be very useful when introducing a new feature to an app or updating an app on a regular basis.
It does not mean that historical data is no more important. Historical data also provides in-depth knowledge about the data, which can be converted into actions. Historical data also allows for comparison with previous records. But real-time analytics big data stands ahead of historical data because of it is so faster. Today's world is moving very fast in technology, so real-time analytics is preferred by most the organizations. But you can definitely use both historical and real-time analytics big data to make an important decision in the organization.
E-Commerce sites
Amazon.com is a great example of using split tests. The current Amazon site has been created after a lot of optimization and tests. They have a lot of tests that will tell them what works best for them. No major changes will be made to the site.
They could run a test to find out if making little changes to the product will bring more traffic to the site. The test only takes a few minutes to give you the data you want.
The main motive of all these tests is to help you make decisions. The data can be accessed quickly, which helps to get things instantly.
4. Deliver customized content
Real-time analytics big data contents are more popular among the users. Examples are Amazon and NY Times. It will increase the user preferences of your site, and there will be more users on your site purchasing your product. By knowing the likes of the people when they are using your site will help you to track the actions of the users. Giving the audience what they like will increase the quality of your content. Quality contents give a better experience to the users. It is a very smart move to keep the visitors engaged with your site or product. Engaging the visitors to your site or product will help you to get more information about them.
Below given are the examples using real-time analytics
Amazon

Have you looked at the Amazon home page after you have searched for something on the site? They will display five sections based on your browsing history. They are New for you, Related to items you've browsed, Inspired by your browsing history and Additional items to explore. Do you how they do this?
Amazon has spent a lot of years in their research to process data in real-time analytics while a user is browsing over the site for a product.
Amazon concentrates on three main elements while providing these data to the users.
A retailer might have millions of customers and millions of distinct products.
Applications will require quick results, and at the same time they should also produce high-quality results.
Every user browsing history will give you valuable customer data, and the algorithm must produce new information instantly.
So what we see now as recommendations from Amazon are the result of their developments after long years.
Now you will have a question. What benefit does Amazon get from such real-time analytics big data?
It's nothing but Targeted Marketing. Real-time analytics big data gives a better shopping experience to the users. And for Amazon, by getting more knowledge about the customers, they can effectively sell their products at a good interaction level. Amazon is the best example to know how we should use real-time analytics big data to give the user a better experience.
The New York Times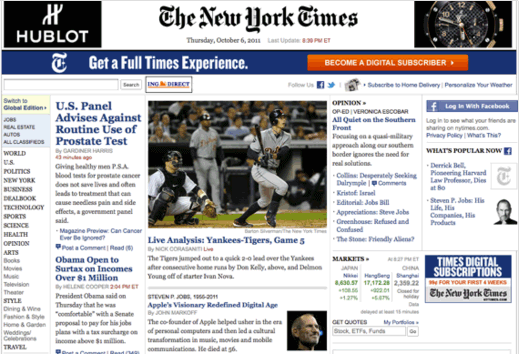 Do you know how the New York Times decides which news to be featured more projected?
The New York Times does research on the readers' behavior using real-time data analytics. Through this, they will get to know what is read by the people at any time. This user behavior will let them decide which news to be positioned where and how long should the news appear there. It is decision-making that will help attract many users to their site because of the quality and relevance of the content.
A lot of media sites do content tracking for every article they publish. This is done to increase traffic, increase customer engagement, and to gain loyal customers. It will help such social media sites to know what has got more attention from the readers throughout the day. Based on this, they will be able to deliver the right content at the right time.
The more time the user spends on the site, the more information the publisher can get about the user's preferences, and it is also more likely that the user will become a frequent visitor to the site. The publisher can recommend articles to the readers that will make them stay on the site for a long time.
Conclusion
Real-time analytics big data will be very useful for businesses that need to know the data minute by minute. It can save time and money.
Real-time analytics big data lets a business find out what's happening on the site right now and can investigate further with certain tools like Storm, Cloudera, GridGain, SpaceCurve, and a lot of other tools are also available. Using such tools will not let you get stuck anywhere in the middle of the process.
Historical data can also be used when it comes to decision-making. The main thing to be considered when using real-time analytics is, you should think, "What is the purpose of getting this data ?". Instead, you should not ascertain something which looks good for the press release.
Recommended Articles
This has been a guide to real-time analytics. Here we have discussed the basic concept, 4 Ways to Harness, the power of real-time analytics, along with advantages and disadvantages. You may also have a look at the following articles to learn more –