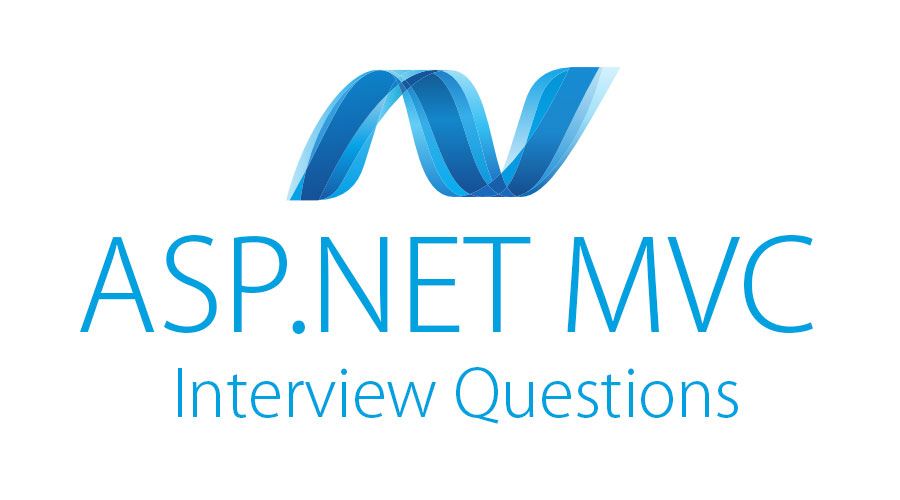 Introduction to Asp.Net MVC Interview Questions and Answers
ASP.Net is a decentralized development model; it is called an open-source. There is no need to purchase any license key in order to use ASP.NET. Before I jump to the Asp.Net MVC interview questions and answers its must be that the readers must know what are Must have, good to have skills for this profile. Must have – Proficiency with C#, ASP.NET, HTML5. Good to have – jQuery and JavaScript
Now, if you are looking for a job that is related to Asp.Net MVC, then you need to prepare for the 2023 Asp.Net MVC Interview Questions. It is true that every interview is different as per the different job profiles. Here, we have prepared the important Asp.Net MVC Interview Questions and Answers, which will help you get success in your interview.
Below are the 10 important 2023 Asp.Net MVC interview questions and answers that are frequently asked in an interview. These questions are divided into two parts are as follows:
Part 1 – Asp.Net MVC Interview Questions (Basic)
This first part covers basic Interview Questions and Answers.
Q1. What do you mean by Framework?
Answer:
A framework, according to me, is something that prevents its users from performing the same task again and again. From the same task, I mean to say repetitive tasks. To explain my understanding, let's assume a scenario, there is a piece of paper, and Mr. A asks Mr. B to cut it into 100 (assume any number) pieces with a dimension of 5*5 sq. cm. It would be easy for Mr. A to some extent, but 1oo smaller piece and that to dimensionally equal is not an easy task. So, Mr. B made a 5*5 sq. cm square blade, and then he effectively performed the cutting task asked by Mr. A.
So, the conclusion lies that the work becomes quite easy for Mr. B as he developed a framework that made his work easier. It was a repetitive task (same work for 100 times). This is what Framework does for developers; it saves their time from doing the same repetitive work again and again. These Frameworks carry all the essentials (just like one complete packet) needed for a given set of development.
Q2. Explain to me what do you understand when I say ASP.Net? I do not need any bookish definition.
Answer:
This is the basic Asp.Net MVC Interview Questions asked in an interview. Thanks for this question. Before I define what, my understanding is about ASP.Net. I need some more concepts to be discussed which are relevant and related to each other. First thing first, ASP (Active Server Pages) is an HTML page that contains or holds within itself a single or a set of scripts. These scripts are generally validated or processed on the Microsoft web server before these pages are released into the server.
.Net is a framework that holds a set of essentials needed for development. This is developed by Microsoft and runs on MS Windows.
ASP.Net as a whole can be considered as a web development tool that is being offered by Microsoft.
Q3. How do Model, View, and Controller communicate with each other in ASP.NET MVC?
Answer:
There are some guidelines for this process to happen in ASP.NET MVC.
First, it's the User who initiates the process by interacting with the Controller.
Again, there can be one too many relationships between Controller and View. It simply means there can be a different way of mapping among View and Controller.
The Controller and View can have a reference to the model.
This Controller and View can communicate among themselves.
There is a restriction between the Model and View as they cannot communicate with each other directly. They need a Controller in order to communicate among themselves.
Q4. Come out with some differences between the ASP.NET forms and ASP.NET MVC?
Answer:
| | |
| --- | --- |
| ASP.NET Web Forms | ASP.NET MVC |
| These follow a more traditional event-driven kind of development model. | These a lightweight and follow the MVC pattern for the development to take place. |
| They have server controls. | These have HTML helpers. |
| Not an open-source | An open-source |
| These have Master pages for consistent looks and feels. | These have Layouts for a consistent look and feel. |
| These follow Web Form Syntax. | These follow the customizable syntax. |
| These have file-based URLs. This means the file name that exists in the URL's must be physically existing. | These have route based URL'S. This means that the URLs are divided into controllers and actions. Here it is not based on any physical location, unlike ASP.NET Webforms. |
Q5. What is the View engine, and what are its components?
Answer:
A view engine is an MVC subsystem. It has its own markup syntax. Each engine has the below listed 3 components:
View Engine Class – This class is useful in implementing the interface.
View Class –Responsible for combining the templates with data and convert it into output HTML markup.
Template Parsing engine – These parses the template and compiles the view into codes (means executable).
Part 2 – Asp.Net MVC Interview Questions (Advanced)
Let us now have a look at the advanced Interview Questions.
Q6. What is Layout in ASP.NET MVC?
Answer:
The Layouts are used for maintaining consistency in terms of look and feel across the various views within the ASP.NET MVC applications. Below is the basic structure of the layout:
<!DOCTYPE html>
<html>
<head>
<meta charset="utf-8" />
<meta name="viewport" content="width=device-width" />
<title>@ViewBag.Title</title>
@Styles.Render("~/Content/css")
@Scripts.Render("~/bundles/modernizr")
</head>
<body>
@RenderBody()
@Scripts.Render("~/bundles/jquery")
@RenderSection("scripts", required: false)
</body>
</html>
Q7. Sort the filters in a sequence of their working?
Answer:
In sequence, the filters will we as mentioned below :
Authorization Filters
Action Filters
Response Filters
Exception Filters
Q8. I came across the AJAX details you have mentioned in your resume. Tell me how one can implement AJAX in MVC?
Answer:
In two ways:
Q9. While implementing an MVC project, what are the steps needed for execution? Just name them.
Answer:
This is the advanced Asp.Net MVC Interview Questions asked i9n an interview. The steps needed for executing the MVC project are as follow :
Receive the first request from the application.
Perform Routing.
Creating an MVC request handler.
Creation of Controller.
Execution of the Controller.
Invoking the actions.
Executing the Results.
Q10. There are hyperlinks, so just tell me how one can navigate from one view to other views?
Answer:
One can use the "ActionLink" method. The below-mentioned code will create a simple URL that helps in navigating from the Home tab to the desired path.
The below code will make a simple URL that helps to navigate to the "Home" controller and invoke the "GotoHome" action.
Collapse / Copy Code
<%= Html.ActionLink("Home", "Gotohome") %>
Recommended Articles
This has been a guide to the list of Asp.Net MVC Interview Questions and Answers so that the candidate can crackdown these Interview Questions easily. You may also look at the following articles to learn more –