Updated April 13, 2023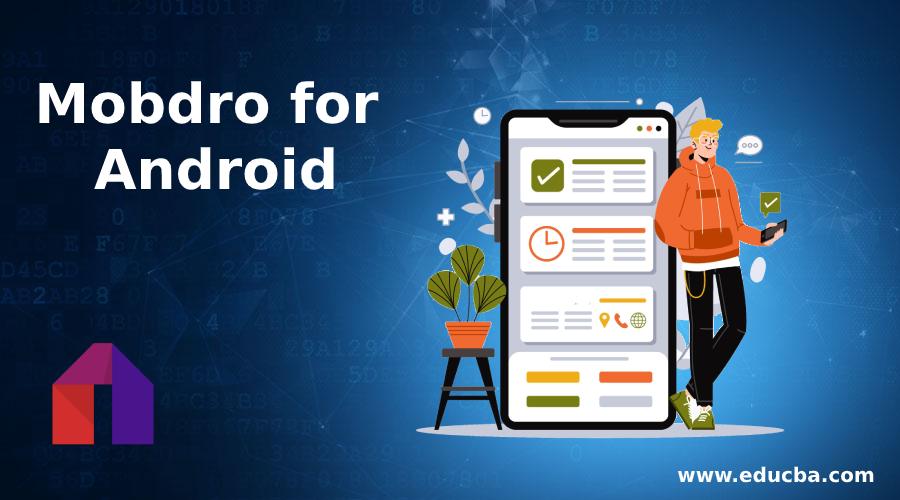 Introduction to Mobdro for Android
The market is flooded with multiple apps that legally stream the live and stored contents from web and Mobdro is one such popular apps feeding Android users and in this article let us study the features of this app in detail. Mobdro is a video streaming app and it is one of the most popular apps in this category. This app can be downloaded from the play store in the case of Android smartphones and tablets. This app can be accessed from Smart TV and PC. It supports multi-language and facilitates watching TV channels in live, documentaries, movies, live sports event, and any content.
This app scans through web media for the availability of free videos, package it nicely under different groups called the channel, and present it to users for choosing and viewing the content from any channel. Users cannot select a video in particular and view. Instead, they have to go through the channel.
What is Streaming?
It is multimedia in which content is received from the source in bits and pieces and the same is delivered to the end-user. The end-user also consumes it immediately without storing it. Streaming mainly refers to the delivery method to the consumers and how it is consumed at their end. It does not have any reference to medium per se. Before the advent of this technology, users had to download the content in their machines and play it locally.
The content may be sourced from a web store and such streaming is called as normal streaming. If the content is a sports/social live event or live TV program and it is called as live streaming. Internet TV is common now with smart TVs compatible with the internet and users are able to view any content without any DTH, cable connection. End users open media player and seek content to be played, streaming starts and he sees the actions. Streaming can be equated to radio and TV program and the conventional method can be equated to Books, Cassettes, CDs.
Insufficient Internet bandwidth availability may lead to buffering, lags, and frequent stoppage of content streaming. Incompatible hardware and software may lead to failure in streaming in some cases.
Features of Mobdro for Android
Below are the features of Mobdro:
Videos are streamed for free in
TV channels, live events are streamed thru this
Free content from web sources like Youtube, Webcams are
Supports any topic and language as long as the receiving hardware and software is
The suggested videos and other contents can be easily shared to friends as
Operations are very simple
The contents presented can be sorted in any order. For e.g. Language or
On Mobdro app
Users may find many similar apps in the free video streaming category, but Mobdro is the most preferred apps
Many app stores do not suggest, promote and recommend Mobdro for unknown
This app has plenty of smart, easy-to-operate, highly user-oriented features and due to these reasons, the users get attracted to it in the entertainment category despite its low visibility in-app store.
Users can download it directly from Mobdro official website. Any version changes are updated automatically.
This app provides error-free services to the users
Users who don't want to miss anything on entertainment would choose this app
In this app, the contents are offered as packs of TV channels. Users need to go through these channels of their choice and select the content to view
This app is free for everyone to use. Premium services of this app are in the beta stage and it's ready for launch. The free site offers almost all the
Premium version provides best of class services like chrome casting, download options for future use, sleeper time
Channels can be earmarked as favorite and bookmark items for users to access frequently used pages with minimum efforts
This app refreshes the content with the latest from the web. Users are notified of the latest addition in their favorite channels so that they will view them without
Any updates to the app is notified on the platform and users can download the upgrades and refresh their
Mobdro Categories
Contents are grouped under different categories in this app and they are offered as channels to the users for consumption. The grouping is based on the genre of the content. Whenever Mobdro app is downloaded the contents are offered as the following categories
1. News: This channel offers News related TV channels and content pertaining to news under this category. Popular TV channels like CNN, NBC news Fox news are offered under this.
2. Sports: Users are attracted to this channel in which TV sports channels and sports-related content are offered as choices. Ten Sports and Sky sports are listed in this channel.
3. Podcast: Audio files are streamed in this channel. Users can listen to this radio channel or download the files and listen during a convenient time. Radio channels like Ellen show, Tedtalks, and The soup video podcast are available in this Podcast channel.
4. Gaming: Game channels like Platform, Power Rangers are listed in this app.
5. Shows: Brand identity for this app is TV shows and programs. Popular shows and episodes are listed on this channel.
6. Movies: Yesteryears hit and blockbusters, as well as new movies, are listed under this group.
7. Music: Vh1 UK, MTV, Heart TV channels, and any other music contents are stored.
8. Animals, Technology, Spiritual, and others: Famous TV channels and contents are grouped and listed under this category. Items that cannot get into any group are listed in other groups.
Conclusion
Several alternatives like Live NetTV, Swift streams, Exodus Live TV app, TVCatchup, Kodi, Youtube TV, YUPP TV Live TV, ThopTV, UK TV now, Torrent free controller IPTV are there to Mobdro. But still, due to its versatility and user-friendly approach, Mobdo is the most popular and widely used.
Recommended Articles
This is a guide to Mobdro for Android. Here we discuss the Introduction of Mobdro for Android and its categories like news, sports, podcast, gaming, shows, etc. along with its features. You can also go through our other suggested articles to learn more –