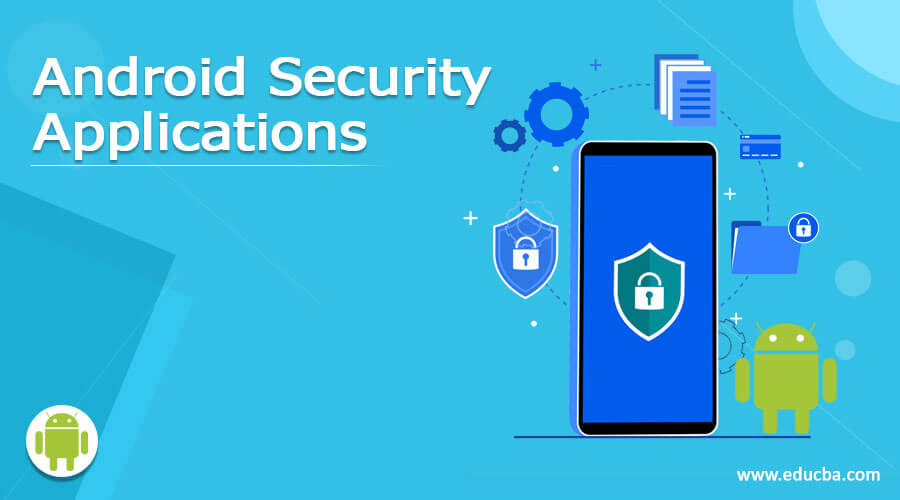 Introduction to Android Security Applications
The following article provides an outline for Android Security Applications. In 21st Century, we all are completely dependent on technology, and lets' say even for few minutes, if our cell phone stops working, or something weird happens, you feel like you are crippled, and that becomes the toughest time on earth to pass. Now, this can happen because of many reasons, and one of them can be a Virus. We all transfer a lot of data here and there as this is a digital world, and we feel it so easy to transfer data when we are mobile as it saves a lot of time for us. Now in this digital world, there are so many applications that help us in data transfer and try to make our life simple.
However, it comes with a price that while transfer data, there are chances that a virus can get transferred with it and can make our life miserable. Now, the best part is that there are so many Android security applications available in the market which is going to take care of this. Well, today, we will see the most effective android security applications.
Now, why Android? Well, as per market research, Android is the most widely used Operating system in mobile phones, and this is where most of the data transfer happens, and we can protect our phones in turn protecting the data as well.
Let's see the effective Android security applications available for us to make our life easier, which is a combination of free and paid Android security applications.
Different Android Security Applications
Given below are the different android security applications:
1. 360 Security – Antivirus Boost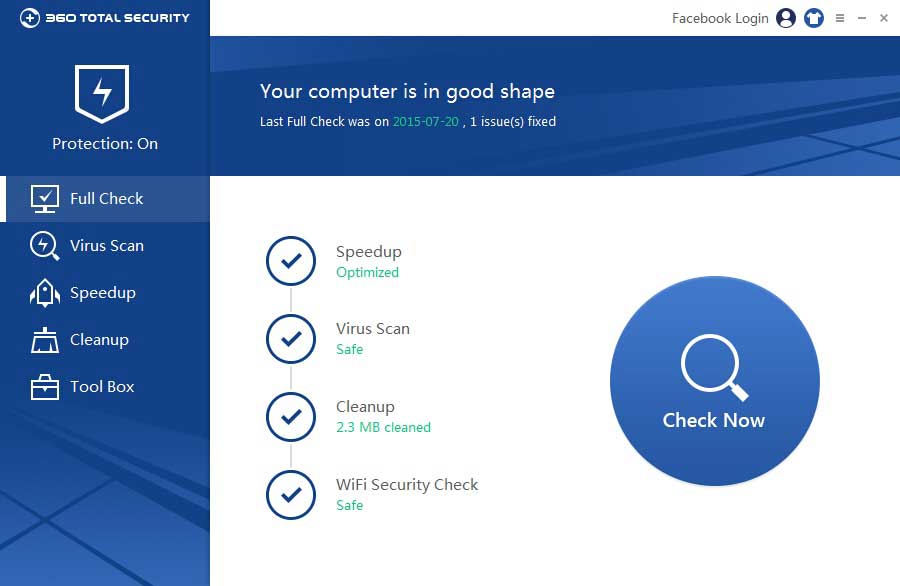 As per the market research and data available, it is the most popular product among android security applications 360 users. This product registers the maximum download among Android users. This application comes with many features like the ability to scan the device for any malware, the ability to scan your applications and games, an anti-theft feature, real-time protection enabled are among the few. This application also has an inbuilt cleaner and booster application. One of the features which are really interesting is its app lock feature which you can use to lock any application. Now, the best part about this product is that it is absolutely free, no penny you have to shell from your pocket to use all the features.
2. Avira Antivirus Security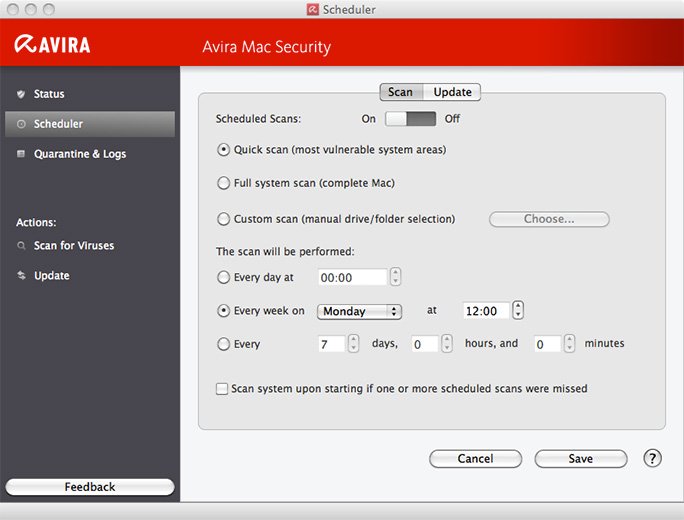 This application is new in the market but the fastest-growing application since its introduction. It comes with features like real-time protection, device scanning and also has the ability to scan external SD cards. It has other modern features like anti-theft protection, blacklisting features etc…The best feature of this application is Stagefright Advisor, which helps you with a workaround for any vulnerability that creeps into your device. It is available for free or a nominal charge of $11.99 per year.
3. Avast Mobile Security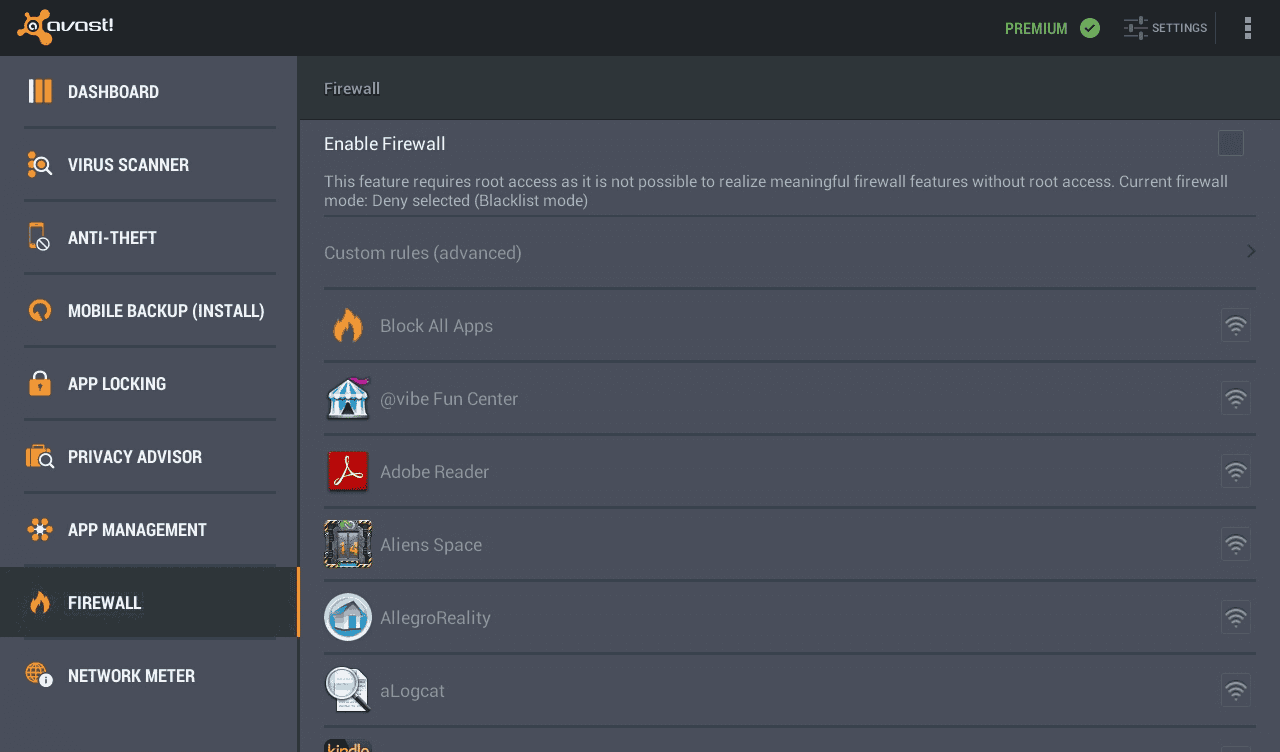 This application is one of the favorites among all the users. People know this as the most trusted application. It provides the basic features like device scanning, real-time protection, app scanning, etc. It also comes with anti-theft protection and remote locking of your application. The best part of this application is that it provides real-time database updates of the application to keep it up to date so that it can keep malware away from your device. This is one of the heaviest applications available as it has so many features on it. This product is available for free and also for paid support for $1.99/month or $14.99/month.
4. AVG Antivirus Security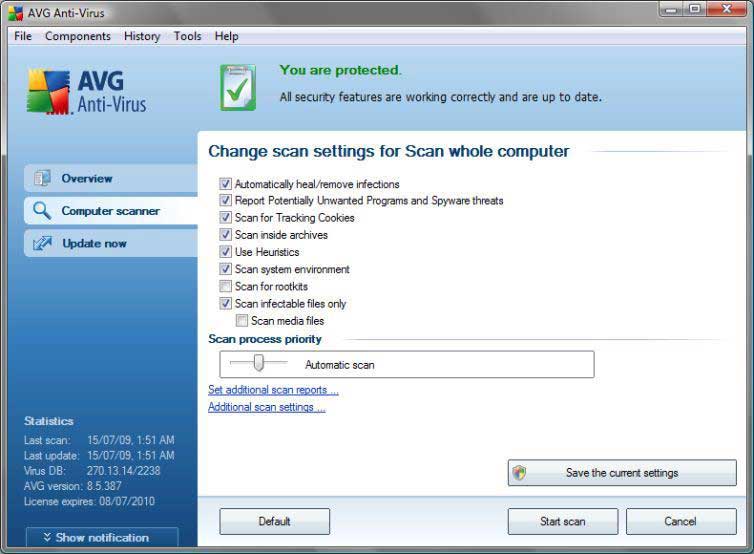 Well, you all know this antivirus since the time you were using a PC. Now, this has been elevated to android mobile security applications. This is a lite version of other applications available in the market. It comes with features like device scanning, app scanning, anti-theft protection and regular database update for antivirus and so on. This comes with a feature called Task killer which can be used to kill any unnecessary task. The interface of this antivirus is also a good one. The antivirus is available for free, and if you go for the paid version, which is priced at $3.99/ month or $14.99/ year, you can get features like call blocking, app locking, etc.,
5. CM Security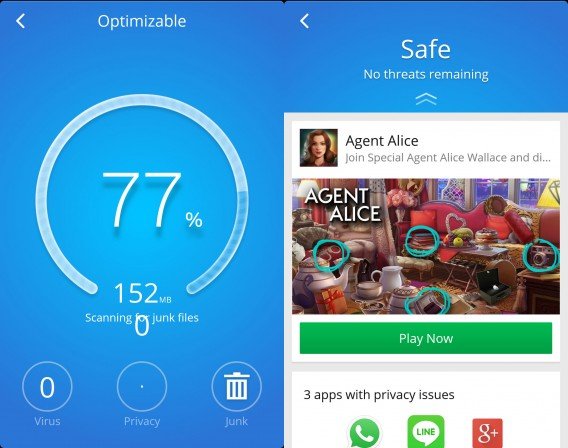 This was one of the earlier antivirus application releases in the Google play store when there were only a few applications available for mobile, and it is also a lite application when compared to its peers. For many years it's been ranked one of the top antivirus and antimalware products. It comes with basic features like device scanning, app scanning, and anti-theft protection and so on. The best feature of this application is the app lock which it provides, the app lock not only locks the application but it also takes the selfies of the people who try to access them. You can get all these awesome features for free.
6. Bitdefender Antivirus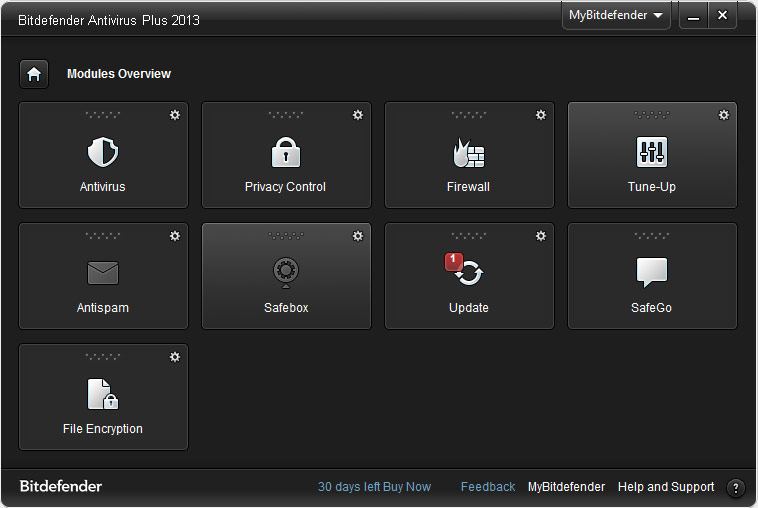 This antivirus is so lite that it needs zero configuration required for this application. This antivirus does not have any complex functionality. Its work is to scan the applications and clean your device. It also provides real-time database applications and also keeps on with other applications. This antivirus is available to all of us for free without spending any penny from your pocket.
7. Eset Mobile Security and Antivirus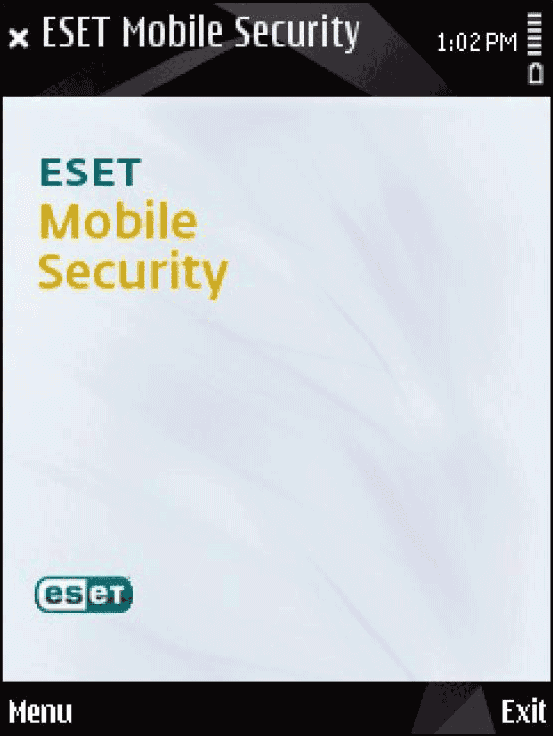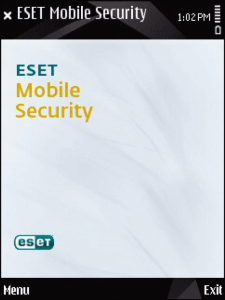 This antivirus has also made its space in the mobile world after it ruled PC space for a decade. It was famously known in the PC sector as Nod32. As per the market research, it boasts 100% detection in the year 2015. Apart from scanning and providing real-time protection to the device, the best part of this antivirus is that it has a tablet interface which is rare in the Android antivirus market. The antivirus is available for free, and if you opt for the subscription of $9.99/ year, you get anti-theft protection as well.
8. Kaspersky Internet Security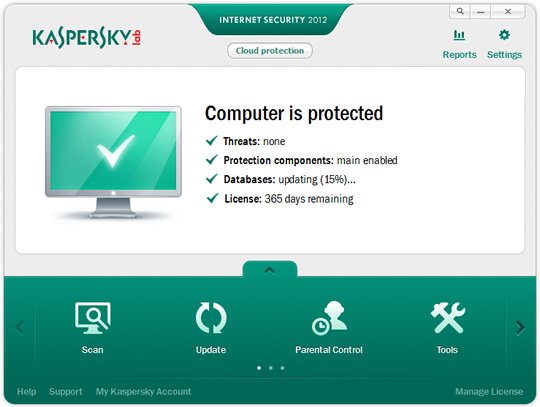 This application is also famous for a particular set of people wherein everyone doesn't love to use this application. The free Android security applications version provides basic functionalities like scanning the device for any malware, scanning the applications wherein the paid version, which costs you $9.99/ year or $14.95/ year for two devices, gives additional options like real-time protection, anti-theft protection and some other. The only disadvantage is that for low-end mobile phones, this is a heavy application.
9. Malwarebytes Anti-malware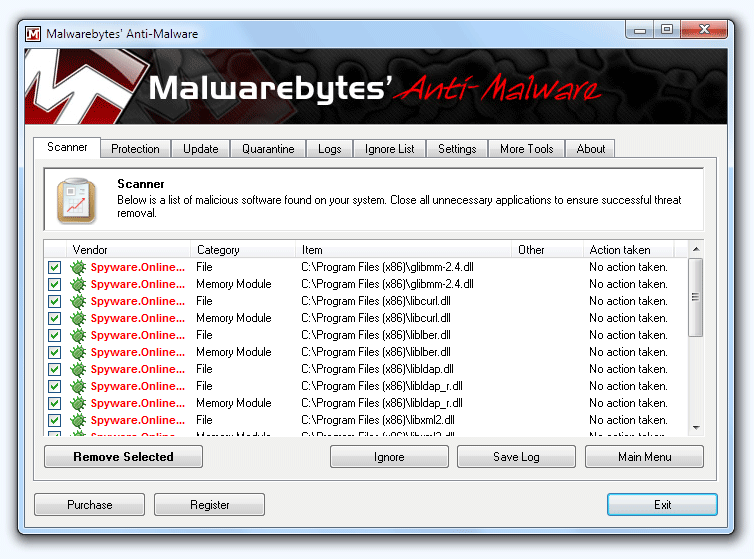 This application has proved to be a very good Anti-malware for PC's, and it fares well in android mobile security applications. This is a very lite anti-malware which only concentrates on malware, spyware or virus removal and real-time protection of the device. This application is completely free for users to use it.
10. McAfee Security and Power Booster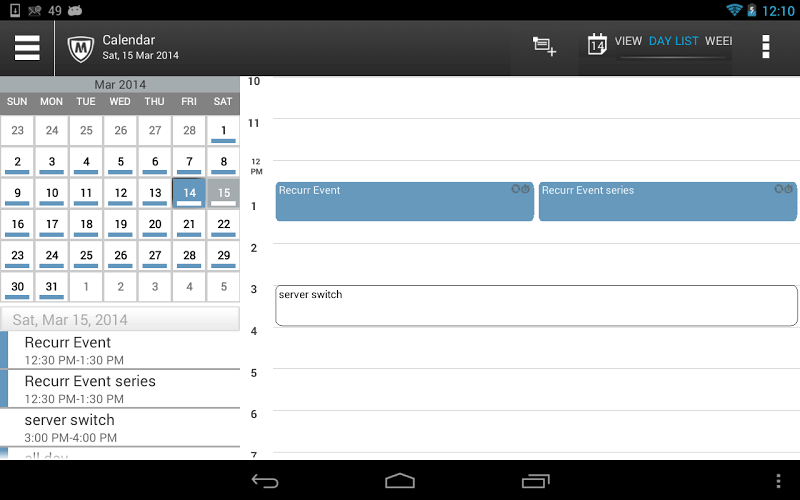 McAfee is one of the famous and favorite brands in the anti-virus market. It is available in both the PC sector and the Mobile sector as an Android tool. The free version of McAfee offers basic functions like scanning the device, application scanning, and many others. The paid version for McAfee, which costs $29.99/ year, provides you with anti-theft protection and some backup services.
11. Norton Security and Antivirus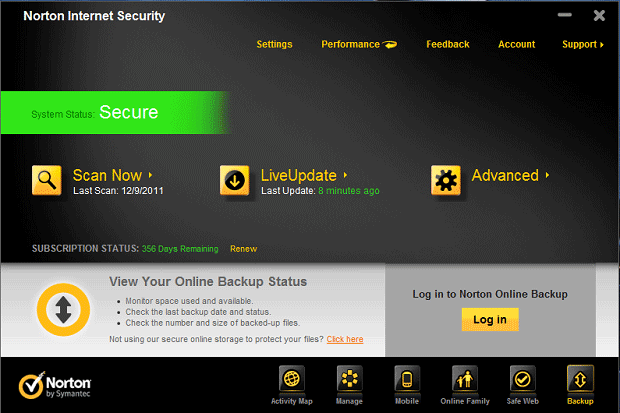 This antivirus is also one of the older players in the antivirus market. The free version of this application helps to scan devices and their application. This antivirus is a heavy application. The paid version of Norton, which costs $29.99/ year, gives some additional features.
12. AndroHelm Mobile Security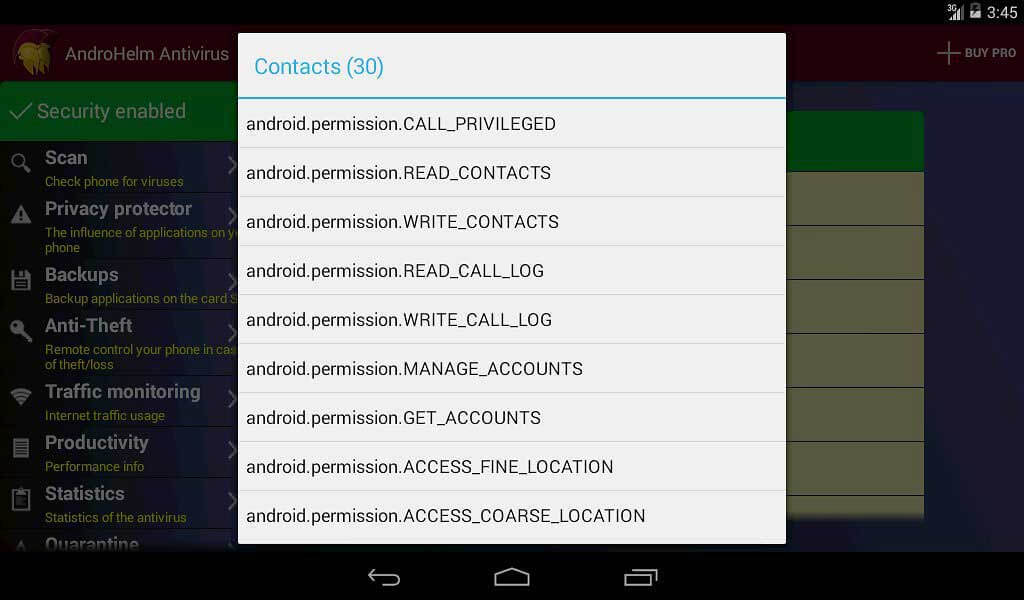 This application is less used and known to people. The main function of this application is to protect the device from virus, malware or spyware on a real-time basis, frequent updates to the database, application backup, quarantine mode and others. The most useful feature of this application is that you can block your device remotely, helps you to find your device in case it is lost, delete things from mobile. This design is also not user-friendly, but also it is available for free, or you can go for the licensed version, which is priced at $2.59/ month, $23.17/ year or $119.85 for a lifetime.
13. Antivirus and Mobile Security by TrustGo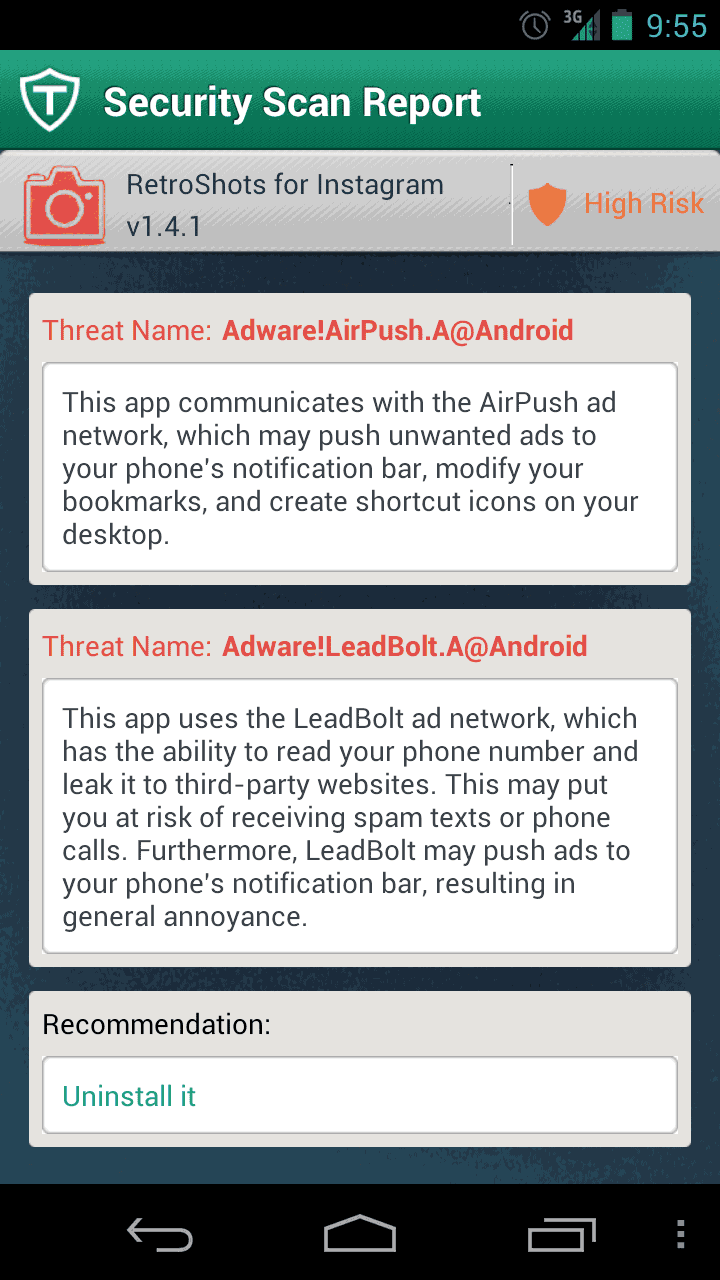 Another middleweight application by TrustGo, as the name suggests, is a new application available in the Android security applications market. The Android security developer calls this app as an app with a philosophy. The main functionalities of the application are real-time protection, scanning the device for existing threats, system manager, data backup (if required), find my phone and many more. The good features of this application are privacy guard it is absolutely free to use.
14. Dr. Web Security Space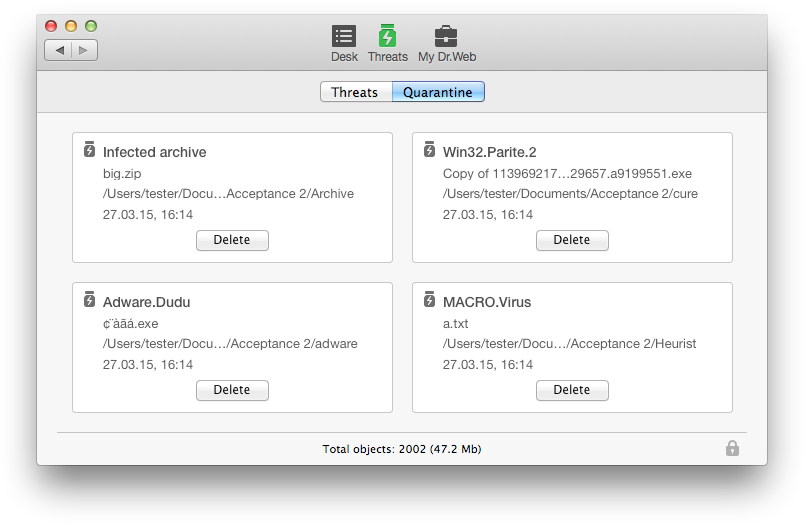 This antivirus has developed itself in the past few years. It started as a normal application, and now it has turned out to be one of the widely used antiviruses. This antivirus comes with features like system scans, both express and full system scans. So depending on your time, you can perform the scan on your device. It also has the feature to scan the external SD card against autorun functions and other miscellaneous functions, which can affect the device with the virus, and it also provides a real-time update on the device. It has lots of anti-theft and anti-spam features in it. It also has firewall support and cloud checker features as well. This antivirus is available for free as well as for paid support. The charges are very minimal for paid support is $9.90/ year, $18.80 for 2 years and $75 for lifetime support.
15. Lookout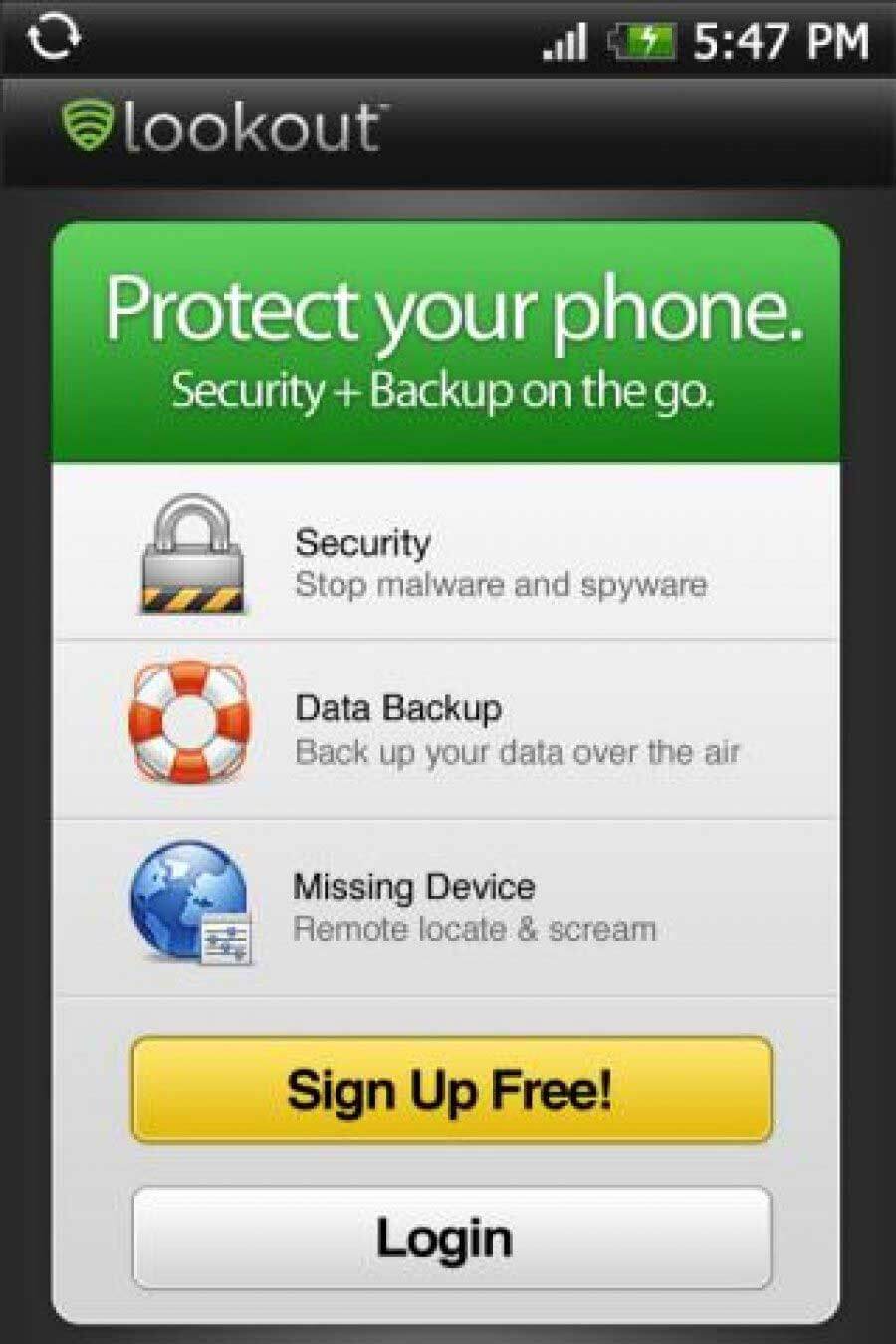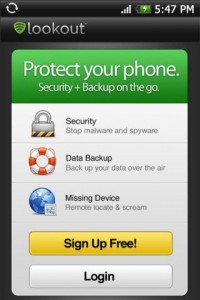 This antivirus application is available to many Android users as this comes pre-installed on many mobile devices. Free subscription of this device offers the partial functionality of antivirus, anti-theft, and anti-malware. The paid support of this antivirus costs you $2.99/ month or $29.99/ year and gives complete functionality on anti-malware, antivirus, anti-theft, real-time web browsing protection, a little bit of data backup and some other functionalities. This application can be considered a middleweight application.
16. AVL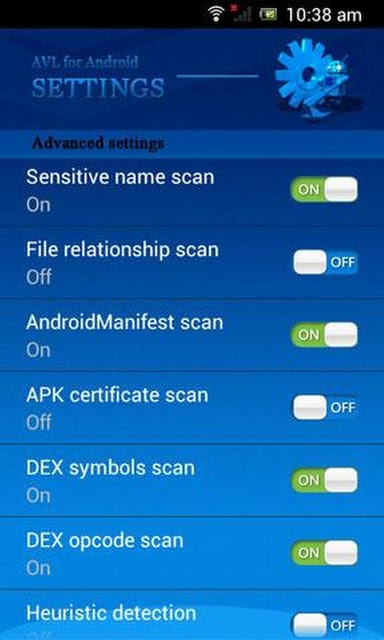 If you do not want any fancy features in your antivirus application like theft protection, data backup etc., then this is the application you are looking for. This application only has a malware protection feature. It only scans the malware or spyware on your device and eliminates it, and protects your device from any attack. This is a light weighted application, and as per market research, this scored a 100% detection rate. The best part about this antivirus is that it can scan a variety of file formats, and it is available absolutely free.
Conclusion
All the above-mentioned antivirus applications are the best ones available in Google play, and you can select any one of them as per your need and requirement. Each and every application holds different features, comes in different flavors and targeted to a different set of audiences. There are many other applications still available on the open market of Google, and you can go for any of them which are not listed here.
But, one thing that you have to keep in your mind is that when you are selecting any application, you need to first research about that application and then make your decision. You also have to see whether the application selected by you is serving your purpose or not. Because if any application is not serving the purpose that you want it to do, then the purpose of the application is not met for you.
In this digital market, no application on this earth can give you a guarantee of 100% security applications for android applications. For each application related to Android security applications, there will be some or the other way to find a backdoor into that application and to take control of your device and data. The above-mentioned applications are just better because of their features and Android security applications levels of not finding backdoors into it. There is a lot of hard work that has been put into the design of these applications, and there are security testers who keep on checking the vulnerabilities that can cause this application to fail. So, the only reason for the database update of these applications is to keep it up to date and fight with vulnerabilities and keep your data and device protected from being hijacked by anyone on this earth who can misuse your data for their own purpose.
So, finally, it can be said that it is all up to you what application you will go for because you are the person who knows yourself and your data better than anyone and how important it is to you. So, wisely select your application for your future use and keep enjoying the digital world without any hiccups.
Recommended Articles
This is a guide to Android Security Applications. Here we discuss the introduction and different android security applications respectively. You can also go through our other suggested articles to learn more –