Updated April 17, 2023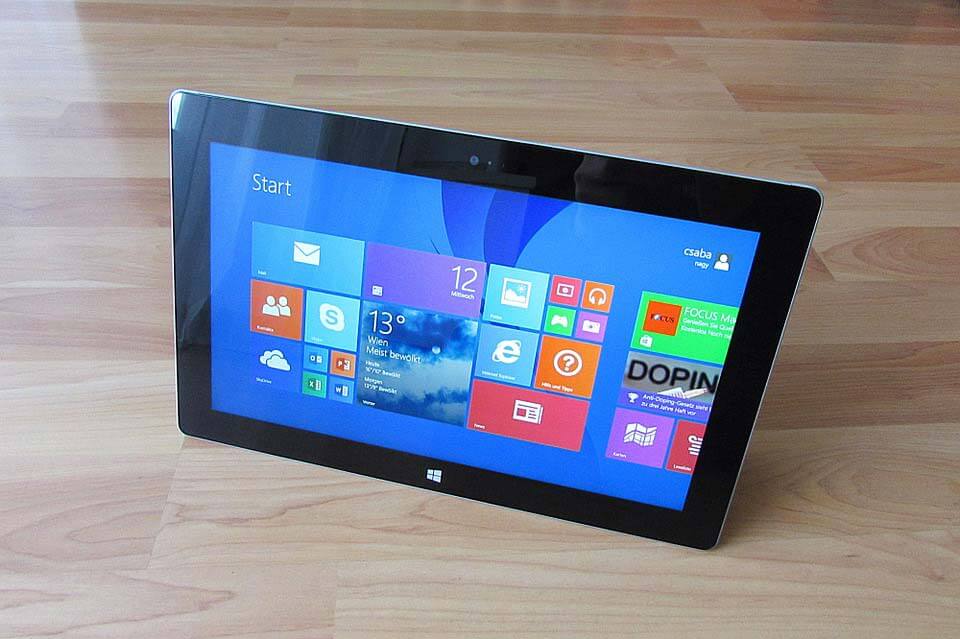 Introduction to Windows 10 Desktop Mode
So, Microsoft has now released a new update for Windows 10 desktop mode this time. Err…It is not an update, and it's an upgrade. At least, that's what Microsoft says for now.
The last time Microsoft released an Upgrade (Windows 8 and 8.1), most people were quite irritated due to the laggy and RAM-eating performance of Windows 8.
However, Microsoft stated that it was supposed to be faster than Windows 7. But the only thing better was the Windows 8 boot time.
Even people criticized Windows 8 for its new Metro, which was awesome for tablets and convertibles, but for a laptop or a Desktop? No… Just think, you have an HD 1080p resolution monitor of 32", and all your space is consumed with a Start Menu. Yeah. It was Nightmarish.
Besides, let alone the fact that the updates of Windows 8 kept it on a forever boot loop and extreme system crashes. However, you could install third-party apps to regain the old start menu, like the Start Menu 7 for all Windows 10 desktop mode versions.
But no matter how many third-party apps you used combined, they could not suffice the crashes that used to happen, especially because of the updates. Most of you may even be familiar with the following screenshot.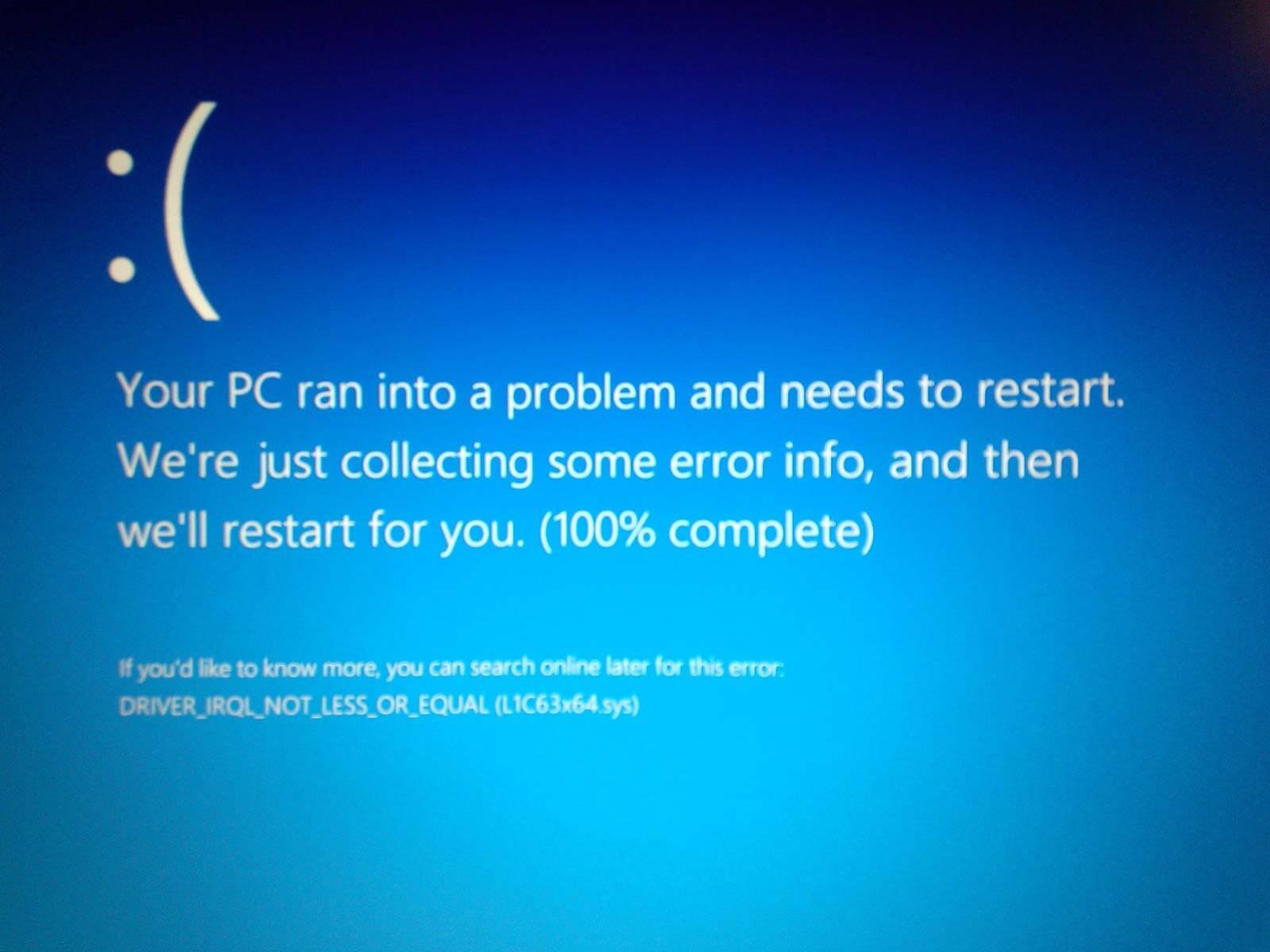 You could turn off the updates and stop Windows 8 from crashing. That would again prevent you from many necessary Security and Compatibility updates, which is again a mess of mental peace.
Yeah. 2 years back, when I installed Windows 8, I got quite irritated, especially with the smiley above, because I started seeing that most likely every other day. It was more of a taunting smile on me for the crash than a cry.
And that was my main reason for switching from Dual Booted Windows 10 desktop mode and Linux to Full Time Linux. But with the new Windows 10 desktop mode rolling, let's see if that changes the dice.
Windows 10 desktop mode Looks
This is something most Windows 10 new desktop users will be happy with. The default UI theme is black in nature. The Metro Start Menu is gone. Now you get your old start menu back, like Windows 7, which does not eat up your whole monitor.
Instead, you get a combination of a start menu of Windows 7 and Windows 8 all inside one start menu.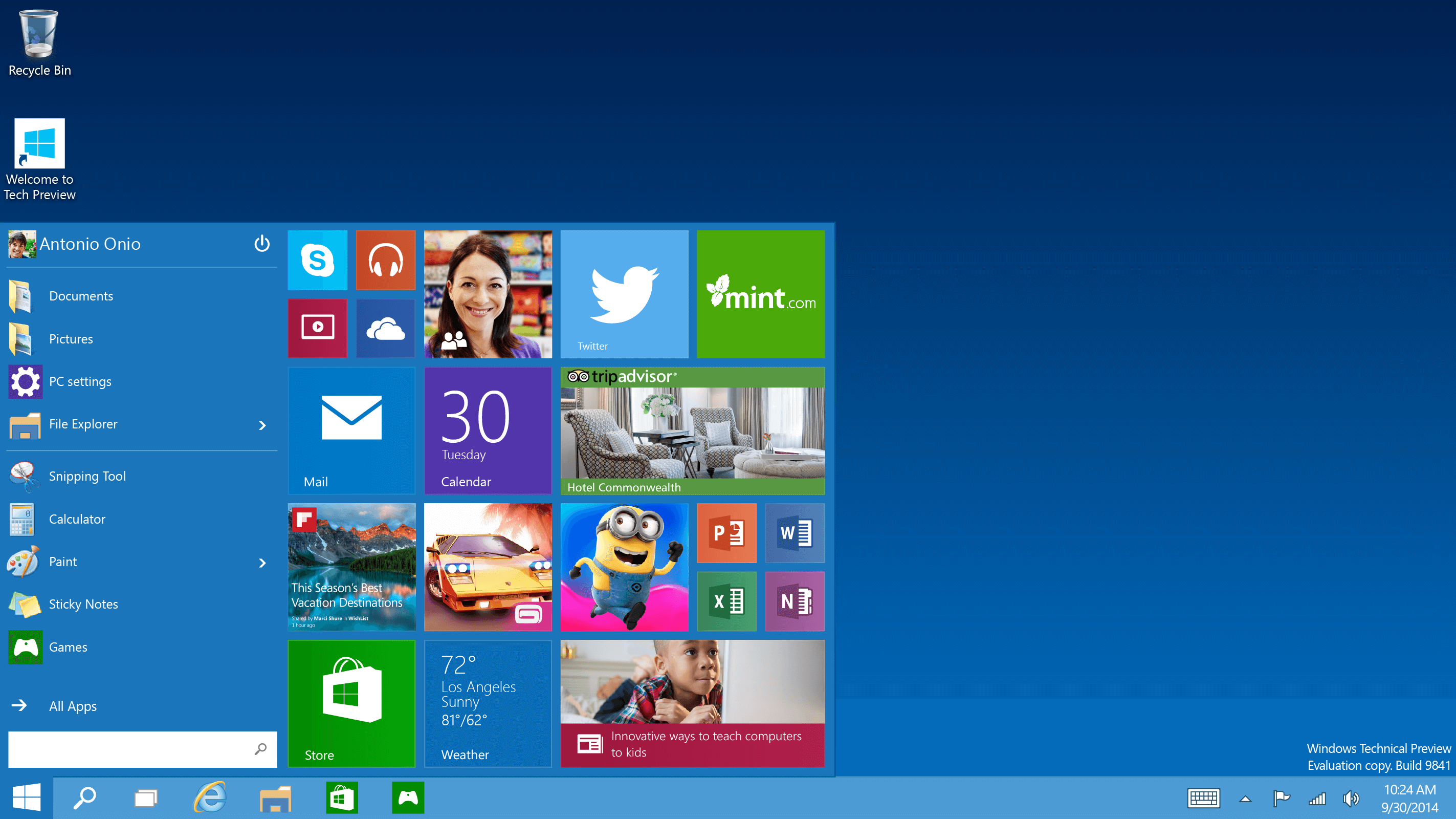 Yeah, they look cool and far better than Windows 8 since they don't lag, unlike the Metro UI. Even the animations and themes are quite decent, I would say. Some people still prefer the Windows 8 Start Menu.
So for them, the Live Tiles are still available. However, people wanting Metro UI can still have their Windows 8 Start Menu back (which takes up the whole screen) without installing third-party apps.
No wonder, with all the bad vibes it got because of Windows 8, it has kept a lot of options open this time. And this part of the Windows 8 start menu is extremely handy when you have a small screen convertible of the tablet. And the best thing about the new Windows 10 desktop is you can resize the start menu as you wish.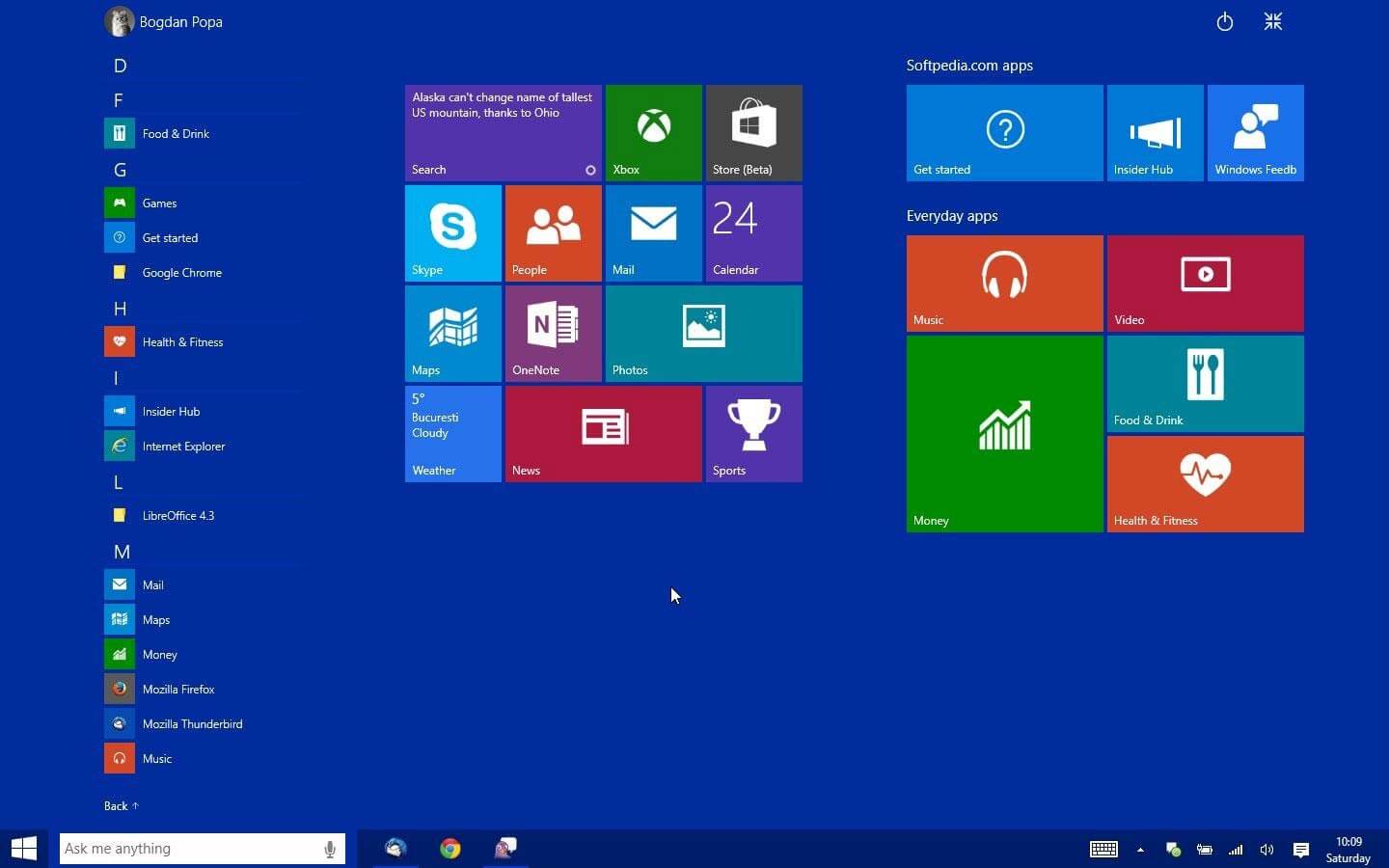 The annoying forced hot corners have been removed here, and a new action center has replaced the old notification center. This way, here it collects all the alerts and stuff.
Multi-tasking
Multitasking with Windows 10 new desktop just got easier. Microsoft has introduced a new feature known as the Snap. Microsoft has to drag a window to the corner of a screen and make it use half the size of your screen, similar to that of Windows 8, but with a much better and smoother experience. It has gone through a lot of Mac and Linux stuff to get it all right together.
But again, unlike Windows 8, all the remaining apps will be shown on the remaining half of your screen, which is quite good if you ask me. This way, you can arrange many things using an Extended or a Multiple Desktop Environment.
If you have a tablet or a touchscreen Convertible, you can swipe from the left side of the screen to bring a list of all open applications.
Besides the Snap feature, Microsoft has also introduced a new feature known as the Task View. It is more like the Mission Control feature we have on the Mac.
With Task View, you can display all the open Windows ten new desktops on a single Screen. With all these things in the picture, Microsoft focuses more on Multi-tasking and wants its users to do the same easily.
Virtual Desktops
Yes. It seems unusual. Many Linux users and most tech-savvy people using Windows 7 maybe know this. Linux and Mac both have virtual Desktops. If you don't know what that means, have a look below.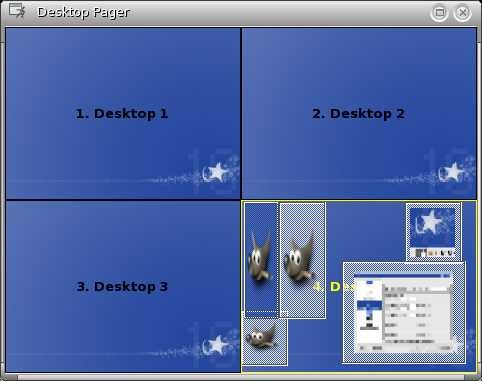 Image Source: microsoft.com
In Linux, this is called a Workspace. If you are a Mac user, you will likely know this as well. Even this feature has been introduced in the Windows 10 desktop mode. People using Windows 7 may be used to using third-party apps to force these multiple desktops, but again, who can rely on third-party apps?
With these things in mind, Microsoft has again improved Multi-tasking with this feature. But unlike Mac, where you can easily switch between desktops with just a 3-finger swipe (on the trackpad) to right or left, you cannot do the same thing in Windows 10 desktop mode.
You have to specifically press the Windows key, the Control key, and the left or right button depending on which you need.
Internet Browsing and Voice Control
In this category, Microsoft has introduced two new Applications. And Edge browser instead of the default internet explorer for Windows 10 desktop mode and Cortana. Yes! It's the bloody awesome Cortana.
Edge is different from the old Internet Explorer. It comprises many Windows 10 desktop modes, new features from modern browsers like Chrome, and many built-in features.
If that's not enough, it allows people even to customize themselves. First, look at the edge of the window, and you will seemingly recognize the properties are grasped from Mozilla Firefox and Google Chrome.
Its run fast has sleek animations and runs at par in HTML5 support with its competitors. And Microsoft has focused a lot of time on the Security of the Web Browser.
One look, and you will recognize many hideous features have taken off. Features like ActiveX, the ugly Silverlight, VBScript, and other malware-attracting. You even get a switch to turn off the Adobe Flash Player manually.
It has a lot of apps built-in, like Chrome, PDF Reader, and stuff. Currently, the Edge does not support extensions, but Microsoft has promised it will happen shortly.
Raise your hands who don't know Cortana. Ok, I don't see anyone with their hands up. And that's exactly how much Cortana is Famous. If you don't know about Cortana, you must probably live with all your doors closed.
Cortana is an AI (Artificial Intelligence) or Voice control developed by Microsoft. So far, we only saw it in the Windows 10 Phones like the Lumia.
But now, it's been introduced to Desktops as well. Cortana is not just voice control. If you are bored, you can even talk to Cortana. Yeah. It is that smart. E.g., If you ask, 'whose your father?', you will get an answer like Bill Gates with many explanations; it's more like Siri on Mac and Android's Google Voice.
You even get an option of "Hey, Cortana," similar to "Hey, Google" in Android. You can use Cortana to send messages and short emails, write voice-based descriptions and even create an email from scratch without touching your mouse. Also, you can get weather reports, take down notes, and search browsers similar to Android.
Ok! Lots of good things. What's the Catch?
Yeah. Though there are a lot of good things about the Windows 10 feature update here, there is hardly any catch here. Most of you downloaded Windows 10 feature updates for free. But it isn't free. If you notice properly, you may see ads on Metro tiles occasionally. Maybe advertisements are the price for getting Windows 10 feature updates for free.
There are a lot of other Windows 10 features that need to be fully functional. Though Media Centre is gone, the new Windows 10 player cannot play mkv and DVD files, which is irritating. The photos app still needs to catch up.
There is another feature for convertibles where one can switch from mouse to touchscreen, known as Continuum, but it still has hardware issues. One has to change to VLC in the end. Managing playlists in the new Music App now named Groove is even quite difficult.
Conclusion
Microsoft has come a long way ahead and put many Milestones in Place. So, the question is whether to be or not to be. In our case, it's to install or not. I would surely give it a try. Since I will always prefer Linux over Windows 10 feature updates, I would try it by dual booting my desktop.
Though Windows 10 is still young, it's good to see it giving competition to Mac, if not Linux. At least it's easy and will always be to use Windows 10 instead of Mac unless you are a programmer and a tech-savvy guy.
First Image Source: pixabay.com
Recommended Articles
This has been a guide to Windows 10 Desktop Mode. Here we have discussed a brief overview, windows 10 looks, Virtual Desktop, Internet Browsing, and Voice Control. You may also have a look at the following articles to learn more –