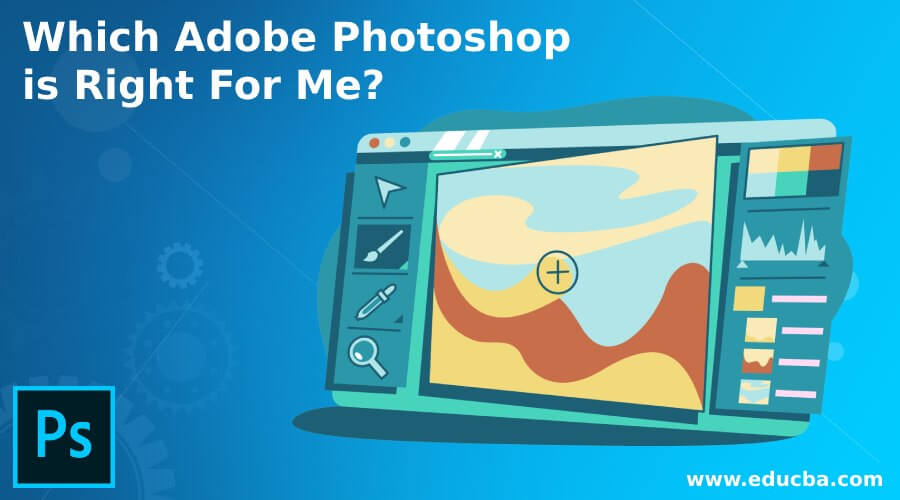 Adobe Photoshop – Twenty-six years ago, on Feb 19 1990, Photoshop was first released in the world market. Back then, it was a simple software designed to meet graphic designing and, most importantly, edit the photographs to make them look better. Since then, Adobe Photoshop has grown bigger and bigger accumulating more designing solutions and stretching its possibilities to venture into many new avenues.
Today, Photoshop is not just a photo editing software. It is open for a multitude of possibilities catering services for almost every Industry. Photoshop has a whole bunch of products in itself as well as several different versions of targeted across numerous Industries, which makes it a little distinctive from each other variant and rather complicated sometimes to choose from the range of products available.
If your job is primarily focused on photo editing, you may not need the complete services and tools from Photoshop CS6 or higher versions, which is also costly. You may choose to purchase a Photoshop Elements software pack which fits well within your budget and intended for photo editing and color correcting purposes.
In this post, we bring you the variants of Adobe Photoshop software so that you can choose the right version that will work for you.
Adobe Photoshop Elements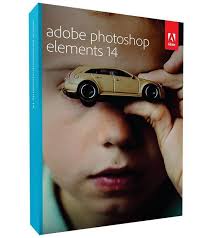 Elements are relatively smaller when compared to the other Photoshop variant packs. But, it doesn't leave the software anywhere behind when it comes to fulfilling the purpose it is intended.
It is a dedicated photo editing software which delivers quick and easy options to obtain clean, color corrected and well-edited photographs. The software is intended to help professionals working with the digital photographs, front end corrections and photographers.
With the help of elements, you can organize, create, edit and share the photographs. Elements itself has a number of versions of added tools and improved performance. Every new feature that comes out of the Adobe Labs that falls under the image editing category is shared with Elements.
The best part about purchasing an Adobe Photoshop Element is its pricing. If photography or image editing is your thing, you may enjoy every photo editing tool in PS for just $100, rather than investing a staggering $1000 on Adobe Photoshop Extended versions.
Adobe Photoshop Lightroom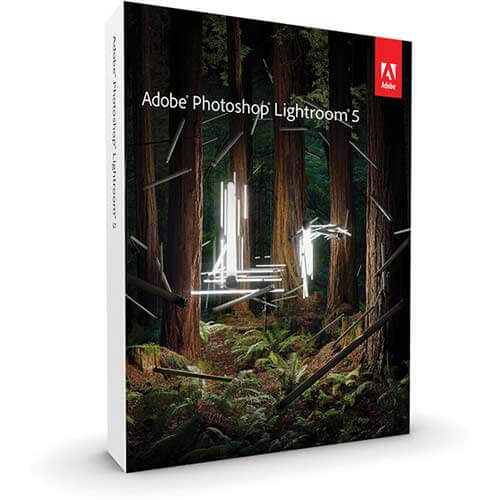 Lightroom is intended to deliver easy workflow in environments where complex files organization is an everyday scenario. The software provides intuitive workflow in an easy to use interface that gains the ability to edit on huge batches of photographs at one time.
If you have to work on an enormous pile of photographs of the same occasion, it is most likely that the files share the same lighting, exposure and color temperatures as they are all shot at the same place at the same time. To work on each photograph once at a time is a tedious process which just doesn't work. During the initial stages of Photoshop, some photographers used action features to get this job done quickly. But still, the results are not yet fulfilling.
Adobe Photoshop moved a step forward by introducing Lightroom. You can take the whole bunch of your photographs at once and play with the color correction tools at once. Color balance, exposure and color temperature and more can be edited for the whole batch of files at once. Other tools like noise reduction and sharpening can also be applied to the batch while working on one photograph.
Lightroom's ability to control the shadows and highlights is incredible! You can create Photo books, albums and even extract and edit high-quality images from video files through Lightroom. The complexity of batch processing has been made easy with lightroom, which makes it one of the best tools a professional Photo studio should have. And the price tag of Adobe Lightroom is just under $150.
Photoshop CS6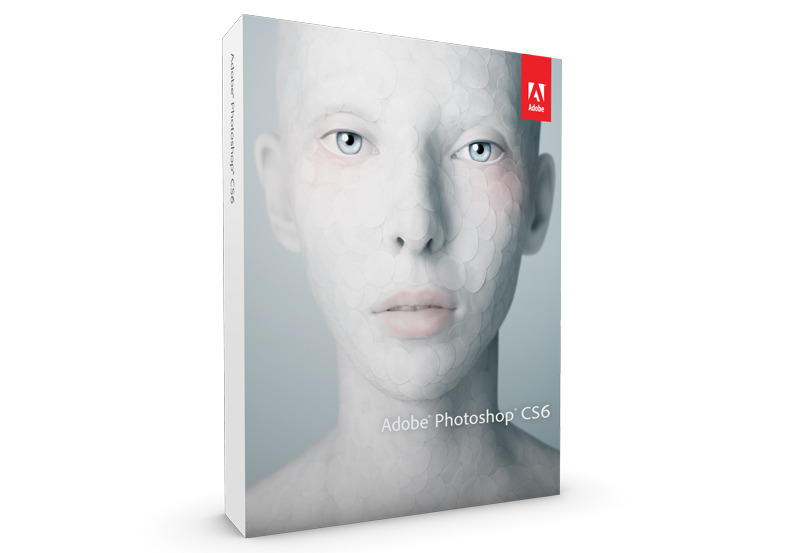 Adobe Photoshop cs6 has everything you want for photo editing, print and graphic designing purposes. It gives you the total power of all adobe software combined with unparalleled control over images and designing.
Besides the control, you gain on white balancing, color correction, exposure, and all related to the photo correction process. There are many other tools that can help you edit and design the documents you need. The creative freedom users gain from these tools is limitless. You may even remove a person or a group from an image which is not possible in packages like Lightroom or Extension. You can create graphics and FX with the help of unique designing tools that Photoshop CS6 offers. The filters catered in the Filter menu are the complete list which you will find only in the CS6 package.
Overall, Adobe Photoshop CS6 makes a huge difference from the graphic designing, Photo editing and correcting verticals. But it is not the ultimate on the list.
Photoshop Extended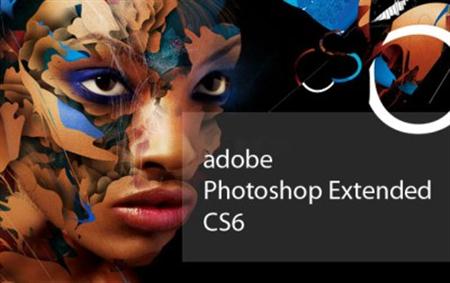 Adobe Photoshop Extended is the end of the road, by far the comprehensive product from the Adobe factory in the Photoshop conveyer. Adobe has taken giant leaps in designing products that come to the use of a multitude of businesses. And Photoshop Extended is one software that gives unprecedented access to every Industry.
Adobe Photoshop extended comes with powerful tools that help the users create and edit three dimensions imagery. The benefits don't stop here, you can also import the fully designed three dimensional object files from third-party software like Maya and 3DS MAX and paint or texture them live within Photoshop. Some of the many advantages of Photoshop extended are listed below
3D object creation and extrusion
The two dimensional screen on photoshop can be converted to three dimensions, and you may create objects in 3D or enhance and edit the three dimensional content with the ease of working on a 2D platform. The workflow is designed very easily that you need not use 3D software to create objects with minimum detail.
Before Adobe introduced the 3D editing options, texturing artists had a great problem in bringng UV files into Photoshop and drawing the textures. It was not possible to check the result instantaneously in the 3D mode, and designers have to save and load the texture in 3D software to check every bit of it.
With Advanced 3D editing techniques in Photoshop, you can directly open the 3D object and start painting on it. The best part with the live painting is that you need not wait for the final result to render in the 3D software as you will experience the final product at the time of your texturing in Adobe Photoshop. It saves lot of time and gives ease to quickly fix the troubles.You can also illuminate your photoshop artboard with lighting and 3D shadow and reflections and further animate the objects with responsive lighting effects.
Adobe Photoshop Extended allows you to choose the frame of an Animation that you can run on photoshop and select the facial expressions rigged inside the 3D softwares. The process is highly demanding to render and need a powerful Graphic card and rendering engine.
Photoshop uses the state-of-the-art Mercury Graphic Engine to render the Three Dimensional objects in Photoshop to fulfil the purpose. It is exclusively put to use when you import a 3D object that is animated into your Photoshop.
Adobe Photoshop extended enables the designers to obtain advanced measurement and counting tools to get the exact information that is mandatory in the field of 3 Dimensions. You can record and export the information for further checking.
There are also some features like Video, and motion-based editing, which were initially available in Extended versions have been recently made available in Photoshop CS6 versions.
Adobe Photoshop Touch apps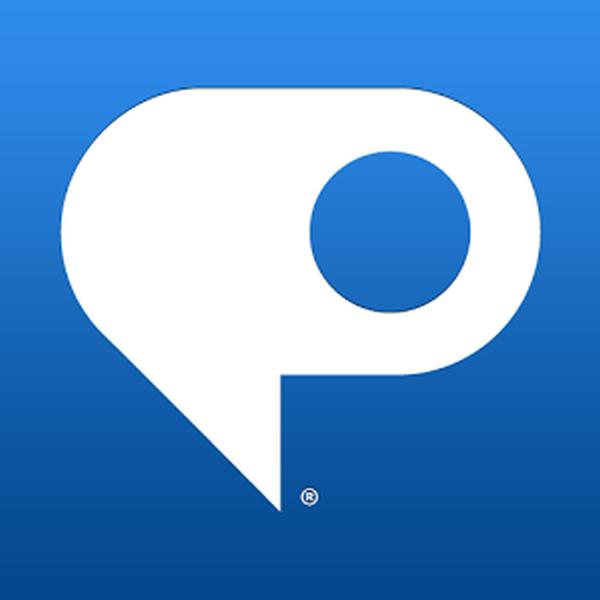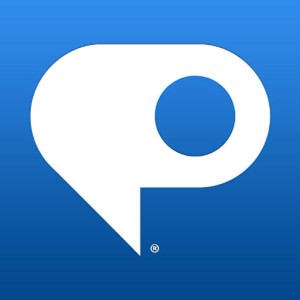 Adobe doesn't want to distance itself from the enthusiasts who may not add money to their company but who love to use the products and follow the company as loyalty partners. For not so professionals people and common crowds that are connected through endless communication devices like smartphones, iPads and Tablets, Adobe designed a set of free apps that you can use to correct your photographs or design basic level graphics.
Photoshop opens the doors for to encourage creative freedom for people who want a go one step ahead of what they can achieve from their gadgets photography.
The app is fun and easy to bring your creativity to the touch screen. Users can download it for free and play with cutting the images as per their requirement and add combine them with another set of images in new files.
The preset FX readily available in the app is helpful to change the color and tone of the images instantly with one touch. Users can also share the images instantly to the social media through the app.
There are a number of sketching apps for free out their on iOS and Android platforms. Adobe Photoshop Sketch is surely not one among the crowd. The free app can help you to draw or trace photographs using high-quality vector graphics. But, it is not all it offers. You can take your work from Photoshop Sketch to the Photoshop and start working on it from your desktop computer.
With the fingertip scribbling, the Sketch tool can help you draw complex shapes easily, and it also helps to add impressive shading to the images with its soft brushes.
Brush CC helps the Adobe users to create custom brushes out of anything and everything. Suppose you come across an image which you may find interesting as a brush, take a picture and go through the process to turn it into a custom made brush. You can choose to create the brush for mobile usage or in Photoshop or Illustrator brush formats so you may save it for your future use.
The app is helpful for amateur designers to use on their apps and professionals to share the brushes on the creative cloud and use them anywhere they intend to.
Everybody wants to take nice and memorable pictures with their mobile cams. Unfortunately, not everyone is a professional photographer or not any phone has got a great camera like an SLR. But, don't worry, Photoshop has got you covered with the free Photoshop Express tool.
You can do the basic editing of your images with the crop, resize, rotate, flip, red-eye removal, color adjustments tools, and features. The standard color correction tools such as hue saturation, brightness and contrast, White balance and many more are also available and easy to adjust on a slide control.
The super cool pre-loaded color templates are also at the end of your fingertip to quickly choose and apply the effects to the images.
Finally, the borders and frames are also available by default to enhance the look of your final image.
Choosing a version of Photoshop is important to improve and fasten your workflow. Adobe exactly knows your requirements and shipped the essential tool that every Industry needs independently in the above packages. We hope you are able to make out your pack of Photoshop that suits well with your requirement.
Recommended Article