Updated April 26, 2023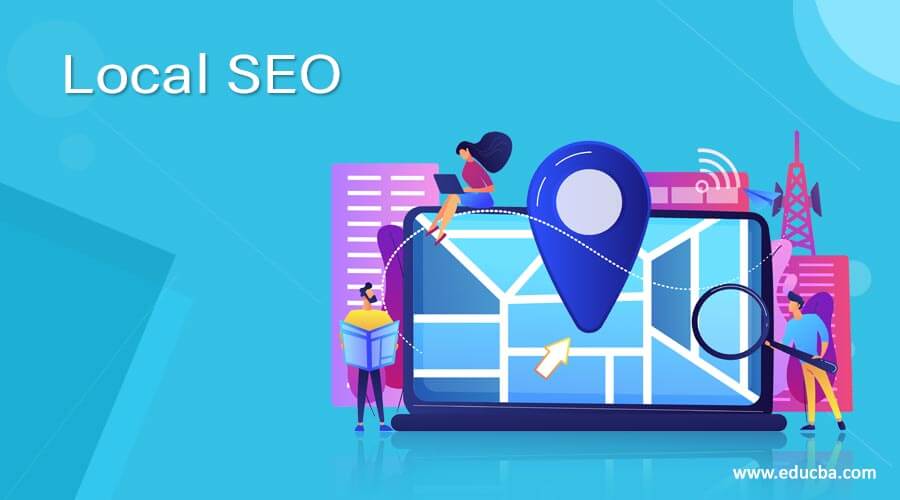 Introduction to Local SEO
SEO plays a crucial role in web marketing. But people often need to remember about local Search Engine Optimization. Local SEO is quite tricky but has its importance. Along with regular SEO, one must handle local SEO activities.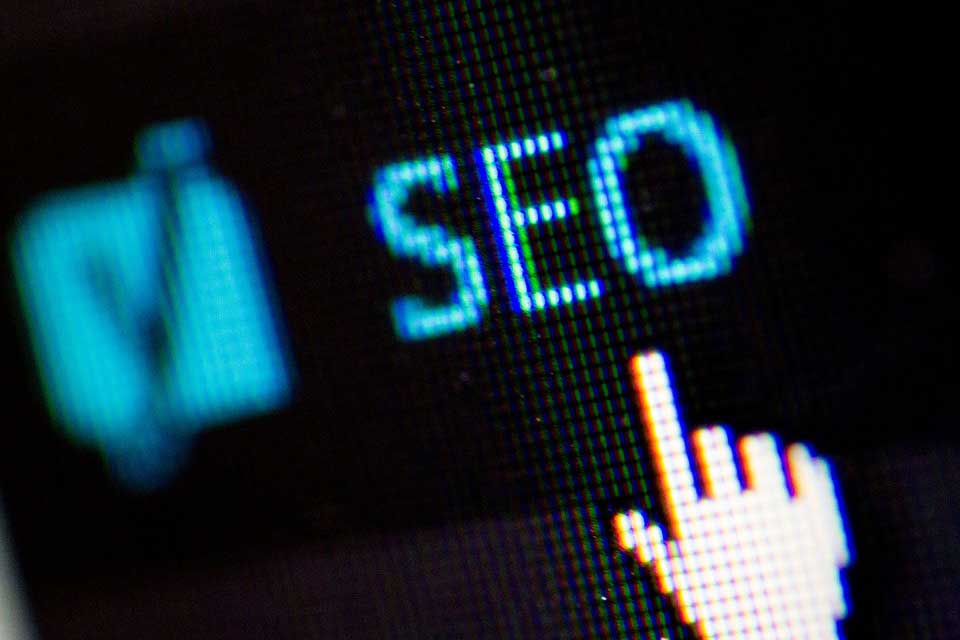 (Image source: pixabay.com)
Local SEO is not just about directory listing. There are several other things in local SEO.
So you have a good brand and a good website. Your SEO is complete but have you ever considered local SEO enough?
Optimizing your website for local SEO can help you gain local interest and drive specific geographical traffic to your site.
Are you affected by a local SEO update?
Remember to focus on all these elements to have a thriving local SEO.
Important Local SEO Elements
Following are some important local SEO elements:
Ensure Consistency and Accuracy
Your local SEO begins with NAP. NAP is a crucial element of local SEO. The acronym NAP stands for Name, Address, and Phone Number. NAP is the measuring tool for the existence of a business. Recently a W is also added, which refers to the company's website address. Most of the local SEO experts are well aware of this NAP.
But what needs clarification is the accuracy and consistency of NAP+W.
Most business owners know how important it is to keep the information updated but only have time to update some. Here are a few points listed about the accuracy and consistency of NAP in detail.
Use The accuracy of information to know the business's existence. The information given on your website should be accurate and perfectly aligned.
For example, if your business name is Style-on Fashions and you type Style–Fashions in your citation, then the directory will register your business inaccurately.
Even the slightest mistake can be devastating. It's not just creating listings but also creating a unique identity for your business. It will help you distinguish your company from others in your field. NAP needs to correspond precisely to each other in every citation.
Maintaining NAP also means keeping it consistent. The NAP information should be consistent in all the citations. The consistency of the information will help in increasing ranking in search engines.
For instance, your business information on your site and other social media sites like Facebook, Twitter, Google+, and others must be consistent.
Your business information might keep changing as you shift to a new location, or you might have a unique number added to your business. It would help to consistently update such information to all the sites, directories, and listings.
It will save your business ranking.
Maintaining consistency across all citations is a difficult task. Take the help of an SEO expert and make sure you are on the right path.
Ask yourself a few questions like
Have I changed my business name?
Is the business location different now?
Have I changed the business communication numbers?
If you can answer these questions, you can track your local citation and maintain the accuracy and consistency of your business.
Valuable Information
When you list your business information in many directories, you may start ignoring recording some data. But please don't cut corners. It's easy to get your business listed in directories, but it takes a lot of work to use them to the maximum.
It is another critical factor in local Search Engine Optimization. Include all the valuable information in your listings. The more information you provide, the better your ranking in search engines will be. Customers will be looking for a lot of information when they visit your site. Researchers have given a list of knowledge in which the customers will be interested.
Name
Address
Contact Number
Place of Business
Proximity to location
Hours of Operation
Site address
Product details like the price
Reviews
Payment modes
Credentials
Other important business information
Other product information
You will lose customers if you have not mentioned any critical info.
For example, some people might be interested in purchasing through an installment system. Still, if you have yet to mention the proper terms for purchase through the installment system, then the customer will shift to another business.
Providing Proper Information to Customers
Always remember that 'People love information.' So wait to provide accurate information to them.
1. Social Media Accounts
Now a day's, small businesses don't have a website, but they still thrive in the local market. It is because of the Local SEO. Local SEO has proved that having a well-designed site alone cannot give you success.
Now you will have a question in your mind.
So is the website not crucial for SEO success?
Yes, of course. Website is a must for SEO, especially for doing on-page optimization. But when it comes to local SEO, local factors are considered more important than the website.
Local SEO social media accounts work as a representative websites.
You can create accounts on sites like Facebook, Google+, Twitter, Yelp, or UrbanSpoon. Your customers will visit such areas in place of your website. Social media sites will also help them to know about your rating and customer reviews. It will help your customers to get all the information about you and your business with a single click.
It will attract visitors and encourage them to buy your product or service.
Recently, Google launched its My Business Page tool, which will help local SEO experts create more social account pages and links.
Google, My Business Page will help your business to appear more substantial.
2. Soliciting Reviews
Reviews are one of the best ways to improve your site rankings in search engines.
Under Local SEO, you may find many things under your control, like directory listings, creating social media accounts, and opening My Business Page in Google. These things will help you increase the ranking of your business.
But reviews are the only attribute that is out of your control. You cannot force anyone to write a review for your business.
Whenever you complete a deal, and the customer is delighted with your service, ask them to leave a review about your business on some standard review sites like Google+, Yelp, and others.
When a customer provides a review, offer them an incentive like discounts, free products, etc., in exchange for their studies. It will encourage people to write reviews for your site.
Sometimes you can also mail the customer asking for a review.
Reviews are so crucial for local SEO. Search engines like Google will index the sites with the highest reviews at the top of the results page. So the reviews and ratings for your business matter a lot in SEO.
3. The Neighbourhood Algorithm
Google has recently announced a new algorithm called the Neighbourhood algorithm. It is also famous that this algorithm will be considered for ranking in SEO.
Local neighbourhoods have a difficult time fitting into search engine algorithms. It is because they need to have clearly defined names. The name on the formal map and the phrase the residents call it will be entirely different.
It would help if you were hyper-local on your website and social media. Your website can help a lot with this. You can add the close neighborhood terminology to the website to get the maximum results from local SEO.
There are several ways through which you can peak into the neighborhood algorithm. Here are a few ideas listed.
Add your neighborhood name in the description of Google My Business Page
Add your neighborhood name and your company's name at the end of your Google My Business Page.
Include the neighborhood name in the content of your website
You can also add your neighborhood name to the title tag of your website
Try to include your neighborhood name in the local citation profiles
Submit or update the correct neighborhood name in Google MapMaker
Neighborhood algorithms will have a significant impact on your local business.
4. Target local customers
Local businesses should target local consumers more than others in different geographical places. When targeting local customers, remember to include the cultural values of the place they are more familiar with.
For example, when a user visits your page and sees a message customized to that specific geographical region, the user will be more interested in your page.
It will increase the local traffic to your site or pages, which in turn will help you rank higher in search engines.
5. Local landing pages
If you have different business locations, you can have specific landing pages with the right content and keyword for that particular location.
It will make a big difference when it comes to Local SEO.
For example, if you are running a business in 3 different cities, you can create three landing pages for each city. These pages should contain content related to that specific location to ensure that local customers are more attracted.
6. Mobile users
Mobile users have increased to a greater extent in recent years. Many website owners create a well-designed website, but they must remember to optimize it for use on mobile phones.
With the recent Google Mobile Update, there is a highly increasing need to optimize your site for mobile for local SEO.
It is because potential customers are using their mobile phones to find the places near them on the road.
7. Localised blog content
Blogs are a great way to get links to your site and increase your site's ranking in search engines. Blogs offer information in an exciting way to web users.
Regarding local SEO, always write blogs and articles based on local content and events. But make sure that the content is related to your business.
Use the right keywords and create unique content. Create your blog in a structured way so that everything falls in your favor.
Don't simply write a blog and let it be free. Make people aware of your blog through sites like Facebook, Twitter, and others. It will be lost in cyberspace if you don't advertise your blog.
8. Competitor landscape
Do research on your competitor's strategy. Understand what they are doing for Local SEO. See whom they are linking to and in what way. This method will help you understand how other businesses do their marketing and SEO. It will also help you to find new opportunities for your business promotion.
9. Events and Workshops
Conduct local events and workshops to create publicity for your business among the local people. You can also attend local events to induce your interest. The best method is to conduct a charity-based event. It will help you get natural links to your site and increase your local SEO.
10. Top ranked directories
List your business in the top-ranked directories of your field. Such directories rank well in search results of search engines. Yelp is one directory that will help you drive more traffic to your site.
Do simple research to find their platform's best directories and ranking factors.
Conclusion
The success of a local SEO business depends purely on local SEO. It would help if you found local SEO's endless possibilities for a new SEO. Thus, when you plan your local SEO, remember these elements, as they could positively impact your business.
Recommended Articles
This has been a guide to Local SEO. Here we have discussed basic concept, important SEO elements, along with Providing Proper Information to Customers. You may also look at the following articles to learn more –