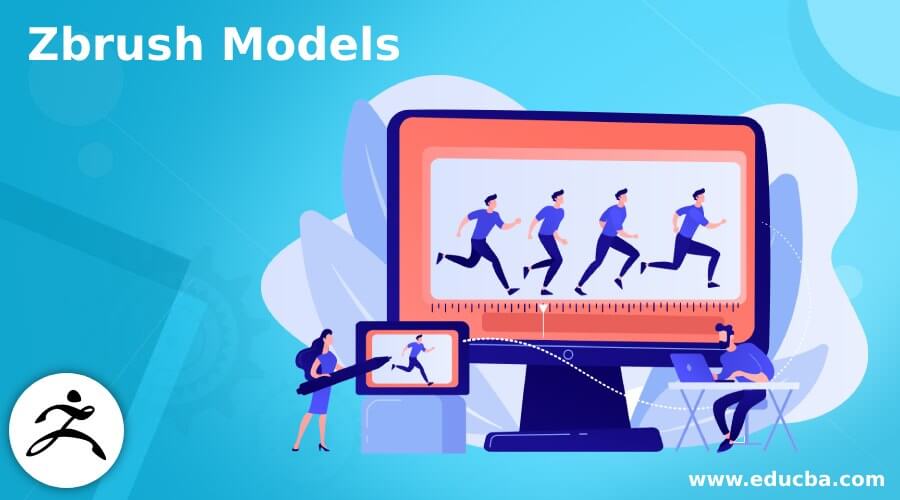 Introduction to ZBrush Models
ZBrush technically represents a 3D Sculpting and modeling software used to create high-quality digital sculptures and models. ZBrush models are famously used in movies, games, animation films, and high-end 3D graphic designs. Mostly, ZBrush models are used in every Animation and VFX industry.
ZBrush software is owned by PIXELOGIC. The program has unlimited tools for modeling, painting, and texturing, which is required for creating cinematic digital sculptures and models. In this article, we shall learn more about using and creating realistic and precise models on the ZBrush program.
How to Create ZBrush  Models?
ZBrush has tools and functions that provide a benefit to the users by creating realistic models with quick and easy methods. However, as we compare ZBrush to other modeling tools, the program still stands out with a great user-friendly interface and workspace.
The users use the 3D and the 2.5D technology of ZBrush to create detailed models that feel charismatic yet very intuitive at the same time.
With ZBrush, the users can create polymers or poly meshes, Poly groups, deformations, and Fiber Meshes. In addition, the software has included more than fifty types of brushes that can be used for moving, scaling, rotating, flattening, pinching, and magnifying vertices and edges all around the meshes.
The users can also add materials and colors to the meshes with the ZBrush materials panel and can even render the final product when required. Thus, ZBrush is a vast program that helps the user in creating particular features and characteristics.
Unlike the programs 3D MAX & MAYA, ZBrush also creates minimal poly count with fine detailed models. As a result, we can create freckles or wrinkles on the face of a human model, or we can also create dents or molds in a large vehicle with ZBrush.
Some of the major steps in creating a model on ZBrush are as follows:-
Launch ZBrush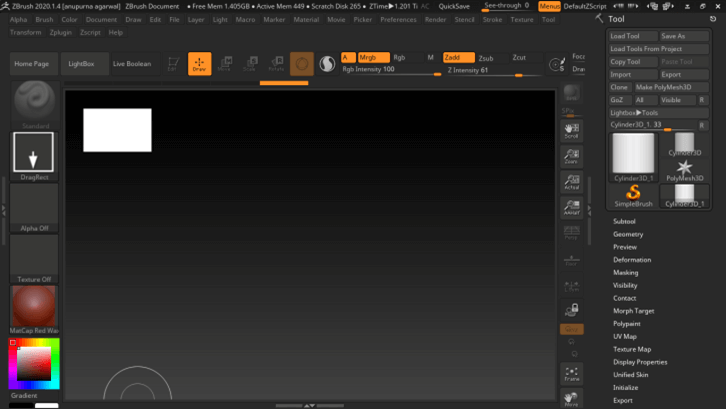 Go to DOCUMENT and create a new document.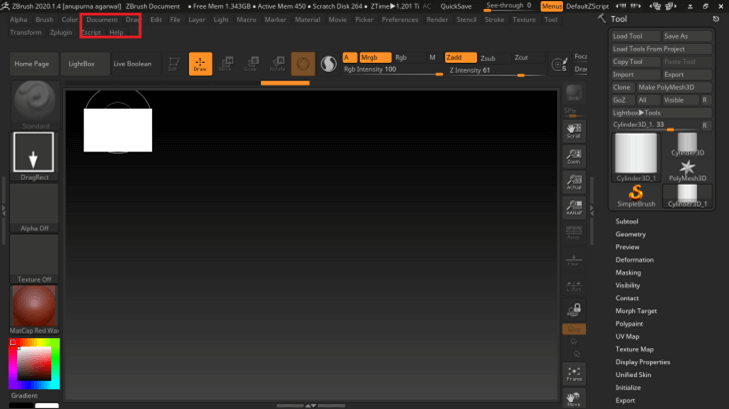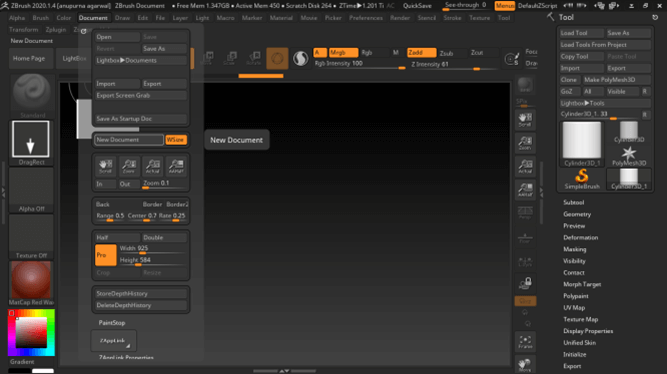 Go to DRAW to create models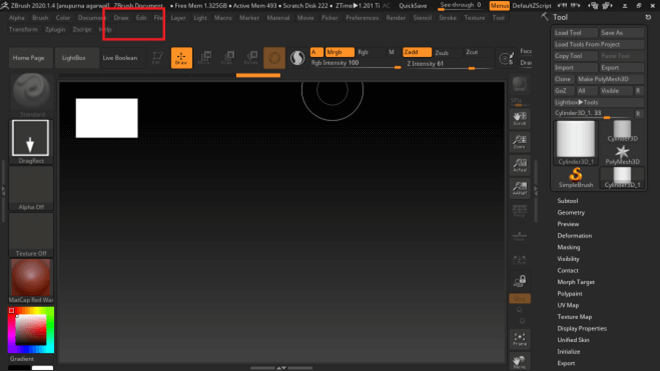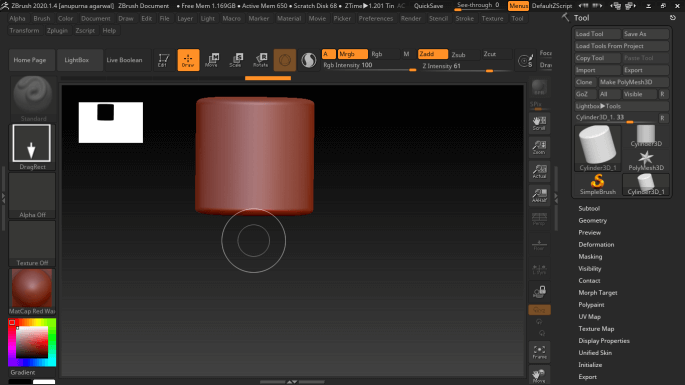 Go to TOOLS and Select LIGHT BOX TOOLS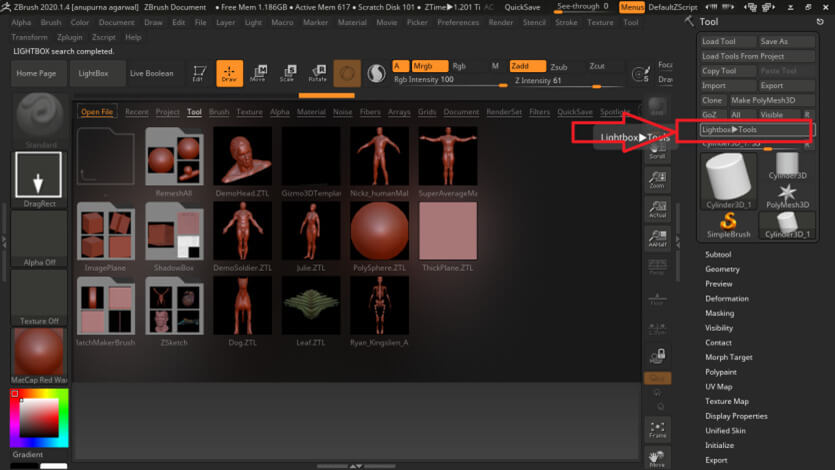 You will get some pre-installed 3d models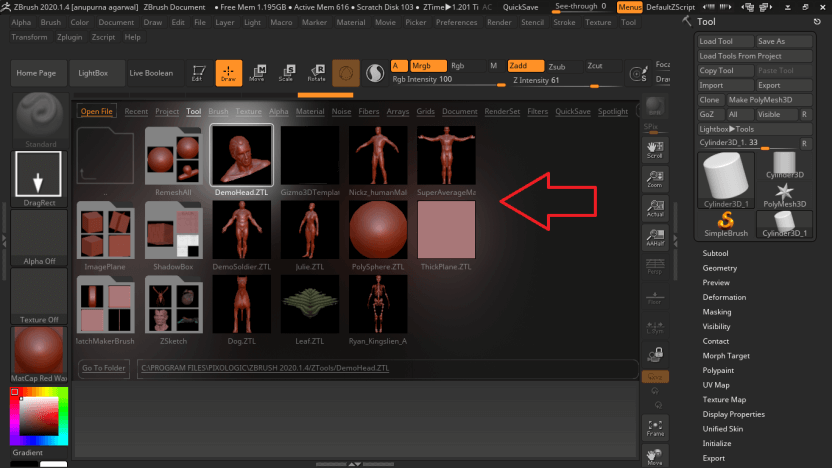 Drag and drop those models to edit them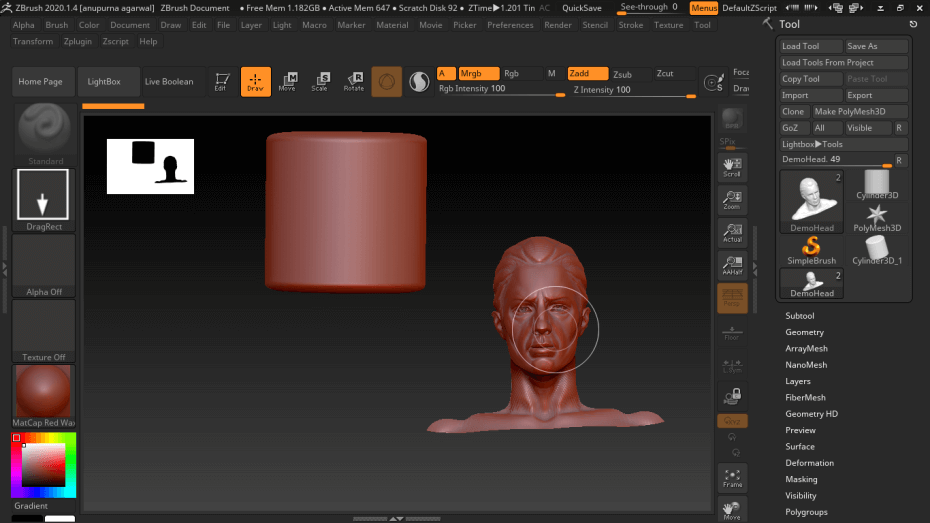 We can use the different tools that are available in the program to edit the structures.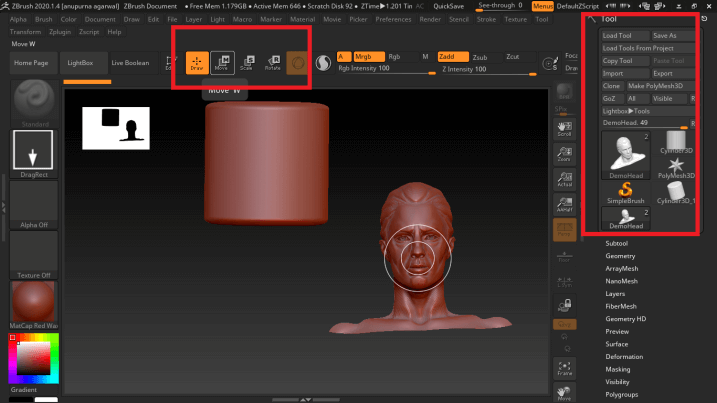 We can also use brushes to modify our structures, as shown below.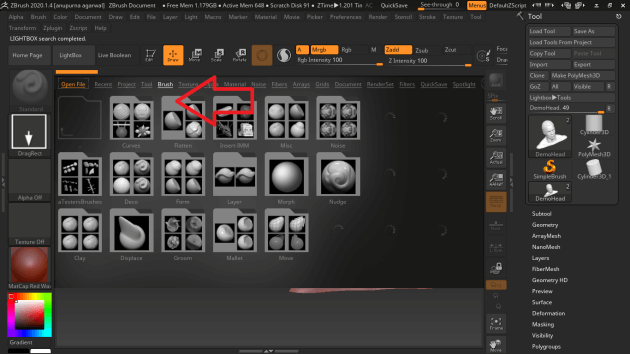 Go to the TOOLS dialog box and click on SAVE AS to save the project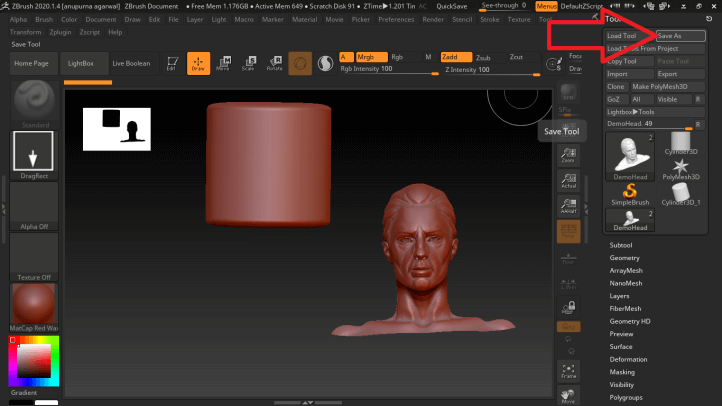 The above steps are the basic steps that are used for creating a model on ZBrush. Most of the models in the program come preinstalled with the software. The user can quickly get the structure and then modify the same according to their requirements.
ZBrush is a broad program that is not limited to a single tool or function. So, for example, we can create a whole gaming experience or a 3D reality show with this single program.
How to Use ZBrush Models?
ZBrush is a non-linear program that is an added advantage over other 3D modeling programs. Users use this software in film making, games, high-resolution 3D movies, and video games.
Animators, sculptures, and modelers require software that is quick to respond and has all the tools to create a properly detailed, and realistic model with a friendly interface. ZBrush provides that platform for creative designers to bring their imagination and ideas onto the screens.
Despite the fact that the program has an amazing audience and is popular in the industry. The price of this program remains budget-friendly and can be easily purchased by startup companies as well as independent and freelance designers.
Furthermore, the ZBrush program has been updated and enhanced so many times from the beginning that it offers new-age tools and functions with rapidly changing technologies and mechanics.
ZBrush can even export the files in the most demanded formats OBJ and FBX. These formats are used mostly by 3D software like MAYA or MAX. Users can export the files to other programs if they require.
Features such as Mesh Detailing, Sculpting Brushes, Surface Noise, UV Master, Non-Photo real Renders, Live Boolean, ZModeler, and ZRemesher can be used in creating nothing but the best output desired.
Some of the major works done on ZBrush by designers include movies such as Rango, Iron Man, Star Trek, and Pacific Rim.
Conclusion
Summarizing the article, it is much easier to say that creative developers make ZBrush for high-end artists and designers. The ZBrush models can be used in every field of technology that requires illustrations and content to be created realistically.
Despite the fact that the ZBrush program has cosmic features, it can still be learned and mastered easily and quickly. In addition, the program helps in creating extraordinary meshes and models digitally and accurately.
Recommended Articles
This is a guide to Zbrush Models. Here we discuss how to use and create realistic and precise models on the ZBrush program. You may also have a look at the following articles to learn more –