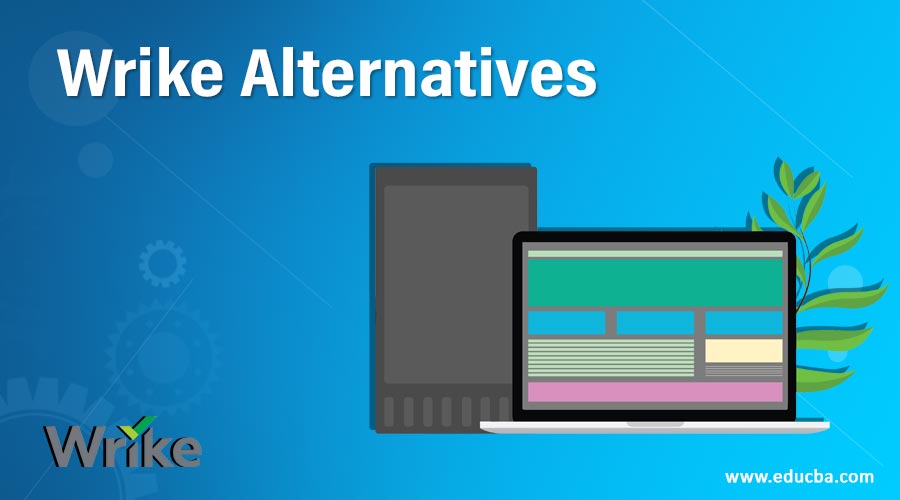 Introduction to Wrike Alternatives
Wrike is a collaborative project management and collaboration software provider headquartered in San Francisco Bay that helps co-located and dispersed teams accomplish things in real-time. Wrike is a project management platform focused on the Cloud. This method lets you set mission goals and improves the time and expertise of your team. However, the method only lasts 15 days with minimal reporting and testing time.
Below is a compiled list of the most popular devices. This list includes resources with common functions.
Top 8 Wrike Alternatives
Now we will see various Alternatives to Wrike which are as follows
1. Hibox
Hibox is on our list of top Wrike choices. Hibox is productivity software for team coordination and task management. It makes it an enticing choice for SME teams with its task management, team communications, and video conferencing modules, all on one roof. It is particularly beneficial for teams or independent professionals who are expected to remotely connect and manage work.
Features of Hibox
In the Hibox by one-click video conferencing can be done
Hibox also has a powerful search engine
We can use Hibox in both IOS and android
In the hibox there is high-grade security
2. nTask
nTask has been designed and developed primarily for teams with an online task management platform. For its streamlined GUI, however, anybody can use its extensive list of modules and apps from homeowners to freelancers and teams. To project management at all stages, this makes it fine. In addition, it's nice to also go for personal usage and productivity with the simple navigation and clear feature set. NTask places the free Wrike alternatives at the top of our list. You can use nTask to boost team coordination and workflow with a wide range of features.
Features of nTask
The teams will handle and track different workspaces at the same time.
Extensively resourceful project management with project notes, Gantt charts and project times for project progress tracking and monitoring
The risk management module helps you identify possible threats and keep track of them. To order to monitor risk management, you should list the risks and appoint a risk controller.
A comprehensive management program to help teams remain coordinated. It is possible to schedule and prepare sessions, whether at once or at regular meetings. Therefore, it enables you to send invites to participants, add information on meetings, and define procedures.
3. Sendtask
On this list of the freest Wrike alternatives, Sendtask is another worthy mention. This work management system makes it easier for teams to collaborate with their clients and suppliers on all levels, i.e. under one tool. You can quickly streamline the workflow with all important organizations in a single location. The tools for planning, tracking, and scheduling activities and interacting with stakeholders and teams are available for the management of activities. Sendtask gives users a special feature, irrespective of their own Sendtask account, to cooperate with others. In particular, for urgent changes and notifications, this removes unnecessary bottlenecks in communication.
Features of Sendtask
Subtask and task Management
Project Collaboration
Additional tools with Integration
4. Freedcamp
Freedcamp is an easy to use design tool for project management. The cloud-based project management platform uses Kanban task management boards and offers effective team collaboration. For a number of reasons, Freedcamp is among the best free Wrike alternatives with a wide range of project management, team coordination, and collaboration functionality.
Features of Freedcamp
Specific project facilitation models
Tools for the project planning and tracking teams and Gantt charts
Sharing file management and history store
5. Asana
Asana is Wrike's alternatives. Asana is a fairly easy-to-use method compared to Wrike one of the first options for project management. Asana offers a range of tools and lists that allow users to manage tasks. Asana also has other functions, such as sprint preparation and backlog management, for the efficient use of Agile methodologies.
Features of Asana
File attachments
Multiple integrations
Sprint management
6. Clarizen
Clarizen is the next top choice to secure a spot in this chart. A project management system at the organization level that offers all the main functionality to handle large projects. Possibly you find it too difficult to manage if your company is small. The platform provides advanced features for efficient control of workflows, resources, and programs by seamless collaboration. Users are also able to use pre-built models for reports and easily calculate KPIs for their projects.
Features of Clarizen
Risks management
Project progress reports
7. Podio
Podia is a customized approach for project management. The method assists teams in coordinating and arranging tasks and projects in a way that will promote completion.
Features of Podio
Manage, delegate, direct and optimize workflows for each participant to improve cooperation
Podio apps are the tools that Podio teams use to coordinate their tasks
8. Taskworld
Taskworld is a virtual task and preparation framework provided by the cloud. Help you keep track of chronological changes to a mission.
Features of Taskworld
Build tasks, schedule them and appoint them or your team members
Add tags and color labels to organize your tasks
Conclusion
In this article we have seen what is Wrike tool and its various alternatives for project management. You choose any one of them based on your requirement. I hope you will find this article helpful.
Recommended Articles
This is a guide to Wrike Alternatives. Here we discuss an introduction to Wrike Alternative and top 10 alternatives with respective features in detail. You can also go through our other related articles to learn more –