Updated April 15, 2023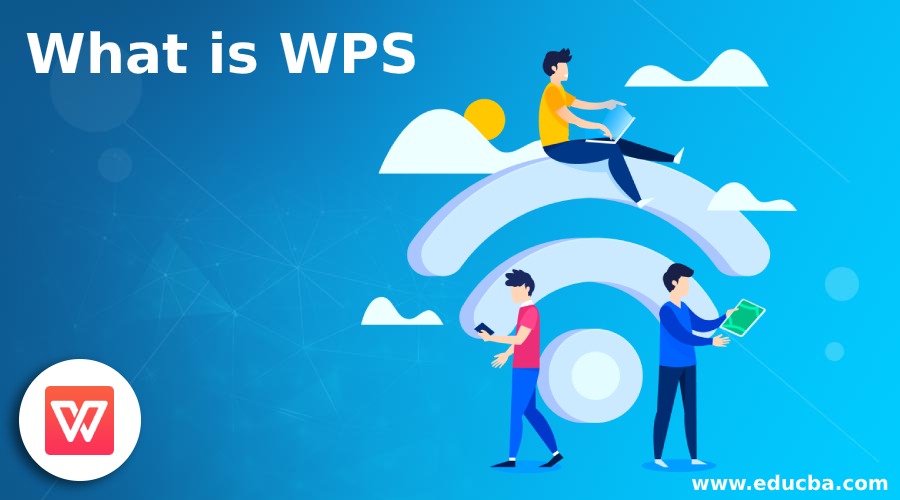 Introduction to WPS
What is WPS, Wireless connectivity offers greater flexibility to users to move around freely within the network coverage area without being hard-wired? It provides freedom from complex wire connections and its maintenance. Apart from flexibility, consumption of huge physical media like cables and accessories are saved and reduces the cost of wireless setup.
Need for wireless connectivity has got accelerated with the advent of Mobile computers, Tablets, Smartphones and it had become a new norm in the office LAN, Shop floors in the factory and public places like Railway stations/Malls/Bus stands. The penetration of this new concept into the home front is faster and it provides seamless connectivity to multiple gadgets like TVs, Laptops, Phones, Smart A/C, and Smart fridges.
Connecting gadgets in wireless networks especially in home applications should be hassle-free without compromising on security features. The network configuration process should be the least complicated for people to connect devices at the shortest possible time and start operating it.
Wi-Fi Protected Setup (WPS) addresses the above concerns and in this article let us examine its features in detail.
What is WPS?
WPS is an easy and simple way to establish a wireless network without foregoing any security aspects. Any devices cannot be added in the wi-fi network with a simple connection and it requires SSID and password to complete the connection. This extra layer prevents hackers from getting into the network.
Users have to struggle to get a Service set identifier (SSID), a sequence of characters that uniquely names a wireless local area network (WLAN) and also security key. Users will have to search and select the network shown in their device and password will have to be entered into the devices as well as Wi-Fi routers (Access points). It may be an easy task for a network administrator to configure but a home user who doesn't have any knowledge on the network will find it difficult to add any device logically into the network.
With WPS this task is simplified and the device will automatically get configured into the network with SSID and password. It supports several Wi-Fi 802.11 standard products viz., Access points (wi-fi routers), Adapters, phones, computers, and other devices.
This technology was introduced in 2006 by Wi-Fi Alliance too alleviate the struggle of home users and enable them to add new devices into the network easily. WPS setup has three entities as part of network viz.,
Registrar – A device to grant and revoke authentication to access the network. It can be an independent device or part of Access
Enrollee – Cline machine, a device requesting to join in the network
Access point – Intermediary to registrar and
There could be 3 possible combinations in which this protocol can work and they are
AP functioning as Registrar enrolling clients using a session that runs on Extensible authentication protocol (EAP) on the wireless medium
Registrar Configures AP and enrolling clients
AP functions as an intermediary to registrar and client devices
How does WPS work?
The main idea of WPS to simplify the operation for the end-users and the WPS operation can be enabled by 4 methods and they are
Push Button
There are buttons at the backside of the router and client devices and they will have to be pressed to enable WPS functionality. In some of the routers and devices they are virtual and they have to be enabled through software in the respective gadgets. Once the buttons are enabled the device gets automatically connected without the need for the password.
The password is sent through a temporary connection and the device is inducted into the network and the device remembers the password for future connection. As a safety measure to arrest hacking, the connection path established to authenticate and allow client devices, gets closed automatically once the connection is successful.
PIN
PIN present in the sticker pasted on the access point will have to be keyed in the access point or client device. Some of the routers generate instant PIN as and when the device is connected and the generated pin can be used to gain access into network. Devices without WPS but support WPS protocol makes use of instant PIN facility.
Near Field Communication (NFC)
Client devices will have to be brought very close to the access point to enable NFC between device and access point. Authentication happens through a near field communicator and the device is connected to the network. Optional support is provided. This is an out of band method and data is directly transferred by the channel and not covered under WPS.
USB
USB Flash drive is used to exchange data between the access point and the new device that has to be connected. Optional support is provided for this mode but it is deprecated.
Advantages and Disadvantages of WPS
Below are the advantages and disadvantages :
Advantages
Below are the advantages:
New devices are automatically configured into the network and they are logically connected with least efforts by the users
Users need not have to know SSID and authentication key and WPS inducts the new device automatically using the authentication key and use this key for future connection
The password cannot be hacked as the line is opened temporarily for a very short time and the line is closed once the connection is successful. The password is generated then and there randomly and no one can crack
No need for the users to enter password
Information exchange between device and access point happens through Extensible authentication protocol one of the safest
WPS encourages more and more usage due to its simple and easy operation especially in the home
Disadvantages
Below are the disadvantages:
Devices connected directly, bypassing the access point, are not supported. It will not support any ad hoc
It supports WPS certified and WPS compatible devices
Users will face difficulty in connecting non-WPS devices
Vendor support is not adequate as WPS is the evolving new technology
There are security issues in some of the routers and users were asked to switch off WPS facility in such
Conclusion
WPS per se does not advocate any security standards it simply implements Wi-Fi security standards in a simple and easy manner for the home user to reap the benefits of secured Wi-Fi connectivity.
Recommended Articles
This is a guide to What is WPS. Here we discuss an introduction to WPS, how does it work in detail, advantages, and disadvantages of it. You can also go through our other related articles to learn more –