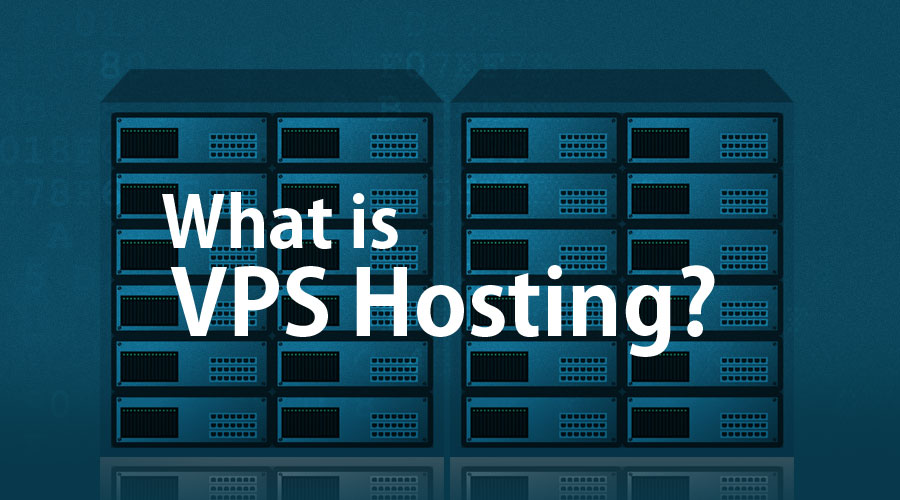 Introduction to VPS Hosting
Before going deep into VPS hosting, lets us focus on servers. A server is in simple terms, a powerful computer or device which manages access to a centralized resource or web services in a network and stores all the data from websites. When a user types a domain name in the web browser, the server fetches the particular website for the user. The concept of VPS is to break one powerful server into multiple virtual servers to make it cost-effective for users. A dedicated server can be expensive for specific users who might not require the expense and efficiency associated with it. So VPS offers a good option to those users who want flexibility and efficiency of shared hosting at the same time availing all the facilities of a dedicated server.
What is VPS Hosting?
Web hosting refers to the server which hosts a website. VPS stands for Virtual Private Server which is a web hosting server. It acts as a storage center for the files and data for a website. VPS runs its own instance of an operating system to which the customers can have superuser access so that they can install any software which runs on that Operating System. So we can sum up VPS as a server running within another server where one physical server hosts multiple virtual servers isolated from each other.
Understanding VPS Hosting
A dedicated server user does not share resources with others and it comes with an expensive price as the owner has to pay for the cost of the entire server. Whereas the users of a shared hosting server use the shared resources among users and it is affordable. VPS comes in between shared and dedicated hosting, where a particular virtual space is allocated to a specific user so that the user gets his/her own CPU, operating system and storage. With VPS, the users get the privileges of a dedicated server in a cost-effective way.
How does VPS Hosting Work?
VPS is an intermediate between shared and dedicated hosting servers, which is placed on a single computer that serves multiple websites. A VPS is a method of partitioning a physical server into multiple servers so that each has the capability of running its own dedicated machine, operating system and each of the servers can be rebooted independently.
A single server is divided into compartments to form multiple virtual servers and provide a dedicated environment to all users with root access to their private servers. VPS servers offer scalability and can be configured to accommodate the business needs of individual users with the ability to add new resources. The users will be able to run multiple virtualized operating systems on a single machine. In VPS hosting users enjoy independent software while using common hardware including RAM and CPU.
In VPS, the users have control over their own applications which comes with the added bonus of shared server costs with other users. It provides root access with the benefit of disk space, CPU and bandwidth. It runs an isolated process within the web server.
VPS behaves like a real dedicated server along with the users own logins, system processes, file-systems with unlimited root access and custom application software. Like a dedicated server, it also provides the highest level of security, complete with customizable firewall protection and security of isolated disk space.
Benefits of VPS Hosting
It is cheaper than a dedicated server hosting. It can be customized according to the need of the customers so that they pay according to their requirements. Also, VPS hosting is easily scalable where users can start with the minimum amount of resources they need and can increase resources whenever the need arises. With VPS hosting, users have more control over their virtual server and have root access. VPS hosting provides users with a good balance of price, performance, security, and privacy.
Advantages and Disadvantages of VPS Hosting
The Advantages of VPS hosting are as follows:
Users can avail the facilities of a dedicated server at a lower price.
Provides more access control to the users like root access.
Better security as compared to shared hosting as the users do not share the resources with others.
More flexibility than shared hosting as the users can customize hardware and software configurations, run their own applications.
Though VPS has many advantages over shared hosting, still from a financial or service perspective, there might be few drawbacks.
VPS hosting may be cheaper than dedicated hosting, but it is expensive than shared hosting.
If the hosts do not allocate the resources appropriately, then it might cause problems when a website uses its resources at a peak level.
Who Uses this Kind of Hosting?
Users who need more control over their virtual environment as compared to shared hosting can go for VPS hosting. VPS provides users with more independence at less cost than a dedicated server. So customers looking for more access control like root access, running their own instance of the operating system, can go for VPS hosting.
How 
will 
this T
echnology 
help 
you G
row 
in 
your C
areer?
Anyone who is interested in running their own business or creating a website, web hosting and VPS comes into the picture. For users looking for facilities of a dedicated server at a cheaper price along with all the advantages of access control, privacy, performance; VPS is a great option. Also as VPS is an intermediate between Shared hosting and dedicated hosting, organizations or users might benefit from the added bonus of privileges of dedicated hosting at less cost which might suit their requirements.
Conclusion
Virtual Private Servers can be a good option for users looking for the privileges of a dedicated server at a less price. Also, it is a better option for users who need more access control than shared hosting. VPS bridges the gap between dedicated and shared hosting and may be appropriate for users looking for better performance, privacy, access control at an affordable price than shared hosting.
Recommended Articles
This has been a guide to What is VPS Hosting?. Here we discussed the Working, Advantages, and Disadvantages of VPS Hosting. You can also go through our other suggested articles to learn more –