Updated May 31, 2023
Introduction to VPS Hosting
Before going deep into VPS hosting, let us focus on servers. A server is a powerful computer or device that manages access to a network's centralized resource or web services and stores all the data from websites. When a user types a domain name in the web browser, the server fetches the user's particular website. The concept of VPS is to break one powerful server into multiple virtual servers to make it cost-effective for users. A dedicated server can be expensive for specific users who might not require the expense and efficiency associated with it. So VPS offers an excellent option to those users who want flexibility and efficiency of shared hosting while availing all the facilities of a dedicated server.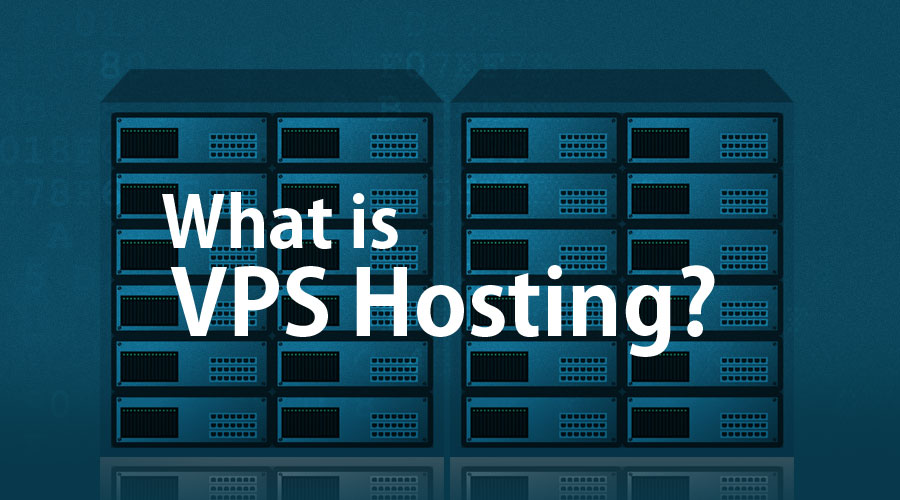 What is VPS Hosting?
Web hosting refers to the server which hosts a website. VPS stands for Virtual Private Server, which is a web hosting server. It acts as a storage center for the files and data for a website. VPS runs its instance of an operating system to which the customers can have superuser access to install any software that runs on that Operating System. So we can sum up VPS as a server running within another server where one physical server hosts multiple virtual servers isolated from each other.
Shared Hosting and Dedicated Hosting
Dedicated servers are powerful and significant, and they can operate websites that need their operating system, manage thousands of transactions every day, and handle an enormous amount of simultaneous traffic. A dedicated server user does not share resources with others, and it comes with a high price as the owner has to pay for the cost of the entire server. Whereas the users of a shared hosting server use the shared resources among users, it is affordable. With shared hosting, several other website owners who use the same server to operate their websites access the same CPU, Memory, and hard drive space with you. VPS comes in between shared and dedicated hosting, where a particular virtual space is allocated to a specific user so that the user gets his/her own CPU, operating system, and storage. With VPS, the users get the privileges of a dedicated server cost-effectively.
How does VPS Hosting Work?
VPS is an intermediate between shared and dedicated hosting servers on a single computer serving multiple websites. A VPS is a method of partitioning a physical server into multiple servers. Each can run its dedicated machine and operating system, and each server can be rebooted independently.
Although each virtualized system acts as though it's a dedicated server, VPS web hosting environments work similarly to virtualized operating systems. Since unique virtualized OSs can be run numerous on a single server. A hypervisor enables virtualization, and it is a piece of computer hardware or software that separates the operating system and application of a computer from the physical hardware which generates and runs virtual machines(VM). A guest machine is a virtual machine, whereas a host machine is the computer system on which the hypervisor runs. A hypervisor is also known as a virtual machine monitor (VMM).
Each website that uses VPS hosting has access to an emulated server(the VM) using resources from the physical server. Data centers often store these physical servers and distribute them equally among different virtual space compartments, known as server virtualization. Each compartment is rented out, and server software is configured separately to ensure each unit works independently. The node hosting each VPS is referred to as a server, while each individual VPS is called a container.
To provide a dedicated environment to all users with root access to their private servers, the system divides a single server into compartments and forms multiple virtual servers. VPS servers offer scalability and allow individual users to configure them to accommodate their business needs by adding new resources. Furthermore, VPS will enable users to run several virtual operating systems on one machine. This lets them use common hardware resources, such as RAM and CPU, while having independent software.
VPS also gives users control over their applications and the benefit of sharing server costs with others. It provides root access with the benefit of disk space, CPU, and bandwidth. It runs an isolated process within the webserver.
VPS behaves like a real dedicated server with the user's logins, system processes, file systems with unlimited root access, and custom application software. Like a dedicated server, it also provides the highest security level, complete with customizable firewall protection and security of isolated disk space.
Types of VPS Hosting
Managed VPS
An accessible virtualized server environment wholly supported and managed by the hosting company is known as a managed VPS.
The hosting provider installs, maintains and configures the OS, security measures, and applications.
You get additional features like security, monitoring, server optimization tools, and automatic backups with managed VPS services.
Unmanaged VPS
They, also known as self-managed VPS, offer customers a virtualized server environment without management support or pre-installed software.
The user has complete access to the server, including configuration, maintenance, and installation of the operating system, security measures, and applications.
Unmanaged VPS offers customization options and flexibility, costing less than managed hosting services.
Benefits of VPS Hosting
It is cheaper than dedicated server hosting. It can be modified to meet the demands of the clients, allowing them to pay as needed.
Also, it is easily scalable, where users can start with the minimum amount of needed resources and increase resources whenever required.
With VPS hosting, users have more control over their virtual server and have root access.
It provides users a good balance of price, performance, security, and privacy.
Advantages and Disadvantages of VPS Hosting
Given below are the advantages and disadvantages mentioned:
| | | |
| --- | --- | --- |
| Factors | Advantages  | Disadvantages |
| Price | Users can avail of the facilities of a dedicated server at a lower price. | VPS hosting may be cheaper than dedicated hosting, but it is more expensive than shared hosting |
| Control | Provides more access control to the users, like root access | If the hosts do not allocate the resources appropriately, it might cause problems when a website uses its resources at a peak level. |
| Configure | More flexibility than shared hosting as the users can customize hardware and software configurations, run their applications | Server configuration requires higher technical skills. Although VPS hosting is more user-friendly, controlling your server requires technical skills. |
| Security | Better security as compared to shared hosting, as the users do not share the resources with others | You need to be aware of how many virtual accounts are running simultaneously on your server, as there might be problems with the server that would affect all other websites on that server. |
Who can use VPS Hosting?
Users who need more control over their virtual environment than shared hosting can go for VPS hosting. VPS provides users with more independence at less cost than a dedicated server.
Customers looking for more access control like root access and running their operating system instance can use VPS hosting.
Web hosting and VPS are relevant to everyone interested in starting their own business or building a website. For users looking for dedicated server facilities at a lower price and all the advantages of access control, privacy, and performance, VPS is a great option.
Additionally, because VPS serves as a bridge between shared hosting and dedicated hosting, organizations or users may have access to the benefits of dedicated hosting at a lower cost, depending on their needs.
Conclusion
Virtual Private Servers can be a good option for users looking for dedicated server privileges at a lower price. Also, it is a better option for users who need more access control than shared hosting. VPS bridges the gap between dedicated and shared hosting and may be appropriate for users looking for better performance, privacy, and access control at an affordable price than shared hosting.
Recommended Articles
This has been a guide to What is VPS Hosting? Here we discussed the working, advantages, and disadvantages of VPS Hosting. You can also go through our other suggested articles to learn more –