Updated July 1, 2023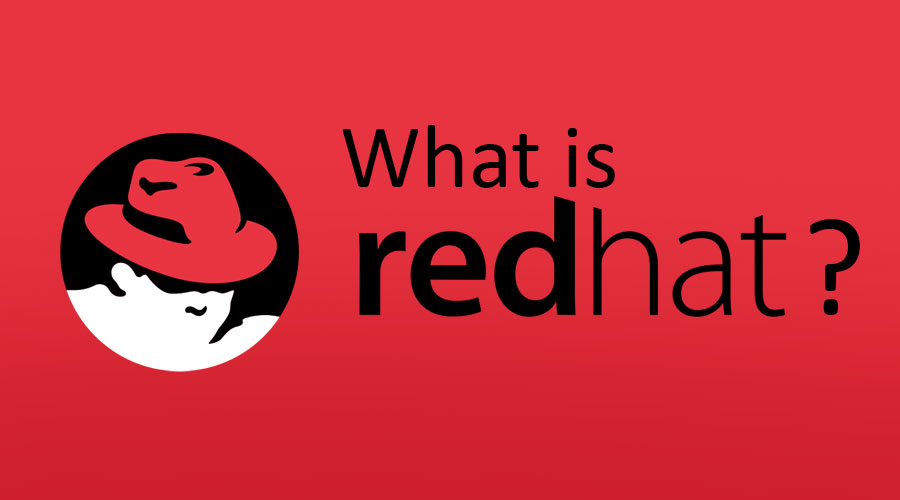 Introduction to RedHat
RedHat has products like linux bundles, cloud computing components, middleware products, cloud management tools, and container management. A few of the well-known creations by RedHat are Red Hat Storage (RHS), Red Hat Enterprise Linux (RHEL), Red Hat Virtualization (RHV), Red Hat OpenShift, Red Hat OpenStack Platform, Red Hat Ansible, and Red Hat Atomic Host. Though Red Hat Linux is an open-source product, not all Red Hat items are available for free. They provide options for purchases and subscriptions for products that are not available for free.
Red Hat is world known for its Linux distribution, but they have also involved itself into
Container management
Middleware
Management tools like CloudForms
Company Background
Founded – 1993
Founder – Bob Young and Marc Ewing
Understanding RedHat
Red Hat Ansible – It is an open-source IT configuration management (CM) and automation platform.
Red Hat Atomic Host – A Red Hat Enterprise Linux subsidiary with container hosting optimization.
Red Hat Enterprise Linux (RHEL) – RHEL is the distribution of the Linux operating system.
Red Hat OpenShift – An open-source container application platform.
Red Hat OpenStack Platform – It is a distributed open-source OpenStack software designed to manage large pools of computing, storage, and networking resources under a public and private cloud.
Red Hat Package Manager – A program for installing, uninstalling, and managing software packages in Linux.
Red Hat Satellite – An IT infrastructure management tool to monitor and manage Red Hat Enterprise Linux environments. The satellite also includes Ansible, CloudForms, and the Red Hat Insights service.
Red Hat Storage (RHS) – A distributed file system that acts as a scale-out network-attached storage (NAS) and objects storage software solution.
Red Hat Virtualization (RHV) – An enterprise-class virtualization platform.
Is RedHat Free?
No Red Hat subscription is paid, but some categories are built per usage. Let's see them. So, regarding free usage, CentOS is a Linux distribution that provides users with a free, enterprise-class platform. CentOS has some limitations; it has no proper subscriptions and the company's updated support policy.
But, if you want a demo before the purchase, RedHat has several offerings to its users. Let's see them.
Red Hat Enterprise Linux Server – 30-day evaluation
Red Hat Enterprise Linux Developer Workstation – 30-day evaluation
Red Hat Enterprise Linux for SAP HANA – 30-day evaluation
Red Hat Enterprise Linux for Mainframe – 90-day evaluation
Red Hat Enterprise Linux for Power, big-endian & little endian – 30-day evaluation
What is RedHat Subscription?
With every Red Hat subscription, a user can access enterprise-ready software, updates, and all the information with 24*7 support services. These facilities span the entire application infrastructure, life cycle, and architecture. This subscription also includes the information if any latest product version is available, secured from Red Hat.
These are clear and manageable upgrade paths; a user won't be troubled by mandatory updates. Complete bug fixes policies get delivered by the company to its users with the Red Hat subscription.
What can you do with RedHat?
As said earlier, Red Hat is one of the leading providers of the Linus kernel to the open-source community. Engineers in Red Hat help improve the features, reliability, and security features to confirm that the infrastructure performs well and remains stable. With a sincere working capability with no relation to use cases and workloads, the company also offers a dedicated support team and field personnel with relevant guidance to make the best out of the Linux platform.
There is a good number of use cases for Red Hat –
Red Hat Virtualization
Storage, OS platforms
Middleware
Management products
It creates, maintains, and contributes to many free software projects
Advantages
Scalability – RedHat supports more sockets and cores with maximum threads, enabling it to handle more memory.
File System – The file system empowers with a wide range of capabilities that also scale and give users more choices that match according to their workload.
Efficiency, Scalability, and Reliabilities are some of the core benefits of using Red Hat.
How RedHat help in Career Growth
Red Hat holds great value in the market; stats say that most Fortune 500 companies are currently using Red Hat open-source solutions in some way to benefit their organizations. Trained Red Hat professional goes hand in hand as the market has huge demand. There are job roles available for administrators, system engineers, and architects.
Salary stats for a Red Hat professional for various positions –
Software Egg – $78k – $138k
Software Egg – %=$56k – $122k
Software consultant – $52k – $128k
Solutions Architect – $83k – $169k
Business Systems Analyst – $51k – $93k
Associate Software Engineer – $52k – $119k
Principal Software Engineer – $100k – $158k
Conclusion
Though IBM has shown interest in purchasing RedHat, the legacy of this company will be saved by IBM. The RedHat is one of the early players in the open source market and holds great market value. RedHat is still in demand which we can understand with the certification levels and categories of works. The salary insights are also to consider when talking about market value.
Recommended Articles
This has been a guide to the What is RedHat? Here we discussed the Concept, Uses, Needs, Advantages, and Career Growth in RedHat. You can also go through our other Suggested Articles to learn more –