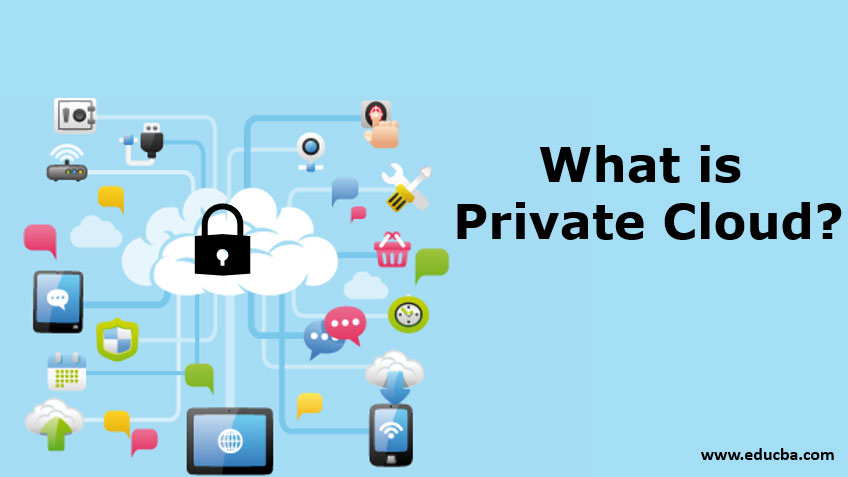 Introduction to Private Cloud
In a computing context, the cloud refers, in PC magazine's view, to "storing and accessing information and programs via the internet rather than the hard drive of your computer. Typically a Cloud service provider operates the servers that hold the data and run the programs. When it comes to the private cloud, the users belong to a specific business or organization. It may be based on or off the property, but the facilities and the infrastructures are always managed through a private network.
Types of Cloud Computing
Below are the types of cloud computing: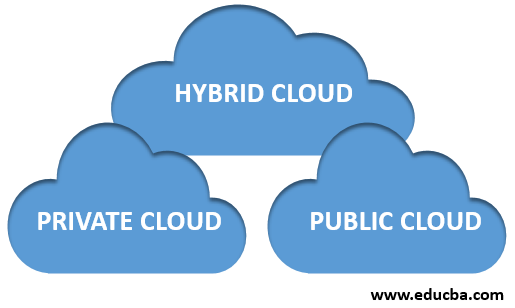 Private
Public
Hybrid
What is a Private Cloud?
The need of your organization decides the kind of cloud setup you are looking for. In general, government agencies, finance-related institutes, or medium-sized enterprises opt for it. If you belong to these categories, then most probably, you will go for a private cloud. Talking of the Private cloud, its users belong to one particular business or one particular organization. It can be located on your premises or remote, but the services and infra are always maintained via a private network. The software and hardware they use are dedicated to your requirements.
Different Types of Private Cloud:
Internal
Managed
Hosted
Community
Providers:
VMware
MS cloud
IBM Bluemix cloud
Google cloud
Amazon VP cloud
Dell cloud
SAP HANA
Citrix
HP
Red Hat
Huawei
ASG
BMC
Cisco systems
Benefits
There can be n number of reasons why a user needs a subscription; we have considered more common findings to list down; let us see:
1. Flexible
If you have varying resource requirements and managing, then a private cloud is a solution in your case. They are perfectly customized for their users to meet all kinds of application varying need. The servers can be adjusted accordingly to meet the need, which finally ensures better resource utilization.
2. Security
As a business owner, you need secure data as this is your business's need; government and financial organizations must keep their data safe to avoid theft. You can take care of your privacy need. The data are shared with a specific group or specific organization as you have the full potential to customize it.
3. Costs
For a business of any size, the single most important aspect of successful business running is to minimize the cost of operation without compromising on quality. Almost every business type has an IT department; it is their responsibility to find the best optimal solution. It provides this advantage to its users and is an unmatched quality of private cloud over its counterparts.
4. Customization
As we know that there is no one size fit solution for all problems, and this is the best part of the private cloud; there are multiple levels of customization available using which every organization can find the best solution for their business and technical needs. You can choose the kind of infra you need with specific storage and related networking features.
5. Cloud Features
With every private cloud subscription, a user gets an exclusive right to access the cloud performances along with the bandwidth details.
Why We Use Private Cloud?
We use it because for the following reasons:
On-Demand Self Service: A user can quickly and efficiently manage their needful services constraint in the application hosted on cloud premises without the need of any IT support team or service hosting provider.
IaaS: IaaS is one of the big reasons companies are going for the private cloud, but it is not limited to this reason.
Storage Area Network (SAN): The storage area network is an interface between the Virtual machine (VM's) and the data centers. So we can say that in the case of a private cloud, we have a dedicated SAN.
Learning curve: It is a tested rule that any technology with more features, customizations gives maximum learning curve and career scope.
Predictable Costs: Unlike public or hybrid cloud setups, the private cloud has a fixed cost.
Offers clear Ownership and Accountability: Every game plan falls at some point in time; we are quite aware of the fact that something will go wrong at some point in time. In the case of a public cloud, you have to discuss the problem with internal and external stakeholders to deal with the situation, but in the case of a private cloud, you own it and can effectively prioritize it after discussing it with external parties. This is one more prime reason every government and financial agencies prefers a private cloud network.
Statistics Speak for Private Cloud: There has been a tremendous increase in the private cloud user segment. In the year 2016, it was 66% which has now grown to 77%.
Conclusion
The world of business is ever-changing with the arrival of every new technology in the market; the cloud has huge offerings for its users in every aspect. This subscription has its advantages which we discussed in the article. We encountered some interesting facts and why one should use them.
Recommended Articles
This is a guide to What is Private Cloud?. Here we discuss why we use it along with its types and different Benefits like Flexible, Security, Costs, etc. You can also go through our suggested articles to learn more –