Updated June 29, 2023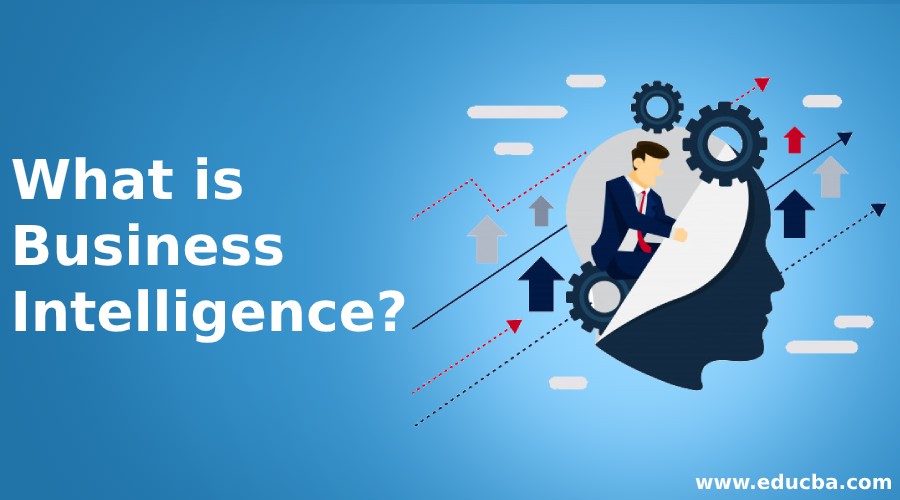 Introduction to Business Intelligence
Business intelligence is a collection of systems, technologies, and processes that turn raw data into useful, valuable information to benefit business operations. It is a software and services suite that transforms data into practical intelligence and knowledge. BI directly affects the company's political, tactical, and organizational decisions. Using historical data, business information promotes fact-based decision-making, not conclusions or well-being. The term BI also often refers to several resources that provide quick, easy-to-digest information about the current state of an enterprise base on available information.
What is Business Intelligence?
Let us see the significance of BI with a simple example.
If we consider any e-commerce platform like Flipkart or Amazon, they receive demands from millions of users based on various geographies, age- groups, and cultures and have separate requirements. The BI domain here helps the companies realize the customer demands based on multiple data like previous buys, previous searches, etc. The company can effectively recommend to the user about his requirement. Also, it allows the company to keep its inventory up to the customer's requirement and realize any improvements required.
Thus we can infer that BI lists the strategies, effective decision-making processes, technologies, etc., and supports the enterprise in making operational business decisions. BI combines externally derived and internally company-sourced data to create data analysis and reporting and helps the enterprise rationalize decision-making.
How does Business Intelligence make Working so Easy?
The primary goal for BI for any enterprise is to structure and analyze the historical data within a company's smart insights providing scope for rational decision-making. The BI provides information about performance hotspots and markers towards faulty or non-effective processes. BI programs can offer tools that measure the activities and trends in customer behavior and help assign business goals regarding sales and marketing strategies.
It also deepens the knowledge of the enterprise about its customer and provides an opportunity to deliver an outstanding customer experience. BI provides the potential to identify inefficiency bottlenecks and refine the existing business strategies and processes resulting in a boost to productivity. From the perspective of an enterprise, it aims to accelerate the return on investment across the company through effective data categorization, predictive modeling, sales forecasting, etc.
What can you do with Business Intelligence?
BI can play a pivotal role in the strategic planning of any organization's decision-making process, which includes performance progress, quantitative analysis, reporting, data sharing, and understanding customer insights. The BI uses computing technologies to identify, analyze, forecast, or predict customer views.
It can help in an efficient a quick decision-making process by analyzing the vitality of the various parameters based on the legacy customer data and help the enterprise develop effective solutions based on the performance indicators. It enables data-driven decisions for increasing customer knowledge helping in the professional growth of trust and relationship between the customer and the enterprise. Also, BI removes the requirement for manual data entry and interpretations and provides quick reporting features and data visualizations.
Working with BI
Working with BI tools reveals vital sales information, thus uncovering the pain areas that need to be modified to increase the productivity of the process; it helps us identify areas where inventory cost can be reduced, thus helping save unnecessary loss towards any resources. BI tools also help us leverage social media intelligence to connect with existing and prospective potential customers.
Advantages of Business Intelligence
Let us enumerate the advantages of BI:
Data-driven decisions
Waste eliminations
Identifies opportunity
Get valuable insights about customer requirements
data visualization capabilities
benchmark productivity
performance management
streamline operations
Required skills
The skills required to analyze and make use of business intelligence effectively are as follows:
Data analysis capabilities are a must-have skill, as the entire business intelligence process depends on how the analyst analyzes the data. The ability to distinguish between good and bad data is a key aspect of business intelligence.
The problem-solving approach is required as the BI will only suggest the weak performance points; however, it is upon the analyst to determine the solution to such a problem using the data-driven decision provided by the BI tool.
Knowledge about the domain is an added advantage; it helps us understand the customer's needs in a better way.
Good communication and presentation skills.
Why should we use BI?
Business intelligence helps the enterprise to detect performance hot points and adapt quickly to changing the environment of customer needs.BI helps to monitor business trends and improves the strategic decision-making process. Besides these, BI helps us understand customer insights and maintain effective inventory per the present requirements.
Scope
BI is emerging as a fast-growing function, and every day, enterprises use BI tools to enhance customer interface. BI finds its viability in almost all major domains as it uses legacy data to increase customer relationships.
Why do we need BI?
BI has emerged as a hot topic in the present market as it incorporates all the present technological improvements in the data sciences field to design a predictive modeling interface as well as a data visualization environment providing scope for increasing the delivery management capabilities, boosting productivity, identify opportunity, eliminate waste, increasing customer trust.
Who is the Right Audience for Learning BI Technologies?
Business analysts and aspiring customer relationship managers are the ideal audiences for BI technologies as these involve problem-solving opportunities and a customer-oriented approach toward achieving a smooth and effective process.
How will this Technology help you in Career Growth?
BI can help in career growth in today's world of complex business operations; there is very little time available for research and innovation. BI gives companies a competitive edge as clients prefer solutions with deep insights into their problems.
Recommended Articles
This has been a guide to What is Business Intelligence? Here we discussed the working, scope, skills, career growth, and advantages of BI. You can also go through our other suggested articles to learn more –