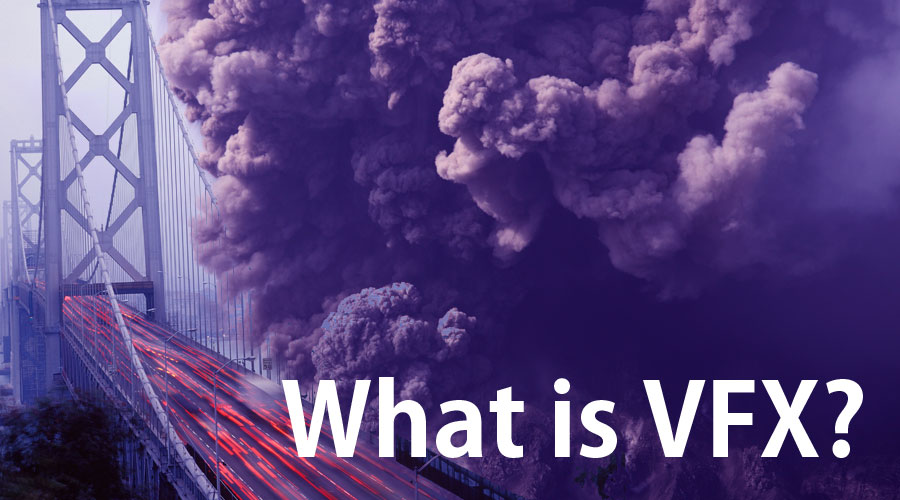 Introduction to VFX
VFX refers to the procedure of creating imagery using live action captured with film making. Visual effects deal with the consolidation of real-life footage and computer-generated imagery (CGI) to make situations, which looks sensible; however, would be risky, costly, unrealistic, tiresome or challenging to shoot on film. Visual effects created with the help of software are available for the movie makers, thanks to the development of cost-effective and simple to use computer software programs.
How VFX makes it Easy to Work?
It is flexible and they offer advantages for a wide range of video creation from live footage visuals, altered videos, and computer-generated imageries.
Here are the numerous ways in which it can help in making your work easy.
1. Create Excitement and Showcase Glimpses of Your Work
The use of various VFX techniques in your project enables you to envision and display items to customers in the initial stage of the product development, rather than after investing all the resources and effort in the making of the product. Furthermore, the use of it permits you to see products in ways no conventional shooting procedures can match.
Practical ways Animation and Visual Effects influence Video Production.
Reducing the cost spent on actors and real location shoot.
Adding elements into visuals that can be later modified/changed.
2. The X Factor: Entertainment and Memorability
Images are processed multiple times quicker than words by our brain. Therefore, using engaging visuals leaves a lasting impression in the minds of the users. They help to create a visual and emotional connection with the audience. Thus, it and animation can make boring topics attractively engaging for the user.
3. Strengthen Brand Identity with Visual Effects
Brand expansion and Brand popularity are strengthened when special visual effects utilize color, design, and elements to match with your business. This cements your brand communication and style with a more extensive group of spectators. Almost every movie and TV program make use of some type of enhanced visualizations. While these are evident in enormous spending creations that include structures detonating or mammoth robots in action, they can likewise be as basic as tidying up the foundation of a shot for a business or making it look just as entertainers are in a different world.
4. Curious About the Career of a VFX Artist? Here's a Closer Look
A VFX supervisor is brought into a film or TV venture at its early stages. The person in question works legitimately with the movie's maker and executives as they go over the content and sort out its requirements for each shot. Since such a large number of shots of a film or show must be adapted to the VFX, having this supervisor on deck amid pre-generation can spare a large number of working hours and make the special visualizations process significantly more proficient and spotless.
The VFX supervisor, once in the studio will start working with a group of illustrators, 3D artists, and concept specialists to make archetype effects for the director of the movie to decide. When the drafts are finalized, this supervisor collates with the director to design each shot of the product and decide its configuration setup with it. Recognizing what will be required on-set makes shooting a lot simpler.
The visual appearance of the film is characterized by the work crafted by this teams; in the end, science fiction or fantasy films are nothing without the wonderful visual and special effects.
Required Skills and Qualifications
VFX professionals must demonstrate capabilities in creating visual effects and should possess an eye for detail. The industry typically favors artists having a degree in the field of graphic arts with a couple of relevant experience. Besides these, the following skills and qualifications are basic to the job.
Animation Experience – A VFX artist should not only be good at creating stunning visuals, but they must also have a solid knowledge of animation. They should understand animation principles like motion, scaling, and timing.
Video Production – Knowing the technical elements of video production including staging, lighting, and sound is essential
Computer Proficiency – Computer software and tools are best friends of graphic artists that help them enhance the output.
Communication Skills – In order to express ideas effectively within the team, communication is an essential skill to have. This will help in rendering and shipping a satisfactory product and meet the objectives.
Time Management – Time is crucial when it comes to movies and studios. Hence, these artists need to work within the deadline. Having excellent time management skills will assist in keeping up with a steady work schedule.
Essential Tools of the VFX Industry
VFX artists must be well versed with the following tools:
Adobe software (After Effects, Photoshop, Illustrator, Premiere Pro)
VFX Artist Education and Training
In spite of the fact that there are no minimum prerequisites for becoming a VFX artist, it is ideal for artists to obtain a degree in graphic design, animation, or art. They must be proficient with software and basics of art. Companies lean toward those with a great work portfolio and enough years of relevant work experience.
Career Options
One can begin their career as a visual artist mainly in the below industries.
TV channels/ Production Houses
VFX studios
Gaming Industry
Media and Advertising
Freelancer
Once graduation is completed, students have a lot of options to begin their careers.
Storyboard artist, VFX artist
Motion graphic artists.
Color key artist
Asset Development
Architectural Modeling
Roto Artist
Paint Artist
Junior compositor
Compositing artist
Match move artist
Matchmaking Artist
Short filmmaker
Editor
Conclusion
In recent years, the VFX and Animation industry has been developing exponentially and so are the opportunities associated with it. A profession in this is today a fulfilling and artistically nourishing. The opening for jobs in the VFX business is soaring like never before. It is the right time to enter this lucrative and rewarding industry if you are passionate about movies and visual effects.
Recommended Article
This has been a guide to What is VFX? Here we discussed the concepts, education, training, and how VFX makes it easy. You can also go through our other suggested articles to learn more –