Updated June 21, 2023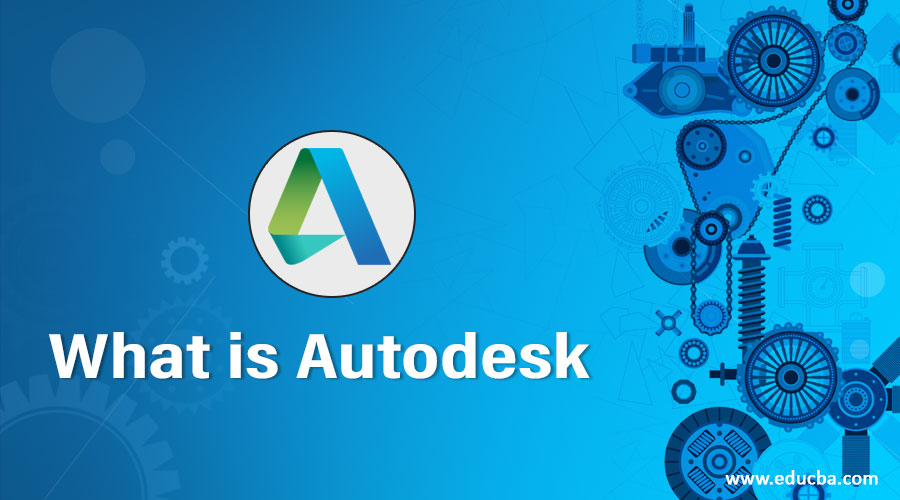 Introduction to Autodesk
Autodesk was founded in 1982 by John Walker, the co-inventor of the primary versions of AutoCAD. Presently it is known as a multinational software company that has its headquarters based in the United States. This software company develops software services for the construction, manufacturing, engineering, architecture, and entertainment industries. It has combined the most powerful software and services in one package based on customer's price.
Understanding Autodesk
It is not just a company but the ultimate powerhouse of various software put together that is used in numerous fields and areas of interest. Every software the company develops has some other unique features that distinguish the software from each other. It has been selling its products in three main collections for specific needs.
The three collections of Autodesk are –
Architecture, Engineering & Construction Collection
Product Design & Manufacturing Collection
Media & Entertainment Collection.
While the users can also buy single products, this collection method has made Autodesk a winner amongst the audiences, as they can choose their desired collection and the products within it.
How does this Technology make Working so Easy?
Since It has vast numbers of software developed by them and each one has its specific role to play, there is no confusion, and rather the workings of the users become easier and simpler with these applications. Moreover, the company creates educational versions of its products that are available free of cost to students and faculty through the Autodesk Education Community and by donations to NGOs through the TechSoup Global Organization. This division of software into three main collections developed by the company has made working straightforward and hassle-free.
Top Autodesk Companies
Some of the Top companies are –
Method Studios
Al Miami International University of Art and Design
WyzAnt, Inc.
Sparky Animation Pte. Ltd.
Emagination Computer Camps
Various Subsets of Autodesk
The different subsets are –
1. Architecture, Engineering & Construction Collection
This collection includes Revit, AutoCAD, Civil 3D, and Navisworks Manage software. Designers, engineers, and construction professionals use this collection for building design, infrastructure design, and construction. This collection incorporates BIM and CAD workflows for engineering, construction, and design. The user gets to access the best tools and functions that enhance their productivity and capability for the best and most realistic outputs.
2. Product Design & Manufacturing Collection
This collection includes software such as Inventor Professional, AutoCAD, advanced simulation, CAM, and more. This collection is specifically used for Product design, manufacturing, and factory layout. It also includes the new cloud-based application that is Fusion 360. The users get to design and make projects and presentations with the best of products like the Inventor, 5-axis CAM, nesting, and factory layout. The full customized toolset of AutoCAD is also available.
3. Media & Entertainment Collection
This collection has Maya, 3ds Max, Arnold, and more, to name a few applications. Generally used for Modelling and animations, visual effects, and Rendering, this collection is the most widely used. With this package, the user can create and conceptualize creative projects from the first draft to the final frames. They can create amazing yet realistic characters using the advanced character creation tool. Render beautiful final outputs with Arnold.
What can you do with Autodesk?
It has created some incredible programs that can be done using the software, and nothing seems complicated. The workflows and interface of every application are clear and user-friendly. The tools and functions are similar; thus, the user can learn the programs easily. It also helps achieve realistic renders, and many applications created by the company support third-party renderers such as NVIDIA Mental Ray and Iray.
Working
A pure beginner to the applications will surely have to give his time and patience to acquire the skills to master the programs. The audience with a prior understanding of the basics of the programs will have an advantage. Working with basic applications is easier than working on advanced programs. The users should first try and give hands to the basic ones and then go further to the advanced software. However, It has made many updates and modifications so that working with the software should not be difficult.
Advantages of Autodesk
Some of the major pros are-
It supports a free-of-cost version for students and faculties.
It supports industry-based collections, which is an added advantage. With these collections, the user can access the program's latest and previous versions. They can buy it as a single-user subscription or even give the team permission to share licenses.
It is tailor-made for complex projects and today's competitive world.
Required Skills
Prior skills required for learning this Application should only be that they should possess the passion for learning the software.
Also, the users should be determined and hardworking with creative minds and imagination; they can master the programs with great ease.
Why Should we Use it?
It has clusters of programs developed by it, and there is no reason why the users should not go for them.
The simple reason to use its software is that it has a wide variety of building programs to meet the user's specific needs.
It has a robust set of tools and functions that are upgraded and updated within specific intervals and keep its audiences up to date.
Autodesk Scope
It has a lot of scope in almost every field, based on building design, infrastructure, construction, product design, modeling and animation, rendering, and visual effects. It has attracted beginners, professionals, experienced artists, film production houses, and Top MNCs.
Educational institutions and colleges teach Autodesk's applications. So, there is a huge scope for the same, and the demand is about to rise only.
Who is the Right Audience for Learning this Technology?
It is a gigantic powerhouse of programs and various plugins and renders. It can be learned by anyone interested in making games, models, animation movies, designs of products and buildings, and many more. Anyone can buy the programs as per their requirement.
How will this Technology help you in Career Growth?
It has so much to give its audiences that the list is endless. The users learn countless skills by using the programs. The same skills can be applied to boost their careers and future prospects.
Conclusion
Finally, an incredible association develops magnificent programs for today's competitive, creative, and faster world. Today's audience wants programs that are not only easier, time saver, and user-friendly but also, at the same time, specific to their needs. It has rapidly increasing demands across the globe.
Recommended Articles
This has been a guide to What is Autodesk. Here we have discussed the concept of Autodesk, like various subsets, scope, companies, advantages, career growth, etc. You may also look at the following articles to learn more: