Explore Pathankot
Pathankot is a beautiful city in northern India, situated at the foothills of the Himalayas. It is an important transit point for tourists heading towards various destinations in Himachal Pradesh and Jammu & Kashmir. The city is well-known for its ancient temples, picturesque landscapes, and historical forts. Pathankot is one of the most sought-after tourist destinations, attracting many tourists every year.
Must Visit Tourist Places in Pathankot
There are so many beautiful and famous Tourist Places in Pathankot you must have to visit with your family and friends.
#1 Mukteshwar Temple
Mukteshwar Temple is an important pilgrimage site in India that dates back to the 10th century. Located in the scenic town of Mukteshwar, Uttarakhand, this temple is a dedication to Lord Shiva and boasts an impressive architectural design with intricate carvings and a unique shikhara-style roof. The temple is famous for its rich history and cultural significance, attracting many tourists every year. The temple also offers a breathtaking view of the surrounding hills, making it a must-visit destination for nature enthusiasts. Its serene atmosphere and beautiful surroundings make it an ideal place for those seeking spiritual enlightenment and peace of mind. Overall, Mukteshwar Temple is a remarkable historical monument that showcases India's rich cultural heritage and provides a delightful experience for visitors.
#2 Nurpur Fort
This fort has a rich history. As Raja Vasudevand constructed it initially, it was later reconstructed by Raja Jhet Pal in the 16th century. The fort is famous for its architectural features, including beautiful sculptures, carvings, and intricate designs adorning its walls. The fort has a temple dedicated to Lord Krishna, a significant tourist attraction. The Nurpur Fort also serves as an excellent spot for birdwatchers, as it is home to various bird species. For those who love history, architecture, and nature, Nurpur Fort is a must-visit destination.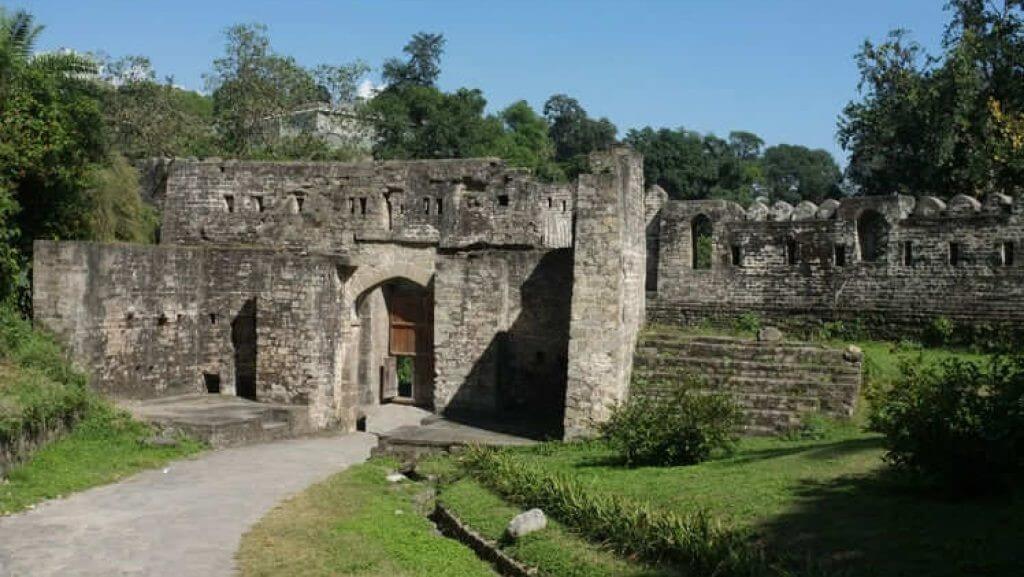 #3 Ranjit Sagar Dam
Ranjit Sagar Dam is present in the Indian state of Punjab, near the border of Jammu and Kashmir. Built in the early 2000s, the dam serves as a source of hydropower and irrigation for the region. The architectural features of the dam include an enormous reservoir and a massive concrete structure built to withstand natural disasters like earthquakes and floods. For tourists, the dam offers stunning views of the surrounding mountains and the picturesque reservoir. The area is also popular for its water sports and outdoor activities like fishing and hiking. Overall, the Ranjit Sagar Dam is a marvel of modern engineering and a popular destination for tourists looking for a unique and adventurous experience.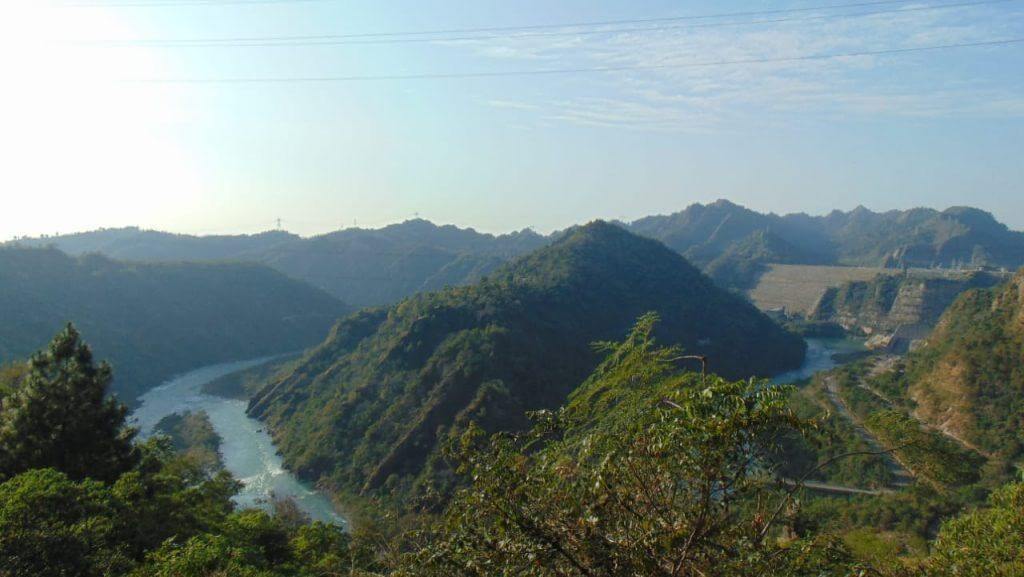 #4 Kathgarh Temple
Kathgarh Temple in Pathankot is a beautiful and historically significant temple that draws tourists worldwide. Located in Kathgarh village, the temple is to be more than 800 years old and has a rich and fascinating history. The temple is a dedication to Lord Shiva and is popular for its unique and stunning architectural features. The temple has intricate carvings, beautiful statues, and stunning frescoes that are a sight to behold. It is one of the region's most important temples and attracts many devotees and tourists alike. For tourists, Kathgarh Temple offers a unique and unforgettable experience, offering a glimpse into India's rich cultural and religious heritage.
#5 Shahpurkandi Fort
Shahpurkandi Fort is a stunning fortress located in Pathankot, Punjab. As the evidence mention, the construction happened in the Mughal Empire era and had a rich history, which is evident in its architectural features. The fort surrounds by lush greenery and has a unique design that includes a grand entrance gate, ramparts, and a moat. The fort also has an underground tunnel that connects it to the Ranjit Sagar Dam. The fort is significant for tourists as it is a major attraction in the area. Visitors can explore the fort, learn about its history and architecture, and take in its beautiful scenery. Shahpurkandi Fort is a must-visit location for anyone traveling to Pathankot, and it offers a glimpse into India's rich cultural heritage.
Final Thoughts
Pathankot offers a lot to tourists seeking a break from their busy lives. From religious sites to historic monuments, there is something for everyone. Recommendations for tourists include planning their visits during the winter months to avoid the scorching heat and enjoy the delicious local cuisine. Furthermore, preserving and promoting tourism in Pathankot is essential to boost the local economy and create employment opportunities. By promoting responsible tourism, we can help preserve Pathankot's cultural and natural heritage.
Recommended Articles
We hope that this EDUCBA information on "Tourist Places in Pathankot" was beneficial to you. You can view EDUCBA's recommended articles for more information,