Updated May 25, 2023
About Kathmandu
Kathmandu is Nepal's largest city and capital and is famous for being a cultural melting pot of several ethnic, linguistic, and religious groups. Surrounded by eight different climates, this place is best known for religious festivals like Indra Jatra, Saraswati Puja, and Tihar, attracting thousands of people from all over the globe. So if you are seeking a unique experience, we have listed seven amazing places that no one should miss while visiting Kathmandu.
Takeaways
Kathmandu has world-famous historical, architectural, and cultural wealth.
However, the essential alluring thing about it is its natural beauty which attracts millions of tourists worldwide. Some of Nepal's renowned tourist attractions can be found in Kathmandu, ranging from religious and sacred to historical, natural, and wildlife ones.
7 Tourist Places in Kathmandu
Given below are the 7 tourist places in Kathmandu:
1. Kathmandu Durbar Square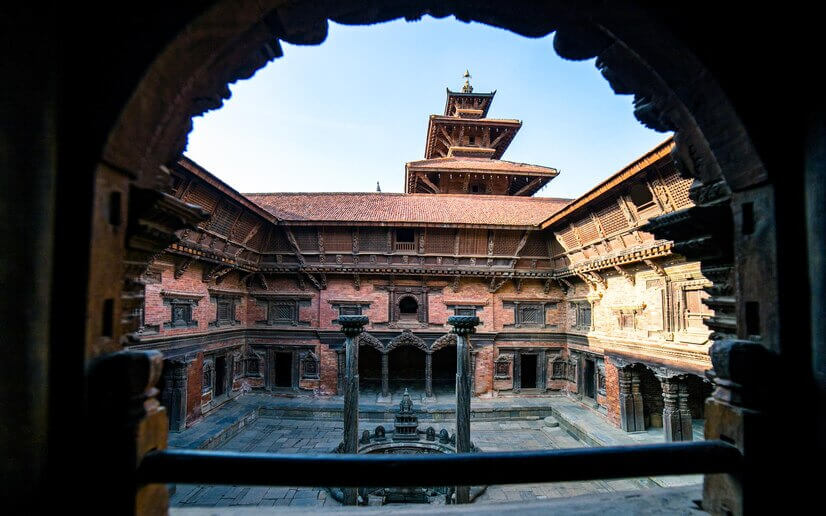 Kathmandu Durbar Square is one of Nepal's most famous and popular tourist attractions. It's a historical palace built in ancient times now; they are the royal palace. It's a significant site for tourists from all around the world. There are so many exciting things to see and do at this place. There are various temples, shrines, courtyards, and statues that you can visit here. The architecture and artwork are impressive and genuinely fascinating. If you're ever in Nepal, then make sure to check out this excellent tourist spot!
2. Swayambhunath Temple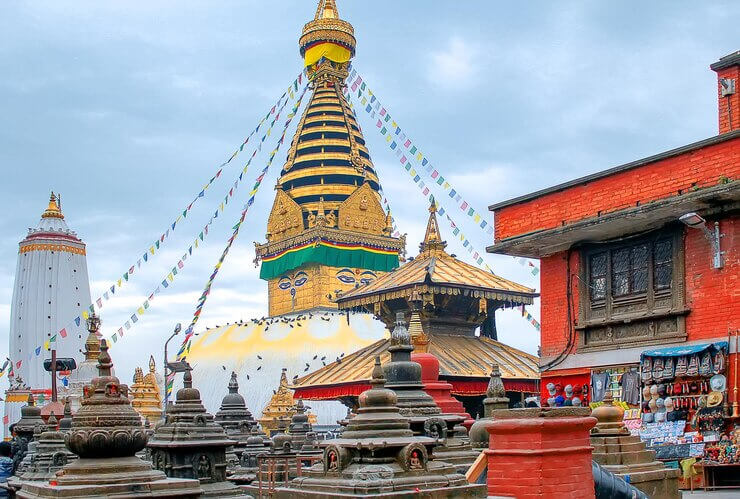 Swayambhunath Temple, Kathmandu, consists of two parts: the Stupa, a bell-shaped mound, and the Mandala, a group of Tibetan Monks' home. The temple is worth visiting because of its beautiful architecture and Buddhist culture. There are many stores and restaurants around the area.
3. Pashupatinath Temple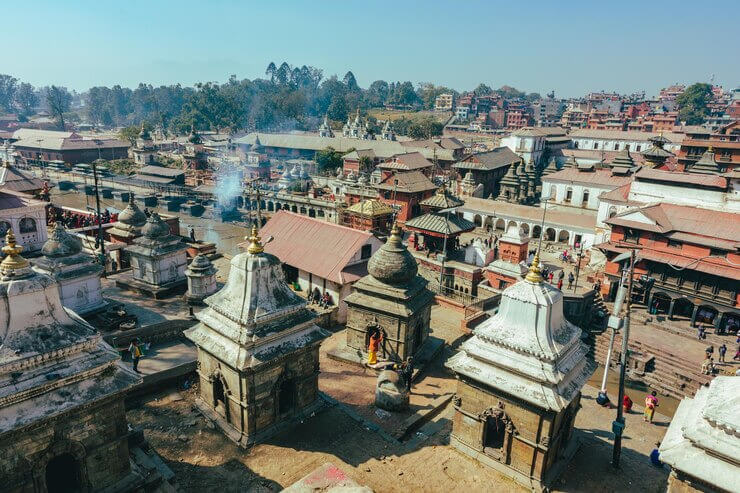 Pashupatinath Temple is one of Kathmandu's most popular attractions. The holy river Bagmati flows right next to it. The main gate is pagoda style, with copper plates. There are several exciting things to see at Pashupatinath Temple, including the chariot procession.
4. Boudhanath Stupa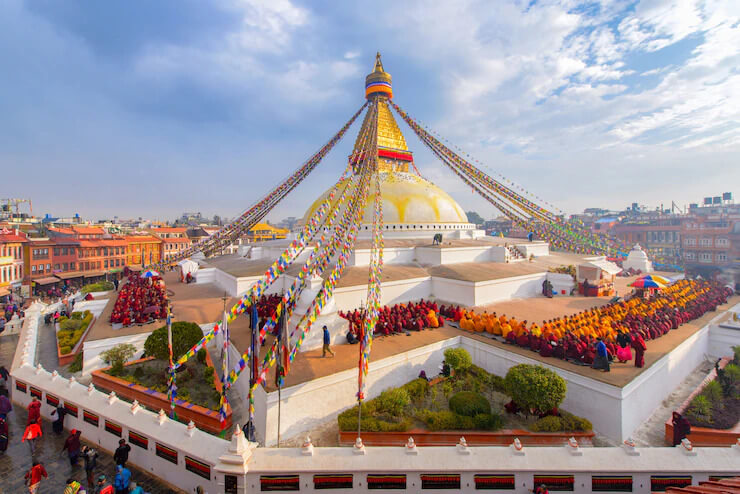 Located about 3 kilometers northeast of the center of Kathmandu lies Boudhanath Stupa. Also known as the "Khasti" or "Khwopa," this white stupa is believed to be the sacred heart of the city and is one of the major Buddhist pilgrimage centers in South Asia. The stupa commemorates the site where Buddha had his first vision at seven. The place was also where he preached his first sermon after attaining enlightenment.
A trip to Kathmandu would be complete with visiting this place. The Boudhanath Stupa houses several monks and nuns who worship Buddha and provide solace to travelers from all parts of the world.
5. Thamel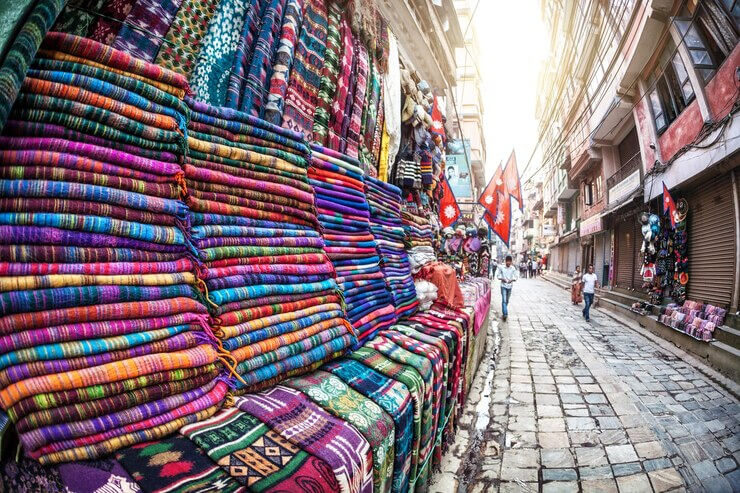 Thamel is the main tourist area of Kathmandu. We recommend walking around Thamel to explore shops and people-watch. If you're looking for souvenirs, you can buy prayer wheels and scarves. You can visit the Monkey Temple, where monkeys roam freely.
6. Garden of Dreams
The Garden of Dreams is a small park bordering the Bishnumati River, just outside Kathmandu. The park is dedicated to showcasing the culture and heritage of Nepal and has many historical structures, such as the Rani Pokhari, which was built in 1670 by King Pratap Malla. The garden is a great place to visit for families and tourists.
7. Langtang National Park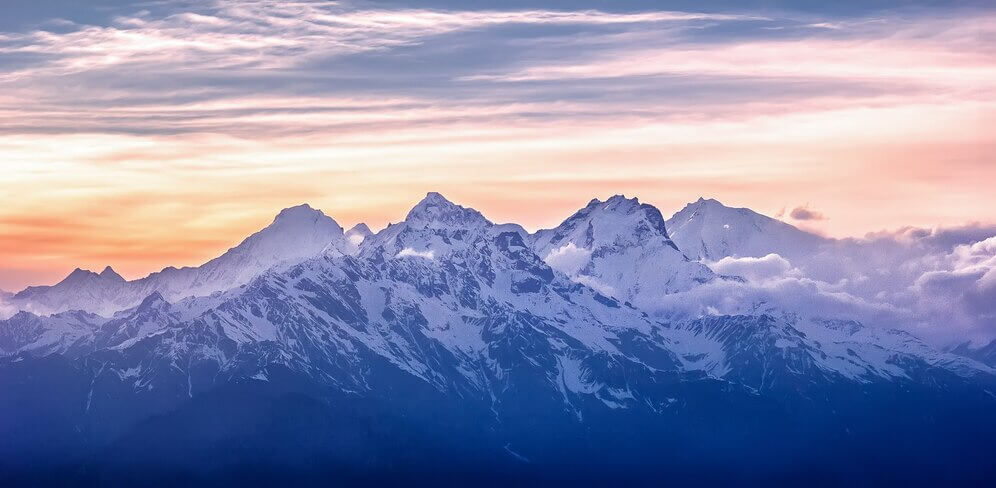 A visit to Kathmandu would only be complete with a trek to the Langtang region. Surrounded by dense forests and lush mountain trails, it's one of the most popular spots for nature lovers. While most people start their hike from the village of Syabru Besi, the hiking route starts from Ghodatabela in the north.
The trail stretches for about four days and is full of scenic views and picturesque valleys. When you reach Tserko Ri at an altitude of 5,100 m, you can enjoy panoramic views of Langtang Lirung (7,273 m) and Ganesh Himal (7,441 m). On your way back down, there are several places, such as Renjo-la or Khangsar, where you can stay overnight.
Recommended Articles
We hope that this EDUCBA information on "Tourist Places in Kathmandu" was beneficial to you. You can view EDUCBA's recommended articles for more information,