Goa
Goa is all about "Beaches, Sunsets and Crazy Nights" While taking advantage of the gorgeous weather, you may engage in thrilling activities like parasailing, paragliding, kayaking, kiteboarding, kneeboarding, diving, and snorkeling. Explore the best Tourist Places in Goa for weekend getaways or quick trips.
Top 6 Tourist Places in Goa
#1 Baga Beach
Baga Beach is one of North Goa's most famous and most visited Tourist Places in Goa. The "Baga creek," which runs into the Arabian Sea, inspired the naming of Baga. Considering iconic locations like Britto's, Tito's, and Mambos are close by, Baga is the ideal site to experience Goa's vibrant nightlife. Baga offers a wide variety of water sports in addition to being one of the most popular beaches in the North. A candlelit dinner by the ocean is the ideal hideaway for couples looking to make their trip to Baga Beach special. The beautiful splendor at Baga Beach is a favorite hangout for nature lovers.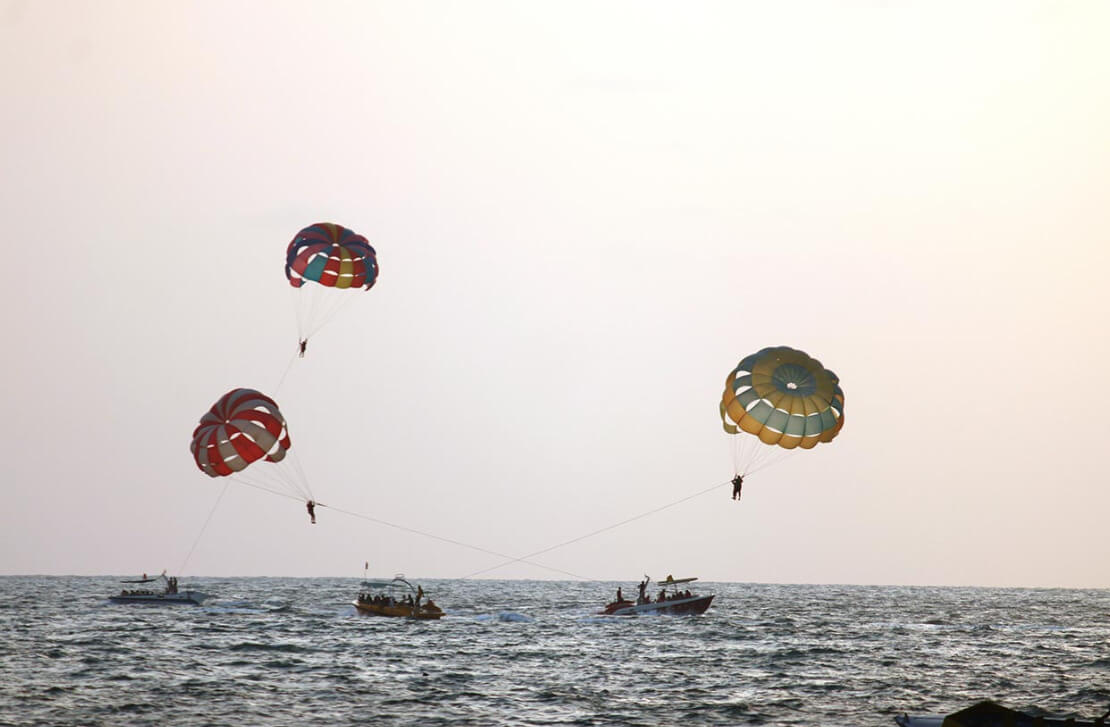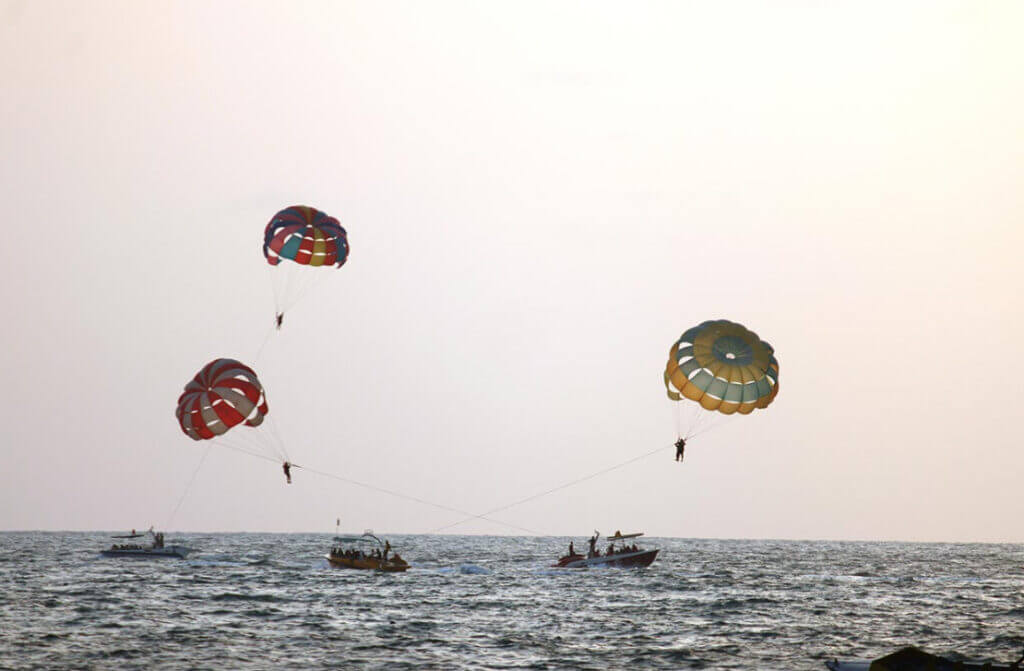 Things to Do: Parasailing, Jet skiing, windsurfing, wakeboarding, Sightseeing, Shopping.
Nearby Attractions: Anjuna Beach, Ingo's Night Market, Casa de Retiros, Dr. Salim Ali Bird Sanctuary.
Best Time to Visit: October – March.
#2 Butterfly Beach
North of Palolem beach is where you'll find this lovely Butterfly beach. It is suitable for those seeking privacy and tranquility because it is one of Goa's least frequented and quietest beaches. A lot of rocks surround Butterfly Beach. One can experience the thrilling paddleboat journey to the beach and spot several dolphins. This cove-shaped beach, also known as Honeymoon Beach, is encircled by tall vegetation. Butterfly Beach is one of Goa's most remote and little-known beaches, adding to its allure. It can only be reached by boat (ferry) from other neighboring beaches.
Things to Do: Ferry Ride, Dolphin Sightseeing, Witness Sunset, Relax at the beach.
Nearby Attractions: Himalayan Therapeutic Studio, Goa Jungle Adventure, Agonda Beach.
Best Time to Visit: November – March.
#3 Aguada Fort
A trip to Goa's attractions is only complete with visiting Fort Aguada. The fort's single, four-story lighthouse—the only one of its kind in Asia—and breathtaking sunset views are its main attractions. Fort Aguada, another monument to the Portuguese, has stood stern on the beach facing the Arabian Sea since it was constructed in 1612 to fend off Marathas and Dutch invaders. When visiting the Candolim or Sinquerium Beaches, Fort Aguada is a fantastic site to explore and one of the best Tourist Places in Goa. The architecture provides a helpful window into the building techniques used by early Portuguese architects and also offers some breathtaking views that you should see. The sunset and the historic fort offer a lovely sea view.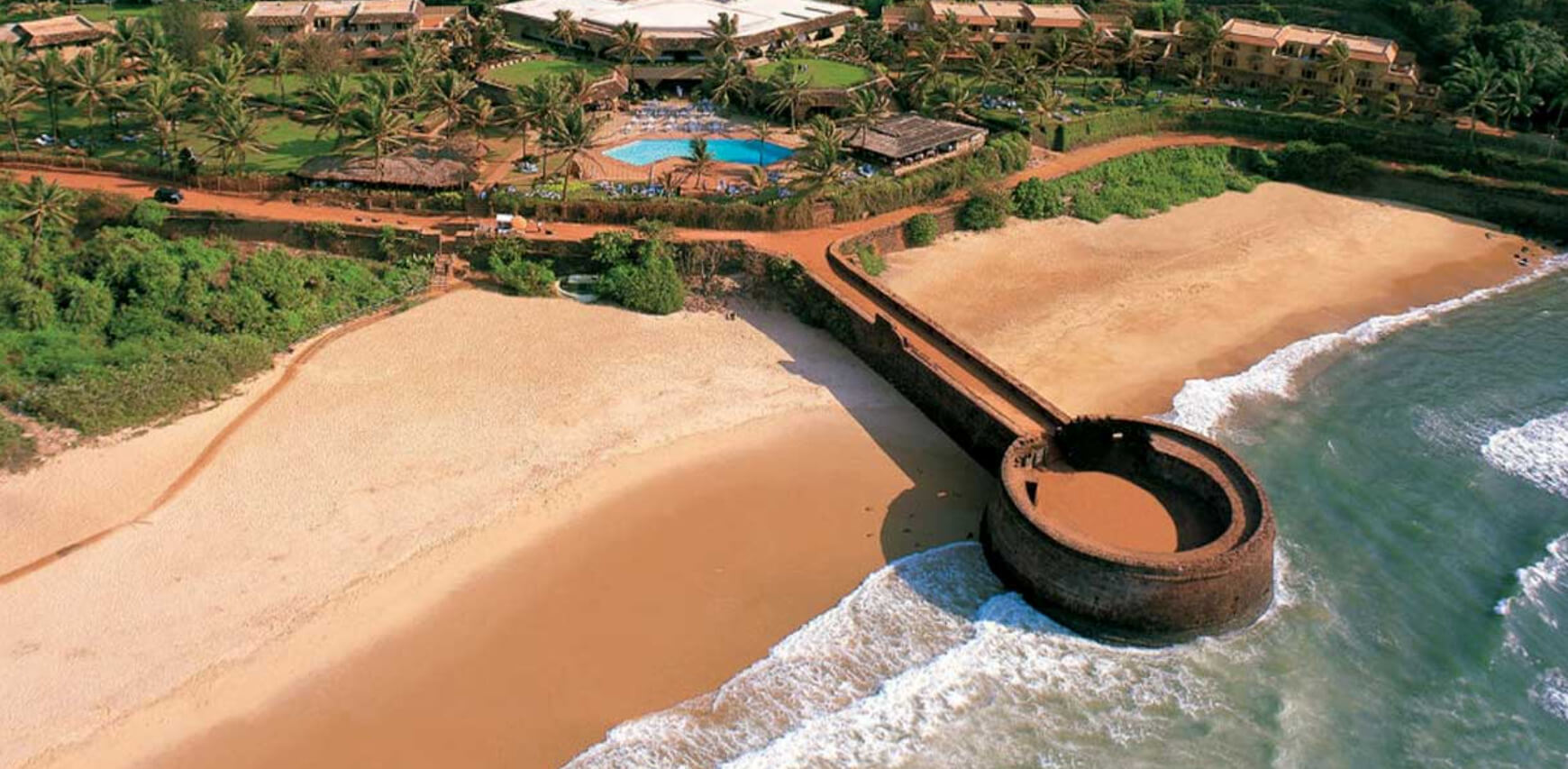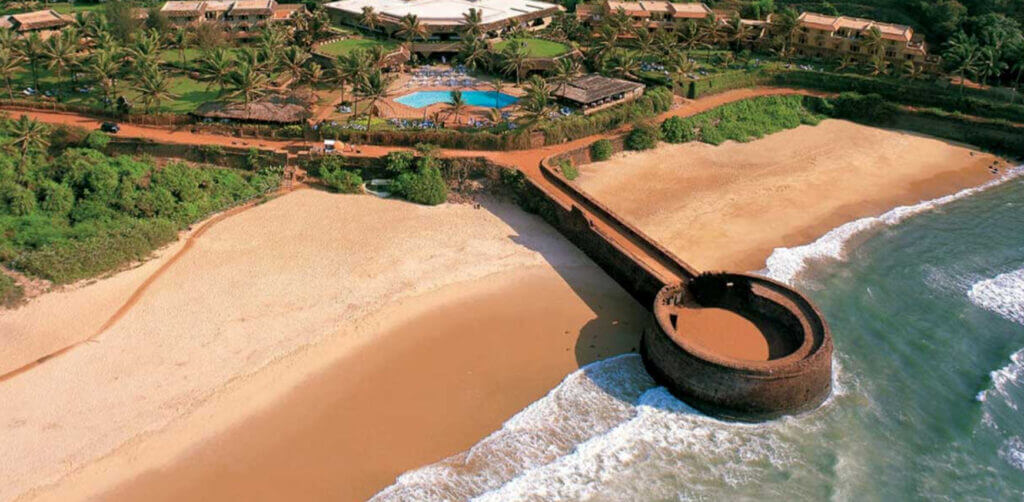 Things to Do: Photography, Sightseeing, Explore beaches, Visit Temples.
Nearby Attractions: Sinquerim Beach, Aguada Jail, Shantadurga Temple, Lighthouse.
Best Time to Visit: September- March.
#4 Se Cathedral
One of the biggest churches in Asia and a significant church in Goa is Se Cathedral, also known as Sé Catedral de Santa Catarina. It is situated in Old Goa. Goa's Se Cathedral, a well-known monument, is an example of Portuguese-Manueline architecture. The enormous Golden Bell, the best Bell on the continent and the giant Bell in Goa, is housed in the Se Cathedral. This cathedral is located in Old Goa and next to the Basilica of Bom Jesus. Even more impressively, Se Cathedral has been listed as a UNESCO World Heritage Site for all the right reasons.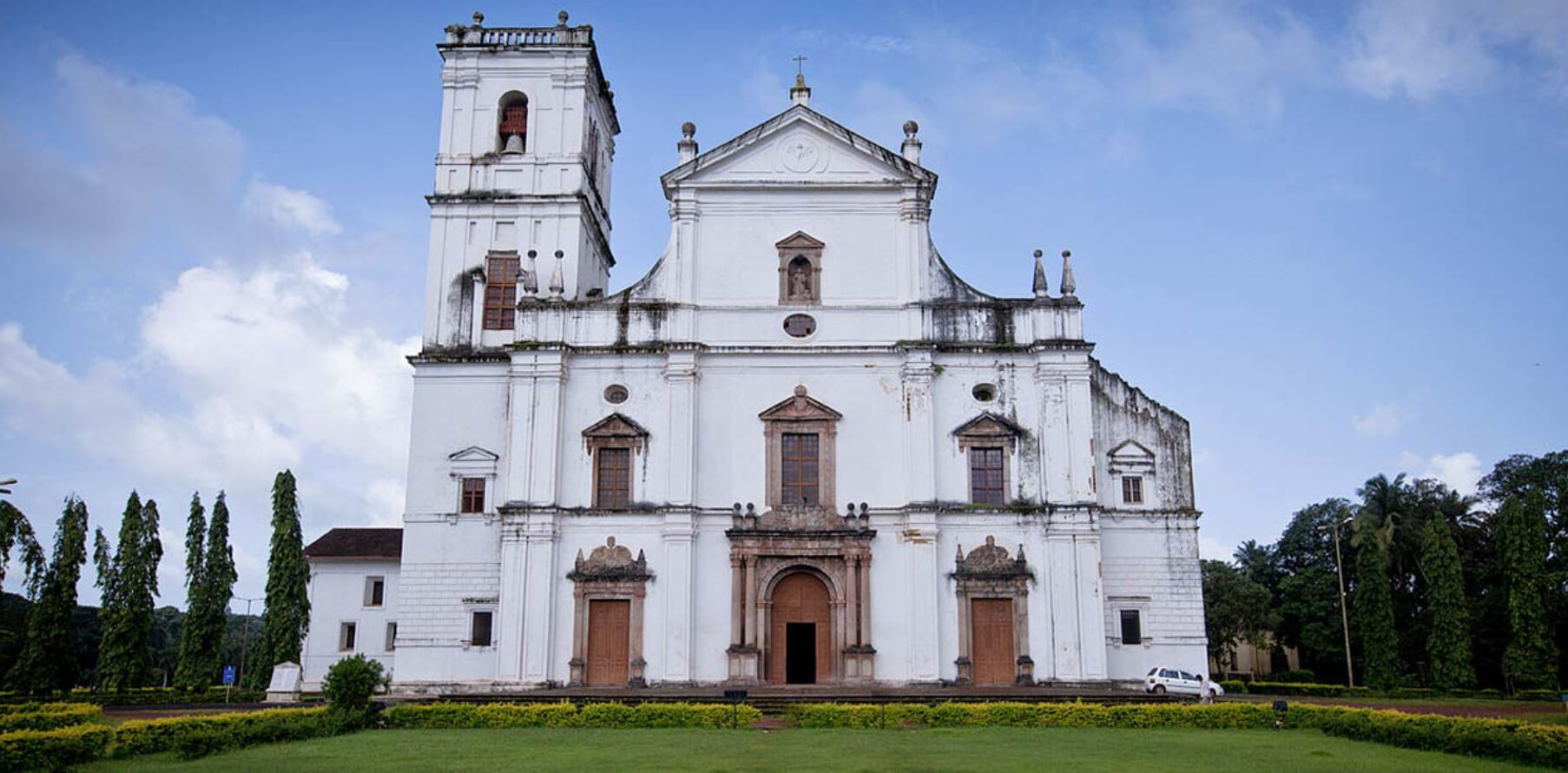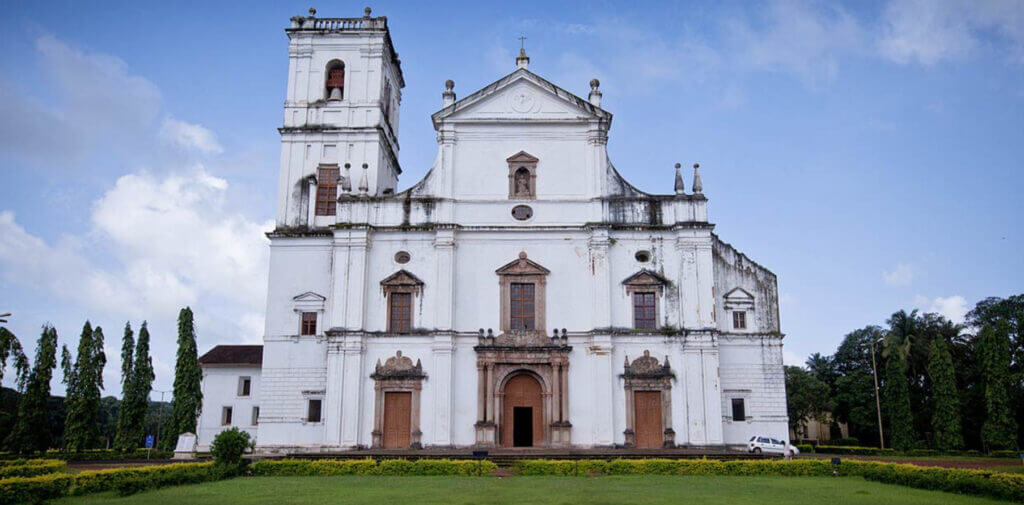 Things to Do: Photography, Sightseeing, Visiting churches, Exploring beaches.
Nearby Attractions: Viceroy's Arch, Basilica of Bom Jesus, Old Goa.
Best Time to Visit: September- March.
#5 Cotigao Wildlife Sanctuary
Cotigao Wildlife Sanctuary is Goa's second-largest wildlife sanctuary, and a must-visit Tourist Places in Goa, it may not be the best site to observe wild creatures lurking, but you get to see something different. Along with Monkeys and the Malabar Crested Eagle, the community includes Sloth Bears, Laughing Hyenas, and Indian Bison. Take a stroll through the forest while taking in the peace that settles over this haven. It is among the top Goa tourist destinations. Although tourists might only encounter a few of the more significant kinds of animals, this is a well-liked destination for the more daring traveler because of the lovely trees and colorful birds.

Things to Do: Photography, Sightseeing.
Nearby Attractions: Netravali Wildlife Sanctuary, Kuskem Waterfall, Sadashivgad Hill Fort.
Best time to Visit: October- March.
#6 Mapusa Market
A vibrant Mapusa market every Friday is one step away from being reached by yet another traditional and weekly market in Goa. Holding its calm inside the Mapusa Municipal Market, immerse yourself in the colors and sounds and experience the particular Goan charm. Jewellery, pottery, spice, and carpet stores can be found at the market. Not only this, but you may also locate a selection of treats to nibble on and bring home.
Take a breath of the cheap local wine that will make you feel cheerful and hippie-like, along with the fresh seafood, vegetables, and meat. One of Goa's numerous well-known retail areas is Mapusa.
Things to Do: Photography, Sightseeing, Shopping.
Nearby Attractions: Vagator Beach, Bodhgeshwar Temple, Mapusa Friday Bazaar. St Jerome Church.
Best Time to Visit: October -April.
Final Thoughts
Plan well in advance, and visit the above-listed Tourist Places in Goa. Come, experience Goa life, and get amazed by what exotic it has to offer, and that too within your budget.
Recommended Articles
We hope that this EDUCBA information on "Tourist Places in Goa" was beneficial to you. You can view EDUCBA's recommended articles for more information,