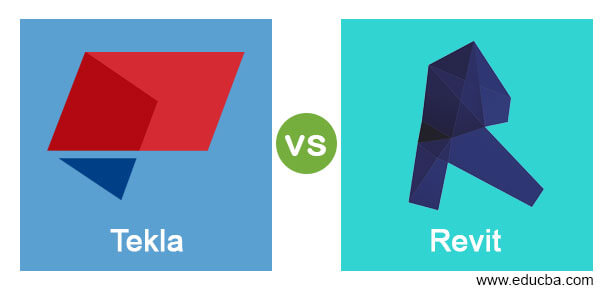 Difference Between Tekla vs Revit
Tekla structures vs Revit always being an interesting topic for building information modeling software lovers and if i tell you about Tekla then it is BIM (building modeling software) software and can work for different building materials such as steel, concrete, glass, and timber. With Tekla an engineer and draftsman can have a 2D drawing and 3D model of different components and elements of building structures. If I take your attention toward Revit then it is also a popular building modeling software but can also deal with other engineering branches such as electrical, mechanical as well as plumbing. Let us today in this article tell you other major facts of both software so that you can build a concept about them in your mind.
We will proceed with our concern in this article with about both software by a comparison table and key difference and these will be our subheadings.
Head to Head Comparison between Tekla vs Revit (Infographics)
Below are the top 8 differences between Tekla vs Revit:

Key Differences between Tekla vs Revit
We have discussed above that both software are developed by different organizations so both are packed with their special features and in Key difference, I will tell you those features through some points.
The first and major difference of both software is that Tekla is designed especially for defining the structure of steel or concrete and has accuracy for giving detailing of complex cross-sections. So it is the center of attraction among companies which required efficiency in cross-sections detailing whereas Revit is a software which has a wide variety of working field, in another word it works for elements of structural engineers, architects, MEP engineers, etc.
Tekla can create .rvt file (from its 2019 version) and other formats that are 3D DWG, 3D DGN, etc but in Revit, there is no guarantee in a future version of Revit that it will able to work with .rvt file. In .rvt file it includes project bank as a PDF file only not drawing sheets, views, and schedules of this software.
Now if we talk about the pricing of Tekla then you will find it similar to other BIM software and its primary plan costs $7500 per year and you can have a number of good features with this package which gives a lot of effective element for designing work whereas Revit is multidisciplinary BIM software and costs $2,425 yearly with high quality of performance with effective designing features.
We can explore concrete and steel detailing with tekla as well as we can work on precast and cast in –situ with it. These features of Tekla allow users to work on 3D structure models of steel and concrete and give them an idea about the output of final fabrication. In Revit, we can explore components and elements of mechanical engineering, electrical engineering as well as plumbing, and with a new feature of the latest version of it you can create slanted walls in it without using mass or model commands which were the most awaited features of this software. You can find this feature with of Revit 2021 version.
These were important facts that should be discussed for having good knowledge about the important aspects of both of the software.
Tekla vs Revit Comparison Table
In the comparison table, we will have main points that explain both software in their field by their features and these points are as follows in this table.
| | | |
| --- | --- | --- |
| Basis | Tekla | Revit |
| Definition | Tekla is software that can work for steel, concrete, glass, and timber materials and creating 2d drawings and 3d models for them in a smoothly working manner. | Revit is also working for 2D and 3D modeling of building material and structures but you can also use it in other engineering fields for creating components and elements of that branches. |
| Operating system | Tekla is compatible with Microsoft Windows operating system and is CAD & BIM software. | Revit also has compatibility with the Microsoft Windows operating system. |
| Developer | It was developed by Teklafor performing detailed structural design of steel or concrete and formerly known by Xsteel name. | It was developed by Charles River in 1997 and released for public use in 2000 with the multidisciplinary feature. |
| Latest release | The recent release of Tekla is Tekla Structures 20.1 SR2 and launched in March 2020. This version requires Tekla License server 2017 or later. | In April 2020 its latest version released and it is found with Autodesk Revit 2021 name. You can find its trial version on its official website for having knowledge about new features. |
| Availability | If you want to work with it then you can navigate on its official website which is www.tekla.com and download it for having an idea about its working. | Go on www.autodesk.com for having this software for your designing work. |
| Supported file | The files which are supported by Tekla are .dxf, dwg, .igs, and many more. | Revit supports different CAD file formats that are supported by DWG, DGN, DXF, SKP, IFC, and SAT. |
| Supported Image format | BMP, Jpg, Jpeg image file format can easily be supported by this software and you can use them in it during working with it. | The image file format that is supported by Revit is BMP, PNG, JPEG, and TIF which can be part of your work during most of designing work. |
| Native format | It is available in .tekla format and also supported .blend, .ply, .obj, .3ds file format of other modeling software. | It is available in RTE, RFA, RFT, and RVT file formats. |
Now after going through this table you have a clear view of the systems requirement, capability, and other aspects of both software. Now i will take you through the next part of this article which is Key differences. So let us find them for having more information about both software.
Conclusion
Now after going through this article Tekla and Revit is will be no more new word for you and you have a clear view of all features, system requirements, and other important things which you need to understand any software. Now go and try to work with both of the software one by one for understanding them properly.
Recommended Articles
This is a guide to Tekla vs Revit. Here we also discuss the Tekla vs Revit key differences with infographics and comparison table. You may also have a look at the following articles to learn more –