Updated April 7, 2023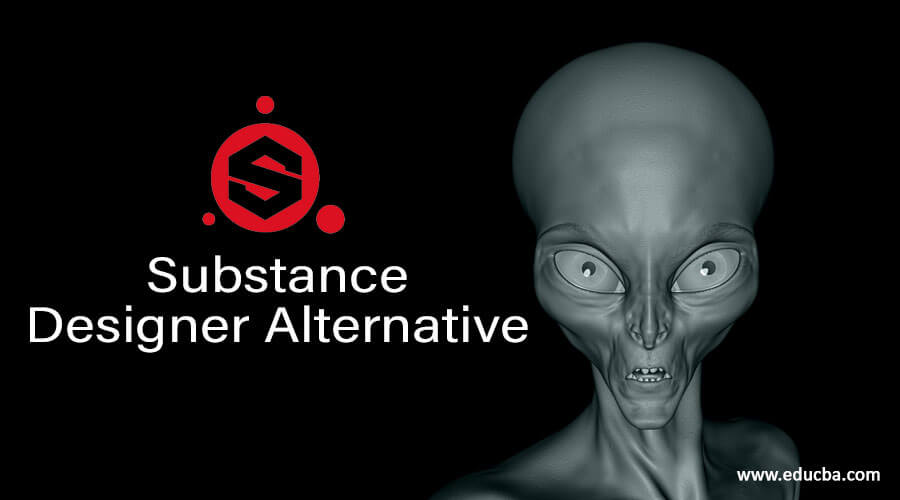 Introduction to Substance Designer Alternative
In this article, we are going to learn about Substance Designer Alternative. Explore the best options for consumers needing new app features or trying different solutions. Substance designer Facility of use and reliability are also critical considerations when looking for alternatives to the designer. We have compiled a list of solutions that reviewers choose as the best global choices, including 3D Coat, Houdini, Maya, and KeyShot, and as the competition to design substances.
Alternatives of Substance Designer
Let's have a look at the substance Designer alternative.
1. Houdini
Side Effects Software, a 25year old company based in Toronto, is the 3D animation and special effects application. Houdini has been developed for 3D animation artists and VFX film, television, computer gaming, and virtual reality artists. Houdini unites these realms into one strong platform. Houdini has been developed for 3D animation artists and VFX film, television, computer gaming, and virtual reality artists. Houdini brings these worlds together in one strong forum.
2. Keyshot
KeyShot was developed to allow animation and 3D rendering. It makes it possible to implement materials and lighting quickly and gives the most accurate material appearances and real-world lighting, all in a powerful interface that offers advanced capacity and the ability to view all changes in real-time. So, KeyShot, what's it? And what's that helping you? KeyShot is incredibly simple to learn and use, with simple, workflow-based interfaces with all advanced abilities for the most accomplished 3D renderer to produce photographic results in minutes.
3. 3ds max
3ds Max is a 3D platform, animated, and interactive computer graphics application. It is one of the most popular programmes in the computer graphics industry, and it is renowned for its sturdy 3D toolset. 3ds Max, one of the most famous game designers, TV commercial studios, and architects, belongs to Autodesk, the same company that runs applications. such as Maya and AutoCAD. 3Ds Max is also used to model, animate, and recreate buildings and other objects with a photoreal character. Max is unrivaled in speed and simplicity when it comes to the simulation of 3ds.
4. Blender
Blender is a free 3D creative suite with open source that supports almost all 3D development aspects. Solid texturization, animation, sticking, lighting, and a number of other 3D-building techniques are also available with a solid base for modeling. This app is perfect if you only want to deal with static models or get into the animation realm. Blender software, a non-profit organization, founded in 2002, was established as a background from the Blender Foundation. 2007 saw the spin-off Blender Institute's foundation and is now the home of continuous creation and innovative ventures.
5. ZBrush
ZBrush is a state-of-the-art 3D carving application. ZBrush imitates conventional sculptural techniques; all performed on machine digitally, that differs from other 3D tools. ZBrush sculpture is similar to a digital clay ball's work, creating it as if you worked by hand. ZBrush's sculpture software allows a great deal of artistic freedom. Artists not only can use ZBrush to produce organic and more detailed models but can also come to a finished product much more quickly than other applications such as Maya or Max 3ds.
6. Unity
Unity, which was first revealed at Apple Inc's Worldwide Developers Conference in June 2005, as a MacOS X-exclusive game engine, is a multiplatform game engine developed by Unity Technologies. By 2018, more than 25 platforms were added to the engine. The engine can be used to generate 3D, 2D, virtual, and enhanced reality games, simulations, and other experiences. Industries outside of video games, such as film, cars, architecture, engineering, and building, have adopted the engine.
7. Lumion
Lumion is an efficient, easy-to-use architectural visualization tool, allowing anyone to construct a 3D environment and then create lovely pictures, videos, and live performances. It is the easiest way to collect your 3D model and create a scene in minutes. This chapter will help you to understand Lumion better, and you will use Lumion instantly with a fast start.
8. twinmotion
Epic Games, the Unreal Game Engine developer, recently acquired Twinmotion, a high-quality, high-quality 3D-imaging, standard, and 360° VR-video-production platform in seconds. It offers an easy and intuitive GUI, supported by Unreal Engine's power, to help architects, building, urban plant, and landscape professionals communicate their designs better.
Recommended Articles
This is a guide to Substance Designer Alternative. Here we discuss the Various Alternatives of Substance Designer in detail. You can choose any of them based on your requirements. You may also have a look at the following articles to learn more –