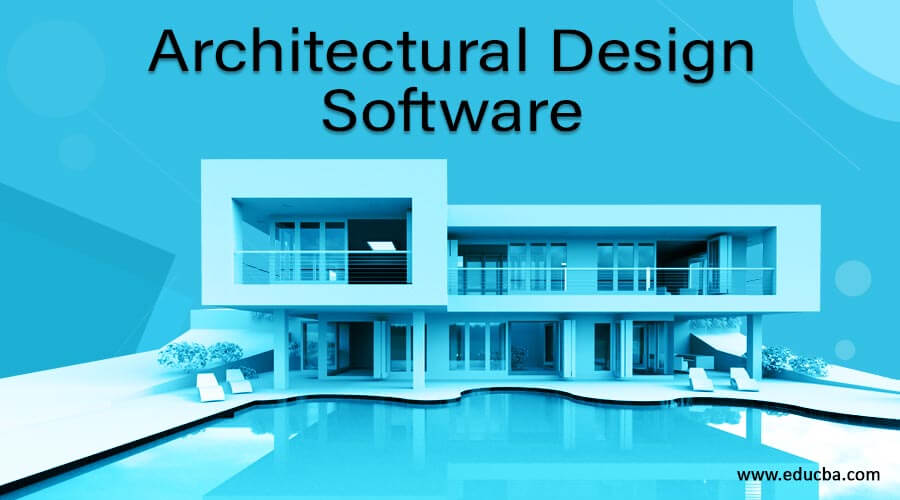 Introduction to Architectural Design Software
Architectural design software today dealing with lots of techniques of architectural designing which helps architectures to see through their ideas that means by this software a designer can make the detailed structure of architectural work such as we can get blue prints of our project, 3d models of our project and many other things related to architectural work. You can also design an interior part of an architectural object and can arrange lights for getting a real look for that object. So today we will analyze some of the Architectural design software and have a good idea about this software so that we can take them into our use for getting our desired result in our work.
You can get a number of architectural design software if you go and search for it but today we will give you a review of some most usable software. So let us have look at them.
Architectural Design Software
The very first software which we will discuss first is Rhino 3D software and you can use it for professional purposes.
Rhino 3D
It came into use in 1998 and it became the most popular 3d architectural designing software. It has a good working environment with lots of good features. You can import drawings or some data for getting a 3d model with the desired documented data of that model. Even you can scan real-world data in the latest version of it. You can find a number of tools in it for making different types of editing work in your design as well as you can make animation and render them for getting knowledge about the real-world effect of the project. It also offers us solid and surface patterns for objects with any difficulties.
More of that programming expert can adjust the workspace of this software according to them and can also design their own plugin which enhance its working. If you are not a programming expert you need not to worry about it you can get pre-designed plugins and install them for this purpose. You can print your work of this software with 3d prints as well as.
The next software which we should discuss is the Revit Architecture software. So let us see what is this?
Revit Architecture:
Sustainability of building is the very first requirement of the client in today's world because it creates a good environment in this field. So this software deals with this requirement of clients. It provides many tools that help in the creation of sustainable building concepts. It also offers you to create a library for parametric objects that you can use in each of your draws as per your requirement at any time. You can lead projects in this software with team members which allows you to get an effective results in that project.
Let us now move to the next popular software in the sequence of our software list which is Sketchup software.
SketchUp:
It is the most liked software among architectures because it has a number of real-world applications and these features come in this software when it was taken up by Google in 2006. So you can find a number of good features in this software such as you can have any topographical image in this software from Google map. The best thing about this software is that it is free to use but you may find more features in other software in comparison with it. But we can use it surly for a good professional design even it is free and you can do speed work in it because it has good working speed. You can also create a complex 3d model also in it.
The next software which you will want to use during working with this software for getting more effective in your architectural design is V-Ray. So let us discuss it to have more clarity in respect to architectural design software.
V-Ray:
It is not separate design software actually it is a plugin for different architectural designing software and helps that software in getting realistic rendering of projects that we made in them. It can access the texture of your model as well as highlight the color of that model by using lights. You can use this plugin with your architectural software for adding extra effect in your model and make them more effective and by using these number of features it gives us the effect that most similar to the real world.
The next compatible architectural design software which comes on our list is AutoCAD. I am sure most of you are very familiar with this software because it is popular among students also.
AutoCAD:
This is software that has been used for decades by both students for their learning work as well as professional for their professional works. It came into introduction in 1982 and since then it has a good impact on its users also every engineering field. It may be the first software in taking your first step in architectural design. You can make a basic level drawing for your project in this software. Rather than drawing you can also make 3d models in it but for advanced designing, you can take its file into other advanced level software. This software is also used of teaching purposes but architectures can have an advanced version for more refine drawing of their work.
The other software is ArchiCAD and it has also a good effect on this field. So let us discuss it also.
ArchiCAD:
This offers you to make both 2d and 3d design of your model in a very effective way and you can use V-ray with it as a plugin for it. It gives more realistic results for your work and it is also popular among students. You can also find inbuilt libraries of different models such as the staircase which creates problems for architectures during the designing of a large project. It also offers some features which help in the processing of complicated design.
Conclusion
These were some important and useful software in the architectural designing field. Now you have an overview of some of the architectural design software and it is easy for you to choose any one of them for your professional purpose.
Recommended Articles
This is a guide to Architectural Design Software. Here we discuss the introduction and list of Architectural Design Software. You can also go through our other suggested articles to learn more –