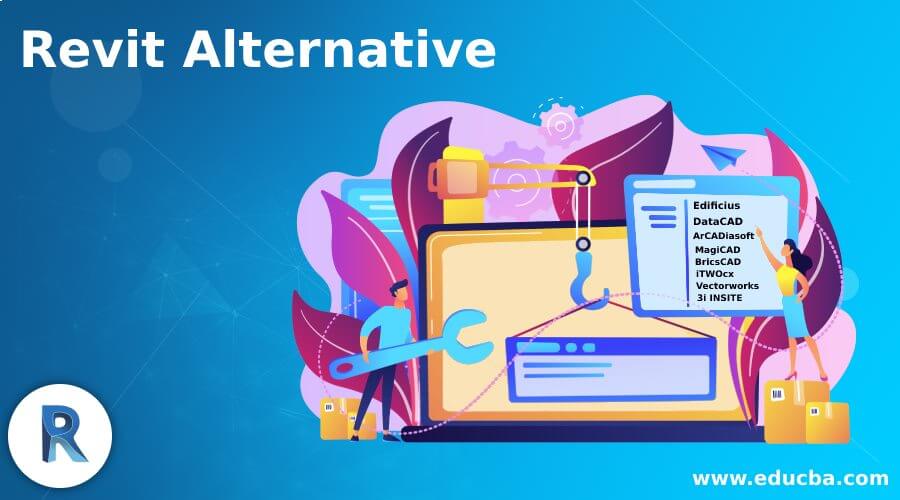 Introduction to Revit
If you spend more time looking at Revit solutions, you can discover how alternative goods vary based on the quality, features available and vendor reliability. Therefore, before you agree to a long-term relationship with a seller, you will have ample evidence for a sound judgement. You can also reduce the risk of purchasing an app that is broken or does not agree with all the specifications. Our rating portal provides resources for viewing varied programs and the purchasing choices will be influenced by our feedback and consumer comments.
After a period of comprehensive evaluations, our team of experts graded Revit at a cumulative ranking of 9.5/10. Real Revit consumers have an overall purchase satisfaction of 100 percent, which indicates their view on this approach. You will certainly find other goods with comparable or probably higher scores if you spend any time analysing other Revit alternatives.
Different Alternatives of Revit
Given below are the different alternatives of revit:
1. Edificius
Edificius is a state-of-the-art BIM framework with strong, handy design resources. The program is constantly revised in accordance with the current laws and the latest techniques. Edificius is the leading BIM design software with an in-house rendition engine which integrates seamlessly with other features, such as 3D conception and cost estimation. The app offers software, as well as total free access for a vast Library of BIM materials, 3D Models and textures, for optimising external spaces for landscapings and garden design.
You can immediately see how elements of your concept go together on the display in Edificios real time rendition environment. You will save time, and you do not need to wait hours for the items to be picked and potential errors to be corrected. Real time rendering of the building ensures that even when looking at the proposal with the customer the concept and validation process begins. It is also fitted with a RayTracing engine that pushes much more realistically.
2. DataCAD
DataCAD is an engineering, photo-realized modelling, animation, and building paper development software of the AEC CADD at a technical level. Created by architectural engineers and software engineers, DataCAD contains tools that promote the design and drafting of doors, windows, automatically 3D framing, DXF/DWG translators in Teigha, associative design and hatching, and DCAL is an application developer language. According to the most recent American Institute of Architects (AIA) firm study, DataCAD is now listed as the second most used program for architects. For Windows 8, 7 and 10, DataCAD is open.
3. ArCADiasoft
ArCADiasoft Inc. is designing and selling institutional customers with derivatives and collateral protection strategies. ArCADiasoft has established a solution that by listening to the market and its clients integrates different sources of knowledge to optimize corporate productive information and appease the growing financial scrutiny from shareholders, bondholders and regulators around the world.
4. MagiCAD
MagiCAD simplifies, speeds up and precision the construction of BIM versions. MagiCAD is completely incorporated into the Revit and AutoCAD systems of Autodesk and has a number of effective role models for each discipline of MEP. With MagiCAD, you design BIM items from leading MEP suppliers with over 1,000,000 smart and manufacturer-tested goods. In comparison, MagiCAD is a distinctly international alternatives for a variety of local norms and symbols.
5. BricsCAD
BricsCAD shape is a free, easy-to-use, native 3D modelling programme for new CAD users designed to help them get 3D modelling instantly. It is meant for consumers. If you're deterred from the dynamic workspaces most CAD programs deliver, then it's a perfect starting point for BricsCAD Shape. It gives what you like and you don't. It contains various required instruments such as quickdraw, quad and component pieces in BricsCAD and BricsCAD BIM.
6. iTWOcx
iTWOcx is a project cooperation management platform in the cloud which gathers and manages all project data during the life cycle. It supports job management, record management, process management, constructing project authorities and configurable functionality to maximize the performance in execution. iTWO and iTWOcx collaboration makes the distribution and control of data seamless during building phases feasible.
7. Vectorworks
Vectorworks, Inc. is an architectural, technical, building (AEC) design, landscape and entertainment applications software-based production firm. It was founded by Richard Diehlin 1985 as Graphsoft. The company's first version of software was called the MiniCAD. Later Diehl changed the name to Diehl Graphsoft. The MiniCAD Plus version 2.0 helps architects to model customized data close to the work of hand drawing. In the late 1990s, the package was later called Vectorworks.
8. 3i INSITE
3i INSITE is a 3D Facilities Maintenance and Design Information Tool. 3i INSITE is the easiest way to instantly and conveniently digitize your workplaces. In order to facilitate site assessments, reporting and repair activities, we close the distance between on site and off- site stakeholders. By providing the most intuitive and natural way to organize and envision knowledge and to grasp and exchange tasks and concepts, the teams would be able to create a digital twin to your facilities. Your team will work directly in 3D via 3i INSITE to prevent needless transitions, transfers and misunderstandings on the premises.
Recommended Articles
This is a guide to Revit Alternative. Here we discuss the introduction and different alternatives of revit for better understanding. You may also have a look at the following articles to learn more –