Updated March 13, 2023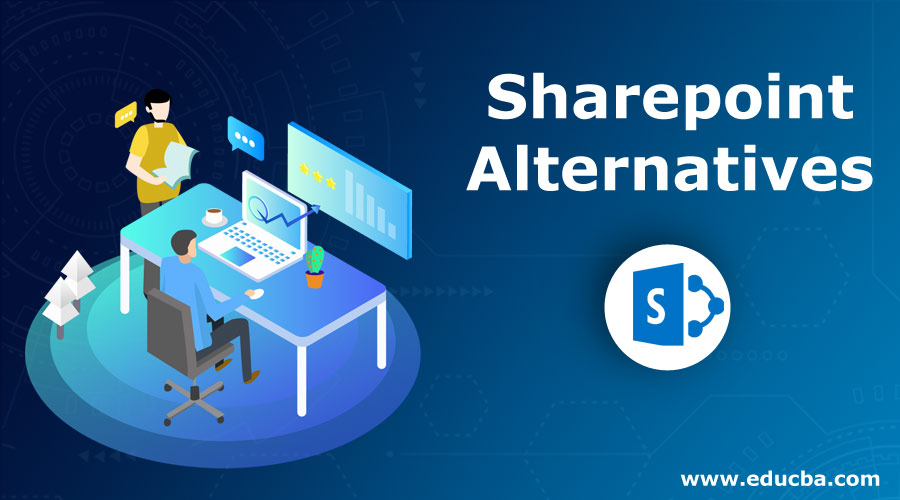 Introduction to Sharepoint Alternatives
The following article provides an outline for Sharepoint Alternatives. SharePoint is a web-based platform developed by Microsoft Corporation, which integrates with Microsoft Office. It is widely used among organizations for document management, storage, and many other features which help in collaborating. Although it has become popular over the years for many of its features which provide a strong collaborating platform, there are certain drawbacks such as difficulty in migration, customization issues faced by the users whenever a new release comes to market, and the requirement of a certified user to understand the features and functionalities.
With the disadvantages of SharePoint in a picture, other Organizations have come up with a variety of collaborating platforms which provide features suitable for a different user base in accordance to the varied usage, pricing, and requirements for their business. Below are few alternative collaborative platforms offered by other organizations which might suit the users according to their needs.
Top 11 Sharepoint Alternatives
Given below are the top 11 alternatives To Sharepoint:
1. G Suite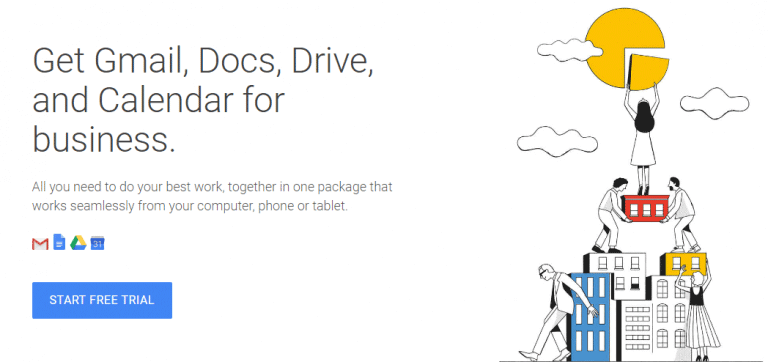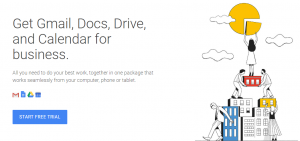 Google has come up with a powerful integrated environment for a collaboration called 'G Suite' which provides features like shared contacts, calendars, forms, sheets, and document storage etc. It uses Gmail, Hangouts, and Google+ for communication and Google Drive for storage. It is a cloud-based platform having unlimited storage and the stored files can be accessed from anywhere with one of the most important features of security.
2. Confluence


Confluence is a collaboration software platform developed by Atlassian. It is very flexible in accommodating to the user's needs such as varying team sizes, providing a commendable way to share documents and workflow depending on the plan, add-ons, etc. Confluence is well suited for its sophisticated technical documentation and it integrates well with other Atlassian products like JIRA. It is expensive and provides excellent customer support.
3. Bitrix24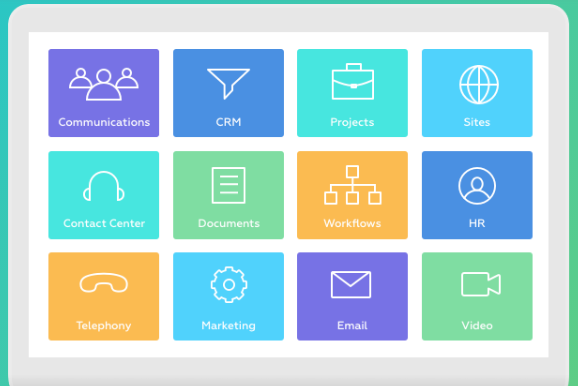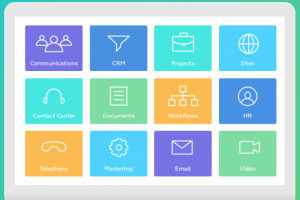 Bitrix24 is a complete package that provides features of office platforms like calendars, video conferencing, social networking, etc. It makes the internal communication within the organization more effective by combining other collaborative tools in one place and creates a digital work platform by providing communication features, workflow, and project management. It comes with a user-friendly interface and can be accessed from mobile and desktop as well.
4. HyperOffice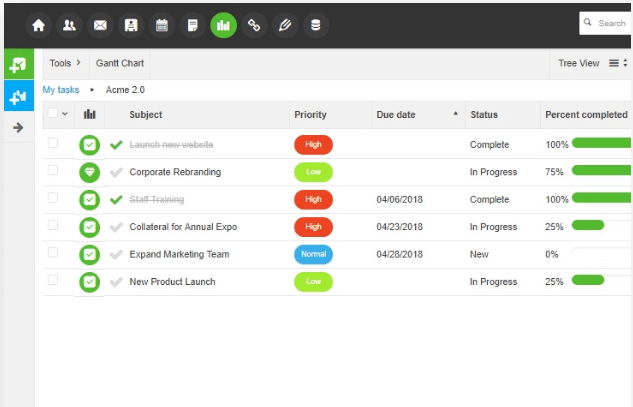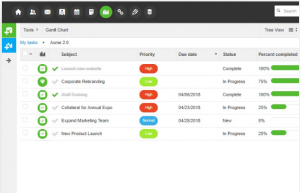 HyperOffice is a hassle-free collaboration platform as the users do not need to download, install software etc as it is completely cloud-based and provides a user-friendly interface. It includes collaboration features such as document management, file storage, email, calendars, and contact and project management tools. It is suitable for medium-sized organizations and provides an approach of collaboration where dedicated workspaces are accessible only to specific users making the flow of information on track. Also provides a platform where joint projects involving many teams can be managed with ease.
5. Workzone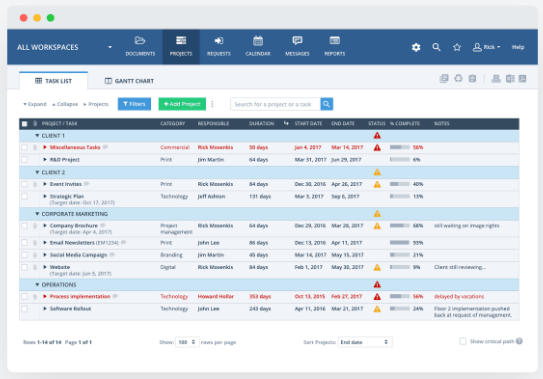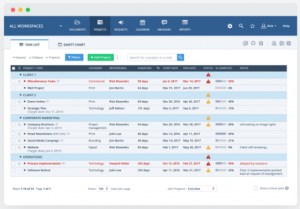 Work zone is used across many organizations for managing projects as well as sharing them across diverse users. Here tracking of projects becomes easier with the powerful yet easy-to-use tool and also provides good quality training and support. It has many advantageous features such as file sharing, documentation, comments and it can be customized to accommodate different requirements.
6. Box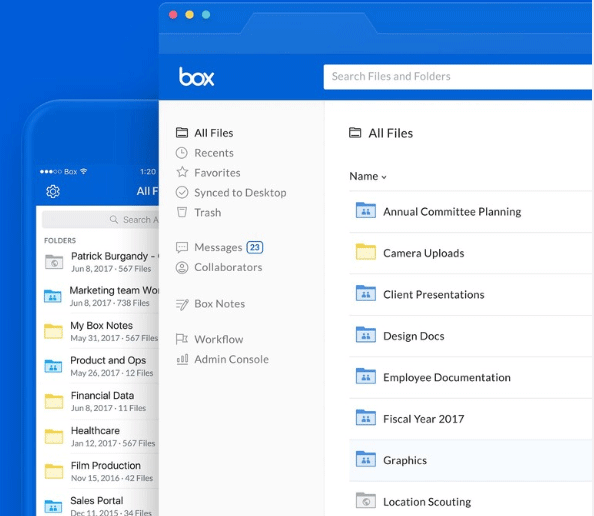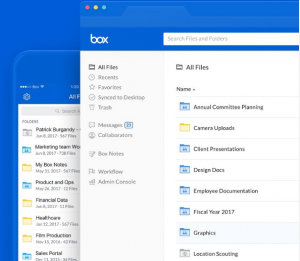 'box' is a cloud content management platform that provides a good user interface and supports work across various devices and services. Also, it provides security and compliance, integrate with other software providers, and supports various files such as PDF, Excel, etc.
7. Alfresco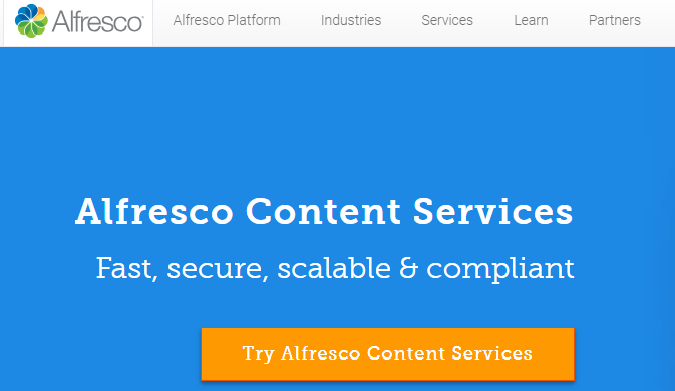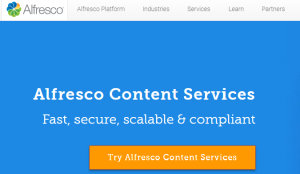 Alfresco is an information management software platform which is designed for Operating Systems like UNIX and Windows. It provides the feature of secured storage and sharing of documents within the organization and integrates the content to a core business process so that the information flows in the right direction and gets the job done easily. It provides excellent support and customization in services and the packages are built according to the need of the customers.
8. Process Street


It has a simple interface that is easy to use and lets the user create structured documents instantly by using the templates provided. Also helps in tracking the progress of the team by quickly created checklist workflows and using dashboards to get notifications when the task is completed. The file-sharing also becomes easy among the team members, and it is done through one platform which integrates with other apps for the automation of tasks.
9. Redbooth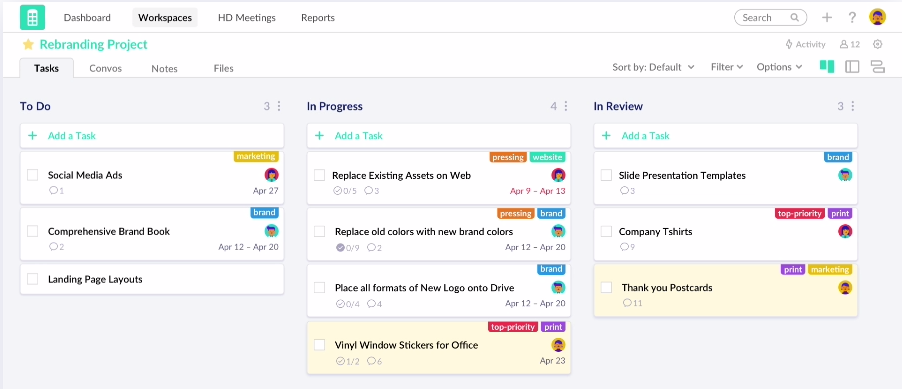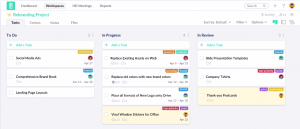 Redbooth is a web-based collaboration tool that has an easy-to-use user interface. It helps in organizing tasks so that the user can prioritize and manage them properly. Also provides good quality communication platform along with easy video conferencing feature and visualization by use of dashboards where productivity is tracked through tasks divided into timelines, lists etc.
10. Slack


Slack might not be treated as one of the alternatives to SharePoint, but it has become one of the most popular collaborative tools widely used by many Organizations. It stands out from the rest for its feature of letting the users create unlimited private and public channels for communication. Also, it has a user-friendly interface, provides the feature of sharing files among users along with security.
11. Samepage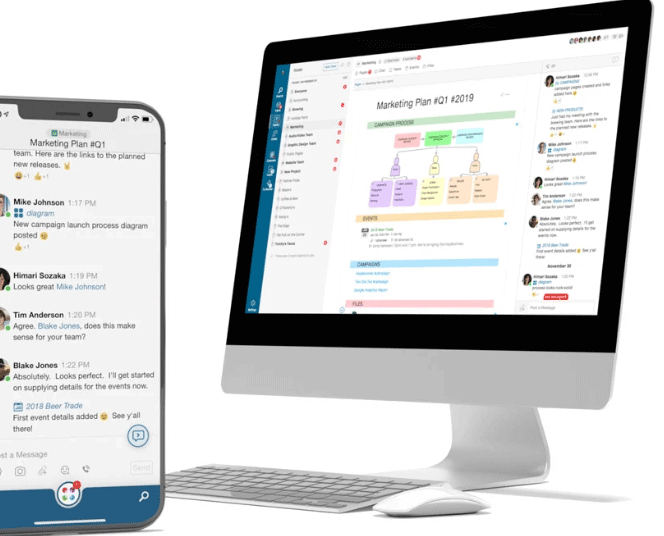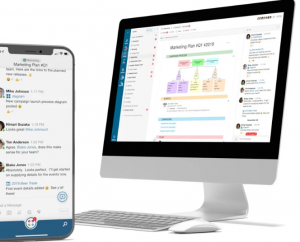 The approach of Samepage is to incorporate all the useful tools in a single platform so that time consumed to move from one to other tool is saved which can be effectively used to increase productivity. It offers features such as files and task sharing, comments, conversations, and video conferencing etc. Also, the files can be accessed from many devices like Mac, Windows, and Android etc.
The above alternatives have their own advantages to recommend them to the users for the varied business requirements such as the size of the organizations, pricing, and operation. There are many other alternatives available nowadays which can even suit the needs of the users in a better way.
However, the alternatives might be treated as better options for collaboration in comparison to SharePoint, or might not be suitable for a certain work environment where SharePoint stands out for its advantages. It is up to the users to understand their requirements, pricing of the collaborating platform they need to use, and choose the best alternative for their businesses or continue using SharePoint.
Recommended Articles
This has been a guide to Sharepoint Alternatives. Here we have discussed the basic concept and top 11 Sharepoint Alternatives. You may also look at the following article to learn more –