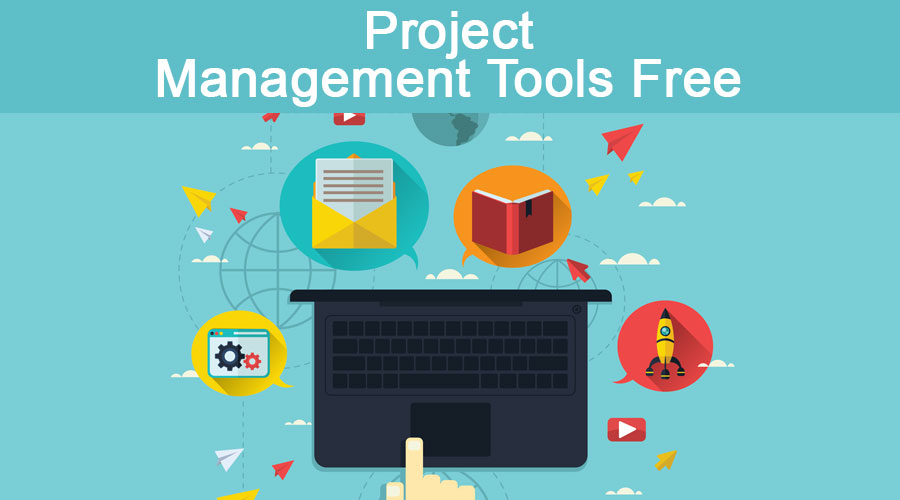 Introduction to Project Management Tools
Project management tool is free and one of the most crucial in every organization. This project managing is easily done with the help of many tools on the website. For successful management of the projects, one has to necessarily use this kind of essential tools which are productive for the company turnover. The use of these tools will standardize the work of the manager and will be helpful among their team members too. The core of the project plan is a strategy, which is smoothly done with these fruitful tools. These concrete set of free tools will make the work of the project management team to move in a pleasurable and productive path.
Project Management free tools
Following are Project Management free tools.
1. ProofHub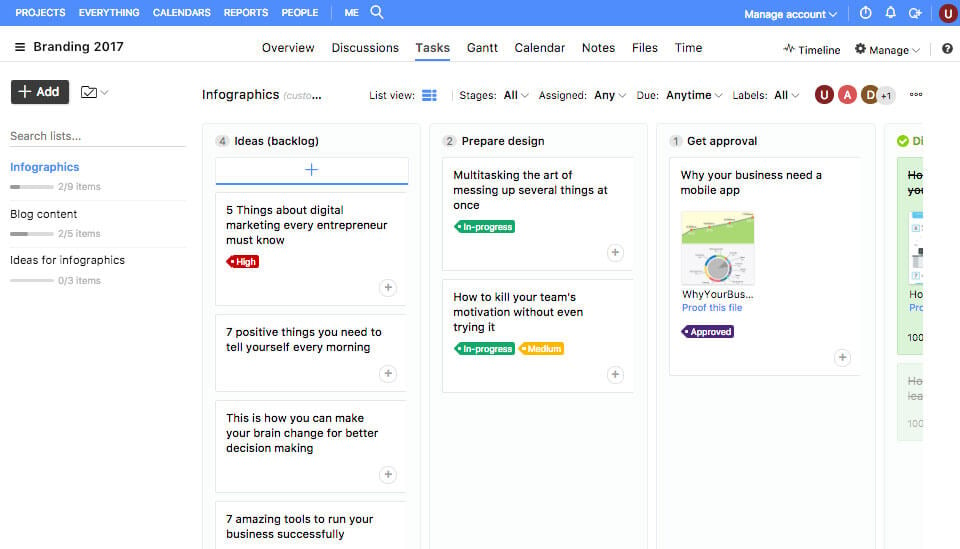 A single place brings together managers to discuss plans, create notes and lists, and consign Gantt charts, and calendar milestones and daily assignment. This can help you train with the requirements and deadlines to your respective team members. The one platform for all your teams, project and communications. This will fasten the delivery time of the projects. It gets you effective control over your team and projects. It makes your team more responsible and liable. It helps you achieve work contentment. There is no need to financially invest in too many different tools for each and every process to run your business.
Features:
Assigning basic workflow to the task based on your requirements and simplify it.
Speeds up the files and reviews processing and track the changes made in every task.
Custom roles are set up to gain ultimate control of your projects.
The interface can be done in more than six languages.
Reports are done to get clear insights into resource utilization.
To analyze the plans and recapitulate accordingly in projects.
Get a visual timeline for the tasks to plan your projects in a better manner.
2. JIRA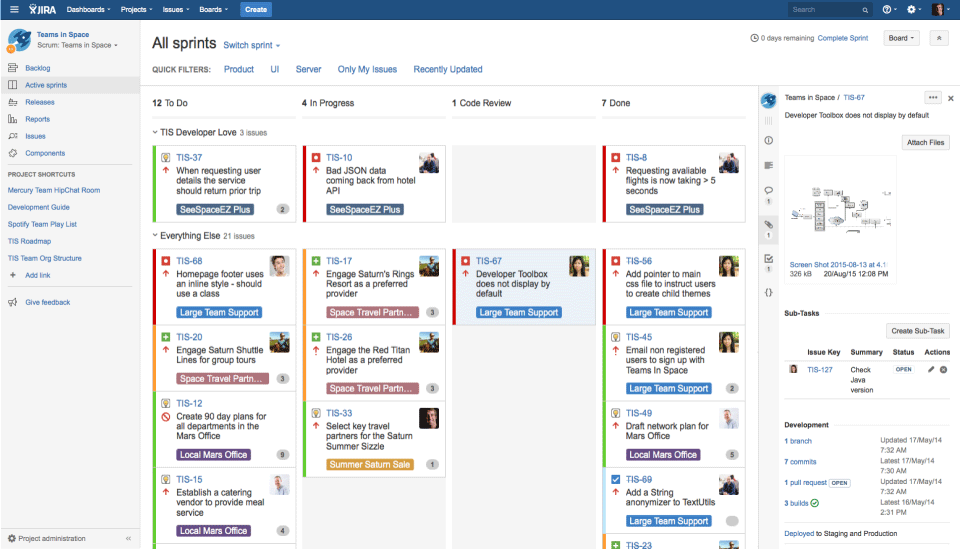 JIRA is designed for scalable software development teams, making it the perfect IT project management tool. It is specially designed for bug tracking, issues tracking and project management. The general use of this tool is to track problems related to your software and mobile applications. JIRA allows you to track any kind of work through a structured easy workflow.
There are two types of Issue schemes in JIRA,
Default Issue Type Scheme: All newly created issues will be added automatically in the default issue type scheme.
Agile Scrum Issue Type Scheme: Issues and project associated with Agile Scrum will utilize this scheme.
Features:
The team will know the progress of the project through the visualization of their process.
This lets you assign tasks and make your team stay on the top of due dates and statues.
JIRA CORE prevents delays and helps you deliver projects on time.
This tool will allow you to record and organize all the important information of your project.
JIRA supports a ton of external plugins that can be used to direct everything regarding your business.
It gives you the best reports to understand the progress of the project which in turn helps you in reducing the budget.
3. EventCollab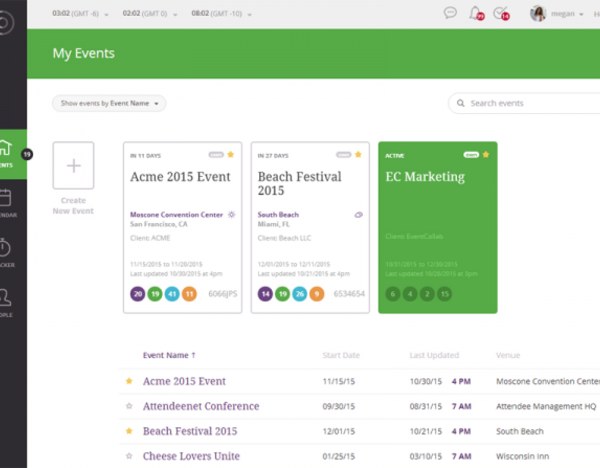 EventCollab is a cloud-based software that guides you to collaborate, split project schedules and documents, track time, assign works, chat, and lot more. It mainly focusses on Event project management and Logistics tracking. This tool is designed to make it easier to collaborate with all the stakeholders in your events. This simple and ingenious tool has just gotten even better with Salesforce integration. You can also sync your contacts and calendar with the new Salesforce app.
Features:
All stakeholders can be involved in planning and managing events in one location to hold decisions or share documents to manage all logistics.
There is Google drive integration which does not let the clients go out of programs to create or edit Google Docs.
It breaks down the work into stages through a structured approach for effective task planning.
With the use of a calendar, you can organize and schedule tasks as well as use it to work for project timelines and conferences.
The team can easily exchange information, share tasks and receive task updates.
This software provides lots of functionalities that help you easily monitor and report progress for the tasks.
It also helps you to calculate the time spent by the resource on each task and to calculate payroll based on the hours worked.
4. EZOfficeInventory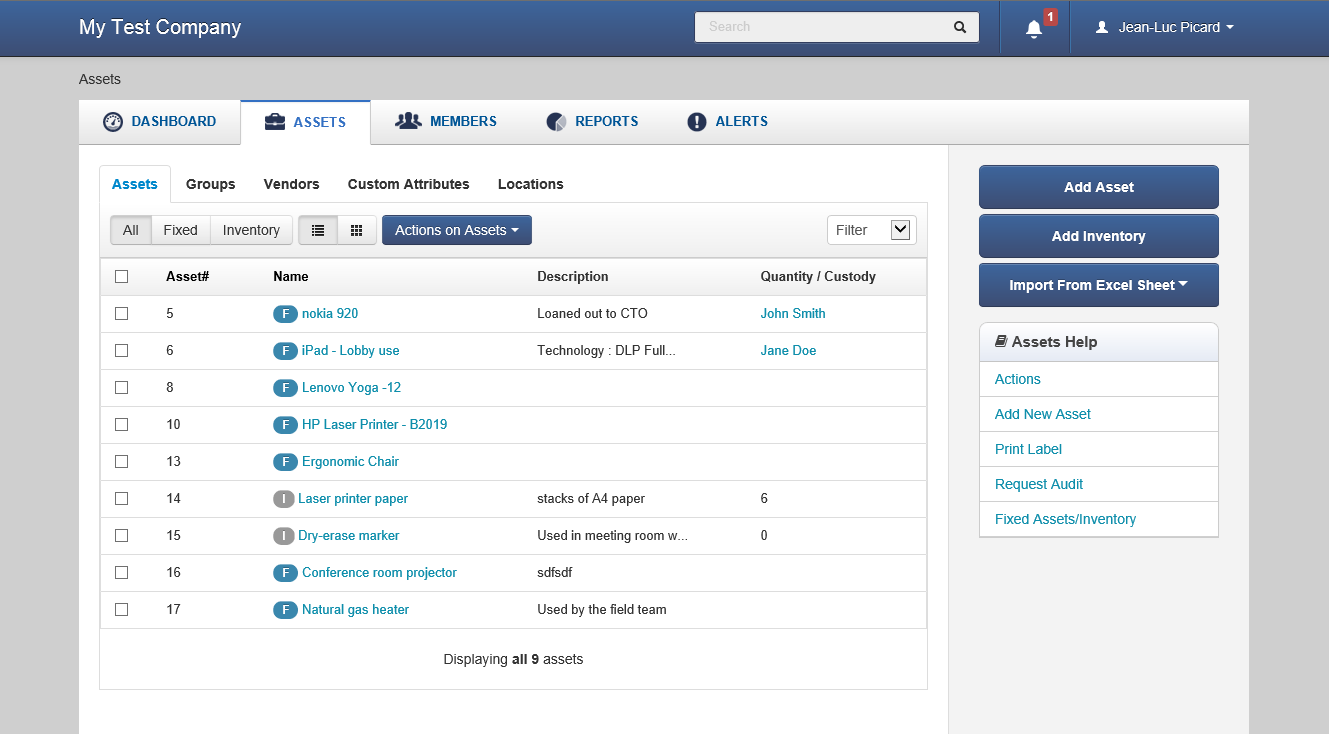 EZOfficeinventory is a powerful asset tracking software across the globe. It helps you in the end to end management that fits in your own workflow. It is very keen enough in tracking your asset checkouts and helps you in planning your reservations well in advance. This tool also helps you to scan a barcode, QR code and RFID with your IOS and Android application. Features are specially designed to speed up the pre-event days in your company. It also supervises the stock levels of every inventory in each and every different location.
Features:
Accessing the asset can be done from any device, any place and at any time.
Tracking of the asset purchase order, maintenance histories is done automatically with this tool.
It ensures conflict free bookings and lets you make reservations in a very smooth manner.
This tool can scan large quantities of items in a very few seconds and review these transactions from your own iOS or Android app.
It will verify the asset possession and monitor regular checkpoints in the asset life cycle.
This provides a snapshot of all service events to view the date in the offline mode and to track the cost of every transaction in the asset across the globe.
Asset budget framing is done productively by the management team for various projects.
5. Celoxis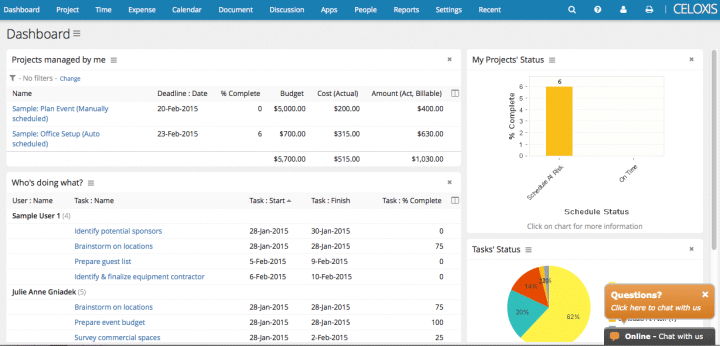 Celoxis provides strong reports & dashboards and many customizations can be done to provide cost-effective solutions. It enfolds everything from project requests to project profits. Project executions are monitored keenly by this tool before the rise of the problems and reports are being generated for easy visualization. This tool has strong built-in integration to improve the insight and to lower the cost. Through this dashboards and reports, one can save time and boost the process of decision making.
Features:
It classifies requests based on key performance indicator.
Custom workflows are automatically generated based on your input business process.
This tool allocates multiple resources per tasks and schedules the jobs automatically making it easier in project planning.
It helps you stay updated on your projects with automatic email alerts.
Customize and track important portfolio with ease.
It will automatically adjust your built dynamic project plans to real-world conditions using different functionalities and scheduling tools.
This tool will create tasks and schedule them on several days and hence supports multiple shifts.
Recommended Articles
This has been a guide to Project Management Tools Free. Here we discussed the basic concepts with free top Project Management tools respectively. You can also go through our other suggested articles to learn more –