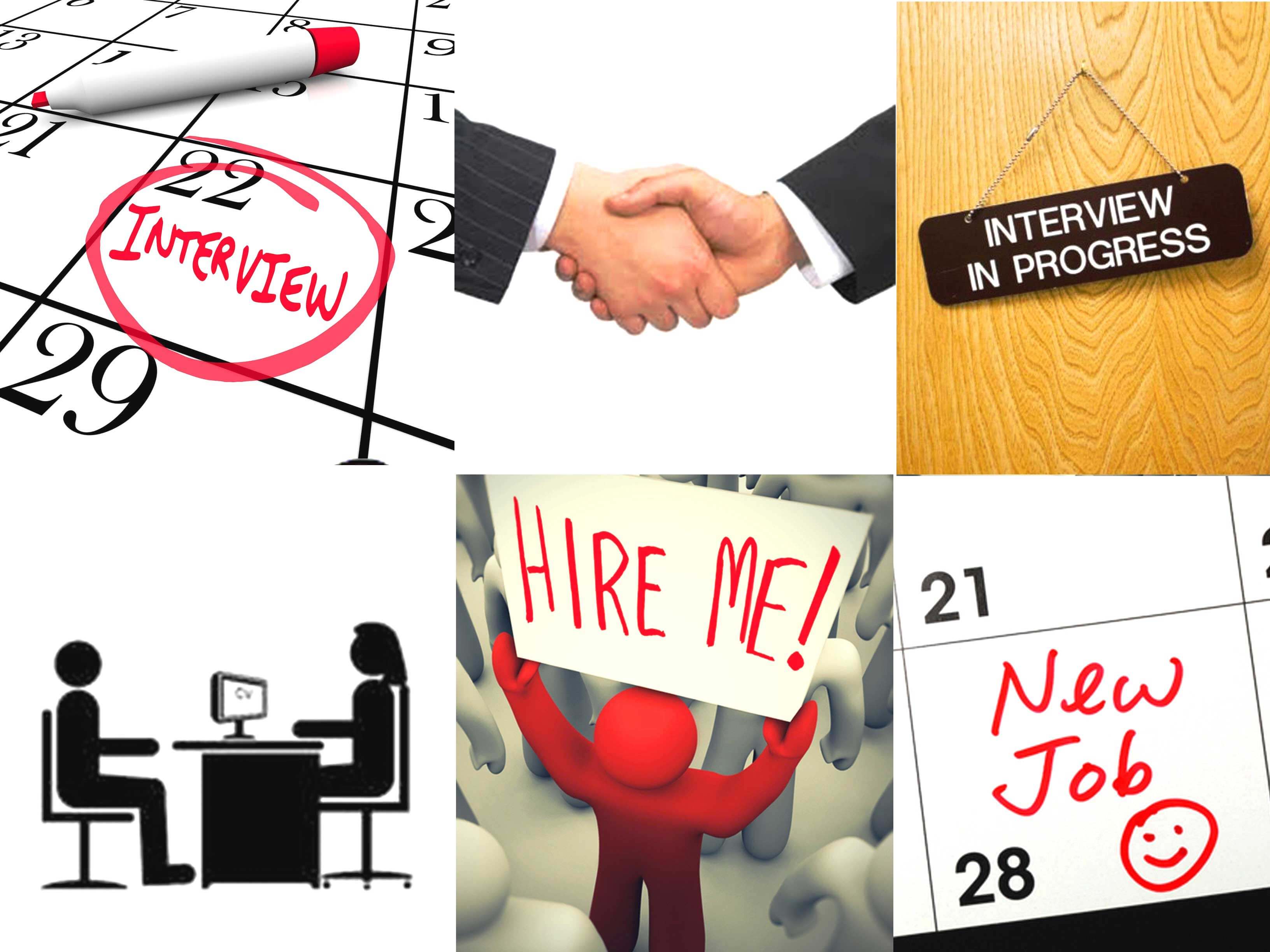 Introduction to Project Management Job Interview Questions And Answers
Project Manager, that powerful head that leads a project to glorious success. Companies are now increasingly beginning to realize the sheer might this one single man/ woman can have on the entire project. Accordingly, they now look for balanced individuals that showcase all the special skills required to do the job right. now we will discuss project management job interview questions.
Project Management Job Interview Questions
These questions can be of three types of Project Management job interview questions;
Pure management related questions
This forms the crux of the job. The questions are mostly factual and center around project management processes, standards, tools, methods, etc. Here, the company wants the candidate to back his past experience by sharing relevant project management knowledge and expertise.
You might hail from the top Management school and have glowing references that accompany your resume. But a company also wants to ensure that you're a reasonable and pleasant personality to work with. (And this is not just with seniors, but with all your peers). Behavioral questions will have you share more about yourself so the interviewer can assess your personality.
This is perhaps the most subtle and hence tricky section. As a candidate, you "talk your walk" so the interviewer confirms that you are honest with your answers. You see, unworthy candidates can still manage to pass through the first 2 sections giving textbook answers. But this is almost impossible to do here as the interviewer cites potential live situations and asks the candidate for his response or opinion. It often ends with the question, "What would YOU do in this situation?"
A clever interviewer will mix his questions (across the 3 sections), so the candidate has little time to tailor his response. But this is great news when you answer with complete integrity. With each question, you reiterate that you are indeed the best fit for the job!
Now, if you are looking for a job that is related to Project Management then you need to prepare for the 2022 Project Management job interview questions. It is true that every interview is different as per the different job profiles but still to clear the interview you need to have a good and clear knowledge of Project Management Here, we have prepared the important Project Management job interview questions and answers which will help you get success in your interview.
Below are the 20 important Project Management Job Interview Questions and Answers that are frequently asked in an interview. these questions are divided into parts are as follows:
Part 1 – Basic Interview Questions
This first part covers the basic Project Management job interview questions and answers
Q1. Tell me more about yourself?
Answer: And that's how most interviews get started. But stay warned; this seemingly simple question can be a potential landmine for undeserving candidates!
With this straightforward question, the interviewer means to assess:
Your personality. But of course, this is primarily a behavioral question. Who are you? Use this opportunity to share interesting facets of your personality.
Your ability to speak up. If you hesitate to share openly about your own self, the interviewer may conclude that you're a painful introvert, a quality not conducive to effective project management. As a manager, you are expected to capture your audience's interest and support while sharing information. Demonstrate this skill here.
You can also use this opening to highlight advanced project management knowledge. PMP certifications, degrees, and their like – share these interesting tidbits here.
Q2. Tell me about your past experience?
Answer: Again, this seems like a harmless question where the interviewer is still getting to know you. Right?
Wrong!
Only a lazy interviewer will throw this in as a filler question. The serious interviewer means to use this innocuous question to assess all parts of your work ethic: project knowledge, management expertise, and an assertive yet friendly personality.
Sharp candidates use this to showcase:
Your strong grasp on project fundamentals. This includes finer aspects of cost/ scope/ time/ risk/ resource management, quality versus quantity, and the importance of risk mitigation.
Your passion for your work. Highlight examples where you went beyond your role to deliver a superior project management experience to others. Did you deliver ahead of schedule? Or develop an innovative estimation tool that was adopted across your division? Highlight your achievements.
Your passion for people. What challenges did you face with people, and how did you steer it towards success? Have you coached peers to strengthen their project management knowledge? Have you mentored others to become leaders? Share these here.
As you can see, the first few project management job interview questions are fairly open-ended, allowing you to take the driver's seat in showcasing your knowledge, talent, and expertise. Do not ignore these project management job interview questions. Strong interviewers will then pull the bull by its horns and direct the interview to specific project-management-related questions, as outlined below.
Q3. Describe a project lifecycle?
Answer: You'll be amazed at a large number of managers who "flunk" this question. It's not that they have no clue, but they often give wishy-washy answers as they think this is too basic a question.
Your answer should include:
A phase-wise breakdown of the project lifecycle model you are familiar with. The time-tested SDLC breaks the project across definite phases (project definition, requirements, analysis, design, prototype, testing, implementation, and maintenance). The recently popular Agile model spawns across multiple iterations, each with its own mini-project cycle. Share the strengths and drawbacks of each model if you've worked on both.
Key stakeholders and deliverables across each phase.
Major checkpoints and milestones. What and who needs to sign off at these points to continue?
Q4. Capture differences between projects, programs, and portfolios?
Answer: These is the basic Project Management job interview questions that are asked in an interview. This question is often addressed to senior managers.
A project addresses a specific purpose with a well-defined scope.
A program will include multiple projects to achieve a common goal. For instance, a particular client may have several versions or iterations of the same product, each with its own project. They will collectively fall under one program.
A portfolio spawns across multiple programs and projects. For instance, the verticals in an Organization (like Supply-chain, CRM, Finance, Analytics, etc.) can each be a portfolio.
Q5. Explain your familiarity with processes and process groups?
Answer: Here's a mega-hint: project managers LOVE processes coz they help standardize projects!
A process is a pre-defined set of steps in sequence to achieve a project deliverable. It clearly outlines the what, when, and how of doing things.
As the name indicates, process groups include multiple processes and are used at different phases.
For instance, a planning process can capture the inputs and sequence of steps required to deliver the desired output(s). During the planning phase, you may use a collection of planning processes (planning-process-group) to cover several phase-related deliverables.
Q6. Explain your familiarity with estimation tools and techniques?
Answer: Project managers know that effective estimation often leads to effective management. Here, do include both activity estimation and resource estimation methods in your answer.
Commonly used activity estimation systems include:
3-point system: This captures 3 estimates.

An optimistic estimate
A "most-likely" estimate
A pessimistic estimate.
The final estimate is an expression of all 3 figures: Optimistic estimate + 6 X most likely estimate + pessimistic estimate. This figure is divided by 6 and further iterated as needed.
Function points: A function point is a predefined unit of work. The project scope is then broken down into multiple function points and estimated accordingly.
Q7. Explain risk management?
Answer: RAID or (Risks, Assumptions, Issues, and Dependencies) is the methodology used for Risk management. This is monitored frequently and updates shared with key stakeholders.
Q8. Explain the difference between Project Charter and SOW?
Answer: The Project Charter is drafted during the Project definition phase and is the first significant document of the project. It captures the high-level vision and scope, key stakeholders, main project sponsor, cost, and primary issues and risks associated with the project. It is prepared in tandem by senior leaders and the client and flags the project kick-off.
The SOW (Statement of Work) is prepared later during the planning phase. It is delivered to the client and includes:
WBS or work-breakdown structure, which outlines the detailed scope of the project.
CBS or cost-breakdown-structure, which highlights the project budget.
RBS or resource-breakdown structure. This includes the size and allocation of the project team.
PM Plan, which captures the final schedule of the project.
Q9. Explain project integration management?
Answer: For a project lifecycle to run smoothly, consecutive or overlapping phases need to be "integrated" using processes. Your answer should include a few words on:
Project Charter, defined when a project is put into motion.
The PMC cycle (plan – monitor – control cycle). This will include the PM plan and process groups to execute, monitor, and control the project.
Project closing activities (post-project delivery), are intended to support the maintenance phase.
Q10. Explain any 3 tools for effective project management?
Answer: As a project manager, you have several powerful tools for effective project management. We highlight some of the commonly used project management job interview questions.
PM Plan. This is your one-stop point to keep a close eye on the schedule, and indirectly handle any issues related to scope, time, resources, and cost.
RAID (for risk management). This ensures that you (and your stakeholders) are adequately prepared for any potential surprises that can take the project off-course. You are also empowered to catch these surprises and address them in time.
Communication with strong people management. As a manager, you will have a lot to communicate with your stakeholders, good and bad. You will also need to draw the unanimous support of cross-functional teams, sometimes with conflicting goals (the classic development versus testing paradigm). An assertive communication style with strong people management skills can help you stay on top of the game, and your project. You can cite examples of good status updates, email communication, meeting agendas, etc. to illustrate this.
Part 2 –Advanced Interview Questions
Let us now have a look at the advanced Project management job interview questions.
Q11. Have you delivered a project ahead of schedule? How?
Answer: Here, the interviewer is often more interested in your awareness of PM tools and techniques that enable you to do this. This can include:
Crashing, a technique that uses time-floats to optimize the project schedule and deliver early. This has no or low impact to cost.
Fast-tracking, by adding additional resources to the project. (Or you could increase the number of hours worked.) This has a medium to high impact on cost. While you will not use this to deliver ahead of schedule, you may use this to mitigate a potential delay (when the additional budget is available).
Q12. Explain how you have learned from past project management mistakes?
Answer: Project managers are humans so don't be unafraid to showcase this in your interview. In fact, you actually improve your credibility by citing real-life examples of lessons learned on the job.
One tip is to share examples that highlight the potential for learning, rather than a careless blunder from your end. For instance, capturing a risk as a dependency and dealing with its aftermath can be considered a mistake. But failing to monitor the risk altogether is an (unforgivable) blunder.
You can also use this to showcase project management job opportunities for innovation. For instance, perhaps your "mistake" drove you to conduct a lessons-learned meeting with project and quality teams, and this, in turn, resulted in process improvement. This would be an excellent example! J
Q13. What are your weak areas?
Answer: We have 2 suggestions for you here.
Keep this straightforward. Don't attempt to *trick* the interviewer by sharing a weakness that is actually a strength!
Share examples that capture a lack of knowledge or skill, as this highlights the potential for learning. Avoid sharing examples that highlight an inflexible or negative attitude.
Q14. How does your typical week look like?
Answer: This seemingly mundane question is NOT an opportunity to regale the interviewer with your after-hour activities! J
Share your work week so the interview sees examples of:
A steady schedule. This shows that you're organized and consistent, and hence effective.
Passion for learning.
Q15. What do you know about us?
Answer: We suggest that you research the home company prior to the interview until you're familiar with its vision, mission, market performance, goals and objectives for the next quarter, and potential plans for expansion. This information will help you conduct an intelligent discussion on the company, so you can use this question to re-iterate your passion for the job. Let it not appear that you're there only because of the perks offered.
Q16. Why do you want to join us?
Answer: Again, we cannot stress this enough: Do. Your. Homework!
Here, the interviewer wants to see what "connects" you to the home company so you stay excited and loyal while at work. Perhaps they are in a niche domain, or you align and connect with the company culture. Or perhaps you want to experience diversity in your work. Be clear and convincing with your answer to show them that they are special to you. You care enough for them to hire you!
Q17. Why should we hire you?
Answer: In (16), you showed them why you care about them. Here, you convince them to return the favor! Speak of that "extra bit" you will bring with you: passion, niche skills, unwavering commitment, a perfect fit for the company culture, anything. Explain what sets you apart from the mediocre Tom, Dick, and Harry interviewing for the job.
Q18. What attracts you most to a job?
Answer: As you can see, questions (16), (17) and (18) are essentially different ways of asking you the same thing. And they're asking, "Is salary the top-most item on your list?"
Hopefully, this is not the most important part of work for you. Your response should re-iterate this truth.
Q19. Can you lie?
Answer: We bet this surprised you! In every interview, you will come across one trick question, a make-or-break question. And this one is perhaps THE trickiest of the lot!
We have only one suggestion here: be ruthlessly honest while citing examples from your past, so you clearly show them that you have the courage to speak the truth!
Q20. Do you have any questions for us?
Answer: While most interviews end with this, it's often a wasted opportunity.
Don't waste your opportunity to hear about your future company, right from the horse's mouth. Avoid questions on salary, perks, title, company timings, etc. as you're sure to find these answers with your final project management job offer. Instead, use this to opportunity focus on
Feedback for you, so you can perform even better at your next interview.
Questions on the company's vision, potential plans for expansion, etc. and how it excites you.
Again, re-iterate to them that you are mighty interested in them!
We'll leave you with one final tip you can use on any interview question. Companies consistently prefer candidates who share real-life examples over text-book answers. Blindly repeating the contents of the latest project management certification guide will win you no brownie points!
Instead, prepare for your project management job interview by outlining the highlights of your career.
What major challenges have you successfully conquered? What strength/ virtue does each example showcase?
What is the growth you have seen in yourself, through your project management job career so far? You can begin right from the knowledge you gained through formal education.
Are YOU convinced that this job is for you? Why?
Re-iterate to your own self why you ARE the best fit for the job. This will help you provide the perfect answers with supporting examples during the final interview. I hope you liked our help through these project management job interview questions.
Recommended Article
This has been a guide to Project Management job interview questions and answers. Here in this post, we have studied about top 20 Project Management job interview questions that are often asked in interviews. You may also look at the following articles to learn more –